Women love beautiful. What is beautiful? Except the appearance, it also includes cosmetics, dress and health. What is the most important? Of course, your hair. Because lots of problems, your own hair can't meet your need, that's why you need to find some human hair. Most women know much about hair, but when you find good quality hair, you will see that there are closures and frontals, do you need them or not? Ac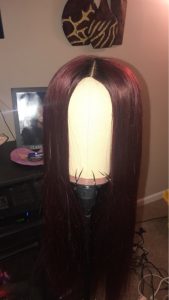 tually, you don't know much about it. OK, follow me and have a understanding of there problems.
What is the difference between closure and frontal
When we want to know about the difference, we should know what is closure and what's the frontal.
Closure, which includes free middle and three parts, is possible to put at anywhere on your head. You can put it at the center or the other sides of you head. Closure can be glued to make the human hair more natural, you can also make closure crew-in with the glue to show the hair more natural. The closure will help you to install your human hair without cutting off your
hair on head. We can see the most famous closure size is 4*4. And the well-sold is lace closure.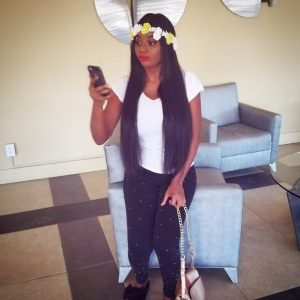 Frontal, this is bigger than closure and it will cover your own hairline without damaging your own hair when you install the frontal. It also can be glued and crew-in to make the hair look more real and natural, just make others feel it's your own hair not a wig when they look at you. It was made to make a new hairline from left ear to right ear. The size is well known as it's 13*4.
Do you need closure or frontal
Just as I told you before, it will make a new hairline for you. What does that mean? It means if you are not satisfied with your own hairline and want to make a new one for yourself, it's much better to get a closure or frontal. If you choose to get it, you must know you just need only a small part or change your hair totally. If you just want change a litter part of your hair, you just need a closure. If you want change your hairline and style totally, you need to get a frontal. When you install the closure and the frontal, remember to get a good quality glue which will not damage your skin or is harmful to your health.
How to choose the style
If you buy the straight hair, you just need straight closure or frontal. Most time, we can find that if you want to get bundles and a frontal or closure, the store always sells bundles with closure, so you can choose to get bundles with closure. I recommend you a store www.recoolhair.com , very easy for you to find what you need.
If you want to know much about human hair, please contact with me. E-mail address admin@recoolhair.com.
Recommend you good quality hair. https://www.recoolhair.com/product-category/bundles-closure/straight-bundles-closure.html