Now, there are many kinds of wigs on the market for you to choose from. There is a new fashionable wig that you must not miss, that is, a wig with a headband. It is a very natural wig and easy to wear. Headgear can achieve this goal. If you will like it, why not try it? Today, we will show you more about headbands and wigs.
What is the glueless headband wig
Headband wigs is a fashion combination, is a combination of wig and headband. This headband hair system helps you make the most of your natural hair. Therefore, it can complement your beauty, create fullness and charm for your hair, and enhance your confidence. They generally have an advanced soft mesh cap construction. Accessories for the cap include a comb at the back and front. This will keep the wig safe on your installation.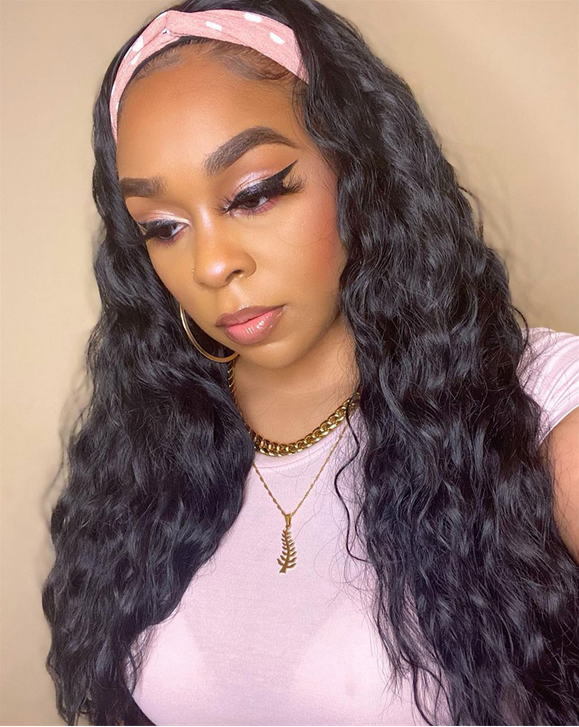 Why wear a glueless headband wig
1.Create more hairstyles
Accessories, long hair and even the top of the head can add more hair to the head, allowing you to have more complex, elegant and fluffy hairstyles.
2.Covering up alopecia
Many women buy headband wigs to cover hair loss on the top of their heads. A hat with hair and a hat can actually cover up hair loss.
3.Make you look natural
There is no lace in front of the wig, which gives us the chance to make our own natural hair. The headband wig covers half of the head and blends with the natural hair in front, giving a natural and beautiful feeling. This beautiful mix of hair gives your hairstyle a relaxed appearance, very natural.
4.Save money
A good quality and durable wig is not expensive because it is a lace-free wig and can be machined. Its simple installation can also be installed without our having to pay stylists to help.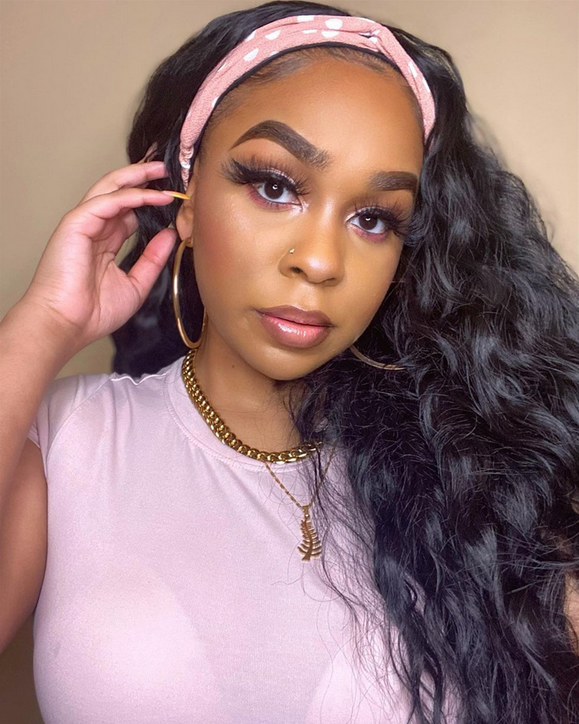 How to install one headband wig
1.Make a ponytail
You need to put your hair back in a ponytail. Use a comb, from ear to ear, about an inch or two from the hairline, and leave a strand of natural hair in front of your face.
2.Put on your wig
Put on a wig with a headband and fasten it with an adjusting strap, and for added safety you can reinforce it with elastic clips at the bottom of the wig.
3.Use headband headwear for styling
Use can use headband or other headwear to decorate your hair, headband and headwear types and styles, you will like it.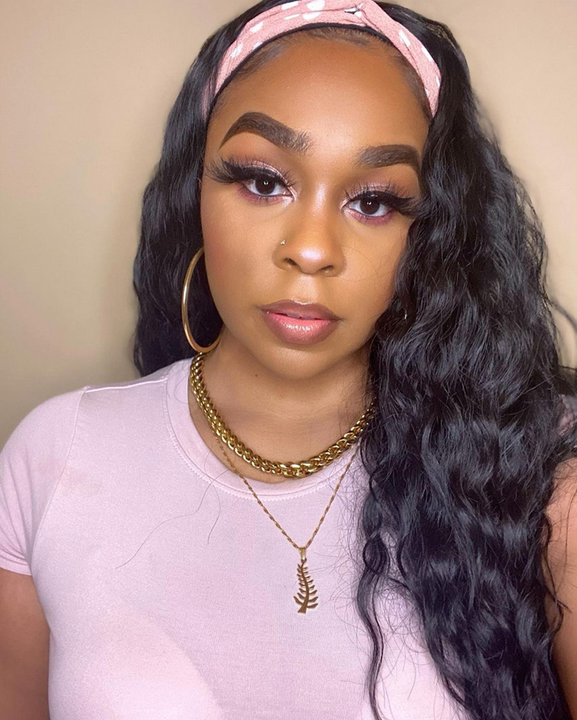 Conclusion
And dear, do you want to buy one headband wig? You can see the RecoolHair store. Our headband wigs are all 100% virgin human hair in stock. You will love it.