Nowadays, people love beauty. Especially women. Women makes up exquisitely, dress beautifully, and keep fit healthily, All things they do is to make sure they are sexy, hot, beautiful and attractive. As a producer of the hair, this time, I will introduce how to choose the best human hair for yourself emphatically.
Now, the market has different kinds of styles and lengths. It's colorful, but not easy to make a decision which one is best for you. Someone thinks Brazilian human hair is much better, because they can find that there are so many people buying this kind of hair. Also, some people think Peruvian hair is great as they like it very much. However, no matter what kind of hair you choose, it's very important to do a survey to find which one is your best choice.
Now, I will introduce some steps of choosing the most suitable hair for yourself.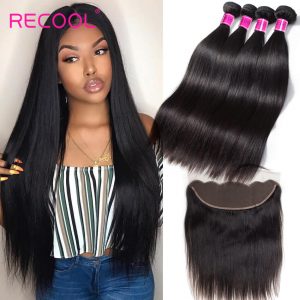 CHOOSE THE PRICE
Different country and factory makes different quality. As we all know, the biggest production of human hair is in China. There are lots of factories that it's not easy to know which quality is better than others. OK, follow me. Most of us want to buy human hair is to see how much is it. As the old saying goes, "high quality, high price, you get what you pay for", it means if you want to get good quality human hair, the price of the hair is a very important point to look at. For example, the Brazilian Body wave bundles with closure. On the one store, you can find it's 80$, but in another store, it may be 120$, why the price is so different that you can't make a choice. OK, you buy the hair in 80$ which will lasts for 3 mouths as the 120$ lasts for 6 mouths., which one will you choose? Obviously, you can easily make a decision.
CHOOSE THE COUNTRY
Last article, I had introduced the difference between Brazilian, Peruvian, Malaysian and Indian hair. If you want to know much about the hair. Please click the link
https://www.recoolhair.com/whats-the-difference-between-brazilian-peruvian-malaysian-and-indian-human-hair.html.
You can have a clear understanding of these 4 different hair.
CHOOSE THE STYLE
How to choose the style, it's the most important step in making your choice. As we all know, the hair in its market have different kinds of hair style. Like the most popular human hair: straight, body wave, loose wave, deep wave and curly. Others like water wave, loose deep, kinky curly and kinky street. Now, I will show you how to make a choice in these styles.
Body wave is the most normal human hair. Most people like to make the body wave human hair as their first choice. It has smooth curls and it looks fashion. When you ware the body wave human hair, it has no damage to your skin of your head. Even though you wash it for many times, the curls will not get changed.
Straight hair is more likely to real human hair. It just looks like it grows from your head. You can ware it for a long time and it will not seems different or get strange.
Deep wave human hair has many curls. Different from Body, its curls is little, but it has many curls. If you don't like body curls but little curls. Deep wave is your best choice.
Loose wave human hair. From its appearance, it combines the body and deep. Loose wave also has curls. It's much more than body but less than deep wave. The curls are bigger than deep but not body. If you want not many curls and not big. You can choose the middle of the type. The loose wave.
Curly wave is little like deep wave. The difference is deep looks like smooth, but the curly seems like more free. If you like a free life. The curly wave could be your first choice.
Water wave human hair just looks like the name. Its style looks like the ripple of the lake. When the wind flows on the river, it will appear the ripple, which is just same as the mode of water wave human hair.
Loose deep is the middle between loose wave and deep wave. The difference is at the end of the hair that it appears 5 little bundles. So, it also has a different name – five tubes.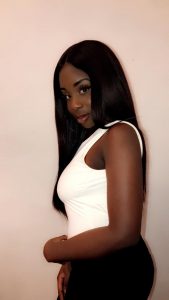 As for the kinkys, the most different with straight and curly is that it has some very litter curls. Which makes people have some wildness while wear these two kinds of hair.
HOW TO CHOOSE THE LENGTH
After you choosing the style, then next step is to choose length. It should depends on where you live and what you like. People who live in South Africa always choose shorter hairs,
like 8inch, 10 inch, 12 inch, 14inch and 16inch. Because the weather there is very hot. People in Europe likes 18 – 26 inches, it all because of their cultures and likes. In USA, people would like to choose what they really like, so they make different choice. The length of the hair in its market is from 8 inch to 40inch, if you want, there can also be longer than 40 inch.
KNOW WHAT POSITION THE HAIR WILL BE USED
If you choose the hair, you also should know what it will used to. If you just want to make yourself more beautiful, you can choose all kinds of styles. If you will attend a official meeting, it's better to choose a middle length, straight or body hair. You want to attend your friends' parties, choose the most suitable hair.
YOU NEED KNOW MORE DETAILS
When you choose the hair, except I had told you before, you should also consider whether it can be dyed or blenched or not. Which color is your first choice? How to take care of the hair? Is the shipping time OK for me ? Is it damaged for your skin? Many details should be considered.
There is a saying in Bible,hair is women glory, so most women like to wear hairs. On the one hand, it will obey the rule of Bible, on the other hand, the hair will make them much more beautiful. So choose the best human hair for yourself.
If you have any question, contact with me please. E-mail address is admin@recoolhair.com, WHATSAPP +8615518282712.