Brazilian Hair
Brazilian hair is in the highest quality of human hair extensions which is totally natural and not processed through chemical method. Being widely used in nowadays hair market, it has the characteristics like soft, thinck and durable. Its texture is very easy to blend with most racial from some caucasion textures to African-American relaxed textures. Virgin Brazilian hair is popular with women all over the world.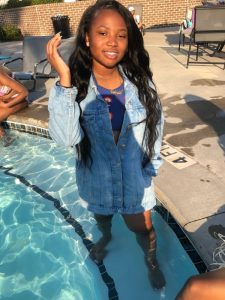 Brazilian hair is the most popular hair type in South Africa. The hair is typically soft, relatively thick and very durable. For this reason the hair is suited to any style so it is always a great option whether you prefer a straight, wavy or curly style. Brazilian hair also handles colour extremely well so if you buy Virgin Brazilian hair you can colour the hair to any colour you like. Due to the natural density the hair has it is also less likely to frizz which is a big plus and you can also use fewer bundles to still maintain a full look.
Brazilian hair is collected directly from the donors by a trained team. They are absolutely gorgeous and very soft with a lot of body and natural luster. Also it is silky and light, less likely to frizz. Besides, our Brazilian hair that is also extemely flexible will hold curls for very long time. They are made according to strict standards and the weight is guaranteed to be the exact weight. Many types of textures are offered, such as straight, body wavy , loose wavy and curly. Our virgin Brazilian hair is of grade 6A and 7A high quality has a natural thickness that can be safely heated and colored. The hair in general is soft, shining with natural strong hair texture that can make you look and feel more natural.
Shop More Brazilian Curly Hair Now
BRAZILIAN HAIR BUNDLES WITH LACE CLOSURE
BRAZILIAN HAIR BUNDLES WITH LACE FRONTAL