Bob wig is a very popular wig. Its short hair and various hairstyles make people feel confident, cheerful and young. Bob wig is very durable, and its unique appearance has always been popular. Do you know Bob wig? If you are interested in Bob wig and want to know more?
Today's blog will help you clearly understand everything about this wig, including what is bob wig, its type and advantages, its cleaning and maintenance methods, its installation, how to choose, etc. You can read on, and you won't be disappointed with what you have to learn.
What are Bob Wigs?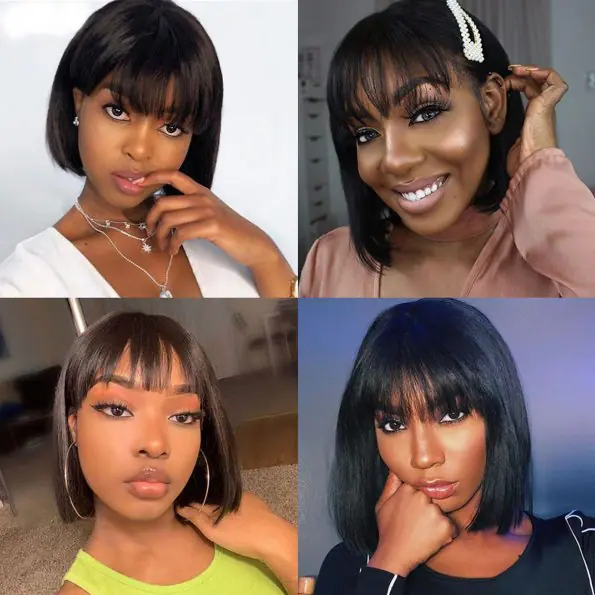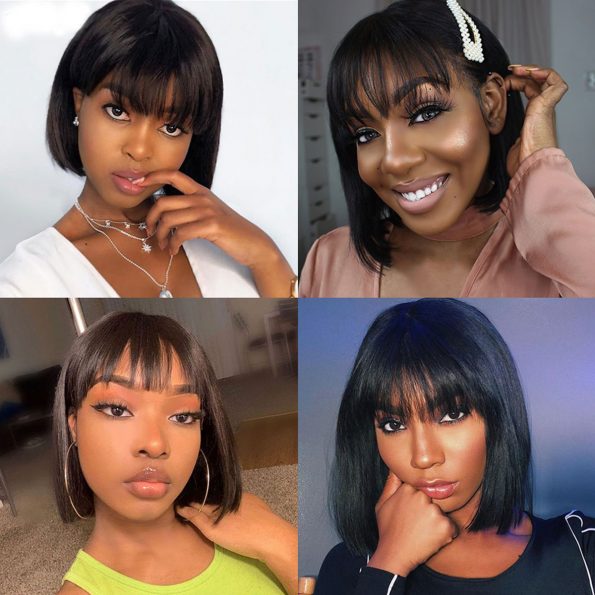 Bob wigs is popular among women of all ages all over the world. This is a classic short hair style. This is a unique neat style, which is convenient to install and maintain, has good air permeability, is comfortable to wear, and gives you a young, natural and cheerful hair appearance.
Types of bob wigs
1. For Lengths:
Short cheek bob wigs; Chin bob wigs; Shoulder length bob wigs; Neck length bob wigs.
2. Hairstyles:
Straight bob wigs; Curly bob wigs; Pixie cut bob wigs; Layered bob wigs; Bob wigs with bangs
3. Lace areas:
Lace closure bob wigs; Lace front bob wig; non-lace bob wigs; 360 lace wigs; Full lace bob wigs.
4. Lace types:
HD lace bob wigs; Transparent lace bob wigs; Normal lace bob wigs.
5. Hair materials:
Human hair bob wigs; Synthetic bob wigs.
6. The hair colors:
Red, natural black, blonde, and colorful bob wigs and so on.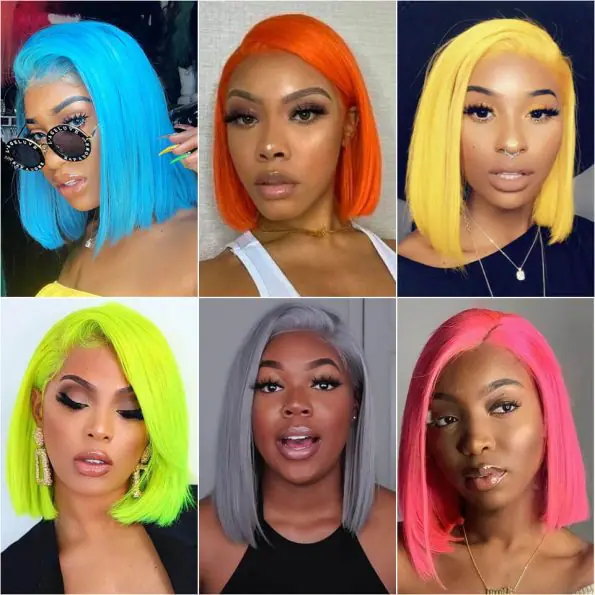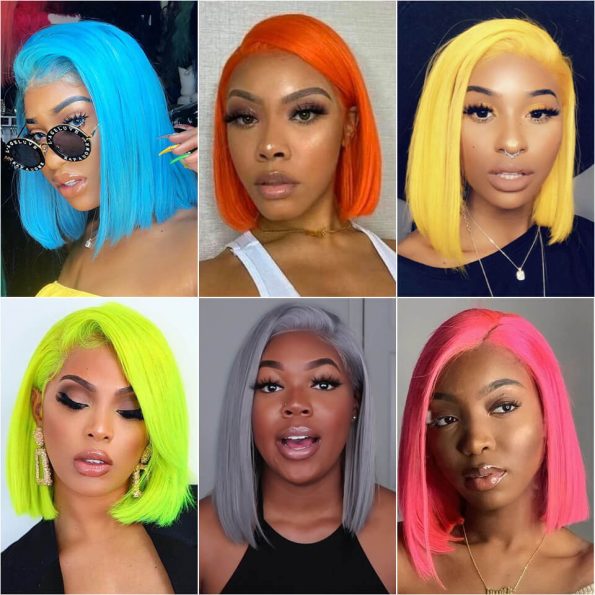 Why are bob wigs so popular
1. Get Unique style
You easily create a short hair style. Short hair can give you great confidence and make you younger and more attractive.
2. Be economical
Yu can save much money if you choose the bob wigs. You can save the budget when you buy a bob wig. The shorter the wig, the lower the price. And you can also save the cost of wig installation and wig care.
3. Easy maintenance
Bob Wigs is easy to maintain. Short wigs have shorter hair lengths than other long hairpieces, so they are more convenient and easier to keep.
4. Cover hair problems
Short bob wigs look as tall as your natural hair. You can wear the bob wigs to hide your natural hair problems.
5. Light and breathable
Bob wig can please everyone, regardless of face shape, age and style. You can get the ultimate classic fashion look and is especially light and comfortable to wear.
6. Save time
Bob wigs are easy to wear. And for the short hair, you can also save time when you maintain your bob wigs.
7. Versatility
Bob wigs have various types and styles, and can be suitable for various occasions and people of almost all ages. You can definitely find a bob wig that suits you.
8. Lifespan
Short bob wigs have usually longer lifespan than long hair wigs. For the short hair wigs, they are easy to maintain and less possible to be hurt.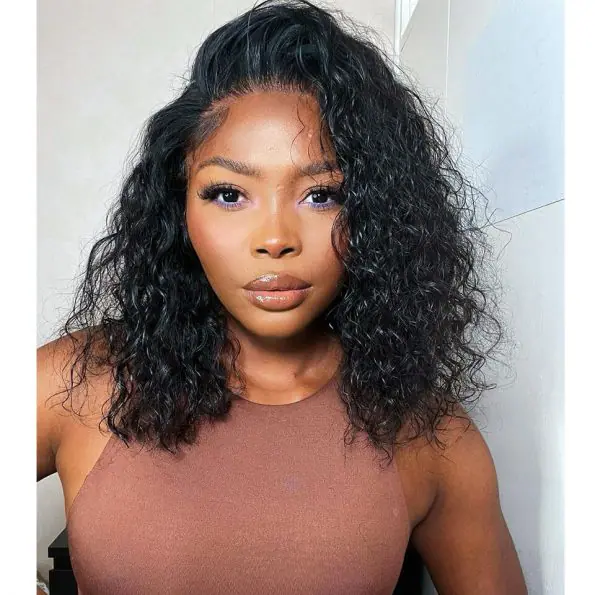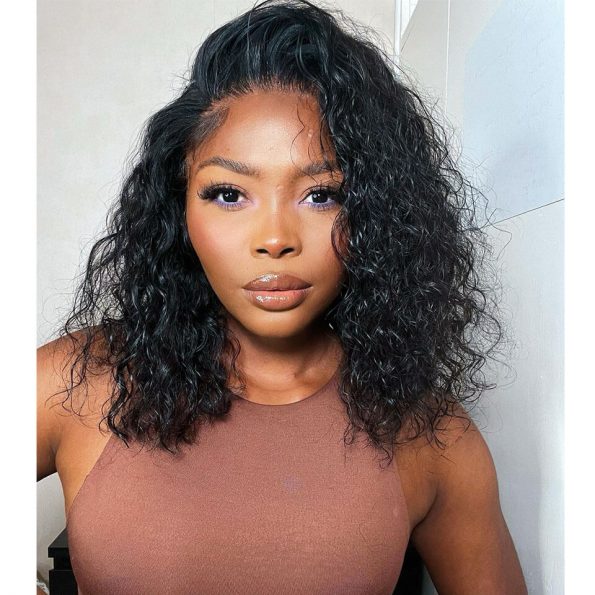 How to choose bob wigs for different faces?
1. Round face
If you have a round face, you can choose bob wig that reaches your shoulder to stretch your face slightly and make your face more symmetrical. A bob wig longer than your chin would be better. You need to make sure you don't keep your chin full or shorter wigs.
2. Oval face
If your face is oval, you can wear Bob wig of almost any length and texture. You have a great face, and all kinds of bob wigs are very suitable for you.
3. Square face
You can leave a wavy wave head under your chin. This will help your face look natural and perfect, by softening the jaw line and face shape. You can choose laid bob wig or bob with bangs to help you.
4. Heart-shaped face
You should consider making your chin fuller. You can make a plump shape near your chin, which will make your whole appearance more natural and beautiful.
5. Rectangular face
You can choose bob wig with bangs to make your hair look more natural and nicer. and the wavy hair bob wigs will be suit you better.
6. Diamond face
You should choose long bob wigs with bangs that can give your full look natural and the bob wig which laid hair on the shoulder is also very nice for you.
How to make your bob wigs natural?
Choose a human hair bob wig.
Choose the bob wig that suits your face best.
Choose the right lace according to your skin.
Buying a short bobble lace wig hat is perfect for your head.
Install your bob wig correctly.
Take proper care of your bob wig.
Choose a reputable wig shop to buy.
How to wear bob wigs without glue?
Comb your natural hair and braid it and then wear a cap to make your head flat.
Put the bob wig from your back and use the adjustable belt to get the best position.
Cut the lace and use the clips to make your wigs fixed.
Use some concealer to make your hairline more natural.
Make some baby hairs to let your hairline more natural.
How to wash correctly your short bob wigs?
Gently comb your hair with a wide-toothed comb to remove tangles.
Wash your wig with warm water and mild shampoo, and then rinse the shampoo off the wig.
Apply conditioner to the wig and let it stand for 5 minutes. Apply to avoid hair roots.
Rinse out all the conditioner. Then air dry.
How To maintain your short bob wigs?
Ensure regular cleaning. The number of cleanings depends on how often you wear them. Usually once a week.
Keep your bob wig away from the high temperature, which will make the hair fragile and cause various wig problems.
Don't comb your wig when it's wet.
Make sure the wig is stored in a cool and dry place.
Don't wear a wig to swim in swimming pools and sea water, unless you wear a swimming cap.
Don't wear bob wig when you sleep, unless you are wearing a nightcap.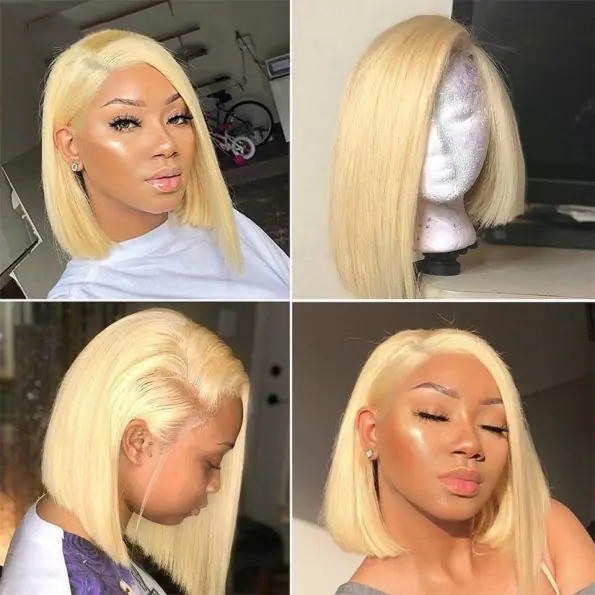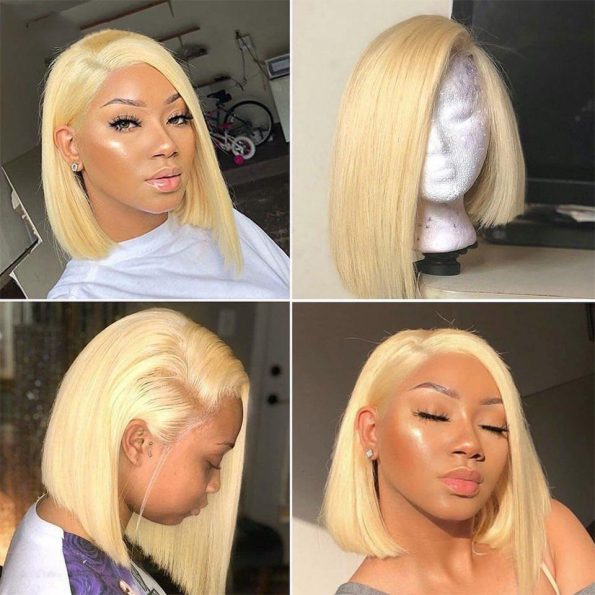 Final reminder
Our hair shop offers all kinds of wigs. They are all 100% human hair. And our bob wigs are available in different lengths and color combinations. There is a great activity going on recently, and all wigs are on sale. You must come and buy a wig. You can use very nice coupon codes.