As the holiday season approaches, the anticipation for Black Friday deals is at an all-time high. For those in pursuit of the perfect hairstyle transformation, Recool Hair brings you a spectacular array of Black Friday Wig Deals for 2023. Dive into the world of premium quality human hair wigs that seamlessly blend with your natural beauty. With exciting offers such as up to $120 off, free wigs for orders over $359, and complimentary gifts with every purchase, Recool Hair ensures that this Black Friday is not just a shopping spree but a beauty celebration.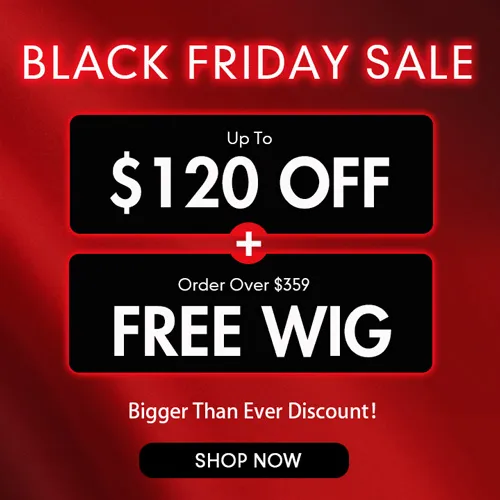 The Offer Details:
a. Up to $120 Off:
Elevate your style without breaking the bank. Enjoy discounts of up to $120 on select Recool Hair wigs. This exclusive offer allows you to explore a range of styles and textures, making your dream hairstyle more accessible than ever.
b. Free wig with orders over $359:
For those who believe in the mantra "the more, the merrier," Recool Hair goes above and beyond. Place an order exceeding $359, and in addition to your purchase, receive a free wig ranging from 6 to 18 inches. The element of surprise adds an extra layer of excitement, ensuring you embark on a hair journey filled with delightful surprises.
c. Complimentary gift with every order:
At Recool Hair, every purchase is a gift in itself. To sweeten the deal, every order comes with a complimentary gift valued at $20. It's a token of appreciation from Recool Hair, ensuring that your shopping experience is not just about acquiring a new wig but also indulging in a little extra luxury.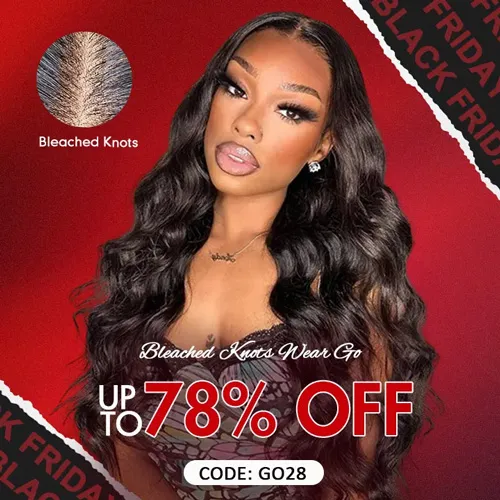 The human hair wig collection:
Recool Hair takes pride in offering a diverse array of human hair wigs, catering to various styles and preferences. From sleek and straight to curly and voluminous, the collection ensures that every customer finds the perfect match for their unique personality and fashion sense.
Whether you're looking for a natural everyday look or a glamorous style for a special occasion, Recool Hair has you covered. The wigs are crafted with precision, using high-quality human hair that promises durability, a natural look, and easy maintenance.
How to avail the deals:
Availing the enticing 2023 Recool Hair Black Friday Wig Deals is a straightforward and exciting process. Follow these simple steps to make sure you don't miss out on the fantastic discounts, free wigs, and complimentary gifts:
a. Visit the official Recool Hair website:
Head to Recool Hair's official website during the Black Friday sale. Navigate through the user-friendly interface to explore the extensive collection of high-quality human hair wigs.
b. Browse the extensive wig collection:
Take your time to browse through the diverse range of human hair wigs. With various styles, lengths, and textures, Recool Hair offers something for everyone, ensuring you find the perfect match for your unique preferences.
b. Select your desired wigs:
Once you've found the wigs that resonate with your style, add them to your virtual shopping cart. Feel free to mix and match styles to create a collection that suits your personality and fashion preferences.
d. Proceed to checkout:
When you're ready to complete your purchase, proceed to the checkout page. Here, you will provide your shipping information and review your selected items.
Apply the discount code:
To unlock the exciting discounts of up to $120 off, enter the provided discount code during the checkout process. This step ensures that you enjoy the maximum savings on your selected wigs.
e. Free wig for orders over $359:
If your order totals $359 or more, get ready for an additional surprise. A free wig, randomly selected and ranging from 6 to 18 inches, will be included with your purchase. This unexpected bonus adds an element of excitement to your Black Friday wig shopping experience.
f. Enjoy the complimentary gift:
Regardless of the order value, every purchase comes with a complimentary gift valued at $20. This extra touch of luxury is Recool Hair's way of expressing gratitude for choosing them as your go-to destination for premium human hair wigs.
g. Complete your purchase:
After applying the discount code, confirming your order details, and receiving the exciting free wig and complimentary gift details, proceed to complete your purchase securely. Choose your preferred payment method and await the arrival of your fabulous wig collection.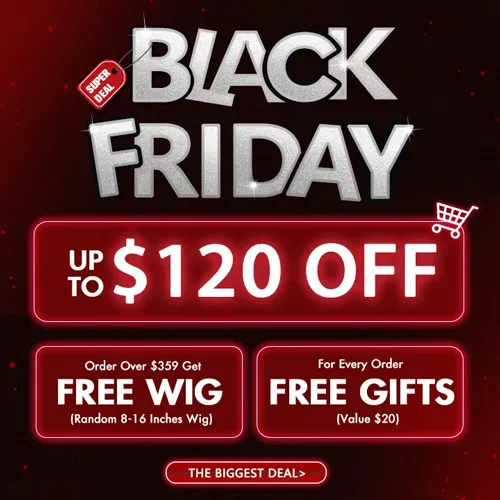 What are you waiting for?
Recool Hair's 2023 Black Friday Wig Deals transcend the realm of ordinary sales, offering an immersive experience that celebrates individuality and self-expression. Seize this opportunity to redefine your style, boost your confidence, and enter the holiday season with a renewed sense of glamour. Don't miss out on the chance to adorn yourself with Recool Hair's premium human hair wigs – the epitome of beauty, authenticity, and elegance. Embrace the journey to a more beautiful you this Black Friday.