Pre-cut lace wigs are a popular wig type recently, and you may have seen this wig on some social media and among friends. It can greatly reduce the steps of installing a wig, providing you with the fastest installation experience. Moreover, this wig is adhesive-free, and if you are a woman allergic to glue, you will fall in love with this wig.
What is the wear-and-go wig?
A wear and go wig is also called a pre-cut lace wig which is glueless. You can wear such wigs within 1 minute conveniently. You do not need to cut the lace by yourselves. The process is not difficult to make, and you can finish it very quickly without any help from others. It saves you time and money to go to the hair salon.
Why choose human hair wear and go pre-cut lace wigs?
Whatever kind of wig, you need to purchase human hair wigs rather not the synthetic hair wigs. This fact suits pre-cut lace wigs as well. Human hair is durable and simple to maintain in good condition. The time for good service will last for at least 2 years with your fine maintenance.
Features of high-quality pre-cut lace wigs in Recool Hair
Ready to install right out of the box
Pre-cut Lace, Time Saver & Beginner Friendly
100% Virgin Human Hair
No Glue, No Gel, Simple Wear & Off
Zero Skills Install, Beginner Friendly
Pre-bleached knots, pre-plucked hairline
Flawless melt with scalp
Protective & comfortable style
Always classic and never go wrong
Why choose Recool Hair?
Free Quick Delivery
30-Day No-Return Policy
$20 Free Gift/Order
Discreet Payment
Professional factory direct
Outstanding customer service
Recool Hair was established in 1998. Recool found human hair traders from the United States, European, and Africa through visits and exhibitions then keep processing the top-quality human hair for them. our company has started to sell human hair directly to buyers, such as salons, distributors, and individuals on the Internet, and get excellent feedback from buyers Since 2011. Recool is a combination of natural, durable, and luxurious, its concept is "provide customer natural, durable and luxurious hair products at affordable price.'' And its factory sells top-quality human hair products to the buyer directly.
Payment:
1. Recool Hair accepts payment methods: PayPal, Klarna, Credit Card, Debit Card, and MasterCard.
2. Payment of PayPal: You have your PayPal account, then choose PayPal Buy Now to complete the payment directly.
3. Payment of Card: Choose a Debit or Credit Card and fill in your card information to complete the payment.
4. Buy Now Pay Later: Recool Hair accepts Pay in 4 with PayPal, and you can choose Pay Later and follow the instruction to complete the payment.
Shipment:
1. Recool Hair provides fast and free shipping.
2. Orders ship out within 24-48 hours. It usually takes about 2-4 workdays to US by FedEx, in other countries will take about 3-5 workdays.
3. After the order is shipped out, you will get an email including your tracking number.
4. Please don't leave the P.O. box address. Address with P.O. boxes, Military Base are not accepted by the carrier.
5. Your understanding and patience are much appreciated. Recool Hair will keep tracking the shipping status. If you have any other concerns, just let us know.
6. If your order is urgent, pls contact us directly Email:admin@recoolhair.com, or leave a comment on your order.
Who suits the pre-cut lace glueless wigs best?
The wear-and-go glueless wigs are the most suitable for people who are beginners to wigs or feel tired, time-wasting, and uncomfortable with attaching wigs using glue or gel. You can just put on the pre-cut lace glueless wigs and go because they include pre-cut HD lace and a pre-customized hairline. You also receive a 3D demo air cap and a back elastic band that you can modify to fit you comfortably and conveniently!
Popular hairstyle of pre-cut lace wigs in Recool Hair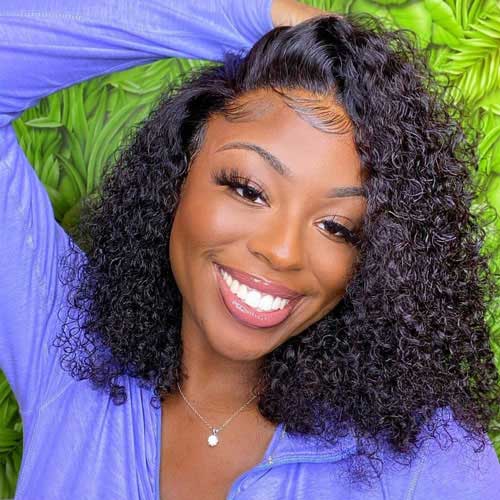 The hairstyle is a curly hairstyle that looks very plumy and dense. The hair color is natural hair black. The hair looks very healthy and strong that you will be envied by other women. If you often go through the fashionable media, you can notice that the short curly bob hairstyle is widespread liked by the celebrity.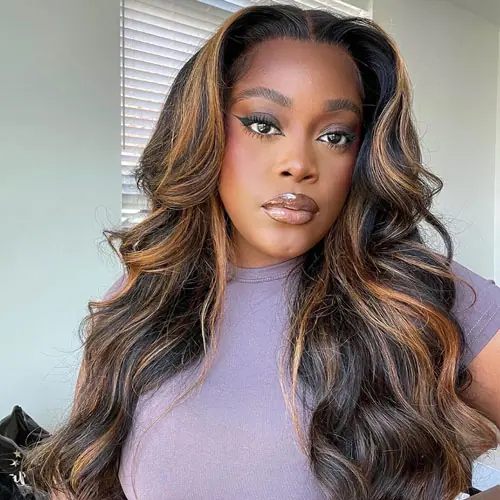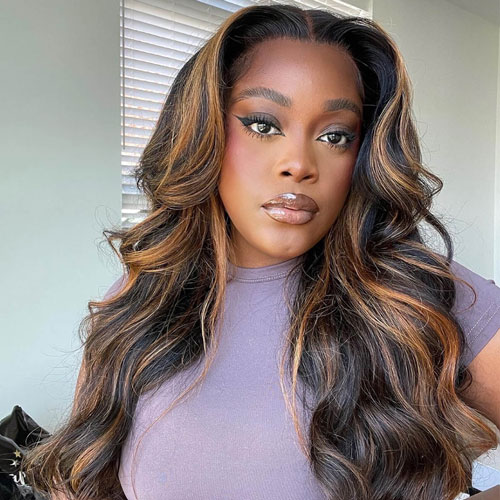 The hair color is an Ombre Highlight color that is very stylish. And it is a kind of pre-cut lace without glue installation. You can wear this wig very quickly. And you can the hairstyle has two styles: body wave or straight, from which you can choose the one you like best.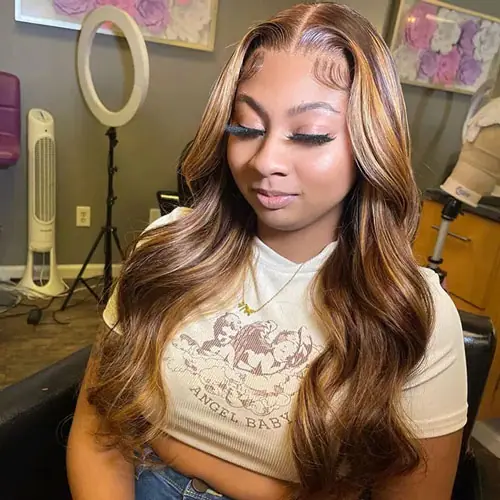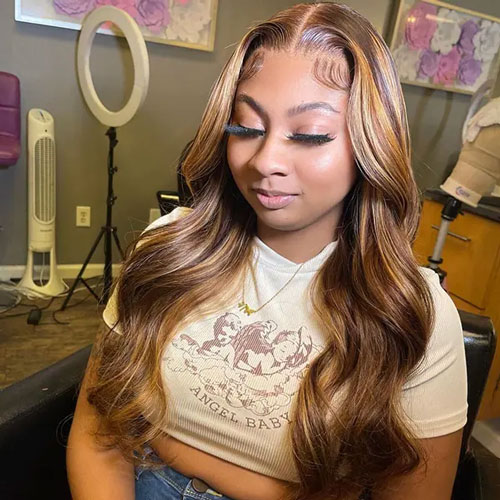 It is a pre-cut colored wig with P4/613 color. The hair color is warm and confident, which adds a sugar feeling to your look. You can wear wigs of 16~28 inches with 180% hair density. The lace area is 6×5 pre-cut lace. You can wear brilliant wigs for one minute.
How to wear pre-cut lace wigs within one minute?
You can see the video below to have a learning:
Ways to make good care for your pre-cut lace wigs
Don't wear wigs too often.
Clean your wigs timely but don't over wash them.
Use sulfate-free shampoo and conditioner.
Wash your wigs with warm or cool water rather than hot water.
Protect wigs from high temperatures.
Sleep with a nightcap to reduce the friction between your wigs and pillows.
Comb your wigs to keep your hair untangled.
When swimming, wear a swimming cap.