Almost every woman or girl wants to have beautiful hair. Wearing hair extensions is undoubtedly the fastest and most convenient way to get a beautiful hair look. Loose Deep Wave Weave is very popular in the wig market recently, especially for black women. This hair weave can enrich your hair volume and increase your hair length.
Recently, some customers asked us how to maintain their loose deep wave weaves. If you take proper care of your loose deep weaves, you will get better hair appearance and your hair weaves can serve you in good conditions for a long time.
So today, we carefully prepare this article, hoping to let you know more about loose deep wave weaves and know how to better maintain your loose deep wave weaves.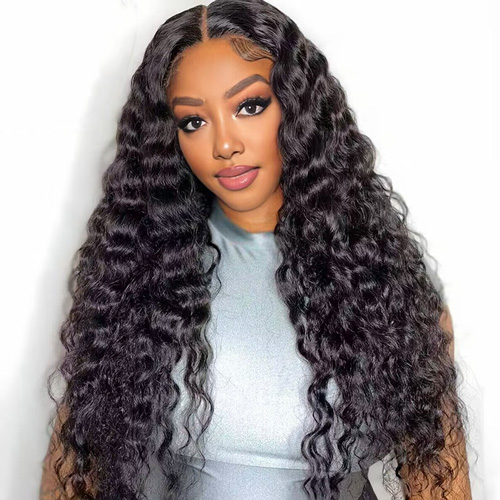 What are loose deep wave hair
Loose deep wave hair knitting refers to human hair or synthetic hair bundles which is made in loose deep wave hair style. 
The hairstyle refers to a loose deep wave hairstyle, its lines are neat and supple, and the waves are not as dense as water wave and curly wave hair. The wave is looser than the deep wave, similar to the body wave, but curvier than the body wave, and has the beauty of curly hair.
What are high-quality loose deep weaves
The high-quality loose deep wave weaves are all 100% virgin human hair. Human hair loose deep weaves are superior in quality and lasts longer than synthetic hair, making it easier to maintain, more authentic and natural.
How to Maintain your loose deep wave weaves
1.Correct combing
You should comb your loose deep wave weaves with a wide-tooth combs to remove the tangles of your hair. In this process, you can use some oily spray to help you comb your hair weaves fast and easier.
2. Use sulfate-free loose deep weaves
Sulfate hair care products can harm your loose deep wave hair and make your hair weaves dry and dull. So, you should choose mild shampoo or conditioner without sulfate, which can minimize the damage to your hair.
3. Wear a nightcap when you sleep.
You should wear a silk nightcap while sleeping to reduce the friction between loose deep wave weaves and the pillow, otherwise, you will find your hair dry and tangled in the morning, and even fall out in severe cases.
4. Reduce heat setting amount.
You should try to keep your loose deep wave weaves away from high temperature environment or operation. The hair of weaves is afraid of high temperature, which will cause hair problems such as chapped hair, alopecia, split ends and so on.
Therefore, the operation of heat setting should be minimized, such as straightening hair, curling hair, dyeing hair, bleaching hair and using hot hair dryer and so on. If you want to do the heat-settings, you need to apply thermal protectant on your hair as an isolation layer to protect your loose deep wave hair weaves.
5. Timely deep conditions
You should take deep care of your loose deep weaves every two weeks. This can provide nutrition to your hair, keep it hydrated and shiny, and keep it in a good state for a longer time. It can serve you better, and it can also reduce the problems of hair tangling and shedding.
6. Regular and reasonable cleaning frequency
You need to determine the proper frequency of hair cleaning. Too often or too little is wrong. You can decide the frequency of cleaning every 2 weeks according to the number of times you wear it and the dirty degree of your hair.
7. Wear weaves alternately.
If you wear a hair weave all the time, it is not conducive to the life and maintenance of the weaves. You need to rest your weaves. You can buy more hair weaves and wear them alternately.
8. Don't swim in the sea.
When you go out to the beach, don't wear hair weaves to swim in the sea water. Chlorine gas and salt will hurt your loose deep weaves. You can swim with a swimming cap.
Two popular textures of loose deep wave weaves
1. Loose Deep Wave Brazilian Hair
Loose deep wave Brazilian hair is made of real Brazilian hair. It is by far one of the best hair textures. This kind of hair has a very soft texture and can blend well with our natural hair. It will endure a long time if you take excellent care of it.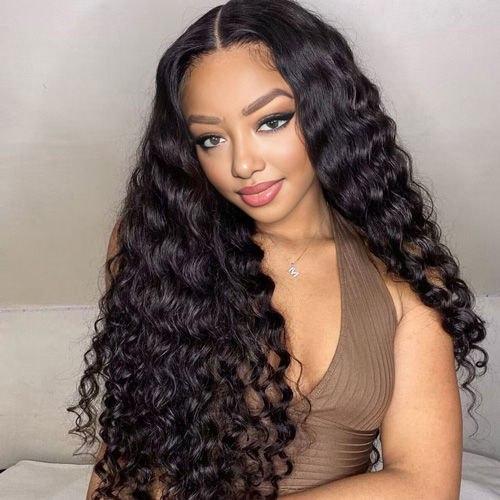 2. Peruvian Loose Deep Wave Hair
Peruvian loose deep wave hair is also a good real hair quality, made of 100% unprocessed Peruvian original hair, which is very suitable for re-styling and has good durability. You can dye, perm and bleach it again.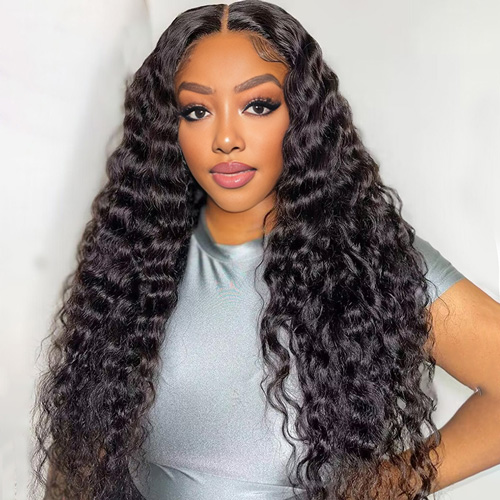 How to wash your loose deep wave weaves
You should always keep your loose deep wave hair clean. Timely and correct cleaning is a key to maintain loose deep wave weaves.
1. Use a wide-toothed comb to remove as many tangles of loose deep wave weaves as possible.
2. Soak hair weaves in warm water with mild shampoo for a few minutes.
3. Apply a mild shampoo, gently rub and wash hair weaves, and then rinse with cold water.
4. Repeat step3 to make sure the hair is clean and all shampoo residues are completely removed.
5. Use moisturizing high-quality conditioner, and then let your hair weaves stand for 5 minutes at least.
6. Rinse your hair thoroughly to remove all conditioner.
7. Air-dry your loose deep waves, and no brush before that.
Final thoughts
If you want to try the new Human Hair loose deep wave hair weaves, you can choose our wig shop. We have excellent wig quality and our own factory with 20 years' experience in making hair extensions. Our hair extensions are all 100% human virgin hair. Welcome to buy hair extensions here.