If you are looking for a fresh and trendy hair color to spice up your look this summer, you might want to try milk tea hair color. This creamy and cozy shade has been gaining popularity on social media platforms, especially on TikTok, where it has amassed more than 37 million views. Milk tea hair color is inspired by the delicious drink that consists of tea mixed with milk, creating a warm and beige hue that is perfect for any season, especially for summer. In this article, we will tell you everything you need to know about milk tea hair color, how to get it, how to maintain it, and some stunning examples to inspire you.
What is milk tea hair color?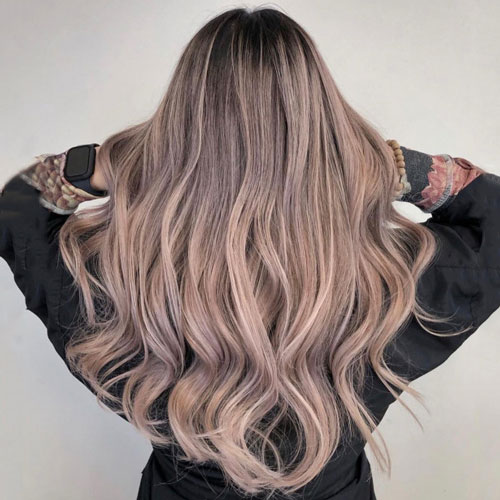 Milk tea hair color is a blend of brown and blonde tones that can vary from light to dark, depending on your preference and skin tone. It is a neutral beige shade that is neither too warm nor too cool, but rather balances both undertones harmoniously. Milk tea hair color can be achieved by using different techniques, such as balayage, highlights, or all-over color. The final result will depend on several factors, such as your natural hair color, the coloring method chosen, and your hair's texture and porosity.
Milk tea hair color is suitable for a variety of skin tones, especially warm and olive complexions that want to lighten up their hair without looking too washed out or brassy. It can also complement different eye colors, such as brown, green, or blue. Milk tea hair color can add dimension and shine to your hair, making it look healthy and vibrant.
How to get milk tea hair color?
The best way to get this hair color is to visit a professional hairstylist who can customize the shade according to your needs and preferences. However, if you want to try it at home, here are some tips to help you achieve the desired color:
– To achieve a lighter and creamier hair color, it's recommended to select a hair dye that is lighter than your natural shade.
– For a more even and bright hair color, it's important to use high-quality hair dye that contains conditioning ingredients to protect your hair from damage.
– If you want a natural and creamy-looking shade with less damage, consider using demi-permanent hair color instead of permanent dyes.
– To eliminate any yellow or brassy tones and create a more natural-looking color, use a toner if your hair is already light but lacks creaminess.
– If you're uncertain about achieving your desired hair color on your own, it's advisable to seek the advice of a licensed hairstylist who can provide professional guidance based on your hair type and condition.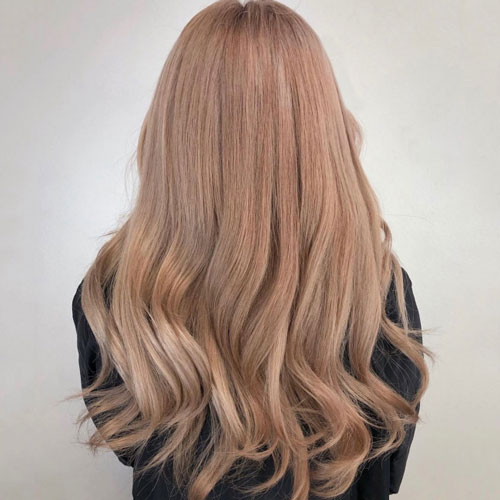 How to maintain milk tea hair color?
Milk tea hair color can fade over time due to factors such as sun exposure, washing frequency, and styling products. To keep your milk tea hair color looking fresh and beautiful for longer, here are some tips to follow:
– Use sulfate-free shampoo and conditioner
Sulfates are harsh chemicals that can strip away the color from your hair and make it dry and brittle. Use gentle products that are formulated for colored hair and that can nourish and hydrate your hair.
1. – Use purple shampoo once a week
Purple shampoo can help counteract any yellow or brassy tones that might appear in your milk tea hair color over time. Use it once a week or as needed to keep your color cool and creamy.
2. – Use heat protectant spray
Heat styling tools such as blow dryers, curling irons, or flat irons can damage your hair and cause your color to fade faster. Use a heat protectant spray before using any heat tool on your hair and limit the use of high temperatures.
3. – Use deep conditioning treatments
Deep conditioning treatments can help restore moisture and shine to your hair and prevent it from becoming dry and dull. Use them once or twice a month or as needed depending on your hair condition.
4. – Get regular trims
Getting regular trims can help get rid of split ends and keep your hair healthy and strong. It can also help maintain the shape and style of your milk tea hair color.
11 Milk tea hair color ideas to copy.
If you need some inspiration for your milk tea color transformation, here are some gorgeous examples:
I. Milk tea balayage:
This is a great way to add some dimension and movement to your hair without going too light or too dark. The balayage technique creates a natural-looking transition from your base color to the lighter ends, giving you a soft and subtle milk tea effect.
II. Milk tea highlights: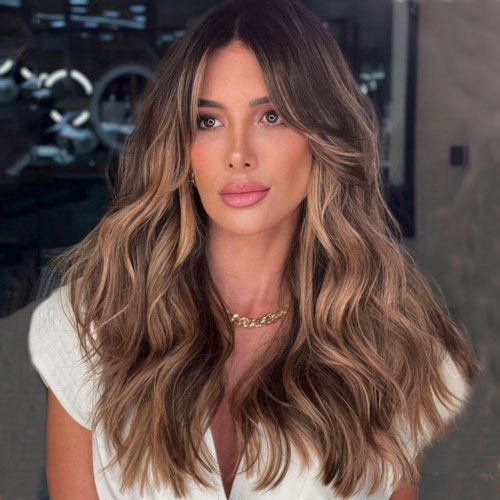 If you want to brighten up your face and add some contrast to your hair, you can opt for milk tea highlights that frame your features and accentuate your layers. You can choose how thick or thin you want your highlights to be, depending on how much of a change you want.
III. Milk tea ombre:
This is a more dramatic option that involves a stark difference between your roots and your tips. You can start with a dark brown or black base and gradually fade into a light beige or blonde color at the ends, creating a striking milk tea ombre.
IV. Milk tea all-over color:
If you want to go for a uniform and consistent look, you can dye your entire hair in a milk tea shade that matches your skin tone and eye color. This can give you a sophisticated and elegant appearance that works for any occasion.
V. Milk tea latte: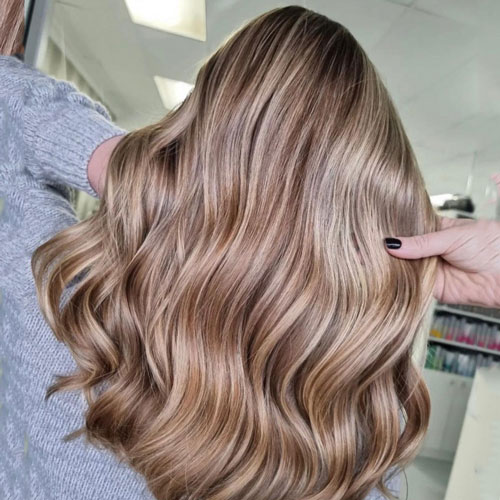 You could come across as naturally fashionable if you have this gorgeous hair color. If you want a light to medium brown tone, think about getting a milk tea latte hair color. Use this hair color across your full head of hair for a simple yet lovely result.
VI. Milk tea with bangs: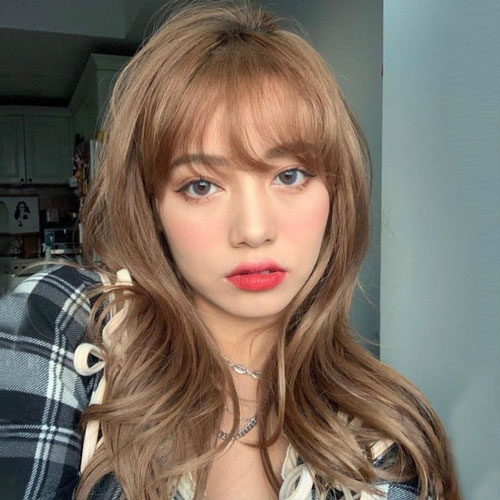 Adding bangs to your milk tea hair can instantly change your look and give you a cute and youthful vibe. You can choose from different types of bangs, such as curtain, blunt, side-swept, or wispy, depending on your face shape and personal style.
VII. Milk tea with curls:
Adding some texture and volume to your milk tea hair can make it look more lively and fun. You can curl your hair with a curling iron, a flat iron, or even some heatless methods, such as braids or rollers, to create some bouncy and beautiful curls.
VIII. Milk tea with waves: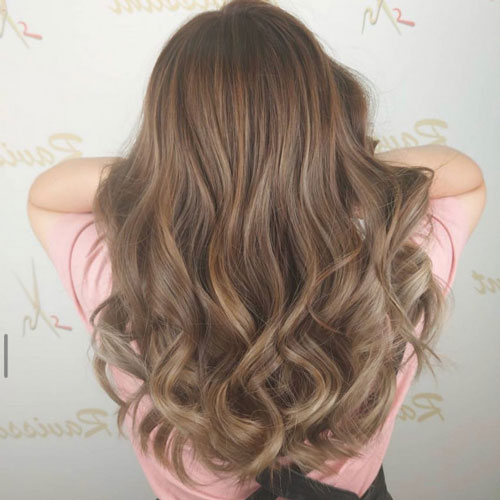 If you prefer a more relaxed and effortless look, you can go for some loose and tousled waves that add some movement and dimension to your milk tea hair. You can use a waving wand, a flat iron, or even your fingers to create some natural-looking waves.
IX. Milk tea with buns: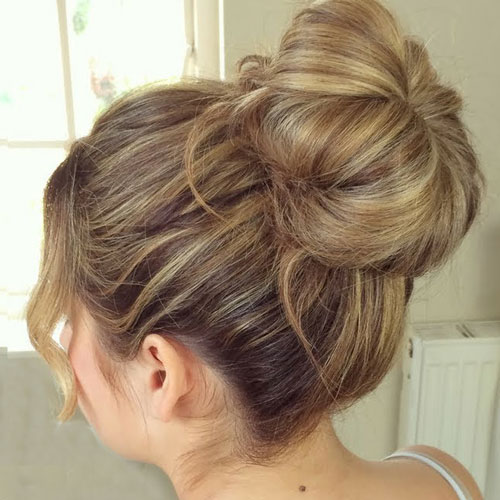 If you want to spice up your milk tea hair with some easy and chic hairstyles, you can try some buns that can keep your hair out of your face and show off your color. You can go for a high bun, a low bun, a messy bun, or even two buns, depending on your mood and outfit.
X. Milk tea with braids: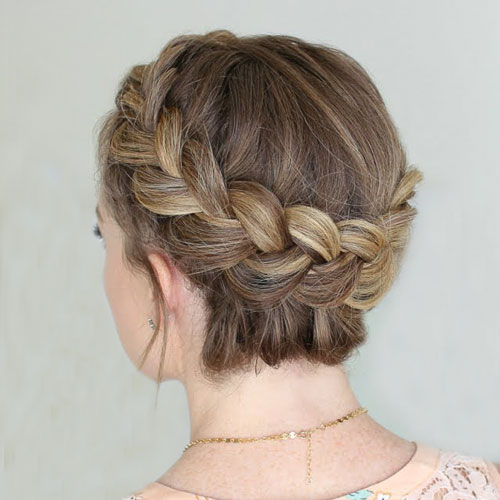 Another way to style your milk tea hair is to incorporate some braids that can add some interest and detail to your look. You can choose from different types of braids, such as French, Dutch, fishtail, or waterfall, and wear them as a crown, a ponytail, or even a bun.
XI. Milk tea with accessories: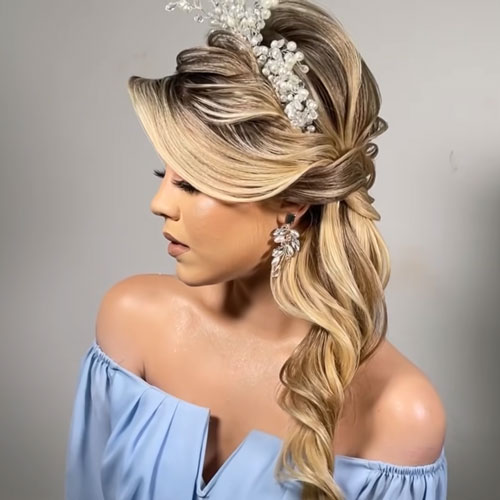 Finally, you can accessorize your milk tea hair with some cute and trendy items that can complement your color and personality. You can use clips, pins, headbands, scarves, hats, or even flowers to add some flair and fun to your milk tea hair.
Celebrities who has milk tea hair color.
If you're looking for a fresh and flattering hair color for this summer, you might want to try milk tea hair. This trendy shade is inspired by the creamy hue of bubble tea and consists of brown and blonde tones.
1. Rosé's signature milk tea blonde.
The Blackpink star is known for her long, wavy milk tea blonde hair that she rocked at Coachella. Her color has a cool, ashy undertone that contrasts with her warm complexion and makes her eyes pop.
2. Tiffgif's dark milk tea brown.
This TikTok user went for a darker version of milk tea hair that she said complements Asian complexions. She asked for a dark milk tea brown color with long layers and curtain bangs for a chic and effortless look.
3. Anne Curtis's beige milk tea hair.
The actress and host showed off her new hair color on Instagram, calling it "beige blonde." Her milk tea hair has a neutral beige tone that matches her skin tone and adds some dimension to her bob.
4. Heart Evangelista's creamy milk tea hair.
The fashion icon and artist also joined the milk tea hair trend with her creamy blonde locks. Her color has a warm, caramel undertone that gives her hair a soft and shiny appearance.
5. Jennie's milk tea hair with highlights.
Another Blackpink member who rocked the milk tea hair trend is Jennie, who added some subtle highlights to her medium brown base. Her color has a mix of warm and cool tones that create a natural-looking contrast.
6. Selena Gomez's milk tea hair with lowlights.
The singer and actress also experimented with milk tea hair, but she went for a more subtle approach with lowlights. Her color has a dark brown base with light brown lowlights that add some depth and movement to her hair.
Wrap up.
Milk tea hair color has become a popular trend for summer hair, as it perfectly captures the warm and cozy hues of the beloved beverage. With its blend of brown and caramel tones, this hair color is both subtle and eye-catching, making it a versatile choice for anyone looking to switch up their look this season. Whether you prefer a more natural or dramatic look, milk tea color is sure to add a touch of sweetness to your summer style. So why not give it a try and see what all the buzz is about?
Related Articles