There are many factors that can affect the duration of lace wigs, including the material of the wig, cleaning and maintenance skills, environmental factors and storage methods, and the use of styling and maintenance tools. These factors are important factors that affect the life of the wig. If you thoroughly understand these factors, you will learn how to keep the wig longer. Today's article will clearly convey this knowledge to you step by step, which will make your wigs stay longer.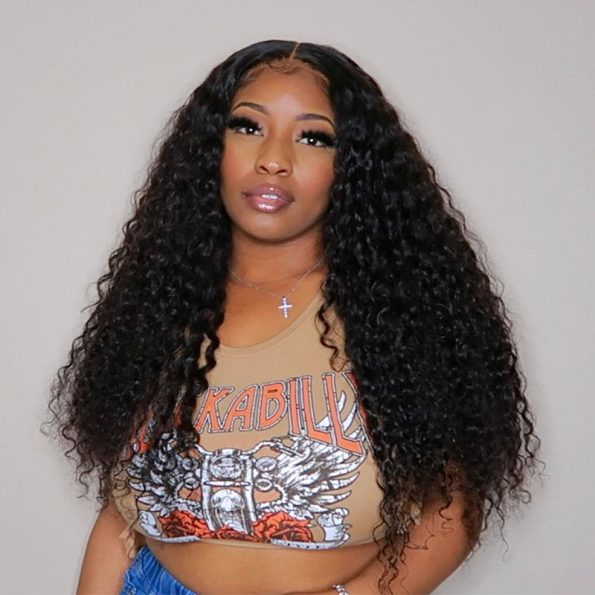 The material of wig plays a fundamental role in the durability of wig. If you want the wig to last for a long time, you should choose a better wig material human hair. As the Wikipedia shows, A lace wig or a lace front wig is a special type of hairpiece or wig in which human hair or synthetic hair is tied by hand to a sheer lace base which goes over the scalp.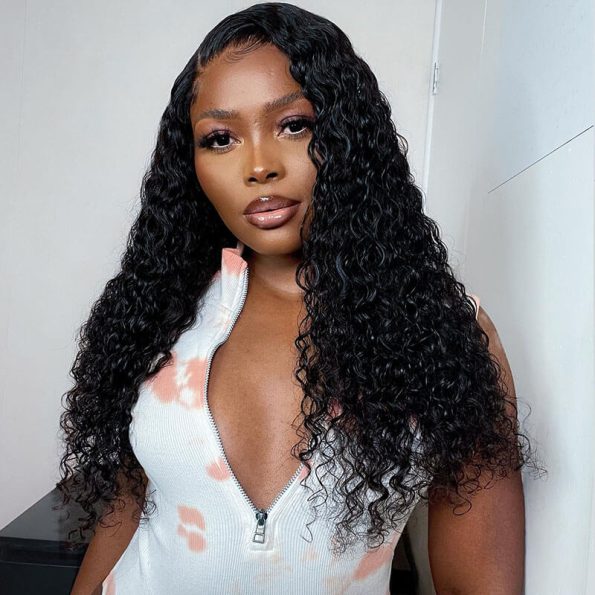 Here are some lasting analyses about human hair and synthetic hair:
Lasting time of Synthetic hair
If worn every day, synthetic wigs can last for 3 to 4 months. However, synthetic wigs will only have a shorter life if they are not properly maintained because of their entanglement.
This kind of wig is made of fiber, and the quality of fiber is far inferior to that of real human hair. Fiber wigs can hardly continue to design wigs, and are fragile.
The fragility of syntactic hair will affect how long you can keep them. It has only one advantage: it is cheap.
Lasting time of human hair
If worn every day, human wigs can be used for 10 months to a year; If it can be well maintained, it can last for at least 2 years.
This wig has amazing potential and a realistic and natural appearance. It has high-quality material, and you can use it to make different wig styles.
Wigs are also reasonable, and even sometimes many businesses give back to customers, and they will offer many discounts.
Different types of human hair have different lasting time
You already know that human hair is a wig material that can make the wig last longer, but you also need to understand that there are different types of human hair and their durability is also different.
There are three main popular types of human hair wigs. They are Virgin, Remy and 100% human hair. Their different characteristics affect their durability:
Virgin hair refers to hair that has never been chemically treated or colored. It is best persistence among them.
Remy's hair refers to people's ponytail hair and its cuticle is intact in one direction. They may have been dyed or chemically treated. It is Second best persistence.
100% human hair is actually 100% human hair, but it can come from the donor's scalp, salon floor, comb and so on. Persistence is the third best.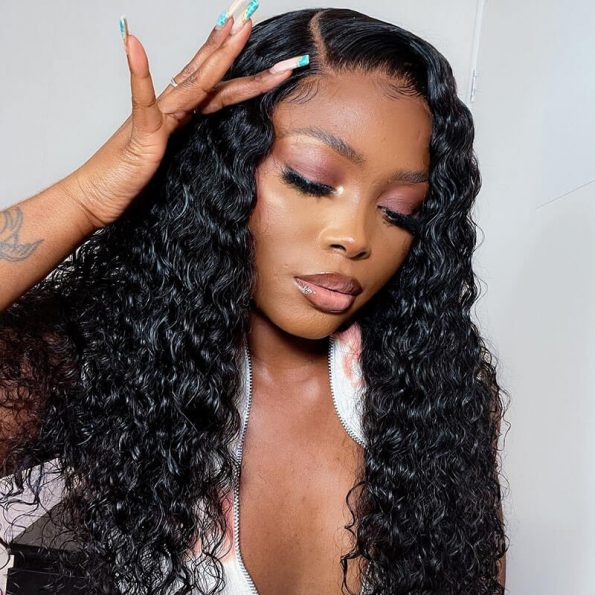 Ways to improve your maintenance skills of lasting wigs longer
Whether you are a synthetic wig or a human hair wig, the following maintenance tips are useful. For the maintenance of wigs, learn to avoid unfavorable factors and master favorable factors.
1. Hair dyeing and styling design

Hair was originally black and straight. After the chemical treatment of dyeing, the hair of the wig will be more fragile, lighter and easier to break, which reduces the durability of the wig.
Other styling designs, such as curls, waves, etc., need to change the original shape of the wig, resulting in certain loss.
A straight 100% human hair wig can last the longest. So, you pursue the long-term use of wigs, don't dye and shape your wigs, keep them black and straight.

2. Avoid incorrect styling operations

No matter whether you are wearing a synthetic hair wig or a human hair wig, rubbing your hair hard, brushing your hair when it is wet, and using a heat setting tool with excessive temperature are extreme hair operations. We need to avoid these to protect the wig.

3. Mild shampoo and conditioner

Please use mild shampoo and conditioner, which can protect the hair structure. So, you can maintain your lace wig better. We can use it for longer time.

4. Special Caring and cleaning Products for wigs

You can use the special cleaning and caring products, which are made for lace wigs. Proper care of the lace wig is the key to rejuvenate your lace wig and keep it beautiful.

5. Correct Washing skills

You should wash your hair with warm or cold water instead of hot water.
You should use a wide tooth comb or a professional wig comb to comb your hair.
When applying the conditioner, you should not apply the conditioner to the root of the wig.
You'd better not use hair dryer and other heat setting tools. If you use it, please use the heat protection tool or use the lowest gear.

6. Storage of wigs

It's best to wear wigs alternately. Having a rest will keep your wigs in the best condition at all times. And before storing your wigs, remember to clean them and dry them. Store them in a cool and dry place, which can be assisted by a wig holder or wig bag.

7. Wear a silk bonnet when sleeping

Sleeping with a wig is an important factor that destroys the life of a wig, so you can sleep with a silk wig nightcap to reduce the friction received by your hair, and your wig can last longer.

8. Correct the head size and lace wig

The fit of your wig hair and your head size is one of the most critical factors in the life of wig.

If your wig is too small for your head, it may warp and stretch delicate lace materials, thus damaging the wig.
If your wig is too big, your lace will not lie flat on your forehead, and it will look ugly. You can't wear it often.

9. Avoid high temperature environment

Our wigs need to be protected from high temperature, which will make our wigs lose water and dry easily, thus causing problems such as breakage, entanglement and shedding. We should try our best to avoid the high temperature environment, such as hot sun, hot tools, hair dryers and so on.

Last reminder

Our hair shop has many human virgin hair lace wigs for sales now. They have great discounts and Our brand is nice with all wigs in 10A grade. You can come and have a try!