Wigs have become a fashion nowadays, and many people have started to try wearing wigs to make themselves more beautiful. To meet the needs of the public, wigs of various colors have been developed in the market, and wigs of different colors have different styles.
Today I'm going to introduce you to two different color wigs – 613 Blonde Wig and 99J Burgundy Wig.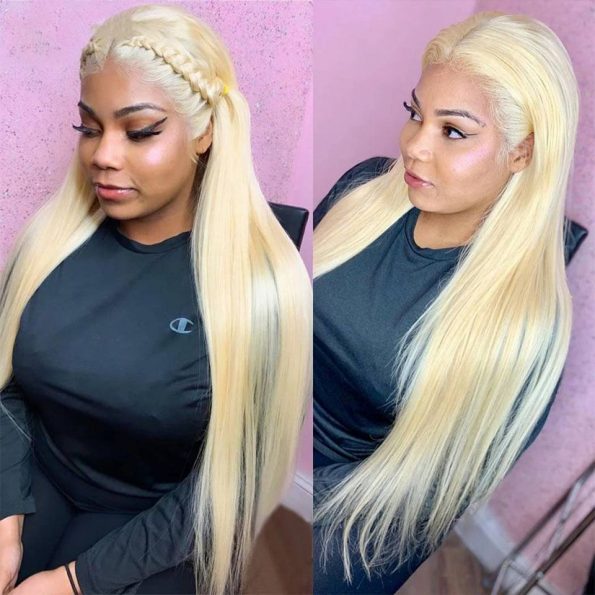 What is a 613 Blonde Wig
613 Blonde Wig is one of the hot-selling colored hair products and is loved by consumers.
The invention of this wig is that the bright and eye-catching blonde looks very advanced and it sets off a very personable person. So this wig was developed.
613 wigs are suitable for all skin tones. If you have fair skin, then when you wear a 613 wig, you will look bright, like a blonde Barbie doll. If you have a darker complexion, the 613 wig will brighten your complexion and bring good visual effects.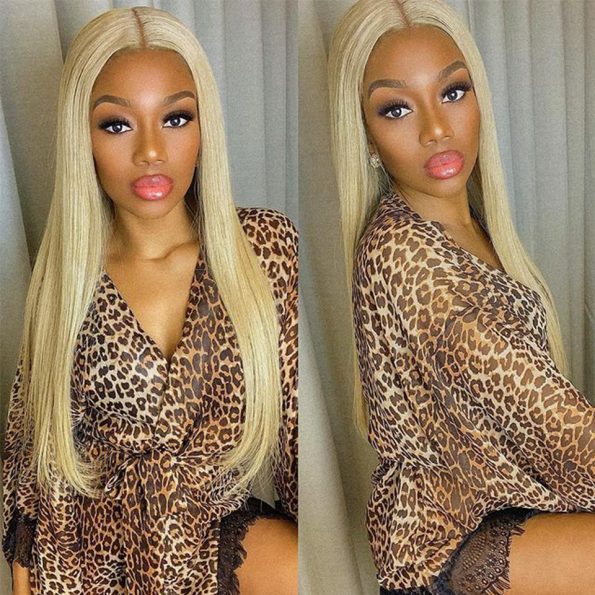 What is a 99j Burgundy Wig

Besides the 613 blond wigs, there are also 99J burgundy wigs that stand out in colored hair. 99J Burgundy Wig is a classic hot selling supernova wig. This wig has two kinds of colors, light 99J burgundy and dark 99J burgundy.
The color of the 99J Burgundy wig is like a mellow red wine that settles over time. It doesn't have a high-toned dazzling color, but it's softer and darker. Wearing a 99J Burgundy wig on different occasions will have different effects, which will make you look mature and elegant, or gentle and very personal.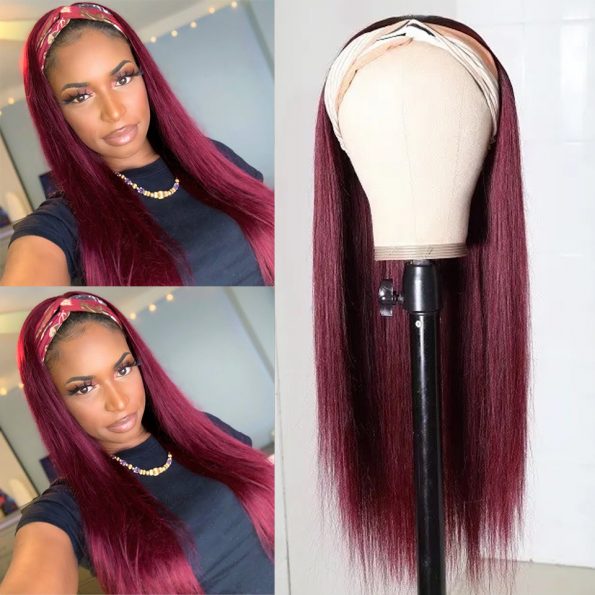 The difference between 613 golden wig and 99j burgundy wig
1. The 613 blonde wig is eye-catching, and people wearing 613 wigs can see it at a glance in the crowd. In the color hair fashion trend in recent years, 613 wigs have attracted the attention and love of many people.
2. The 613 Blonde wig looks very advanced and you can control the 613 wig no matter what your skin tone. White skin will show you like a lovely Barbie. For people with darker skin, 613 can brighten your complexion and make you more temperamental.
If you are a fashion-minded woman, then this 613 wig is a must have.
3. The 99J Burgundy wig is unobtrusive. If you feel that the light of 99J is still bright, you can also choose a dark 99J wig. Both of these colors are calm and understated types, which are acceptable for those who want to try colored wigs for the first time, and also serve as a buffer for trying other colors in the future.
4. Wearing a burgundy wig can show your mature and elegant temperament, which is very suitable for office workers or people who do not want to attract attention.
Conclusion
Dear,after reading this artical, have you konwn better about the difference between them? Hope it can be beneficial for you. And if you want to buy one,you can check out our store and place an order there . Recoolhair wigs are all 100% virgin human hair and in 10A.