Body wave hair is one of the most popular hairstyles. The body wave wigs are well-welcomed by many women this 2023. The body wave wigs are so hot that you can see many stars and celebrities with the body wave hairstyle. If you are looking for a new wig and having trouble with the hairstyle, you can try on the body wave wigs. Today we will share detailed information about the wigs with you. Keep on reading please dear.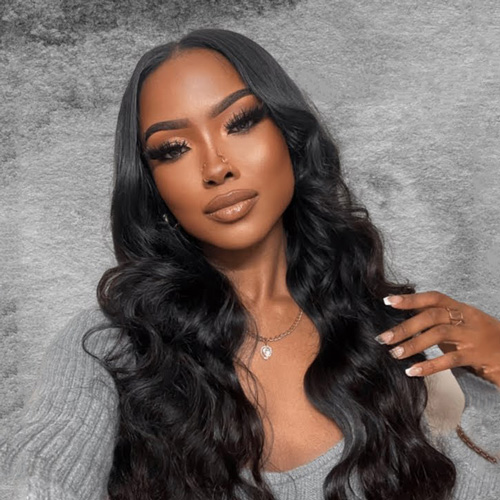 What are body wave wigs? 
Body wave wigs are wigs that feature a body wave hair texture. They are made with hair strands that have been processed to mimic the loose, flowing waves of the body wave hairstyle. These wigs are a popular choice for those who want to change their hairstyle or add volume and texture to their natural hair.  
Human Hair VS Synthetic Hair 
Body wave wigs are typically made from either human hair or synthetic hair. Human hair wigs are highly sought after due to their natural look and feel. They can be styled, colored, and treated like natural hair, offering a high level of versatility. Synthetic hair wigs, on the other hand, are more affordable and require less maintenance but may have limitations in terms of styling options. Body wave wigs are available in various lengths, colors, and cap constructions to suit individual preferences. They can be found in different wig types, such as lace front wigs, full lace wigs, or 360 lace wigs.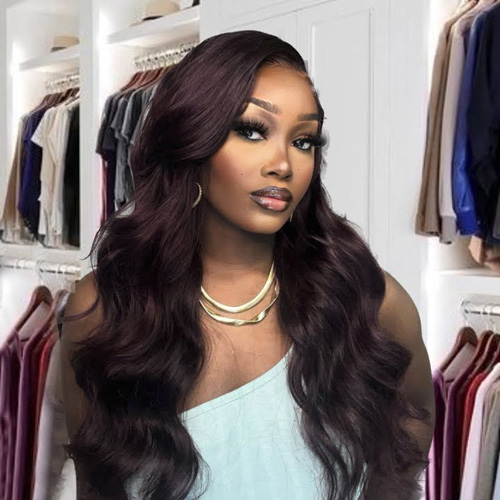 How long can body wave hair last? 
Customers often inquire about the shelf life of hairdressing products before making a purchase. Apart from price, customers also consider factors such as product quality and other factors that may affect shelf life. In general, the best body waves can last approximately 3-5 months. However, with proper maintenance, Brazilian body waves can potentially last up to two years.
How to wash body wave wigs well? 
I. Prepare the washing solution 
Fill a basin or sink with lukewarm water and add a small amount of wig shampoo. Avoid using regular shampoo or harsh chemicals as they can damage the hair fibers.
II. Soak the wig 
Put the wig in the water and give it a little swirl. Let it soak for a few minutes to allow the shampoo to penetrate the hair strands.
III. Cleanse the wig 
Gently massage the wig using your fingers to cleanse it. Pay attention to the hair roots and the inner cap area where sweat and dirt can accumulate. Avoid rubbing or twisting the hair aggressively as it can cause tangling.
IV. Rinse the wig 
Clean, lukewarm water should be used to properly rinse the wig until all shampoo has been removed. Hot water should not be used since it can harm the fibres in your hair.
V. Condition the wig 
Apply a small amount of wig conditioner to the hair strands, focusing on the mid-lengths and ends. Leave the conditioner on for a few minutes to moisturize the hair.
VI. Rinse again 
Rinse the wig with clean water to remove the conditioner thoroughly.
VII. Pat dry with a towel 
Gently squeeze out excess water from the wig with a soft towel. Avoid rubbing or wringing the hair, as it can cause damage or tangling.
VIII. Air dry 
To let the wig air dry, place it on a wig stand or a clean, dry cloth. Avoid using heat styling tools or exposing the wig to direct sunlight, as it can damage the hair fibers.
IX. Style the wig 
A wig brush or comb can be used to shape the wig once it has dried completely. On synthetic wigs, stay away from heated styling products because they can melt the fibres. For human hair wigs, you can use heat styling tools with caution. Remember to follow the specific care instructions provided by the wig manufacturer, as different types of wigs may have slightly different care requirements.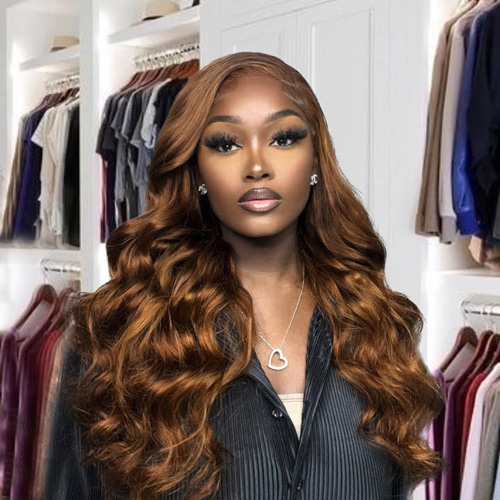 Why are human hair body wave wigs so popular?  
Human hair body wave wigs are popular for several reasons:
Natural Appearance: Human hair wigs, especially those with body wave textures, closely resemble natural hair. The wavy pattern adds volume and movement, creating a more realistic and natural look.
Versatility: Human hair body wave wigs offer versatility in styling. They can be straightened, curled, or styled in various ways, allowing for different looks and versatility in everyday wear or special occasions.
Durability: Human hair wigs, when properly cared for, can last longer than synthetic wigs. With regular maintenance and gentle handling, human hair body wave wigs can maintain their quality and appearance for an extended period.
Comfort: Human hair wigs are typically more comfortable to wear compared to synthetic wigs. The hair fibers are breathable, lightweight, and feel more natural against the scalp.
Customization: Human hair body wave wigs can be customized to fit the wearer's preferences. They can be cut, colored, and styled to suit individual preferences, providing a personalized and unique look.
Realistic Texture: The body wave texture of human hair wigs adds dimension and texture, making them blend seamlessly with natural hair. This texture mimics the natural waves found in many hair types, creating a more authentic and realistic appearance.
Longevity: Human hair wigs, particularly high-quality ones, have the potential to last a long time with proper care. They are thus a long-term investment that is cost-effective.
Overall, the popularity of human hair body wave wigs stems from their ability to provide a natural, versatile, and long-lasting solution for those seeking a realistic and stylish hair alternative.
How to maintain your body wave wigs best?  
Maintaining body wave wigs well will let your body wave look more natural and attractive. You will own one wig for the best experience and long-term use.
Here are common and useful tips to help you maintain it well:
1. Detangle 
To effectively detangle your hair, start by using your fingers to separate and untangle any knots or tangles. Work your way up towards the roots of your hair starting at the ends. This technique helps to minimize breakage. After using your fingers, switch to a wide-tooth comb to gently comb through your hair, starting from the ends and working your way upwards. This will further remove any remaining knots or tangles. Finally, use a paddle brush to smooth your hair and style it as desired.
2. Wash 
When it comes to washing your body wave wigs, it is recommended to do so every other day. Use a gentle shampoo and conditioner specifically designed for wigs. To begin, dip your wig under cold or lukewarm water, avoiding hot water as it can damage the fibers. Ensure that the wig is thoroughly wet by gently swishing it around for about 5 minutes.
3. Avoid excessive heat 
If you need to style your body wave wig, use low heat settings on heat styling tools such as curling irons or straighteners. High heat can damage the hair fibers and alter the natural wave pattern.
4. Protect from friction 
When sleeping or exercising, it is recommended to wear a satin or silk scarf, bonnet, or pillowcase to protect your body wave wig from friction, which can cause tangling and breakage.
5. Store properly 
When not in use, store your body wave wig in a cool, dry place away from direct sunlight. Use a wig stand or a wig head to maintain the shape and prevent tangling.
6. Avoid harsh chemicals 
Minimize exposure to chlorine, saltwater, and harsh chemicals such as bleach or hair dyes, as they can damage the hair fibers and alter the wave pattern.
7. Schedule regular maintenance 
Trim the ends of your body wave wig regularly to prevent split ends and maintain a neat appearance. If necessary, consult a professional stylist for additional maintenance and styling.
8. Apply some natural oil 
Apply some type of natural oil, such as coconut or olive oil, to help your hair be wet wavy, shiny, and silky. Any areas of your hair that aren't covered with oil should be, especially at the crown, nape, and hairline.
9. Take good care of it when you sleep with it 
When sleeping, cover your wig with a silk scarf to keep it from frizzy and tangling while you sleep, and help your wig keep its original state.
Final thoughts 
Body wave wigs are very nice to make a try in 2023. You can get the best virgin human hair body wave wigs in Recool Hair. Please do not miss the large promotion. Come to our website and make a check.