Water wave wig is particularly popular in the wig market this year, so there are more and more problems about how to maintain the water wave wig. Recently, we often encounter a problem, how to make the water wave wig back to life in order to help these customers, we specially wrote this blog today, hoping to help you. This blog will introduce you to water wave wigs, their advantages, why they become dry and how to maintain them. Read on for details.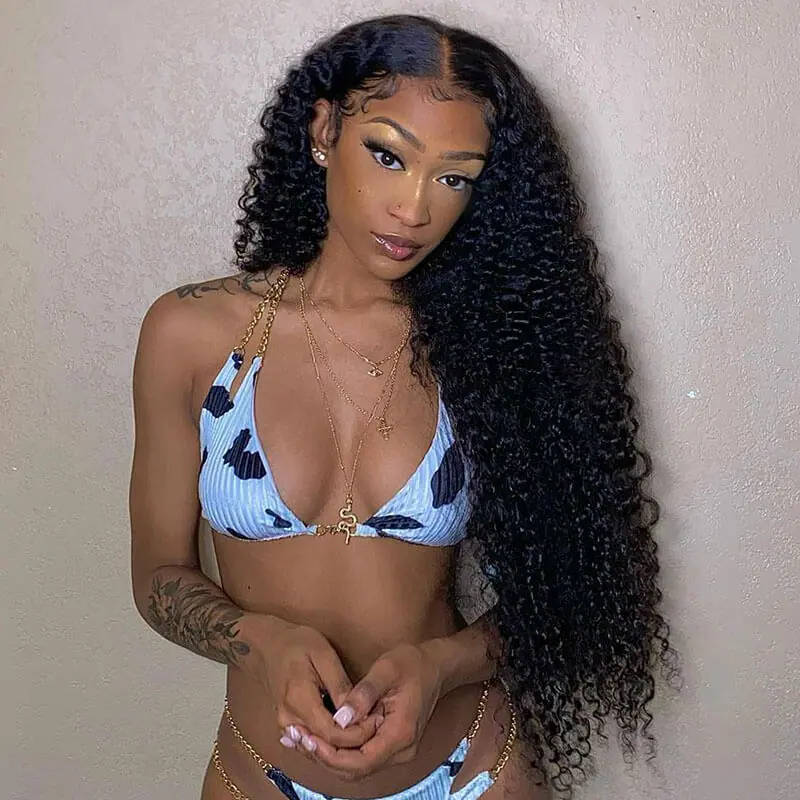 The wig of Water wave has a water wave style hair shape, like an "s" shape, with a large degree of curl, dense, natural and messy hair. This wig can make your hair fuller and more fashionable.
Water wave wigs are welcomed by most consumers because of their better quality and natural appearance. Today's blog refers to water wave wigs.
Why choose water wave wigs?
1. Unique shape
Water waves are similar to body waves, very plump and fashionable, which can give you plump hair appearance and make you look sexy and confident.
2. Natural hair
The water wave wig made of human hair is very thick, soft and luxurious. Its hair part is fuller and its end is slightly thinner, which makes your hair look natural.
3. Long duration.
Human hair water wave wigs can last for a long time, because it is made of human hair, and the shape of water wave can keep curling well, and it is not easy to tangle. If you take good care of it, it can last a long time.
4. Various styles
Human hair water wave wigs have many different styles, and you can design it again to get your favorite style.
Why water wave wigs become dry?
1. Natural oil
For your natural hair, your scalp will produce natural oil to help your hair keep hydrated. But as with wigs, this will be lacking, so you need to use some conditioner to keep the wig hydrated
2. Chlorine seawater
Chlorine from seawater and swimming pools can harm your hair and make it excessively dry.
3. Hair friction
The friction between your wig hair and the pillow will accelerate the dryness and fragility of your hair. You can take off your wig or put on a silk nightcap before going to bed.
4. Hair care products containing sulfate
Products containing sulfate will harm your wig, and shampoo and conditioner that avoid sulfate will better protect your water wave wigs.
5. High-temperature
Both heat setting tools and ultraviolet rays of the sun can harm your hair, so reduce their use. High temperature will make your wig dry and fragile.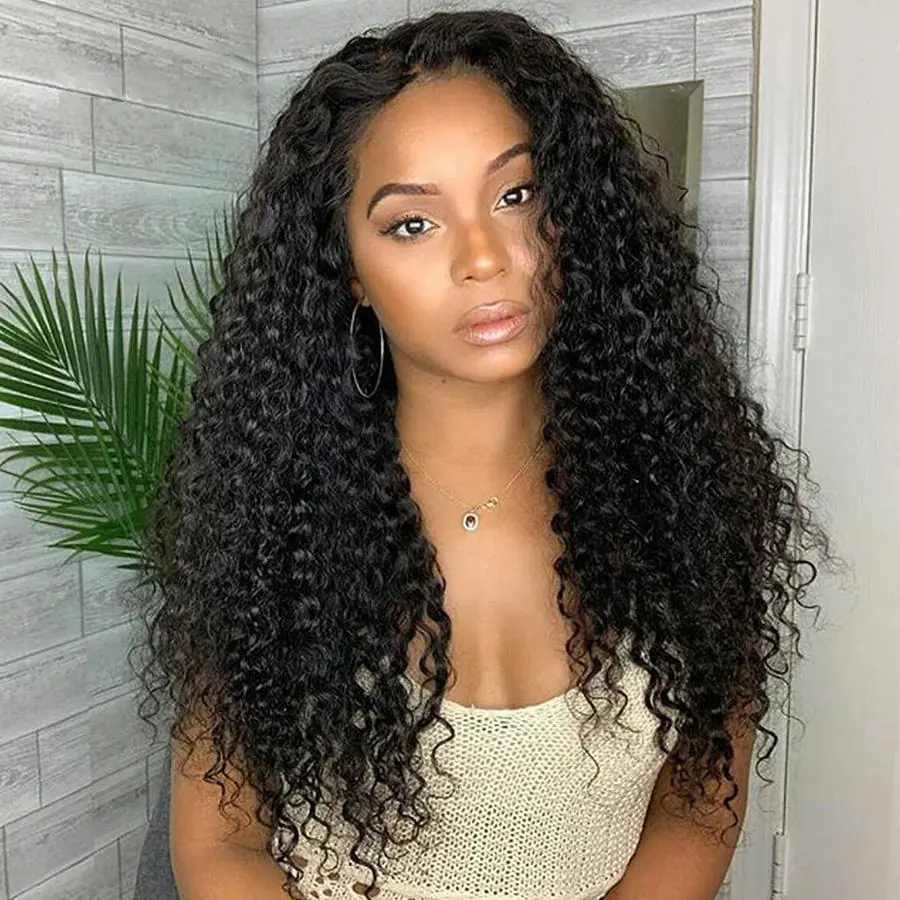 Ways to clean your water wave wig correctly
1. Use a wide-toothed comb to eliminate knots

You need to comb your water wave hair with a wide-toothed comb to get rid of tangles first. You can apply some olive oil on your wig to gently comb it.

2. Soak the wig

After combing, soak the fake hair in warm water for 3 minutes

3. Wash the wig with shampoo

After soaking, you can apply sulfate-free shampoo, then gently clean the wig with your hands. After removing dirt, rinse the wig with cold or warm water to completely remove all shampoo.

4. Conditioner the wig

After washing all the moisturizing shampoos, you need to use some moisturizing conditioner and apply it to your hair. Don't apply it to your hair roots, or it will hurt your hair roots. Then let the wig stand for 5 minutes, and finally rinse off the conditioner thoroughly.

5. Air dried wig

Finally, you need to wash the wet hair with a soft towel to remove most of the water, and then put it on the wig rack to dry.

6. Comb the air again and put some oil

After your water wave wigs finish the air-dry, you can comb the hair again and put some oil to make your water wave hair shinier and more beautiful.
Ways to care your water wave wigs correctly
Brush your wig regularly with a wide-toothed comb.
Clean your water wave wigs regularly, no more, no less.
Avoid using heat setting tools on wigs.
Wash the wig with mild sulfate-free shampoo and conditioner.
When you don't wear a wig, keep it in a cool, dry place.
Wear a wig and sleep with a hair cap.
Wearing a wig and swimming cap
Final reminder
Following the suggestions above, we believe you can bring your water wave wigs back to life. And if you want to try new human hair wigs, you can try Recool hair.
Recool hair is one of the famous hair shops in China and has more than 15 years of hair making experience. Our wigs are all 100% human hair and they vary for so many styles than you can choose freely. Wigs including water wave wigs are in big discounts now. You must come and have a try dear.