Do you know how to make your wig more natural? Yes, creating a suitable baby hair is a simple and crucial way to make your hair look more natural. If you don't know how to create baby hair on wigs, today's blog will teach you a lot about this knowledge. You will get to know baby hair first, and then you will learn some practical and simple techniques to build baby hair.
Content:
1. What is baby hair?
2. Why make a baby hair?
3. Tips to make your baby hair on wig
4. 3 Syles you can do for baby hair
5. Final reminder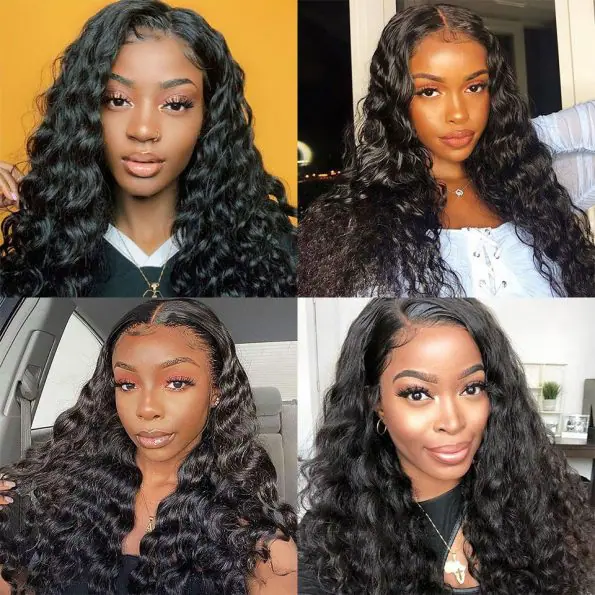 What is baby hair?
Baby hair refers to thinner, thinner or shorter hair at the edge of hairline. People usually think that baby hair will add a natural appearance to the wig, and many people's hair also has baby hair naturally, so you can create a baby hair appearance for yourself when you install your wig. It can make your wig look more natural or fashionable.
Why make baby hair?
1. The hairline is more real
Babies can make your hair look more real and natural. You can build a natural baby hair so that your wig looks like it's coming out of your scalp. By reducing the hairline and creating baby's hair on the front of the wig, a more natural appearance can be created.
2. Hair matches face better
Baby hair can modify your facial contour, make your face and hair match each other better, and play an excessive role of hair and face, which will look more natural.
3. Increase the level and dimension of appearance
Babies can increase the layering and dimension of your hair, and make your hair fuller, truer and more natural.
4. Unique style
Baby hair is a unique style. You can create a natural baby hair or a fashionable baby hair to decorate your forehead, which is more beautiful.
5. Simple and easy to operate
You can easily learn and quickly build your own baby hair, and you can do it yourself at home. This method is simple and easy to operate, and it can play a very good role in making wigs more natural, which is liked by almost every wig lover.
Tips to make your baby hair on wig
1. Prepare for the tools
You should prepare the tools: A Wig; Comb; Scissors; Hair Clips; Tweezers; Brush; Gel; Wig Stand; Oil. Not all the tools mentioned here need to be prepared. You can make them only by preparing the most critical ones. But more tools can help you build a better baby hair.
2. Comb your wigs
You can comb your wig with a wide-toothed comb to get rid of tangles. You can use some essential oils to help you comb it. Ensure the softness of hair.
3. Issue the leave on wig stand
You should install the wig first and determine the part of your hairline and baby hair you want to build. This part is often on the lace, and you need to mark it.
4. Trim the lace
You can trim the excess lace on the wig to make it match your natural hairline and leave enough room for baby hair. You should cut it slowly, which can avoid cutting too much lace by mistake and make your appearance unnatural and can also help you create baby hair.
5. Make sure baby hair
You need to comb out the short hair that Tony wants to make with a small comb. If there is no shorter baby hair in the front of your wig, you can use scissors to cut out the baby hair you want.
6. Styling with hairspray
Finally, you can gently style the baby hair you want to build on your forehead with hairspray, or you can use hair styling cream. You can make the baby in the patterns you like. Please make sure to use the products that inform the quality, which can reduce the damage to your hair while styling.
3 styles you can do for baby hair
1. Vortex baby hair
You can comb your baby's hair into a whirlpool. This is a very fashionable, mysterious and distinctive design.
2. Wavy baby hair
You can gently bend and shape your baby hair with a comb, which can create a wavy baby hair style with lovely and soft feeling.
3. Nature baby hair
You can choose the most natural way, so that your baby hair is not close to your forehead but scattered around the hairline in a natural and messy way. This appearance is very natural.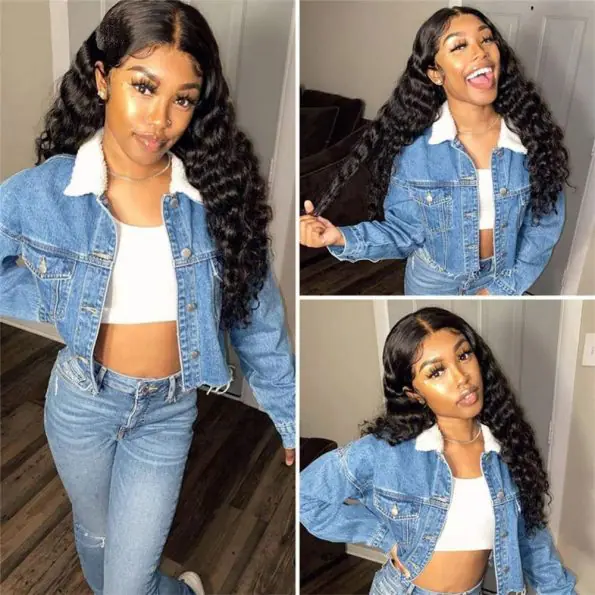 Final reminder
All the human hair wigs in our hair are pre-plucked hairline and there is the baby hair left to help you to do the baby hair style. The human hair wigs can last for a longer time than synthetic hair wigs. You must have a try. And if you try our wigs, you have no need to cut the hair to do the baby hairstyle for yourselves. And our wigs are all 10A high quality and you can get them in affordable prices in our hair shop.