Now more and more people are starting to design bangs. A simple and fashionable bang can add a lot of charm to your hair. The curtain bangs can highlight your facial features, balance your facial contour, make your hair and face combine perfectly, and create a natural and beautiful appearance.
When you build and use bangs, especially curtain bangs, your bangs are easy to separate and affect the overall beauty. Are you troubled in the problem? Please don't worry. Today's blog explains the reasons for this phenomenon, how to design your curtain bangs, and how to avoid separation.
Why do curtain bangs separate?
1. Not heavy enough
Your curtain bangs are sparse and light. If you don't put the bangs area at the front when creating bangs and don't give bangs enough hair, then this area will be light and easy to separate.
2. Hair is too soft
Your bangs are too soft to keep their shape, and the bangs will be easily damaged and separated. It's easy
3. Bad weather
You need to avoid the influence of some bad weather on your bangs, such as windy weather, high temperature weather and so on. Windy weather will blow away your bangs, and hot weather will make you sweat a lot and hurt your hairstyle.
4. Too much grease
Your hair and scalp have accumulated too much grease, which can easily separate your bangs.
5. Too dry hair
If your hair is too dry, it will cause some static electricity, and it will be easy to separate. You need to ensure the moisture of bangs to keep your hair in good condition.
6. Uneven bangs
If the hair of the curtain bangs is unevenly distributed, your bangs will easily start to separate under the influence of external forces.
7. Wrong use of mousse
When you use mousse to shape your bangs, be careful to apply it when your hair is wet, then adjust the details of bangs with a brush and use the wind-dryer to dry it.
How to prevent your curtain bangs from separating?
1. Wash your faces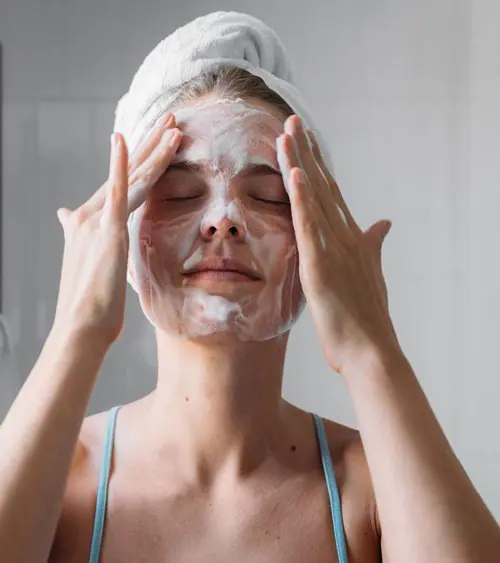 Your bangs will often touch your face, and your face will make your bangs oily, which will lead to changes in shape. So, when you are doing bangs style, you should clean and treat your face in time to remove excessive oil.
2. Wash your hair and bangs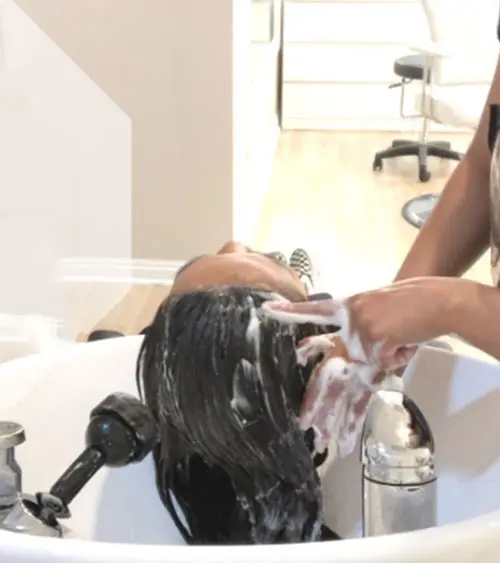 You should wash your hair and bangs in time to reduce the accumulation of grease. Grease will make your bangs easy to disperse.
3. Use mousse to shape correctly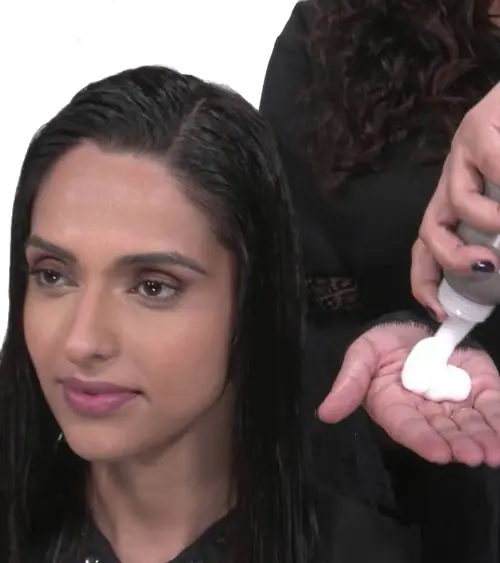 You can use a good mousse to ensure the shape of your curtain bangs. You should apply some Mu Si bangs to your curtains when your hair is wet, then set it with a brush and dry it. Usually, a small amount of Mousse is enough to keep your curtain bangs fixed for a long time.
4. Use the right brush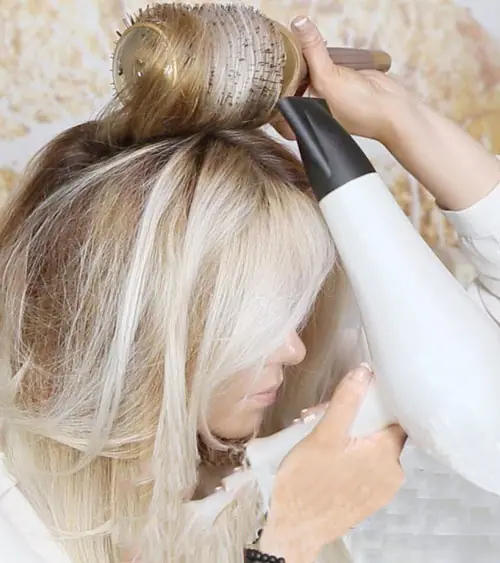 You should make sure that the curtain bangs are evenly distributed, which can reduce your bangs and avoid separation later. You can use a big round brush, and the combination of a round brush and a hair dryer can make your bangs more evenly distributed and more closely connected. When you brush and dry your hair, make sure it is wet and easy to shape.
5. Use dry shampoo
You can use dry shampoo, which is easy to carry, and can help you remove and clean the excessive grease and dust in your bangs at any time. You should make sure that your hair is dry when you are using dry shampoo.
You should know that wet hair will reduce the effectiveness of dry cleaning, which will not only greatly reduce the effect, but also lead to hair follicle blockage or scalp allergy.  
6. Protection in terrible weather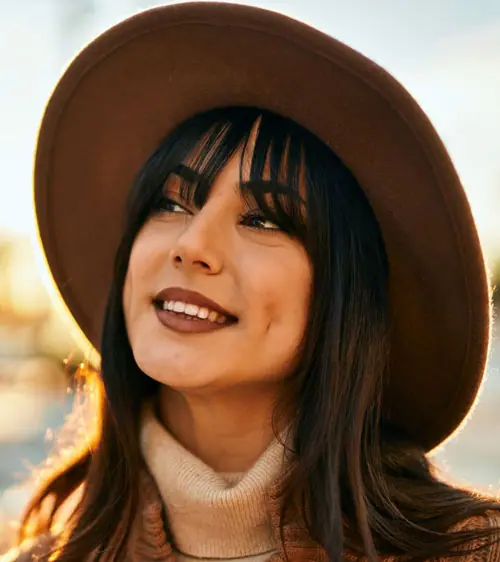 Bad weather, such as hot, rainy and windy, will have some bad effects on your curtain bangs. You can protect your curtain bangs by wearing a hat or headscarf.
Tips to notice when your operations on avoiding bangs separating
When you use a hair dryer to dry the curtain bangs, you can use a low-grade hair dryer, which can better avoid thermal damage.
You should avoid using gel, mousse or oil on your curtain bangs at the same time, which will make your bangs stick together, become uneven and unsightly, and make your curtain bangs easier to separate. Because these are more likely to produce sticky hair.
If you use anti-curl essence to protect your curtain bangs, you should avoid using it too much, because the essence has a lot of oily components, which will easily lead to the separation of curtain bangs.
Final thoughts
Hope you can know the ways to prevent the separating of curtain bangs after you read this blog. Good bang styles can make you charming and attractive. Have you heard the human hair wigs with bangs? You can get the different styles of bangs style naturally and stylishly, including the curtain bangs.
Now Recool Hair are doing promotions that many styles of human hair wigs in hot sales. You can use coupon codes to buy the high-quality human hair wigs of big discounts. All the wigs are made of human virgin 100% hair. Pls not miss the human hair wigs with bangs in Recool Hair. You can come to visit the website of Recool Hair to see more information about the human hair wigs. You will love them Any questions you have, you can contact the customer services freely.
FAQs about the human hair wigs with bangs in Recool Hair
1. Do the human hair wigs with bangs have the lace?
No. There is no lace on the human hair wigs with bangs. You don't have to design your hairline. And the prices of non-lace wigs will be cheaper than the lace wigs under the same specifications.
2. What is the cheapest human hair wig with bang?
It is $49.9 for A Short Fluffy Curly Human Hair Glueless Wig with Bang, which is in super sale. You cannot miss it. High quality, Low price.
Related Articles
How To Make A Wig With Bangs Look Natural