Spring has finally arrived after a long winter. We're here by you side if you haven't yet experienced that strange impulse to start the season off right, whether it be by online shopping for a new outfit or changing up your hairdo with one of the hottest hair styles of 2023.
Recently, Recool Hair gave a ton of hairstyle suggestions that look fantastic on all hair types and come in a variety of lengths, so we've put together a list of the looks that are soon to be popular.
The most popular hairstyles this season will satisfy all of your styling needs, whether you're trying to upgrade your go-to high ponytail or are channeling your inner early 2000s nostalgia with an updo including two face-framing tendrils.
The 6 top hairdo trends for spring 2023 are listed below, along with crucial pointers on how to create each appearance.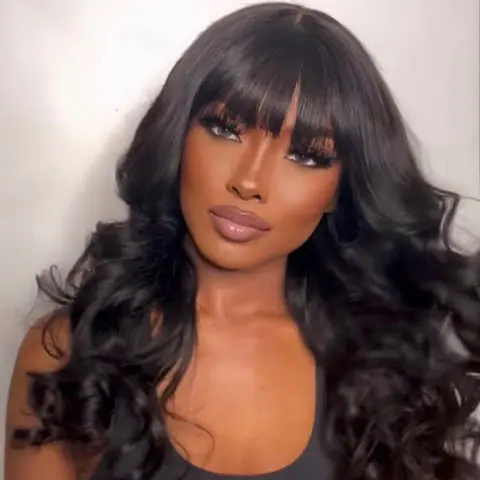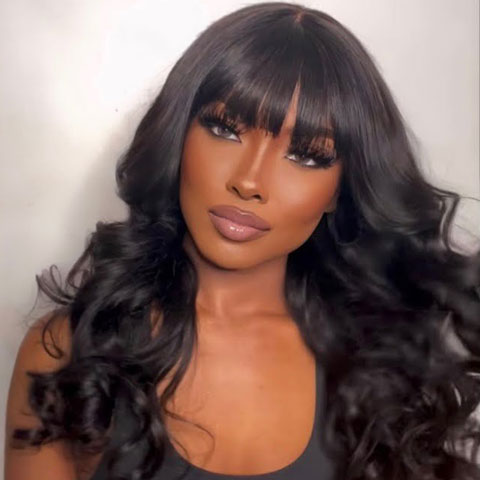 If you're unsure of whether bangs are suited for you or you want to have a try the bang style, but you never try a bang before, because every time you think about change a hairstyle will terrify you, well switching up your appearance is simple by donning a wig with bangs. There are more than hundred different types of human hair wigs with bangs that offer a carefree appearance, and even the simplest forms, such ponytails, may seem quite fashionable, and the most important of all if you do not like it, you can just throw it always.
A bangs wig's ability to conceal the hairline is one of its most significant advantages. It may be challenging for novice wig wearers to fit in with the hairline. Without the use of any lace front, the wig's bangs conceal the hairline and give it a more natural appearance.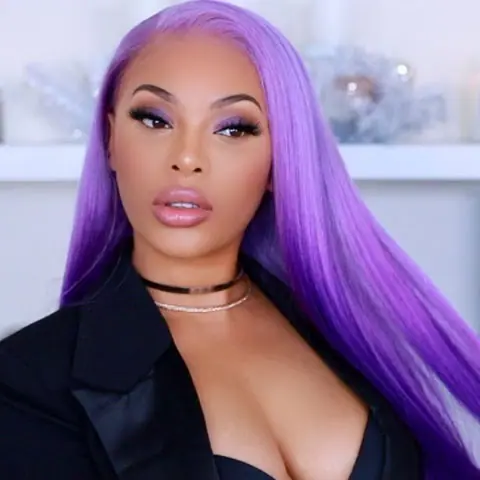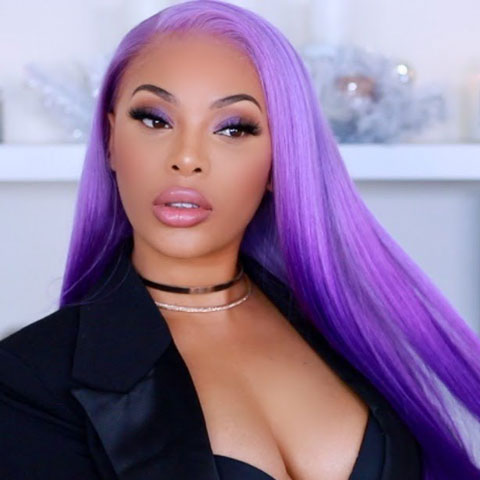 Wigs that have been colored typically cost less than professional coloring procedures and don't harm hair. Furthermore, the color won't fade or have any other unfavorable effects, so it will be precisely what you desire. And you can always take the wig off to be who you really are. You may dress in your favorite hue every day, and bright wigs can inspire others to be brave and determined. Your entire confidence will increase. FYI, spring is the best time to add color, but avoid using too many dark hues.
3. High ponytail.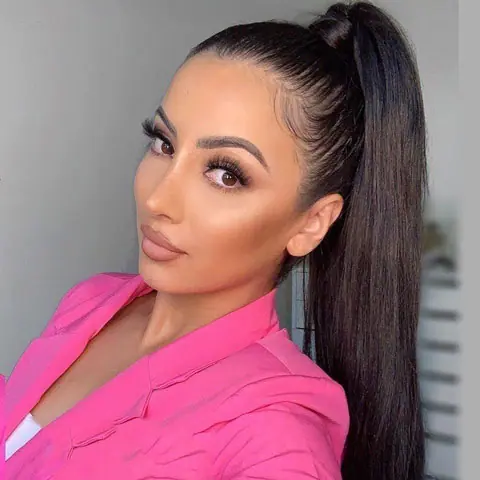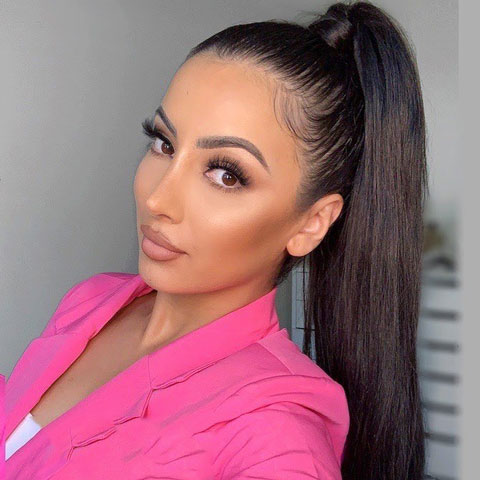 Ponytails are highly advised for women with fine or low-volume hair. Also, wear this particular style to show off your beautiful jawline, cheekbones, or heart-shaped face.
If you want to actually provide the idea of volume level, you can tease or cousin the top hair.
If you don't have the length and volume of the model's hair, the quickest and easiest option to get this style is using ponytail hair extensions or a long hair wig. Our wigs and hair extensions are crafted from luxurious, silky-soft Remy hair. From root to tip, these ponytail hair extensions are exceptionally thick. It may be safely colored, toned, and styled in the same ways as your real hair. You may just clip it in and instantly have the hair of your dreams. To acquire it, click here.
4. Top knot hairstyle.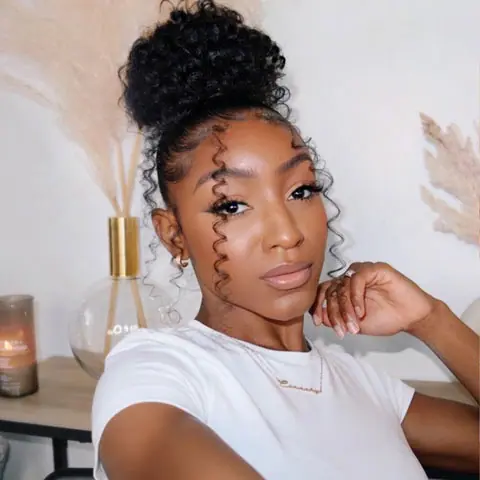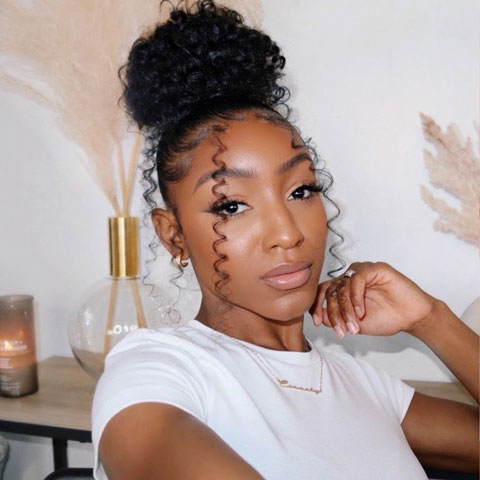 You need to attempt this particular top knot. Sometimes people refer to it as the "let's get things done" updo.
This is the perfect outfit to wear if you anticipate dealing with pushy clients or a challenging day. One of the quick hairstyles for long hair, might also look great on folks with medium hair or curls.
Always have a ton of bobby pins on hand when doing this style!
Optional hair accessories.
Using accessories enhances a woman's appearance while also allowing them to express their individual sense of style and individuality. Apply the suggestions below right now to enhance your look!
5. Headband.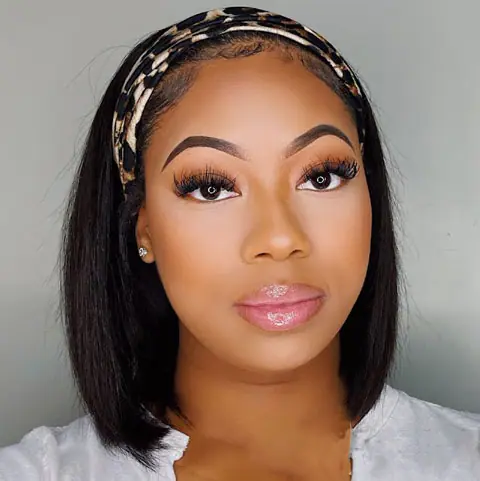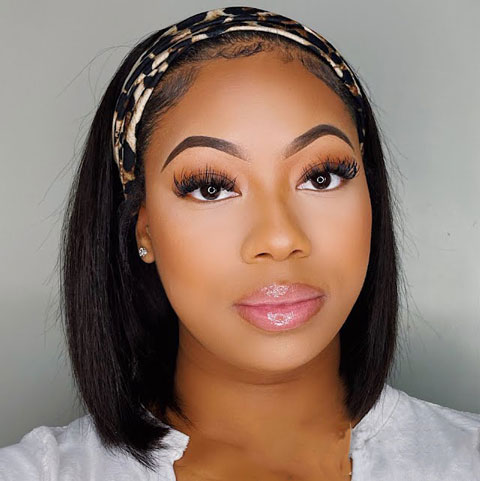 If you have short wigs that exude power and personality but would like to look more delicate and feminine when attending a party or going out with friends, a headband will undoubtedly help you. It's important that it matches the color of your hair and clothing.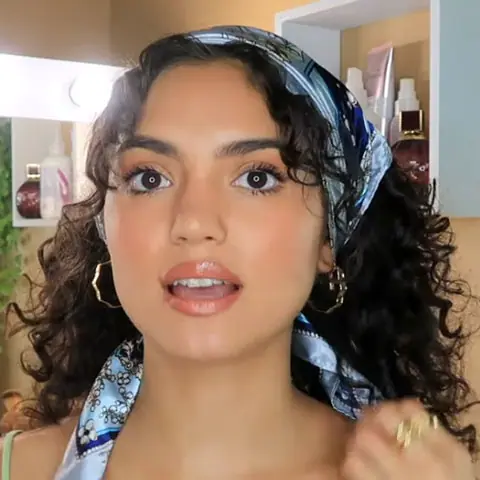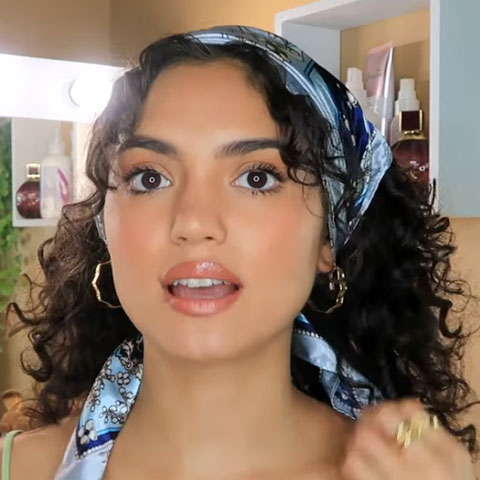 Turban scarves are always regarded as a great accessory by fashionistas. Particularly for ladies who wear short curly lace front wigs, the artful blending of colors and textures with your wig and outfit will make your uniqueness appear much more remarkable.
You must take good care your wig no matter what season right now.
In the spring, when the air is a little dryer, static electricity will be present and might cause the hair to seem frizzy. As well, hair care is required.
I. Be sure to store the hair in a tidy, dust-free area. Please handle the wig as you would our own hair when folks wear it on the trip. People should put their hair carefully when pulling it off. A wig stands or bags can be used to store them. Never casually mess up your hair.
II. When combing your hair every day, spritz some moisturizing lotion on it to keep it hydrated.
III. Regularly shampoo your hair. If a person uses a wig often, they should wash and condition their hair twice a week. People should provide the hairs the nutrients they need because they lack it after being clipped from the donors' natural scalp. People can use hair oils like coconut oil, jojoba oil, and argon oil to help their hair seem sleeker and healthier.
IV. Avoid repeatedly styling or heating human hair wigs. While often treating hair will have an influence on the hair, human hair may still be groomed. Before styling wigs or using a flat iron, people should use a heat protectant. When utilizing heat, don't raise the temperature too much. Below 350F degrees is strongly advised.
Summary up.
Would you be interested in attempting these easy spring hairstyles? Exercise before leaving for work, get one of these simple haircuts, and then go to work.
Do some work out before bed FYI. Even though a novice may need longer, these office-appropriate haircuts normally take less than 10 minutes.
Make sure you work out before wearing it to ensure success! Please work it, ladies!
Which one of these straightforward looks is your favorite for the spring? Following that, please let us know in the section below.