The autumn of 2022 has arrived, and the popular hair color also needs to be updated. Are you looking for a new fall color of hair wigs in 2022 Fall Today's blog will introduce some great autumn hair colors and some color wig recommendations.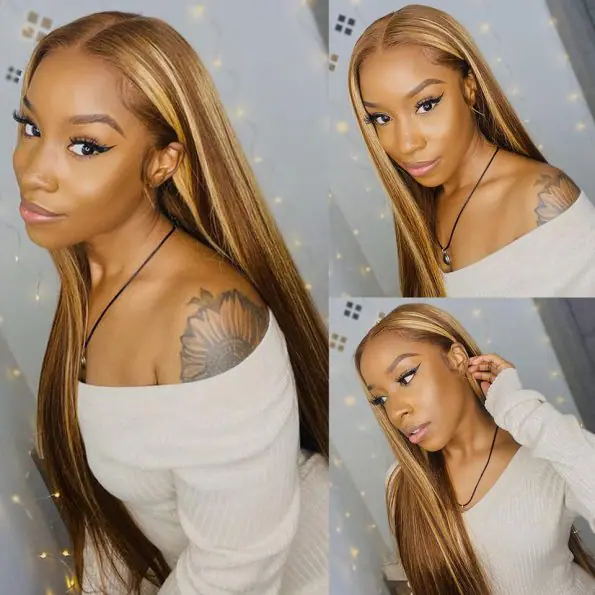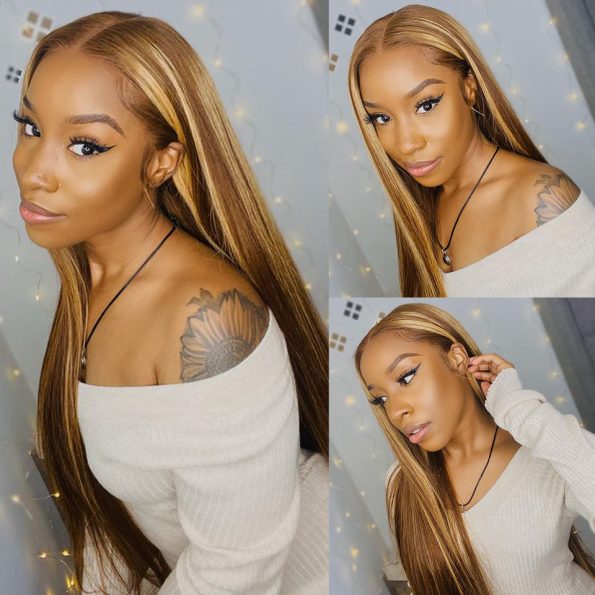 The exciting fall hair colors in 2022
1. Chestnut hair color
This rich and soft brown will be the first choice in the cool autumn season. You can get a shiny neutral brown that can keep shiny.
2. Cozy Blonde hair color
This color is to add more depth and natural tone to blonde hair, thus giving up the urge to increase comfort, and has a deep and dull blonde luster. It gives you a warmer visual experience. This warm, low-maintenance blonde worker has spent a summer in the sun, and after jumping in and out of the chlorination pool, it will provide a welcome rest for your hair.
3. Copper hair color
The most suitable color for curly hair in autumn is copper. A bright and bold copper color is great. Red bronze hues are blended to create copper hair. Currently, copper is among the most popular red hair colors for women. Your overall appearance is natural and sexy, warm and eye-catching.
4. Reddish brown
If you think the copper color is a little too bright and bright, you can consider the warm reddish-brown color, which is more stable. Warm brown is the perfect transition into the new season and a softer version of copper hair.
5. Rose-colored hair in autumn
This color is between pink and red, and even looks a bit like raspberry. The color is warm and slightly bright. At the same time, you can look more optimistic, playful and sexy.
6. Black and brown
If you want to change your dark hair in autumn, dark brown hair is one of your best choices, giving you a luxurious, elegant and heavy hair look.
7. Honey blonde hair is suitable for autumn
This is a kind of sweet blonde hair. It can arouse all the warm autumn colors without becoming too bright. This warm-toned hair color matches autumn perfectly.
8. 4/27 Honey Blonde hair color
It is a highlight color that mixed the #4 brown color and #27 blonde color. It is warm and bright to give you the eye-catching outlook.
9. Burgundy hair color
Burgundy wine is a strong and dramatic color with a mysterious background. Burgundy color is described as dark purple and purple, just like dark red wine.
10. Ombre T1B/27 color
The color of this wig is dyed by 1b color, and the root of the wig is a section of hair with the color of 1b black, and the rest of the hair is #27 color to the end of the hair There are excessive colors from 1b color to #27 color, which are natural but not abrupt.
11. Ombre 4/27 color
This is a dark color combination hair color, suitable for warm skin color and season. This golden root color will turn into light auburn, giving you a sense of stability, peace of mind and warmth.
Some popular color wigs in our hair shop
All wigs in our hair shop are 100% human virgin hair in 10A grade quality. And they are pre-plucked with Natural Hairline with 4 combs and an adjustable strap inside. And You can dye and bleach the hair again. But we advise that you shall do that by the help of professional people.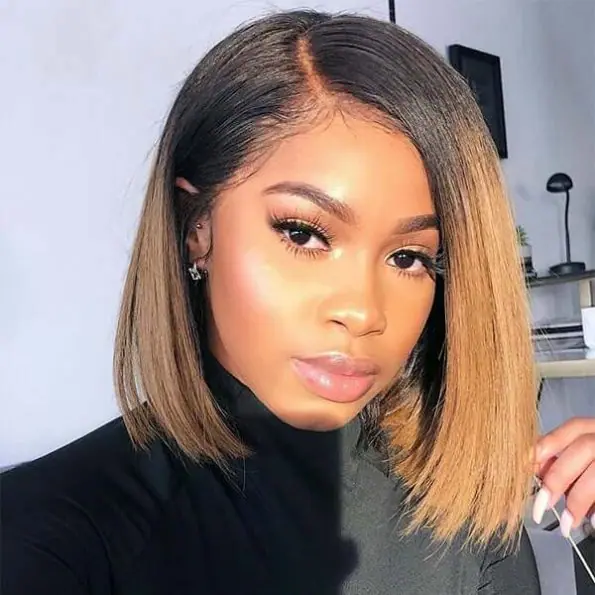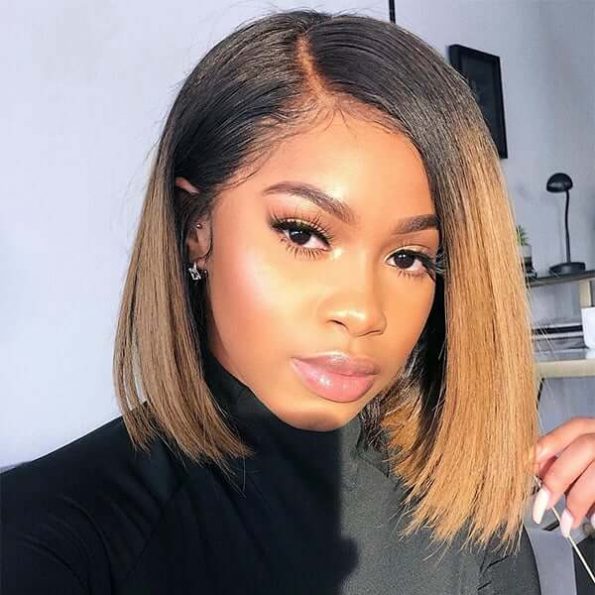 The hair color is Ombre 1b/27. The part of hair root is natural black and other parts are #27 light blonde color. And it is a bob style wig which can be install without glue. The hair density is 150% and the hair length is 10-12inch. You can get the 4×4 lace area or 13×4 lace area for your choices.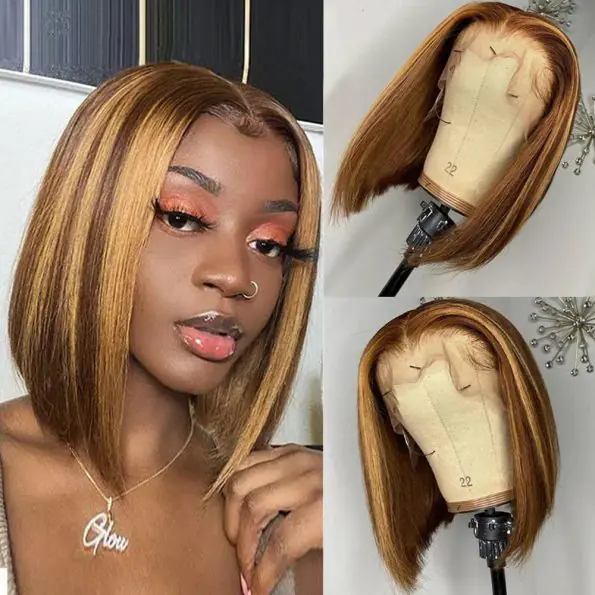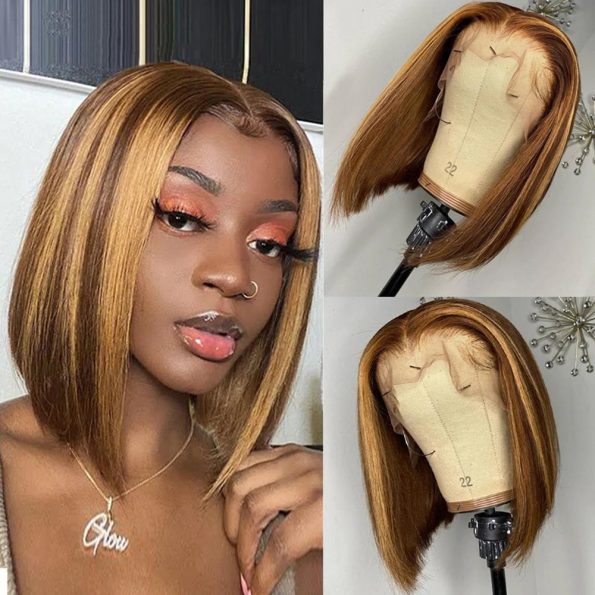 The hair color is Ombre 4/27. It is a hair color mixed the 4# brown and #27 blonde color. It is 150% density and has 10-14inch wig length. The lace areas are 13x4x1 T-part lace or 13×4 lace area. The lace is made by HD Swiss lace, by which you can get the most natural hairline.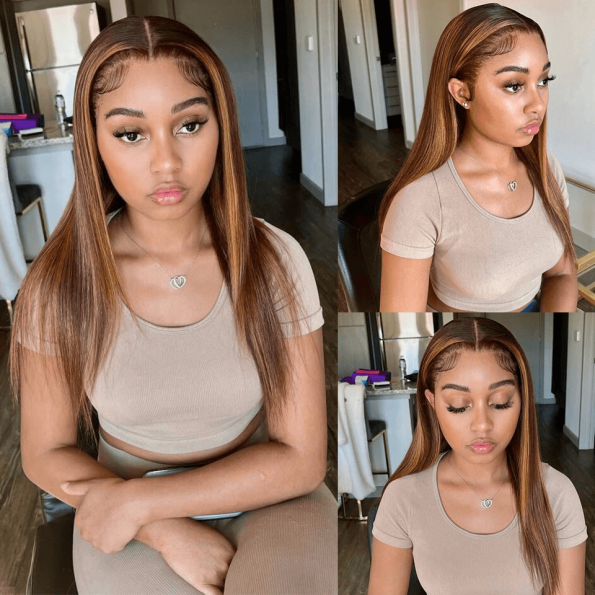 The hair color is 4/27 highlight color. You can get the elegant and fashionable hair color in the fall. The lace you can choose is 5×5/13×4. And the hair density is 150%/180%, which can give you a full and natural outlook and the hair length for your choosing is 16-28inch.