Balayage highlight hair is a popular hair color style. It has ingenious hair dyeing skills and natural and smooth highlight effect. This style is very charming and increases the charm of women. Many female customers like this color of wig. This color has also been applied to wigs. Balayage Highlight Wigs can easily change your hair style and improve your appearance without dyeing your natural hair.
What is balayage highlight hair?
Highlighting is a way of dyeing, you can use any color to dye part of the hair, by alternating light and shade to create the overall appearance. This staining highlights the hair color in the highlights to make the hair look fuller and more lustrous.
Balayage highlight hair style originated in France in the 1970s. Balayage highlight hair can make your hair look like covered with sunshine, especially in spring, very nice and warm, with elegant and unique comfortable aesthetic feeling, which is a kind of visual enjoyment.
Why are balayage highlight wigs popular?
1. Protect your natural hair
When you dye your natural hair with balayage highlight, it will damage your hair health to some extent. Moreover, the dyeing operation is not simple and requires certain skills, so if you have no skilled experience, you will easily hurt your hair. If you dye your hair yourself, you must do it under the guidance of a professional.
You can wear balayage highlight to get the hair appearance you need, which is also to protect your natural hair and avoid or reduce the damage caused by dyeing and perming.
2. Enrich hair color
Balayage highlight wigs can give you richer hair tones and make your hair look full of vitality.
3. Increase hair latitude
Balayage highlight wigs can increase the volume, depth, latitude and texture of your hair appearance visually by changing the hair color.
4. Show your personality
Balayage highlight wigs has different color combinations. You can use this dyed hair to show your personality and make you fashionable and confident.
5. Younger and more energetic
Balayage high-gloss wig contains two or more colors, and the combination of these colors injects vitality into your style, making you look young, charming and eye-catching.
6. Long duration
Balayage highlight wigs does not need to dye all the hair, but only a part, which is less harmful to the wig. This wig can last longer and is easier to maintain.
How to maintain your balayage highlight wigs?
1. Human hair
You should buy and wear human hair balayage highlight wigs. Human hair is more durable than synthetic hair. Human hair has less hair problems and easy to maintain.
2. Color-friendly conditioner and shampoo
When you clean balayage highlights, you should choose color-friendly conditioner and shampoo. So that your balayage highlights won't fade. You should avoid using shampoo and conditioner containing sulfate.
3. Use essence
After cleaning and playing balayage highlight wigs, you can apply some essence to your wig, which can make your hair brighter and more beautiful.
4. Use natural air drying methods
When you dry your wig, you'd better use the natural air-drying method, which can better maintain your hair color and avoid using a hot hair dryer.
5. Comb skills
When you are combing your hair, you should take care to avoid combing your hair when it is wet. When you comb your hair, you'd better use a wide-toothed comb. When you are untwisting your hair, you can use essential oils to aid in the thorough removal of stubborn hair tangles. You should pay attention when combing your hair and not pull it hard.
6. Night protection
When you are sleeping, the best protection is to take off your wig and sleep. If not, you should wrap the wig in a silk hat and sleep on a silk pillow to reduce friction and avoid dryness, dullness and peeling.
7. Travel
When you travel in balayage highlight wigs, be careful not to go swimming in the sea or swimming pool unless you wear a swimming cap and clean your wig in time after landing. In ord to take good care of your wig when traveling, you can use a wig box or wig bag to store your wig.
8. Use soft water
When you clean your wig, you'd better use soft water instead of hard water. Soft water can better protect your wig hair. Hard water will accumulate some chemical compounds on your hair, just like tea stains, which will be harmful to your hair for a long time and will also hinder the effect of your shampoo and conditioner.
Nice balayage highlight human hair wigs in Recool Hair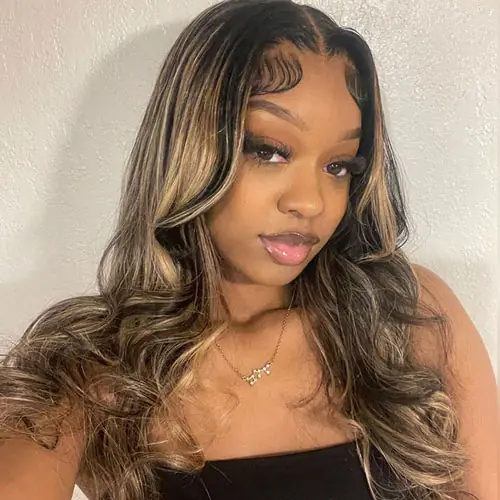 The hair texture is short barrel curls which is attractive hairstyle. And t it is the shoulder length. You will look fashionable and elegant under the balayage highlight hair color. The hair density is 180% which can make your shoulder length hair look full and dense.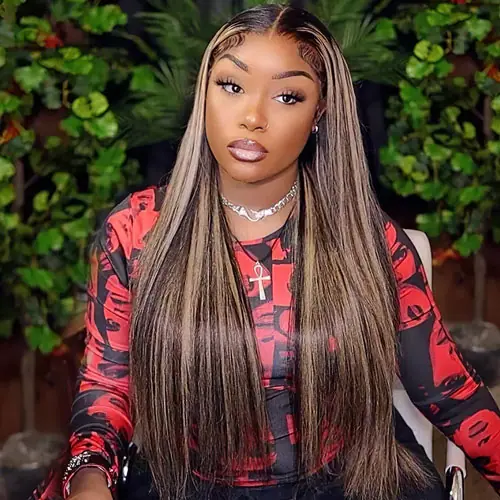 It is a straight hair balayage highlight wig which is made of HD lace. The HD lace can give you the most natural hairline. And you will look gorgeous by the straight balayage hair. You will lobe them.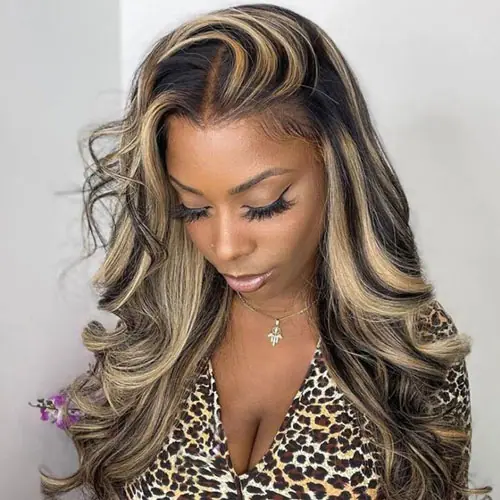 The body wave is so elegant that you must try. And the hair color is balayage highlight. It has the 13×4 lace area that you can do many hairstyles after you get the wig. It is made of human virgin hair that the hair look is natural and can last for long.
Final reminder
Recool Hair has more than 10 years of hair making experience. You can buy at Recool Hair with confidence. All wigs are 100% virgin human hair If you want a good balayage highlight wigs, you must not miss Recool Hair. You will get the best wig wearing experience and customer service here.
Welcome to check the wig information and purchase. For any doubt, you can contact our customer service at any time.