Another name for a lace wig with closure is a lace closure wig. Many American black ladies and fashionistas adore lace closure wigs because, like lace front wigs, they are excellent for producing gorgeous hairstyles.
You might be curious about the durability of a lace closure. The quality of the lace, the length of your hair, and your personal hygiene practices are just a few of the variables that will determine the response. Nonetheless, with the right maintenance, your hair replacement should last for many months or even years. The following are some crucial ideas to remember as you become more experienced in wig.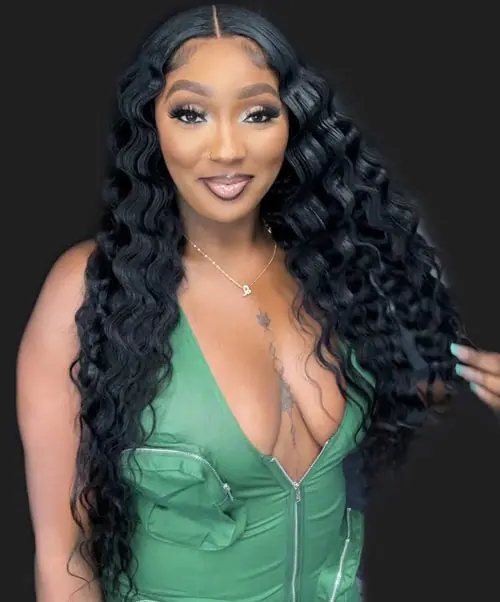 How do lace closure wigs work?
Closures are one of the many various kinds of hair extension parts and sorts. Closures provide your hair the best possible protection. These are a fantastic protective style since they totally cover your head!
Hair is intentionally left out of partial weaves, sew-ins, and even some kinds of wigs in order to mix with the weave and hide imperfections. These hairstyles cover all of your hair while still enabling your weave to seem to be growing out of your scalp, therefore they are not necessarily as well protected as closures.
Your natural hair is protected by closures, a full-coverage hair accessory. Your sew-in or wig may include them. It connects to a lace foundation, unlike tracks, giving it the appearance of a scalp.
A piece of lace fabric with several single hair strands connected forms the base, which is meant to resemble a scalp. They come in a variety of sizes, but are often cut into square or rectangular pieces that are around four by four inches.
If you want a weave that covers you head completely, they are perfect for you.
Lace closure wigs come in a variety of styles.
While they are formed mostly of two components, they are available in a wide variety of lengths, colors, hairdos, and textures to provide you limitless styling options for your hair.
I. Lace closure wigs made of human hair.
They seem natural because, as you might have guessed, they are created from genuine human hair. Yet depending on your hair's kind, length, and color, you might end up paying hundreds or even thousands of dollars for them. This kind eliminates the worry to avoid being close to a heat source while allowing you to apply color to your wigs to add style.
II. Lace closure wigs made of artificial hair.
Artificial hair aka synthetic fiber. They are less expensive because they are made of synthetic fiber, but you won't have the ideal natural appearance. The wig won't feel soft and you won't be able to shape it. These could shed more quickly than you anticipate, and unlike lace closure wigs with genuine hair, there won't be a lifetime warranty. There are even more drawbacks. Normal hair colours won't ever blend with synthetic fibre, and heat sources like hot rollers, hairdryers, curling irons, or flat irons need to be avoided.
How long is the service life of a lace closure human hair wig normally?
Now for the question that has maybe been on your mind for a while. You can be sure that your lace closure wig or sew-in wig will last longer than the frontal variety if you opt to wear one of those styles. To make the most of your wig and have it work for you, you will need to take some care of it. Because they don't require as much glueing or DIY as lace front wigs that may last for two to three weeks do, lace closures actually perform better in hotter weather. After that time, the glue will dry out and the edges will begin to slowly peel away.
What about other main factor effect lace closure wig's service life? This will rely on the three things listed below.
I. Different hair type.
Burgundy straight or water wave lace closure wigs are made using steam heat and chemical processes. Although the producers make an effort to minimize any potential side effects of this kind of processing, the quality of the hair is nonetheless negatively impacted by these wigs. Because of this, closures with different hairdos are less robust than those made of real human hair. The good news is that if you maintain them properly, they will continue to serve you for a very long time.
II. Different lace area.
The durability of the closure will be significantly impacted by the lace type. Typically, there are two types: French and Swiss. The Swiss lace is more translucent and fragile whereas the French lace is available in a variety of hues. We may conclude from our experience that French lace holds up better than Swiss lace since the former is more durable.
III. Different hair texture.
Another crucial factor is the kind of hair utilized for the closure. Do not assume that a synthetic wig will last longer than one made of real hair, such as Remy's. To your knowledge, the reason why non-Remy hair are so delicate is because they undergo chemical treatments to straighten them. Because of this, the cuticles are frequently damaged beyond repair. A non-Remy hair lace closure wig is expected to last no more than six months.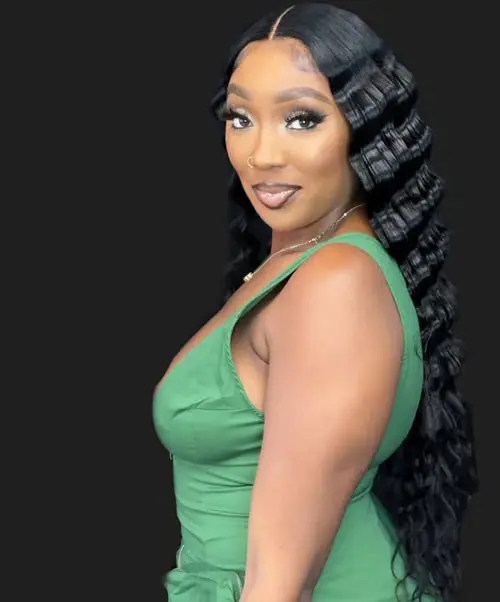 How can I properly care for my lace closure wig to extend its service life?
Despite the fact that many individuals now wear wigs, few people are aware of the proper wig washing techniques.
To prevent knotting and lessen falling out, brush your hair lightly from the tip before shampooing. Working from the end to the root is possible after there are no more knots.
During cleaning process:
I. Use virgin hair conditioner that has been diluted to cover the entire length after soaking the hair. Instead you may do the same thing by rubbing on some hydrating and protective oils. Using a shampoo that maintains the color of your colored hair is a good idea.
II. For 15 to 20 minutes, we maintain it nutrient-rich, just as we do with our hair.
III. It's time to carefully rinse off the foam that was applied to our hair.
IV. Using a clean towel, squeeze the water out. Not to be touched! The hair will tangle or fall out if it is not done this way.
When you're done cleaning, dry your hair in a cool, well-ventilated area. Stay away from the sun at all costs. Maybe your final step's actions were ineffective. It will dry out and make your hair brittle. You can use a dryer if you need to wear a wig right away. A low temperature setting on the dryer should be used.
A few advice about clean your lace closure wig:
I. Washing your wig every two to three months is advised if you often use one.
II. Use warm water whenever possible.
III. The human hair wig, particularly for those high-quality wigs, do not need wash them too often.
What other elements might cause wig hair damage even destroy hair?
Poor quality wigs.
Between high-quality wigs and low-quality wigs, there is a significant difference. No matter how well you care for a wig of poor quality, it will still be possible for it to come off and lose its shine. Consequently, the care described above depends on the high caliber of the wig you select.
Unprofessional hair coloring and bleaching.
Your hair and lace may become damaged by too many toxic chemicals. For instance, your lace cap is more prone to have your hair come off. Most critically, the harm is essentially irreparable. Because our bodies' nutrients may be absorbed by our hair, we can nurture damaged hair over time until it shines once more. Yet, wigs can't! No matter what kind of wig. We must thus care after our wigs from the start. You should seek the assistance of experts if you truly want to bleach or color.
Long periods of time are spent with the hair in the sun.
As we previously discussed, it's not a good idea to dry your hair in the sun after washing it. For the same reason, we should avoid overexposing our hair to the sun when wearing wigs. UV radiation from the sun may cause skin damage and even skin illnesses, even for wig are the same. In the same way, hair will suffer significant damage during the long time expose under the sunlight if not protected. Wearing a cap or using an umbrella are options if you can't stop it.
Due to the possibility of unidentified chemicals making hair dry and stiff, exposure to unwholesome water, such as sea water and rain, might harm hair.
Hair may be harmed by any of these reasons. We may actively avoid this circumstance if we are aware that we are capable of harm.
In summary.
The design and maintenance of a wig determine its longevity. A synthetic hair closure wig is most likely only going to last six weeks. A human hair lace closure wig may endure for four months to more than a year.
The longevity of a wig depends on how well it is cared for. Avoid styling your wig with combs and heat tools every day since this is one technique to take care of it. The hair will get less damaged and have longer service life if it is handled less frequently.
Related Articles
Now Is The Time For You To Know The Truth About How Long Do Lace Wigs Last
Do Human Hair Wigs Damage Your Natural Hair