Christmas is coming in 2022. You will have many Christmas parties or parties to attend. You must need a new and fashionable look, don't you? Wigs are the best helper for creating fashionable and beautiful shapes. Many women began to look for Christmas wigs suitable for Christmas and their own. You must try headband wigs. You can use Christmas pattern hair bands to help you decorate your hair. And hair wigs are fashionable and inexpensive, so you should try them. If you are deeply interested in wearing wigs and need some recommendations, you will like this blog. Keep reading and you will get all the information you need.
What is a headband wig?
A headband wig is one kind of artificial wig. This is a lace-free wig. You can install this wig without glue. You can fix and decorate your wig with a headband, an adjustment belt behind the hair cap and a hairpin. You can cover your hairline with a wig or create a natural hairline.
Why choose headband wigs?
1. Natural hairline
You can freely choose to expose or cover your hairline, and you can constantly adjust the position of the hairband to get the truest and most natural feeling.
2. Fashion appearance
You can use different styles of headband to get different hair looks and temperament. Wearing a wig is fashionable and youthful.
3. Be fit for sports
You can wear a headband wig to exercise. The headband can fix your loose hair well and make your exercise smoother.
4. High comfort
The headband has no lace, the hair cap material is very soft and breathable, and your natural hair can breathe freely and grow better. The whole hair is light and comfortable, and you can wear it for a long time without being dull.
5. Various styles
There are many styles of hairbands, different hairstyles, colors, etc. You can create many different styles and shapes with different hairbands.
6. Save budgets
The headband is lace-free, which also reduces the production cost of the wig, and you can save a lot of budgets. Compared with other lace wigs of the same specification, headband wigs are more cost-effective.
7. No glue for using
You can install headband wigs without glue. The whole process is easy to learn, and the installation is very simple. You can save a lot of installation time and energy. This wig can better protect your hair from glue damage, and it is very suitable for women who are allergic to glue.
8. Simple maintenance
Headband wigs are low-maintenance wigs, so you don't have to deal with the glue residue of lace, which can save a lot of maintenance time and expenses.
9. Suitable for beginners
This wig is very suitable for beginners. It is easy to install and maintain. And it's also a wig that is very suitable for working or lazy women. You can install and take it off in a very short time, and it's convenient to maintain.
10. Suitable for a variety of occasions
Headband wigs is one of the best wig choices whether it is worn daily or participated in various activities.
Best Headband wigs in 2022 in our hair shop
You can wear headband wigs to various Christmas parties or family gatherings. Headband wigs are excellent wigs in terms of price, fashion, diversity and convenience. Here are some very popular headband wigs in our store in 2022. They are all 100% human virgin hair which can give you a very natural look.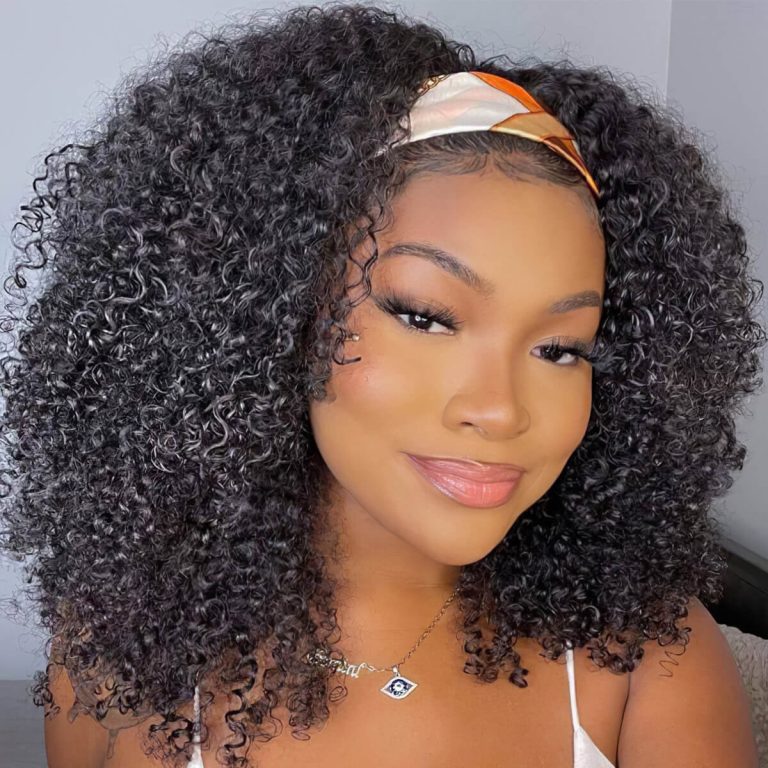 The hairstyle is kinky curly. The wig is bob wig. You can get the full short curly hair look. The hair length is 14inch and 16inch. And the hair density is 150%. You can get the wigs in super sales. For the 14inch, you can buy it for $59.9.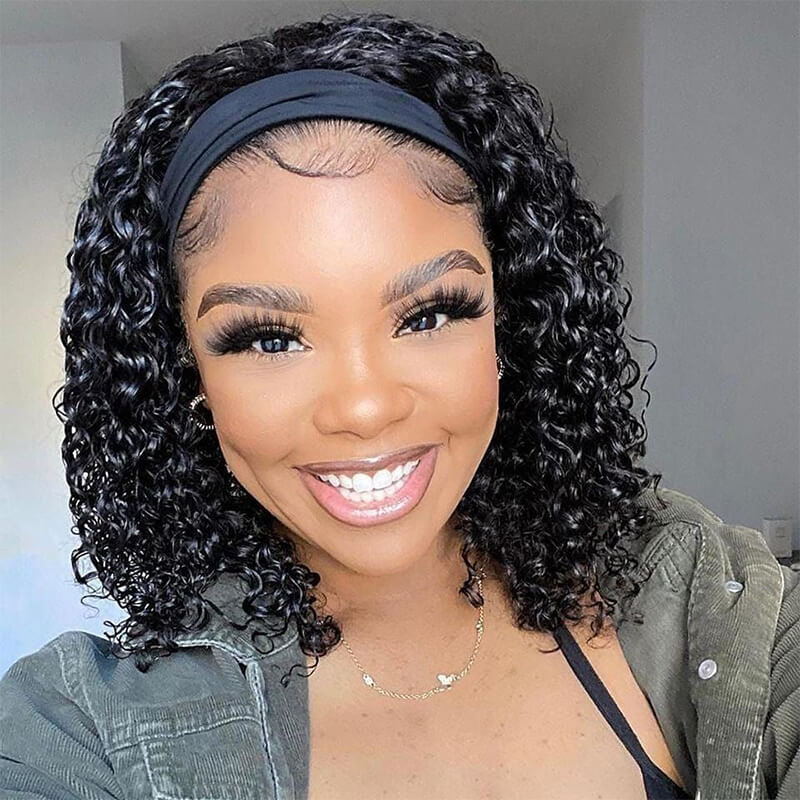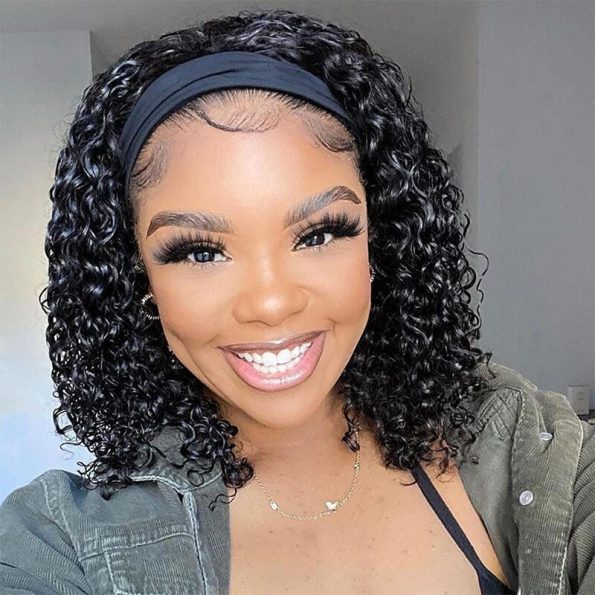 You can get the deep wave hairstyle which has loose curly "s" shape. You can be the elegant and attractive outlook. And the wigs are made 100% human hair. You can use it for long time and do styles again after you get the wigs. For the super sales, you can only use $49.9 to get the 12inch wig. The hair length is 12inch~16inch with 150% hair density.
It is the kinky curly wigs with the hair length from 14inch to 26inch. You can wear the kinky curly wigs naturally if you are black women. The 150% hair density can give you full hair.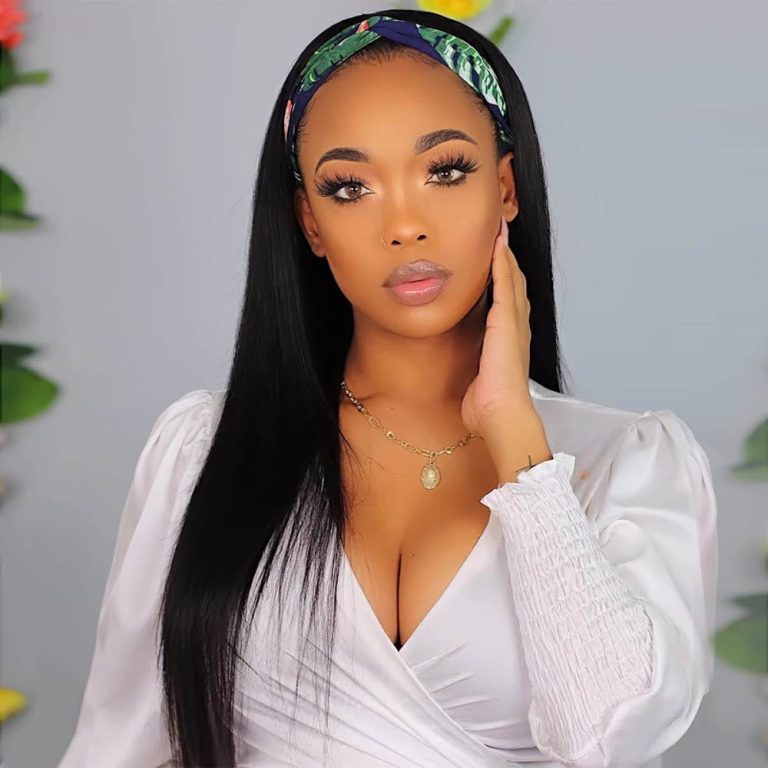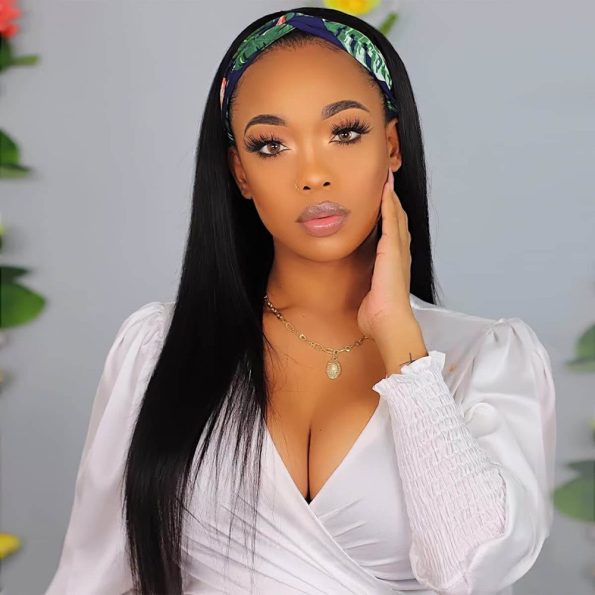 The straight hair is made of Brazilian hair texture, which you can redesign the wigs more. And the hair color is natural black. The straight hair is gorgeous and silky. There will be minimal hair issues for the Brazilian straight hair. The hair maintenance will be easy to do.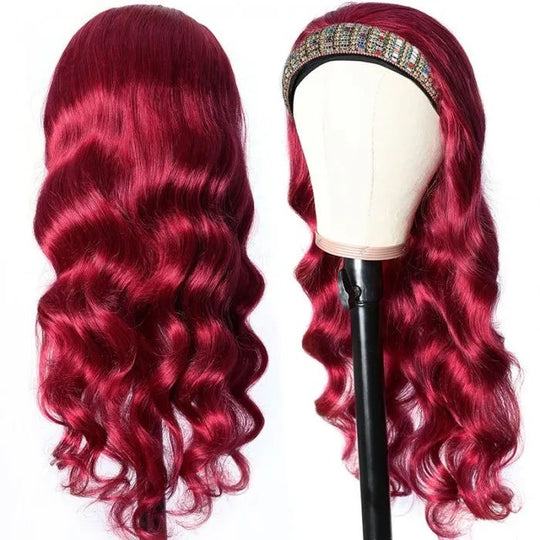 The hair color is body wave which are "s" shape like the beach wave. The hair color is 99j burgundy color which is warm and attractive in the winter. The color is suitable for the Christmas as well. You must have a try. The hair length is 14inch~26inch and the hair density is 150%.
Final reminder
Hope this blog can let you know the headband wigs better. And if you want to try the new headband wigs in various styles, you must try to buy them in our hair shop. Big discounts for Christmas are waiting for you. You can also try many other styles of human hair wigs in our wig shop. Welcome to check hair wigs' information and do orders here.