Top bun is a great bun, popular and fashionable. Many women are trying to do a top knot bun hairstyle, which makes your appearance unique and attractive. Are you interested in top bun? Do you want to try a bun. Today, in this blog, you will have a deeper understanding of top-knot bun, and 5 step by step methods for making different top-knot bun. Please read on, you won't be disappointed.
What is top knot bun?
The top knot is a simple and fashionable bun, which is located at the top of the head. Making a bun usually requires you to make a high ponytail first, and then design a top bun. Top-knot bun has various forms. You can try different styles of top-knot bun.
Benefits of top knot hairstyles
1. Easy modeling
The top bun styling is almost always easy to design, not difficult. You can create your top bun in a short time, which is easy and timesaving.
2. Fashion modeling
The top bun is undoubtedly eye-catching, and this bun has various fashion shapes. It can satisfy all kinds of fashion pursuits of almost all women.
3. Convenient work
A bun can help you curl your hair and keep it away from your face, which is more conducive to your work.
4. Suitable for sports
You can design your hair in a top bun during exercise, which will facilitate your exercise and keep your hair from disturbing you.
5. Multiple occasions
Whether it's a party, day hair or other activities, top-knot bun can do the job. You can choose a top-knot bun, which is a diverse and attractive bun style.
6. Reduce harm
When you go out in bad weather, you can put your hair in a bun, which will better protect your hair and reduce the damage caused by ultraviolet rays, strong winds and cold air.
5 methods to make top knot bun hairstyles
1. Top knot bun with a hair band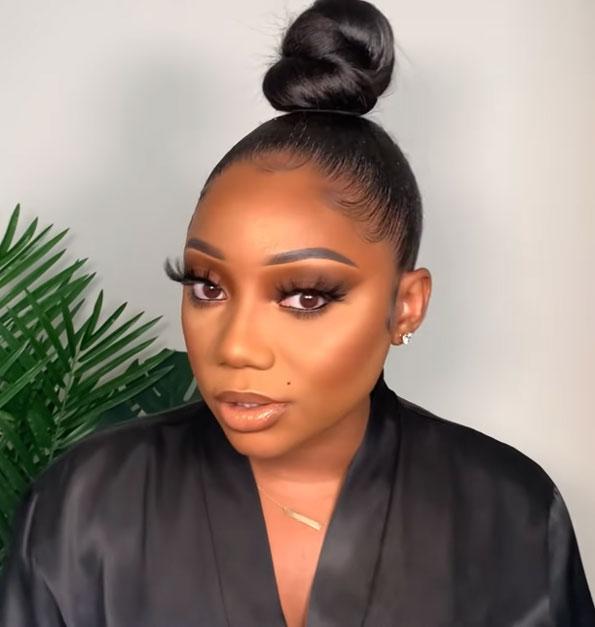 You can comb your hair to make sure that after removing the tangles, you should make your hair into a high ponytail first.
You need to fix your tall ponytail at the bottom of the ponytail with a hair band.
You can lift your ponytail, relax your hair and make it fluffy at the bottom.
You need to wrap your ponytail clockwise around the hair band, completely covering your hair band.
You can put the ends of your hair in the hair ring to fix it.
You can fix it again with a hairpin, or you can use hairspray to keep your hair longer.
2. Neat top knot bun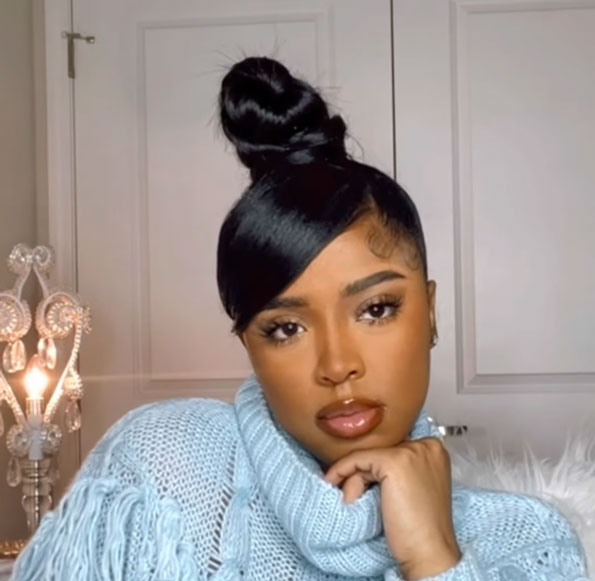 First, make a tall ponytail and fix it with a hairband.
You should divide your ponytail into two parts, and you can apply some Mu Si to both parts to make your hair smooth.
You need to knit your ponytail and twist the two parts of your ponytail together.
You can twist the twisted ponytail along the hairband at the bottom, and then fix the hair ends crown of your head.
You can fix the bun completely with a hairpin.
3. Half down top knot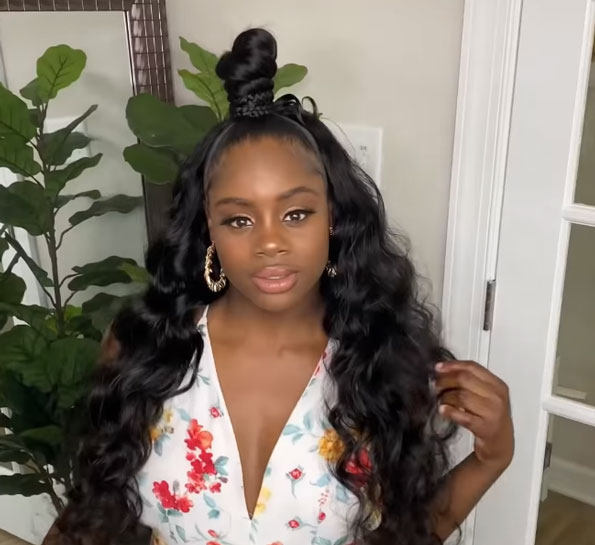 You should curl your hair at the top and fix it with your hands to make a high ponytail.
You can straighten out your ponytail and the rest of your hair by hand, then wind your ponytail by hand, and your hair ends can be fixed by a fixed hand.
Finally, you can fix your middle part bun with hairband. If you need a plump appearance, you can relax your bun with your hands, which will make it fuller.
4. Small knot bun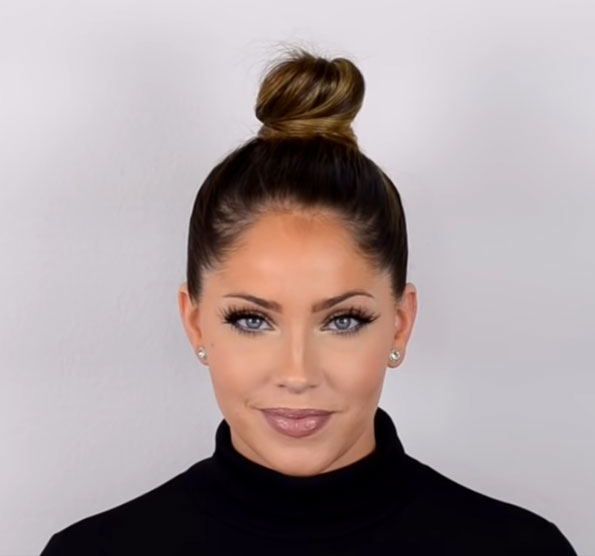 You can use hair that hasn't been washed for two days to make this look.
You should use a brush to gather all your hair first, and then tie it into a tall ponytail.
You can spray some hairspray on your hair to make it smoother.
You can tease the hair in a ponytail into three strands for knitting.
You can wrap the braided braid around the bottom of the ponytail and fix it with a hairpin.
5. Messy top knot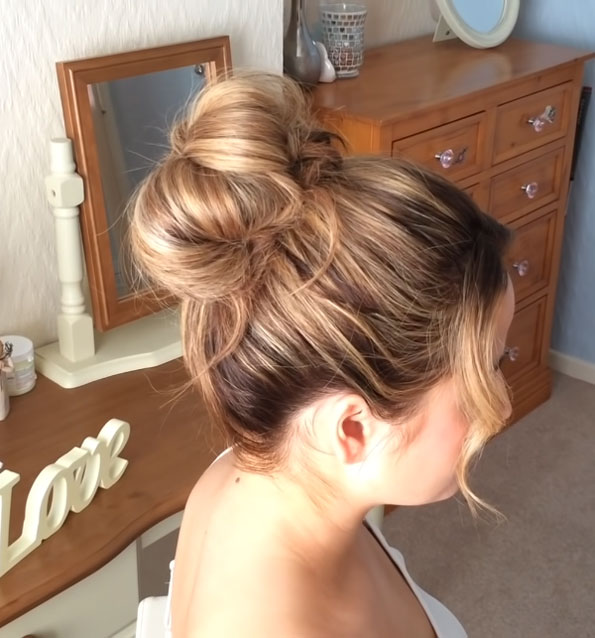 You can apply dry shampoo to your hair first to add texture to unwashed hair.
You should use a wide-toothed comb or finger to remove the tangles in your hair and make sure there are no knots.
You need all your hair tied in a high ponytail at the top of your head.
You need to put a hair band through your hair once, twist the band through half of your hair and fix it there.
You can relax your hair and get messy at your top.
You need to wrap the ends of your hair around the headband and then fix them with a bobby pins.
Reminder when you do top knot bun hairstyle
If you need to make a top bun, you usually need at least a medium hair length.
Generally speaking, the longer the hair, the bigger the bun, and the more bun shapes you can make.
If your hair is short hair, you can choose a long hair or use hair extension products to grow your hair.
When making top knot bun, you should be careful not to be too tight. Too tight will hurt the hair roots and lead to hair damage and hair loss.
If you need a sleek top knot, you can use Mu Si or essential oil to help you.
If you need a messy bun, you need to relax your ponytail at the end to increase the hair area.
You'd better choose a color that matches your hair color well, or it will look weird.
Final reminder
Hope this blog can make you know how to make top knot bun well. And if you need wigs enough to do top knot bun hairstyles, you can come to our wig store. And we sell the hair extensions about the hair bundles and weaves as well which can add your hair length and volume. They are all 100% virgin human hair. You will love them and use them to do the best Top knot bun hairstyles.