This blog will be of great help to you if you have a burgundy wig or are ready to purchase and install a burgundy wig. You will learn some excellent knowledge to match your burgundy wig, such as makeup knowledge and clothing matching knowledge.
You should know how to match the hair color with your makeup and clothes, which will give you the greatest charm and give full play to the effect of this wig. You will become the most attractive being. Please continue to read the blog, you will benefit a lot.
What is the burgundy color?
From Wikipedia, you can know that burgundy color is a dark red-purplish color. The color burgundy takes its name from the Burgundy wine in France. Burgundy is made of 50% red, 0% green, and 13% blue. The first recorded use of "burgundy" as a color name in English was in 1881.
This is a wig with the burgundy hair color. High quality burgundy color wigs are all made of 100% human virgin hair. The wigs can give you elegant and warm styles in the winter. And the human hair wigs can last longer than the synthetic hair.
Advantages of burgundy human hair wigs
1. Unique style
You can get the unique burgundy hair color, which is full of warmth and enthusiasm. It is a beautiful and gentle wig.
2. Fashionable appearance
You can get a very fashionable look. Burgundy hair wigs is eye-catching. It is a wig choice for many fashionable women, and many stars are also wearing it.
3. Style diversity
Burgundy hair wigs have many different hairstyles and wig types. You can choose body wave or deep wave or straight hair. You can freely choose your favorite style and quickly get your favorite look.
4. Easy to design
You can design your burgundy human hair wigs many times. It has high quality because it is human hair.
How to make up for burgundy wigs?
1. Eye shadow matching
If you like bold dressing and heavy makeup, you can use dark brown or black deep eye shadow to make smoke eye shadow, and with bare lips, you will have a sexy and charming appearance.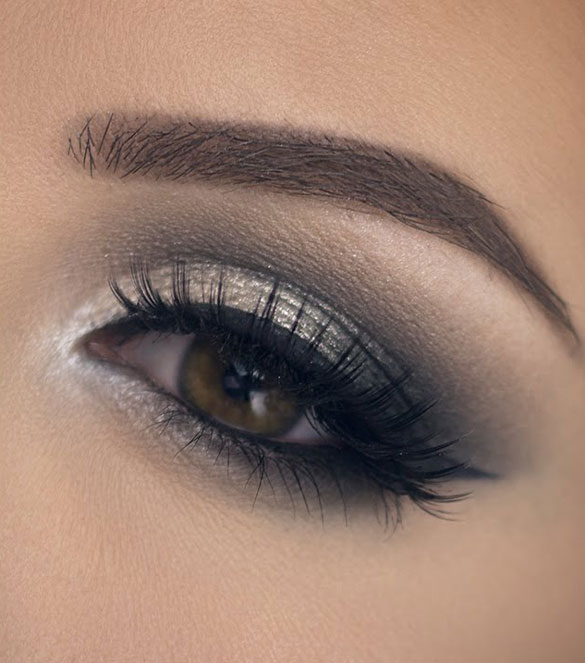 You can use light pink or nude eye shadow with thin eye black, which can make you look natural, and also make your burgundy hair more attractive.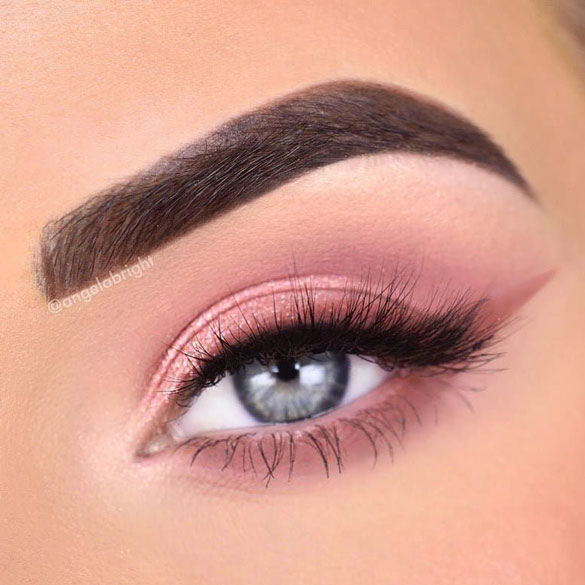 You can also choose neutral eye shadow to match with bulky hair, and the effect is also very good, such as navy blue and gray eye shadow.
2. Lipstick matching
If you are a bold girl, you can try to choose a dark lip color, such as the bright lipstick color-berry red.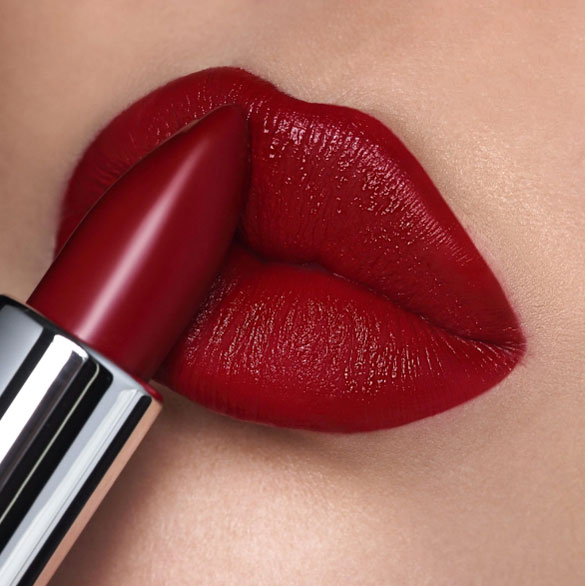 If you want a more natural and feminine look, you can choose lipstick with slightly lower brightness, which can be balanced with your fuchsia wig to be more natural, such as light or nude lipstick.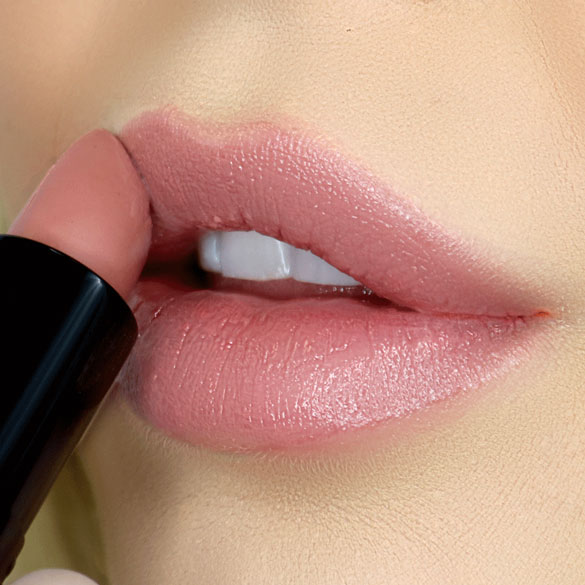 3. Color matching
Dark skin color can adapt to bolder and more energetic makeup. You can use bright foundation cream and berry lipstick, bold eyeliner, and fuchsia hair to look very enthusiastic and energetic, and very fashionable and eye-catching.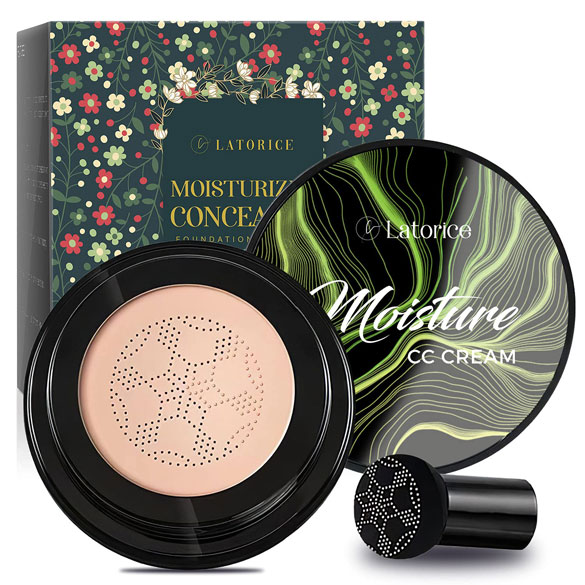 4. Facial modification
You can apply a little bronze blush on your cheeks, which will make your face glow lively and bright, and make it more vibrant.
5. Eyebrow modification
You carefully decorate your eyebrows to make your five tubes more harmonious and prominent, matching your fuchsia hair. Achieve the most beautiful appearance.
6. Clothes color selection
You can freely choose the color of your clothes according to your aesthetic taste and hobbies, and you can also consult and refer to the opinions of friends or family members. Usually, you can choose dark brown, beige, brown and other colors to match your burgundy hair wigs.
Where to buy the best quality burgundy human hair wigs?
Burgundy wigs are very good and popular wigs. Where can I get the best burgundy wigs? You can choose our wig shop. You can get many types of wigs, including burgundy wigs. They are 100% human hair wigs in 10A quality. Here are some hot-selling burgundy human hair wigs in our hair shop: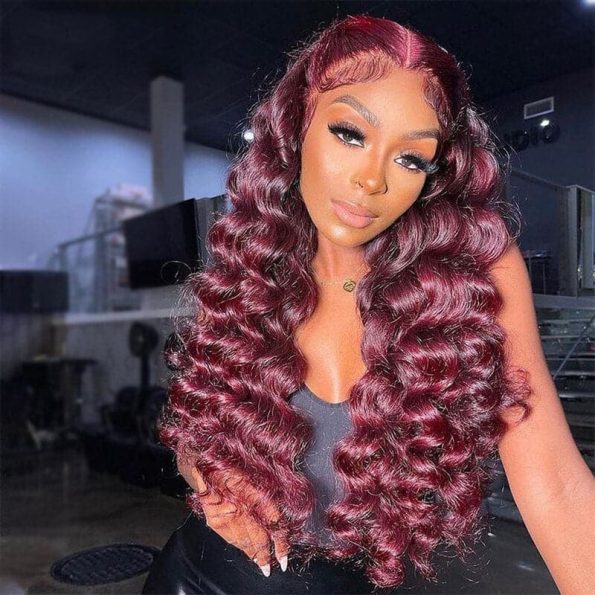 Lace type: HD lace
Lace area: 5×5/13×4
Hair length: 16inch-30inch
Hair texture: Loose deep
Hair density: 180%D
You can get the full hair look for the loose deep hairstyle. The hair has a bright and gorgeous look.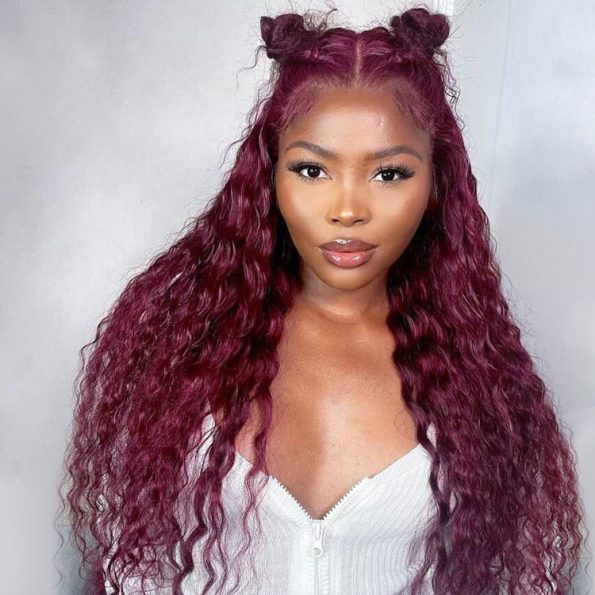 Lace type: HD lace
Lace area: 5×5/13×4
Hair length: 16inch-30inch
Hair texture: Water wave
Hair density: 180%D
The hairstyle is water wave that you can get the nice and natural curly hair patterns. The burgundy color makes the hairstyle more attractive.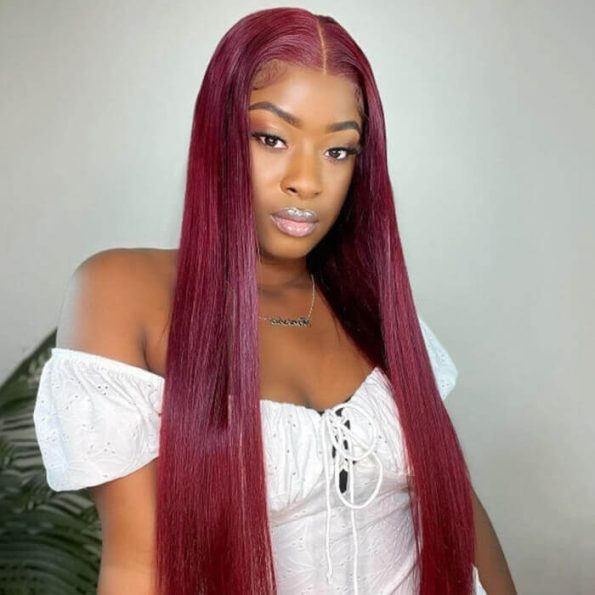 Lace type: HD lace
Lace area: 13×4
Hair length: 20inch-24inch
Hair texture: Straight/Body wave/Deep wave
Hair density: 180%D
If you buy this wig, you can get the free wig which is 14inch deep wave headband wig as a gift. It is in the promotion "Buy one, Free one".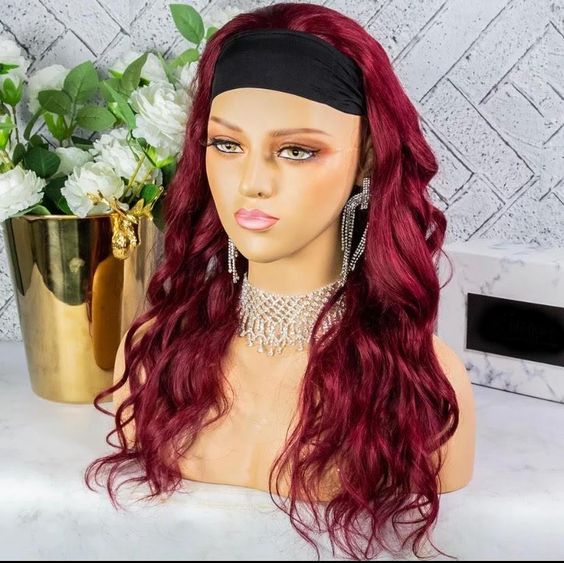 Hair length: 14inch-26inch
Hair texture: Body wave
Hair density: 150%D
It is a headband wig with 99J color body wave hair. The wig is glueless wig with non-lace. You can use one adjustable belt, one headband and three combs to do the firm fixation. The headband can decorate your hair look as well.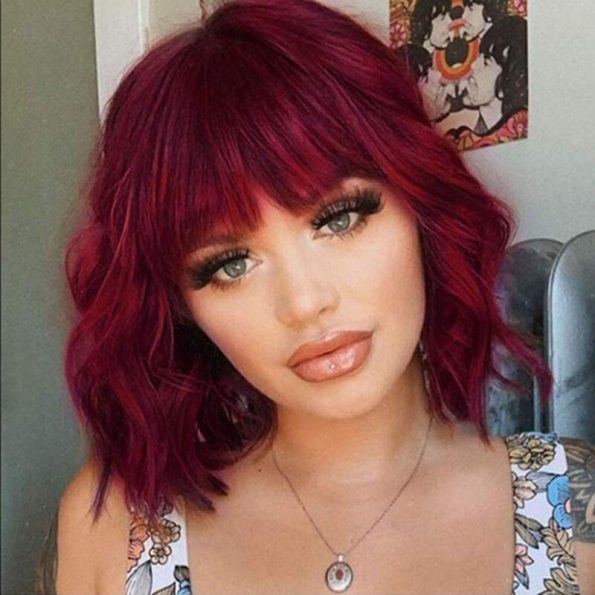 Hair length: 12inch
Hair texture: Loose deep
Hair density: 180%D
It is non-lace bob loose deep wig with bang. You can wear the wigs without glue. And the hairstyle is loose deep which is stylish.