Common black hair styles are curly, naturally curly and unique. As a result, some people wonder whether black people have natural straight hair. There are facts. Some black people are born with straight hair. Straight hair is not weird on black people's heads. Black people's natural hair has various shapes.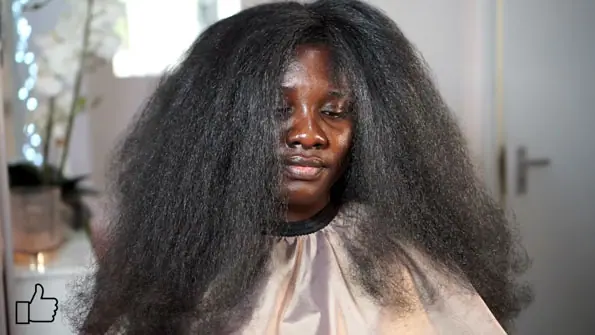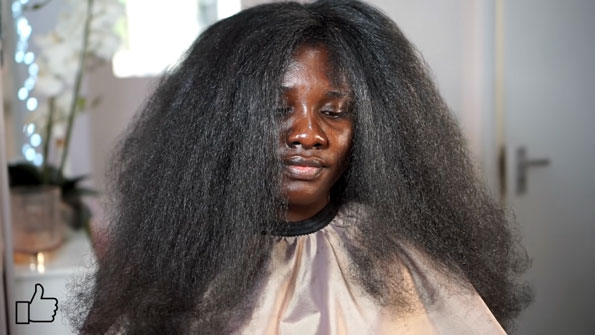 If you want to have a straight hair, build it. Black hair is very durable and strong. You can use a hair straightener to straighten your natural hair, which will also be natural straight hair. You will learn more about black hair and the styling and maintenance of black wigs in this blog. I hope you can continue reading and you will benefit a lot.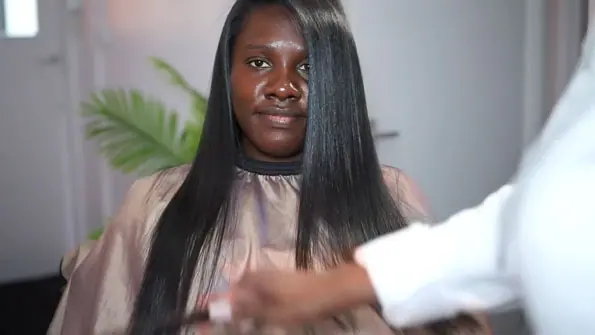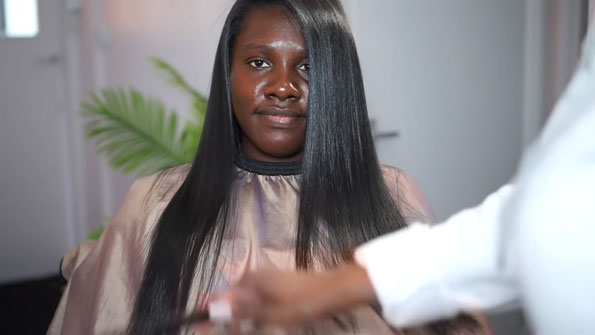 What is black people hair?
The common natural hairstyle of black women is curly hair, which is related to genetic and environmental factors. Because curly hair can better protect the scalp from ultraviolet rays, and the evolution of black women's long history, the number of black women born with curly hair is mostly. While there are also black women born with straight hair. Black people's hair is easy to dry, because of curly hair and black hair, so it is important to moisturize and maintain it in time.
Can black people have naturally straight hair?
The answer is yes. Of course, black people can have straight hair. If you have curly hair, you can also straighten your natural hair with a hair straightener to create your natural straight hair. Straight hair will make you have a unique and natural beauty. Some black women are born with straight hair. Don't think straight hair will look unnatural and weird. Go after your favorite hair style, you don't need to have any scruples. Black women can also try all hairstyles and styles.
Why choose to straighten curly hair?
Compared with curly hair, straight hair is easier to maintain, and not easily damaged, and straight hair will also appear neater and tidier, elegant and elegant. If you want to change your hairstyle, you can choose to try straight hair. This is a great choice. Even in wet weather, it is not easy to tangle. When you choose to straighten your wig, please pay attention to avoid heat damage to your hair. You can use heat protection liquid when you straighten your curly hair. Straight hair is one of the typical and fashionable hairstyles. You can choose straight hair to show your charm, which is a natural and good hairstyle.
Useful tips to straighten your curly hair?
1. Moisturize your curly hair
Before you straighten your curly hair, you should first moisturize your curly hair with deeply conditioned conditioner to prevent it from splitting and breaking. Don't put conditioner near your roots to avoid hurting the hair roots.
2. Remove tangles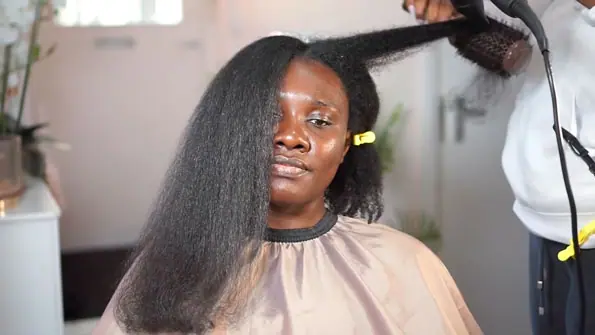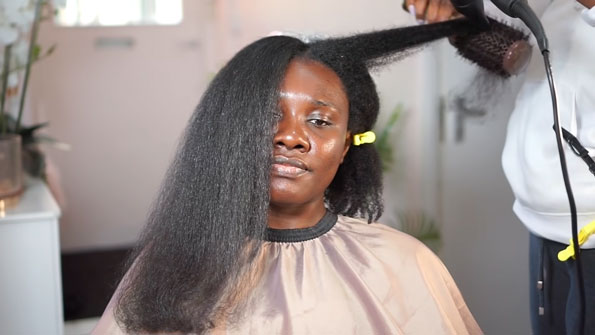 You should use a wide-toothed comb to remove hair tangles, which will make your hair smoother and supple, and you can straighten your curly hair more easily. If you encounter a difficult tangle, you can use some essential oils to help you get rid of it. To get rid of tangles, you should pay attention, be patient and don't comb and pull your hair hard.
3. Apply thermal protective agent
Before straightening your wig with a heat setting tool, you must do a good job of heat protection. You can apply heat protection liquid to your hair. This heat protection agent can establish a protective barrier between your hair and heat, which can reduce heat damage. Moreover, thermal protectant can also provide some moisture, which won't make your hair too dry and is very good for straightening your hair.
4. Blow-dry excess water in parts
After you have done hair protection, you can divide your hair into several parts and fix it. Then you should blow-dry your hair in parts, make sure it is not wet before straightening, and remove excess water. You can set the hair dryer at low or middle gear to blow dry, which can minimize heat damage. You can also install a diffuser on your hair dryer to help you protect your curly hair to a greater extent.
5. Choose the right straightener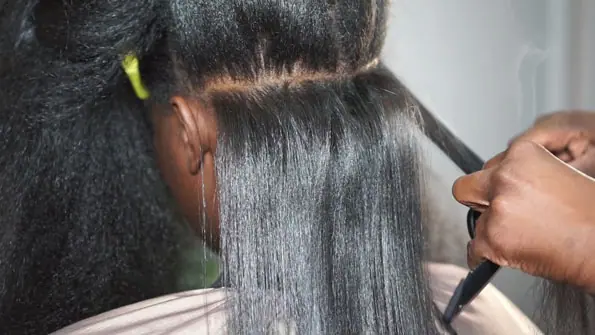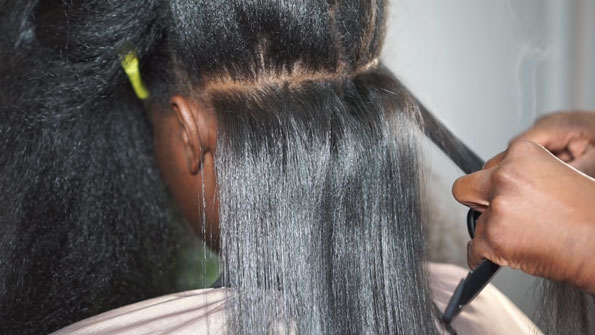 After you remove the excess moisture from your hair, you should apply thermal protection liquid again, and then choose a straightener with temperature control function to straighten your curls. This tool can best protect your curly hair, and you can choose the lowest heat to straighten it, which is enough. Time can be slower, but it's healthier for wigs.
6. Straighten in parts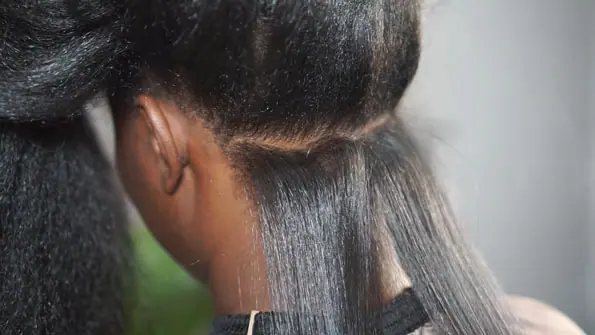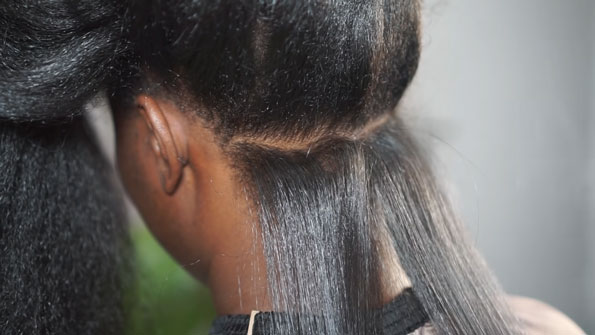 You can divide your hair into several parts again, and then straighten it in several sections. When straightening curly hair, be careful to straighten it down slowly at a continuous and even speed to avoid wrinkles and damage to your hair.
7. Use the essence
After straightening all curly hair, you can spray some hair care essence, which can make your hair shinier and maintain and shape it.
How black people to maintain hair?
You can use quality products specially designed for African style hair.
You can use mild shampoo and conditioner without sulfate to maintain the wig,
You can go to the hairdresser regularly for in-depth care.
You can avoid excessive cleaning and heat setting of your hair.
When your hair is dry, use moisturizing conditioner to replenish water and keep your hair healthy.
You should pay attention to using warm and cold water instead of hot water when cleaning wigs.
When you sleep, you can wear a silk nightcap to reduce the friction between your hair and your pillow.
When you go out in winter, you can knit your hair to reduce contact with cold air.
You can install some humidifiers at home in winter.
You can choose to wear a natural human hair straight wig to achieve the desired appearance and reduce the risk of straightening.
Final reminder
Black people can have the natural straight hair. And dear, hope this blog can help you know how to straight curly hair and how to maintain your hair well. If you want to achieve the straight look quickly and safely, you can do an order for the human hair straight wigs in our hair shop.
All wigs in our hair shop are made 100% human virgin hair. And they are in affordable great prices now for our big promotions. Welcome for your orders.
Related Articles
The Best Hair Colors for Dark Skin Tones-2023
What Are The Best Twa Hairstyles For African American Female