U-part wig is one of the most popular wig types. You can install this wig without glue, and similarly, you can have a natural hairline and appearance. You can mix your natural hair with wig hair to achieve a more natural appearance and make your natural hair breathe better.
There are many types of U- wigs. You usually need to consider hair style, color, texture and length, etc. to ensure a suitable U-part wig. Today's blog is about how to choose a U-part wig. Hope you will like it.
What is a U-part wig?
U- wig is a kind of wig that is very popular with women, and it is also commonly called glue-free wig and lace-free wig. The front of its hair cap has a U- shaped opening, which allows you to display your natural hair and give you the most natural appearance. U-part wigs are usually suitable for women who are allergic to glue and have a busy life and new wigs. Clips and straps inside the hair cap are the key to help you fix your wig. These devices allow you to install it without using glue.
Why are U-part wig so popular?
1. Natural hairline
Almost every wig lover is pursuing a natural appearance when wearing wigs. U-part wigs can meet your needs. You can obtain a very natural hairline, because you can make hairlines with your own hair.
2. Light weight and breathable
The U-shaped wig is lace free and glue free, so you will feel very light and comfortable. The opening of the U-part is also very breathable. No matter how long you wear it, it will not be hot. This wig can be worn all year round.
3. Good installation stability
You don't need glue for installation, but don't worry about its firmness. The installation stability of U-part wigs is always very good. You can use the special structure in the U-part wigs hair cap, such as the adjusting band and clip to fix it. The fixation will be very firm, and you can wear it with ease.
4. Easy to wear and save time
The installation of the U-part wig is very fast. You can easily complete it in 5 minutes, or a novice can complete it in 10 minutes. Simple installation makes it easy to remove. You can save a lot of time and energy.
5. Various styles
U-part wigs have a variety of styles and types to choose from, just like place wigs. U-part wigs are lace wigs with U-part openings. You can find all your favorite hair types in U-part wigs.
6. Suitable for beginners
U-part is very suitable for beginners. You can quickly understand and master the wig knowledge and obtain beautiful hair modeling.
7. Price
The price of U-part wigs is not expensive. The lack of lace makes it easy to produce and manufacture. You can buy U-part wigs at a lower price in the same specifications as place wigs.
8. Maintenance
The maintenance of U-part wigs is low. You can pay less effort, time and money to maintain U-part wigs. Without glue, you can always save a lot of trouble, can't you?
9. Protect skin and hairline
The installation without glue avoids the damage to your hairline and skin. You can wear your U-part wigs more healthily. If you are a glue allergy person, you must try this wig. It is definitely worth it.
10. Provincial budget
U-part wigs can save you the budget, not only for purchase, but also for installation and maintenance. This is a more economical and affordable wig. You can save a lot of money.
Types of U-part wigs
You can see U-part wigs of different lengths.
You can see U-part wigs with different densities.
You can see U-part wigs in different colors.
You can see U-part wigs with different hair materials.
So how do you choose the right U-part wigs? The next topic will tell you the answer.
Tips to choose your U-part wigs
1. Wig length
You can choose your own wig length according to your height and face shape, so that the wig is more natural and can perfectly form a natural and beautiful appearance, which is very attractive.
2. Your skin color
You can choose the right wigs according to your skin tone and choose the natural and beautiful U-part wigs that can match your skin tone.
3. Wig lace
You can choose different lace according to your different needs for the naturalness of your hair. HD lace is the most transparent and natural lace, followed by transparent lace, and finally ordinary lace.
4. Budge
You need to buy according to your own budget. The higher the budget, the longer the wig length, the higher the wig density and the more transparent the wig lace.
6. Hair color
You can choose the wig color that suits you according to your preferences, clothes style and test rate, and you can also choose the hair color that suits you according to whether it is natural or not.
7. Facial shape
You can choose the appropriate U-part wigs according to your face shape. Different hair styles and wig lengths are suitable for different face shapes.
8. Hair material
You should choose a high-quality 100% human hair wig, which is a little more expensive, but more durable and has a more natural appearance than synthetic hair. And in the long run, human hair u-part wigs is cheaper than synthetic hair.
9. Lifestyle
If you like sports and simple maintenance, you can choose short hair U-part wigs.
If you often take part in various activities, you can choose the medium-length U-part wigs.
If you are pursuing the ultimate fashion and beauty, you can choose long hair U-part wigs.
Popular U-part wigs in our hair shop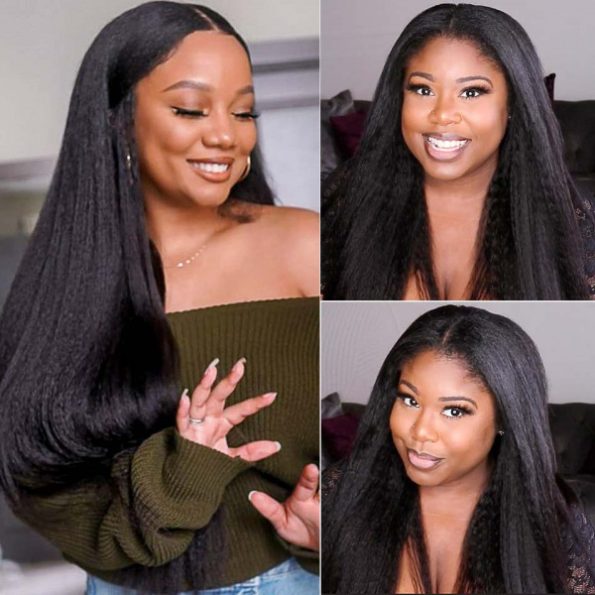 It is kinky straight hairstyle U-part wigs. The U-part is 2×4 size. You can get the wigs in 10inch~24inch which are all 150% hair density. The hairstyle is fashionable and durable, and the wigs are breathable, and you can wear them without glue.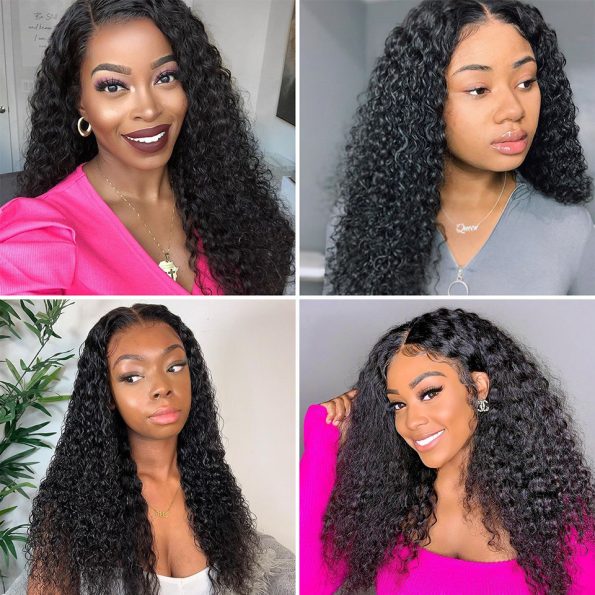 The hair style is Jerry curly that you can get a full and plump hair look. The hair lengths are 10~26inch. Their density is 150%. And the U-part wigs can give you the fast wearing and taking off. Why not have a try?
Final reminder
All wigs are 100% human virgin hair at our shop. You can check the website and there is a big promotion now. You can get the large discounts and so many coupon codes are waiting for your usages. Come on and have a try. You will be satisfied.