Ginger hair is a very popular hair color this winter, which makes your appearance feel warm, affectionate and gentle. This hair color is the latest fashion trend, and many women are trying it.
If you are interested in ginger hair and want to know more about it, today's blog will take you to know more about ginger hair color. And if you don't want to dye your natural hair, you can also choose Ginger Hair Color wig. At the end of this blog, there will also be some popular ginger wig style recommendations.
What is ginger hair color?
Ginger hair color is a kind of red, which lies between strawberry gold and classic red. It is a little close to orange, somewhat like ginger, so it is often called ginger color.
Why choose ginger hair color wigs?
1. Suitable for winter and autumn
Ginger wig is very suitable for winter and autumn. Its color matches autumn and winter very well, giving you a comfortable, soft and pleasant color appearance and freshness.
2. Warm style
Ginger wig is a warm color wig, giving people warmth, confidence and happy mood, not too bright, not too dark, and this wig is very fashionable, you will be considered fashionable and have a unique taste if you choose it.
3. Reduce the risk of hair dyeing
You can choose a ginger wig instead of dyeing your natural hair, which will reduce the risk and damage to your hair caused by dyeing your hair.
4. Protect your natural hair
Ginger wig can prevent your natural hair from being damaged by cold air and pollutants and reduce the dirt and dryness of your hair.
5. Suitable for all ages
Ginger wig is a color that every woman will like. It is suitable for women in every forest segment and will not appear strange or unsuitable.
6. Various styles
There are many options for ginger wigs, such as different hair shapes, different lengths and densities, and different hair cap structures. You can choose the style you like freely.
7. Easy maintenance
Human hair ginger wigs are very easy to maintain, which will not cost you much time and energy. You can easily wear and maintain your human hair ginger wigs
8. Fast to get the style
You can quickly achieve this wonderful hairstyle by wearing ginger hair. If you are in a hurry or in a hurry, wigs are a very good choice for you.
Tips to maintain ginger hair in winter
1. Wear a hat when going out
When going out in the cold winter, you should protect your hair and take a hat for protection, otherwise the cold air will dry your hair and cause damage. The hat can also block some snow and ultraviolet rays.
2. Braid your hair
You can knit your ginger hair in some places, and don't let them spread out, which can reduce their contact with cold air, thus reducing injuries, and can also help hair style, which is not affected by electrostatic effect in winter.
3. Wash your hair with warm or cold water
You should wash your hair with warm or cold water instead of hot water. Hot water will accelerate the drying and water loss of your hair and destroy your hair roots and hair color.
4. Moisturize and moisturize your hair
You can regularly moisturize your hair with moisturizing conditioner to ensure that the nutrition and moisture of your hair are balanced, and the color is healthy. You will have a better appearance with the help of conditioner.
5. Comb your hair
You should be careful not to comb your wet hair. Otherwise, it will increase the damage to the hair. When you comb your hair, you'd better use a wide-toothed comb and some essential oils to help comb, to remove tangles in time.
6. Reduce the use of heat setting tools
And high temperature and heat will harm your hair, so you should reduce the use of heat setting tools. You can let your hair dry naturally after washing it, or you can use a heat protector and then a heat setting tool.
7. Don't wash your hair often
Especially in winter, you should pay more attention to the frequency of washing your hair. Winter is a time when your hair is more likely to dry and lose water. If your cleaning frequency is too high, your hair will dry quickly and become dull. In winter, you usually only need to clean it twice a week.
8. Sulfate-free hair care products
You should choose hair care products that do not contain sulfate, because sulfate will have a bad effect on your hair, make your hair lose water and become dry, and it will also cause damage to your hair roots.
9. Choose a high-quality wig
You can choose a high-quality ginger hair wig to help you quickly achieve styling and better protect your natural hair.
Popular styles of human hair ginger hair wigs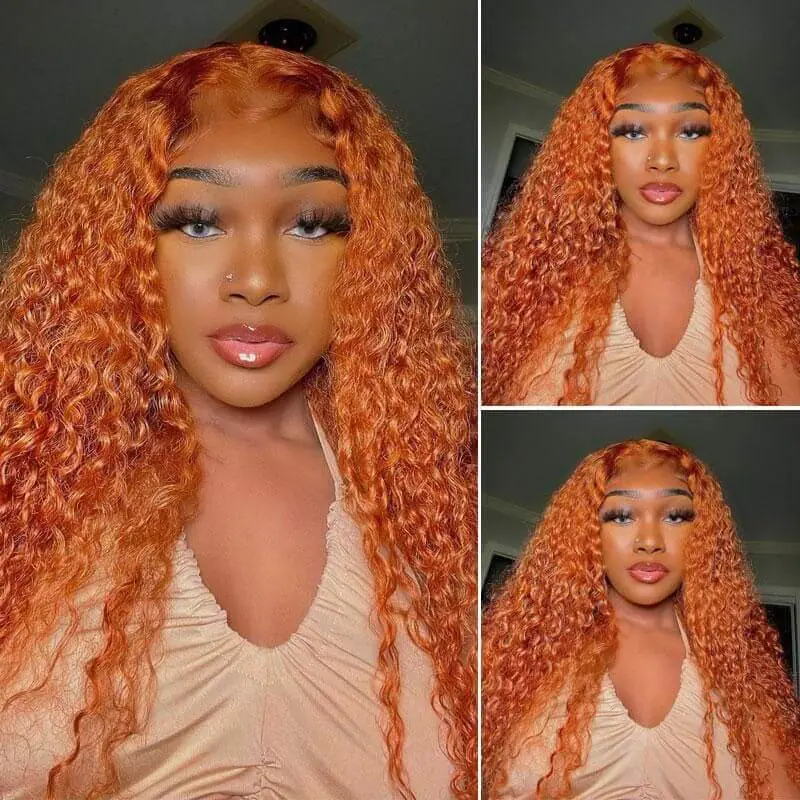 Hair Lace: HD lace
Hair length:18inch to 28inch
Hair density:180%
Hair quality:100%virgin human hair
Hair lace area:13×4
The wig color is ginger color. And the wigs are in 10A quality. You can get the natural hairline for the lace area 13×4. There are many styles you can do. And this wig is curly hairstyle that you can get the full and plum hair volume.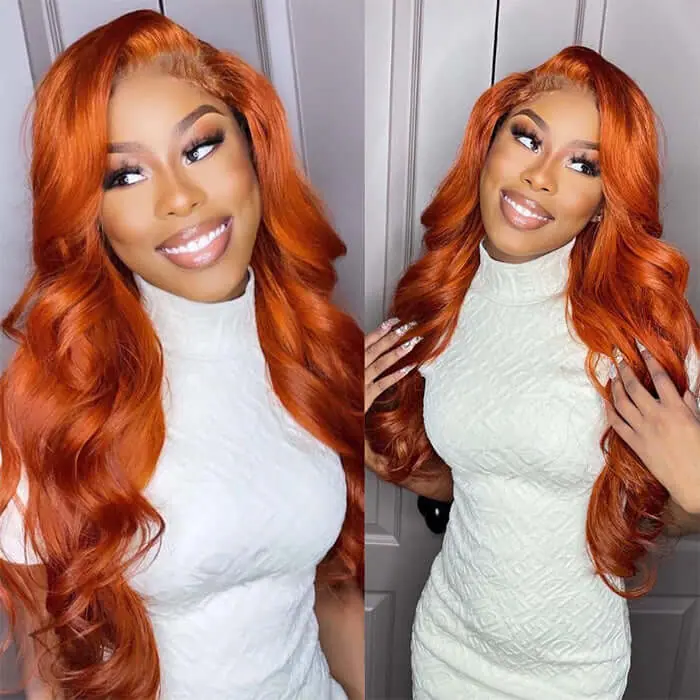 Hair Lace: HD lace
Hair length:20inch to 24inch
Hair density:180%
Hair quality:100% virgin human hair
Hair lace area:13×4
The hairstyle is straight and body wave that you have the two for choices. And this wig is in the promotion of "Buy one, Free one". You can get the 13×1 Lace Pixie Straight Wig 8inch for free if you buy this ginger color wig.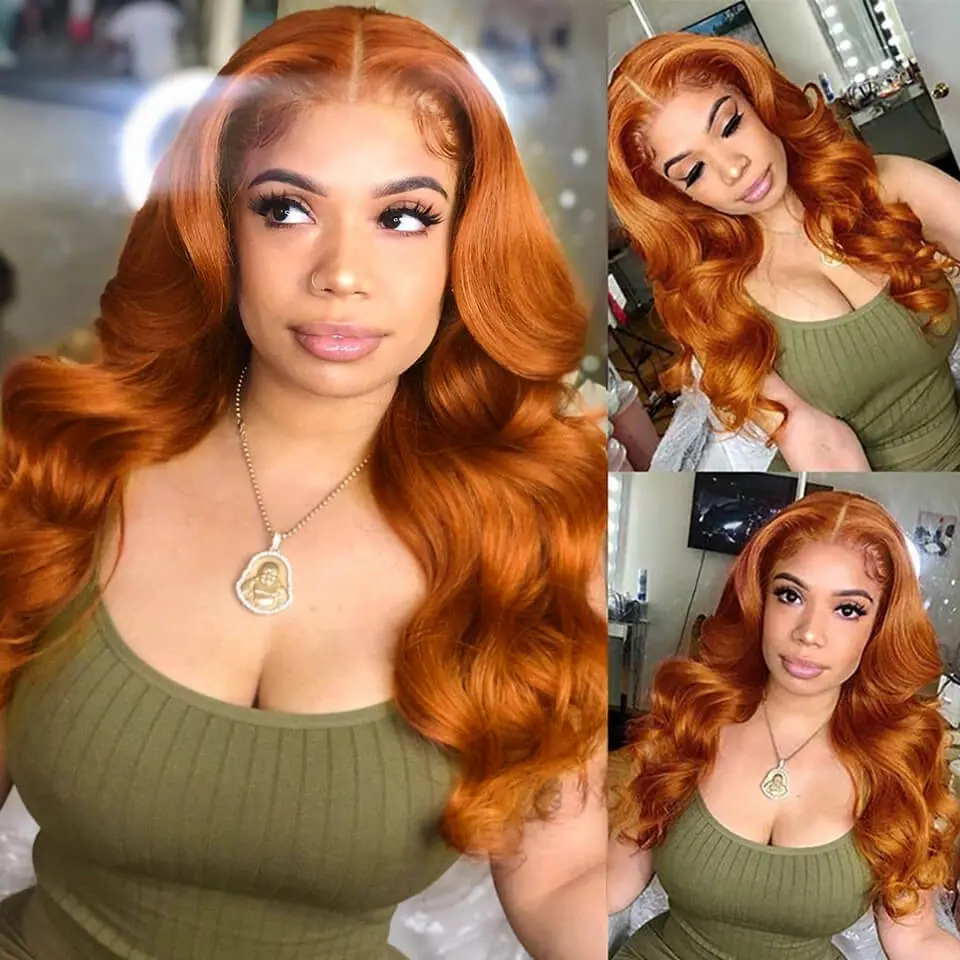 Hair Lace: HD lace
Hair length:18inch to 28inch
Hair density:180%
Hair quality:100% virgin human hair
Hair lace area:13×4
This wig is body wave wig with ginger color. It is so gorgeous for you to wear the ginger body wave. And the wig has the HD lace for you to get the most comfortable and natural hairline.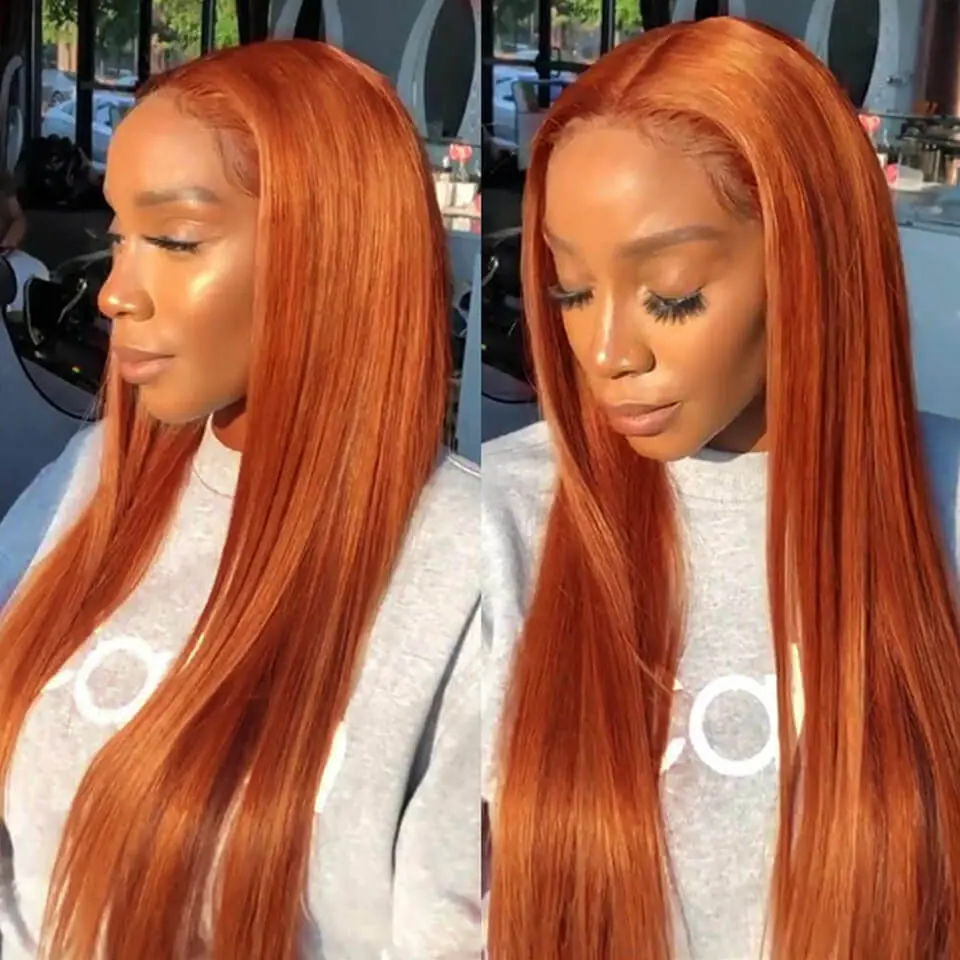 Hair Lace: HD lace
Hair length:18inch to 28inch
Hair density:180%
Hair quality:100% virgin human hair
Hair lace area:13×4
The ginger straight wigs have the silky hair. And the hair is soft and smooth like excellent silk with ginger color. You will get the elegant and stunning appearance for this wig. Come on and try it dear.