The annual Christmas is coming. Are you ready? You need to dress yourself up and choose the right clothes and hairstyles to welcome this beautiful festival. So how do you choose your hairstyle for Christmas? How many hairstyles do you know that can be changed? Don't worry, today's blog has collected as many as 11 kinds of Christmas hairstyles. You can choose your favorite and replaceable ones from these 11 hairstyles. This blog will give you a guide to the best hairstyle choice. Please read on for a beautiful Christmas hairstyle.
11 popular beautiful Christmas hairstyles:
1. Christmas evergreen hairstyle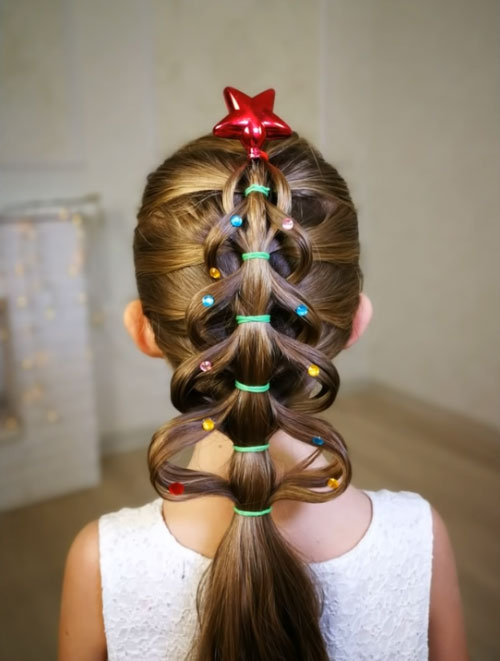 You can dye your hair green with green hair dye first. Remember not to use permanent dye, which will cause irreparable damage to your hair or wig hair. Then you can knit your hair to form a Christmas tree at the back of your head, and then you can use Christmas ball hair pins as lights on the Christmas tree. This hairstyle is very cute and suitable for such a lovely holiday as Christmas.
2. Crown braid hairstyle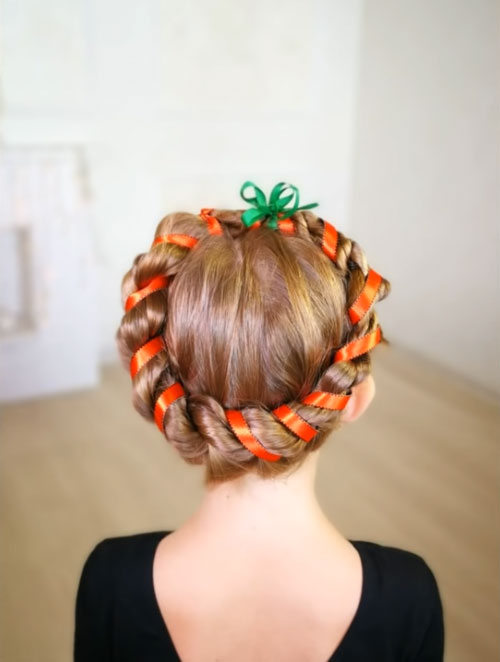 Crown braid is a very popular and fashionable hairstyle. This hairstyle looks very advanced and elegant. All along, women who like literature or art like this bohemian hairstyle.
3. High ponytail bow hairstyle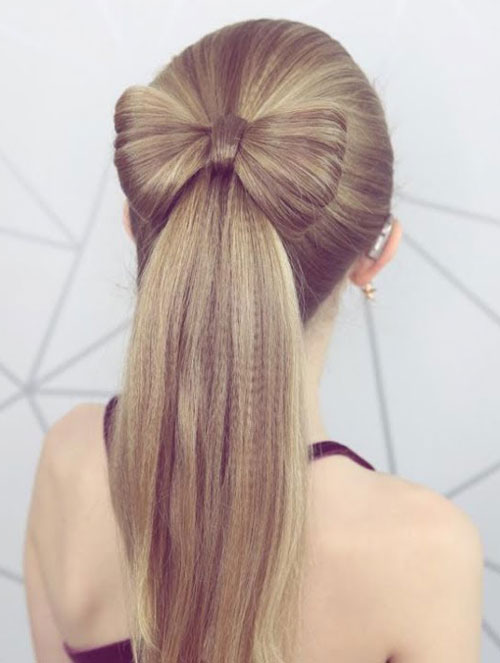 You can do a high ponytail hairstyle, and then add a shiny red or orange bow hairpin on the top of your high ponytail to make your appearance brighter and warmer.
4. Ribbon Christmas hairstyle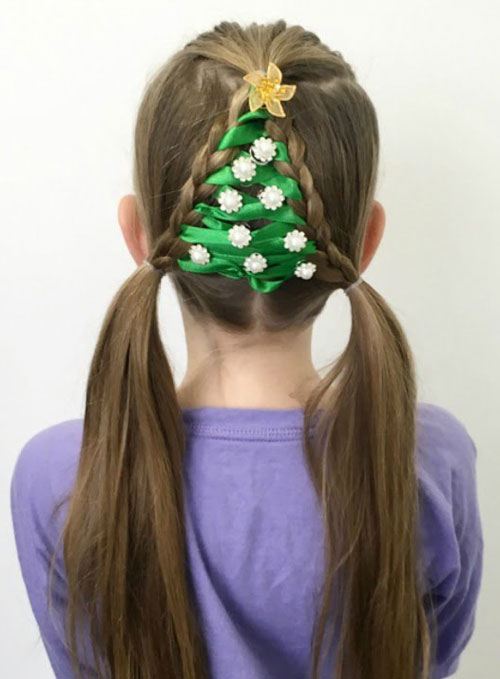 You can use red ribbon or green ribbon as hairband, then weave your hair and fix your hair with ribbon. This appearance is very Christmas, simple and attractive.
5. Christmas hairpin
You can decorate your hair by wearing various types of Christmas hairpins to achieve your favorite Christmas style. Christmas hairpins come in different colors, patterns and shapes, and you can easily buy them in stores at an inexpensive price.
6. French braid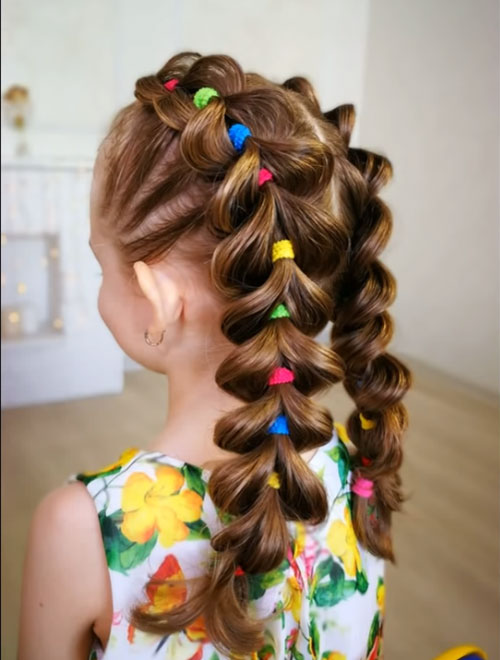 You can design a classic French braid. A French braid, also called French plait or Oklahoma braid, is a type of braided hairstyle. The three-strand gathered plait includes three sections of hair that are braided together from the crown of the head to the nape of the neck. This style is fashionable and advanced, and it's very beautiful.
7. Chignon hairstyle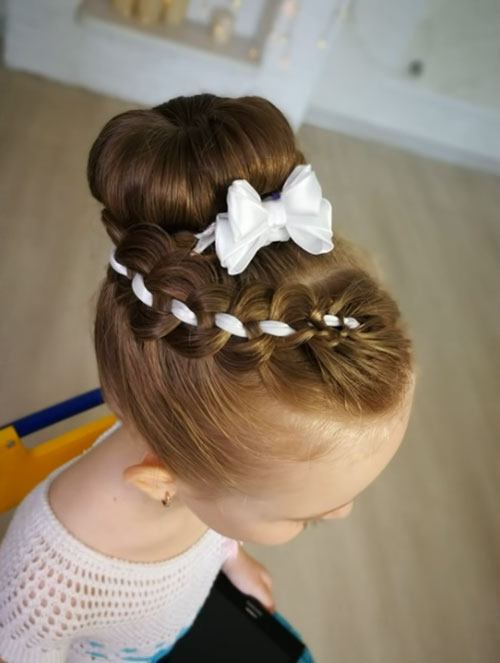 You can do a bun on your hair. There are many styles of bun, and you have many choices. This will expose your neck. If it's an indoor activity, this hairstyle will be very eye-catching, but if it's outdoor, you may want to pay attention to keep warm. It will be a very good choice with a Christmas scarf.
8. Ponytail hairstyle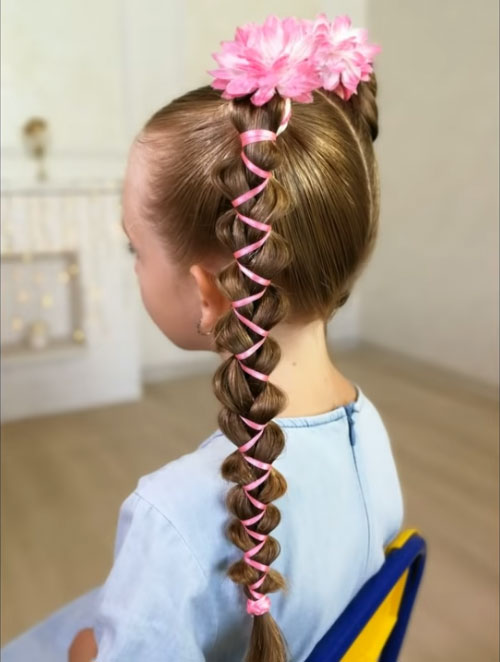 You can try to design ponytail at Christmas, and ponytail hairstyle is suitable for all kinds of Christmas activities. You can design high ponytails and double ponytails. Double ponytails will make your appearance more lovely and energetic. You can match your Christmas clothes and use double ponytails to get festive and happy holidays.
9. Christmas bubble braid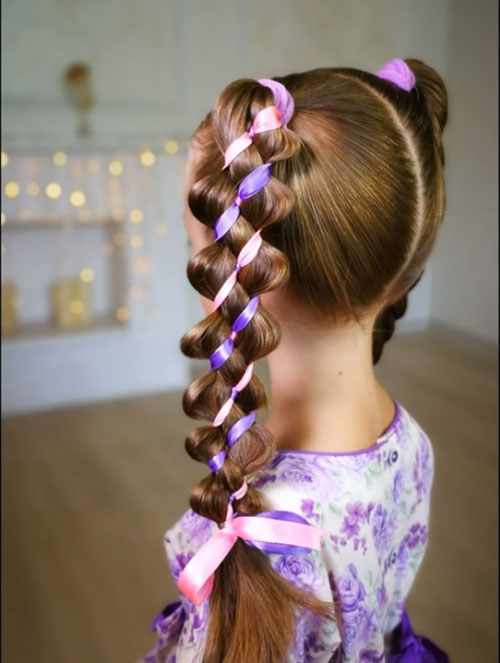 Bubble braid refers to a ponytail decorated with many bubble hair accessories, which is very eye-catching. You can use some Christmas-style bubble hair accessories.
10.'90s updo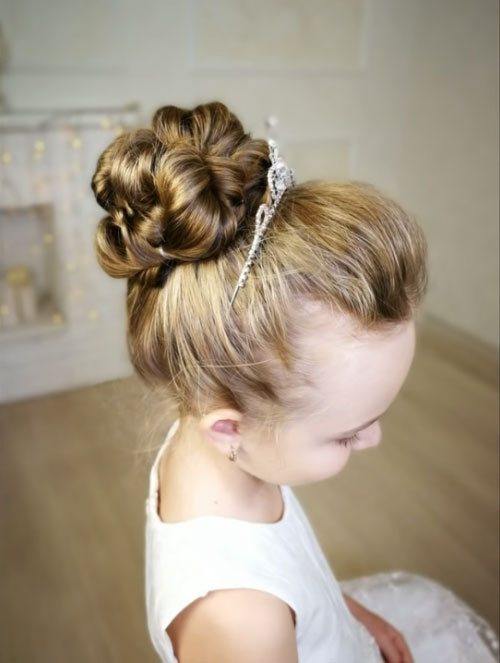 This is a retro hairstyle with a very nice fluffy aesthetic feeling. This hairstyle has a unique aesthetic feeling, especially blonde '90s Updo hairstyle. You will get a lazy and warm fashion aesthetic feeling.
11. Hollywood wave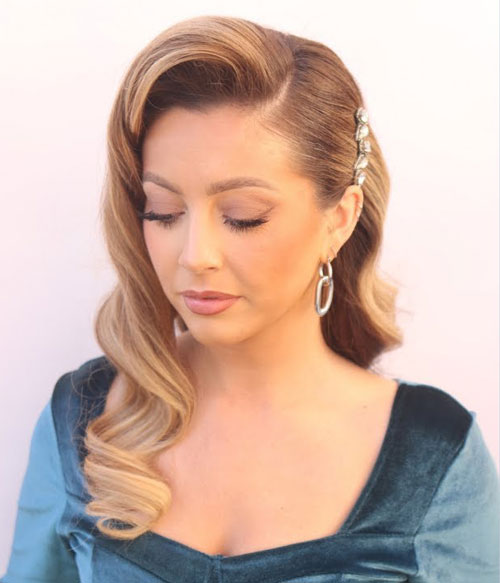 This is a classic fashion hairstyle, and it is not out of date now. This kind of wave is unique and aesthetic, giving people a plump feeling, elegant and noble, and a little sexy. This hairstyle is very popular with stars. You can try it.
How to get the hairstyles quickly?
If you find it troublesome to have a haircut, you want a quick way to get a natural and beautiful hairstyle. You can choose to wear human hair wigs. Wigs can quickly change your appearance, and you can do styling on human hair wigs, which can reduce the damage to your natural hair.
Why choose human hair wigs?
Human hair wigs are high-quality wigs that can be used for longer, can be used for more hair modeling, and have good heat resistance. Human hair wigs are not easy to tangle. You can save maintenance time and money. Most importantly, human hair wigs have natural luster, which can give you the most natural hair appearance.
Final thoughts
Do you know what kind of hairstyle to choose for your Christmas? If you need to wear a wig, you must not miss the Christmas promotion of our wig shop.
Huge discounts and coupons are waiting for you to use. Many high-quality human hair wigs are waiting for you to buy. Welcome to the best wig shop! Thank you for reading.