Wig is an increasingly powerful industry, and more and more women choose to wear wigs for reasons such as fashion or hair loss. Wigs can help you quickly achieve your favorite hair appearance, and wigs can cover your hair loss and protect your natural hair. There are many advantages of wigs, and there are many types of wigs. You can choose wigs of different lengths, hairstyles and colors. Two of the most classic and popular hairstyles are straight hair wigs and body wave wigs.
What are the characteristics and differences between these two wigs? How do you choose among them? Please keep reading, you will gain more knowledge about wigs in today's blog. At the end of the article, we will also share some common wig selection and maintenance skills.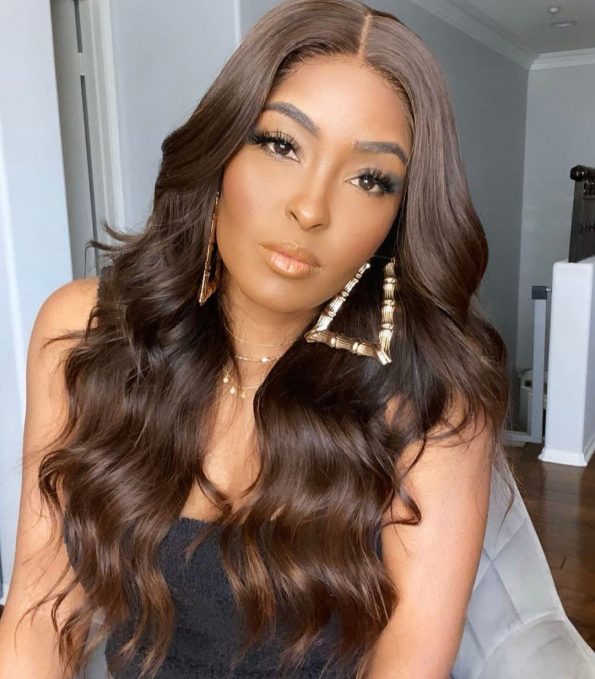 Body wave wig is a body wave shape obtained by curling hair with a heat setting tool, such as a curler, like a letter "S". It's a bit like a beach wave This wig is charming and significant.
Features of body wave wigs
Body wave wigs' hair style is romantic and elegant, which is very suitable for mature women.
Body wave wigs' hair is bulky, giving a plump feeling.
Body wave wigs has a better layered hair.
Body Wigs is an excellent hair style and a wig suitable for all occasions, both in daily life and at parties.
Body wave hairstyle style is loose and curly, with a wavy "S" shape.
Body Wigs is very suitable for women with long and square faces.
Body wave wigs is a very good choice for women who like long hair styling.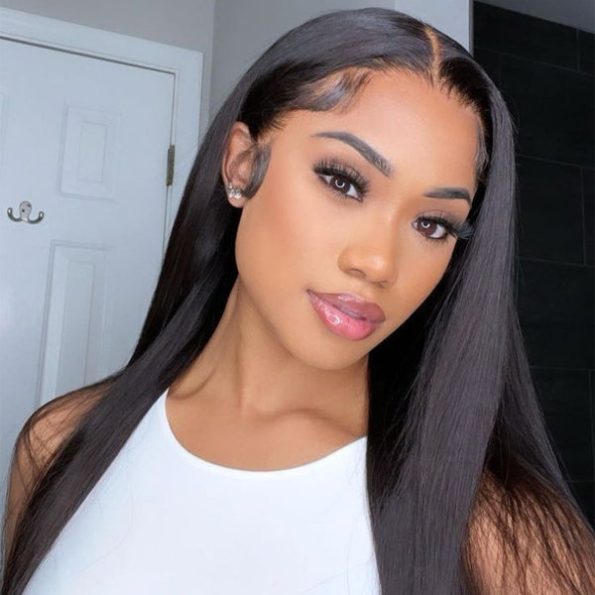 Straight hair wig is one of the most common wig types, especially short straight bob wig. A straight wig, as the name implies, means that the hair is straight and not curly. This kind of hair looks natural, like a waterfall. Most women's hair is usually straight or curly if it is not redesigned. body wave is usually the designed hair style.
Features of straight hair wigs
Straight wigs give people a youthful temperament.
Straight wigs are very suitable for women with round faces and short hair
Straight wigs are a low-maintenance wig, which is easy to maintain and can save a lot of money. Straight hair can make the conditioner thoroughly maintained.
Straight wigs have fewer hair problems, and has the advantages of not being easily tangled, messy and falling off.
The style of Straight wigs is neat, clean and simple, giving people a sense of determination and freshness.
Straight wigs are very suitable for students.
Straight wigs are usually hair that has not been heat-set. It has strong plasticity and can be heat-styled many times.
The appearance of Straight wigs is very natural.
Straight wigs are a wig for beginners.
Body wave wigs vs straight hair wigs
1. Maintenance
Straight wigs are easier to maintain than body wave wigs. Straight wigs are easier to maintain, while body wave wigs are easier to curl and knot,
2. Hair volume
Body wave wigs are usually fuller than straight wigs, with larger hair volume and a good sense of hierarchy.
3. Temperament
The body wave wig is more mature, romantic and feminine. Straight hair is more youthful, pure and firm.
4. Face shape
Straight hair is more suitable for round faces than body wave wigs. Body Wave wig is more suitable for long face than straight wigs.
5. Modeling
Straight hair can design more shapes than body wave wigs the body wave wigs has experienced a heat setting. Each heat setting will cause certain damage to the hair.
6. Hair style
Straight hair is straight, like a waterfall,
Body wave hair is wavy, like big water waves.
7. Visual effect
At the same length, the length of the tight wig is longer visually. If you want to achieve the same length of vision, straight wigs will save more money.
8. Sense of hierarchy
Body wave can give your appearance a more layered feeling than straight wigs
9. Novice
Straight wigs are more suitable for novices. They are easy to maintain and generally cheaper than body waves. Because body waves need to design hair into the shape of body waves, the cost will be higher.
10. Nature
Straight wigs usually have a more natural luster and feel. The wave of body wave wigs is the result of human design.
11. Hair length
Straight wig is more suitable for women who like short hair. Body wave inspires women who like long hair.
Which one is better?
Both kinds of wigs are excellent popular wigs. You can freely choose which one you like better according to your budget and preferences according to the difference table of straight hair wig and body wave wig below.
Here is form about the differences about the straight wigs and body wave wigs:
| | | |
| --- | --- | --- |
| Difference | Straight Wigs | Body Wave Wigs |
| Maintenance | Lower | Low |
| Hair volume | Full | Fuller |
| Temperament | Youthful, pure | Mature, romantic |
| Face shape | Oval | Long face |
| Modeling | More | Less |
| Hair style | Straight waterfall | Wavy water wave |
| Hierarchy | Good | Better |
| Novice | More suitable | Suitable |
| Nature | More natural | Natural |
| Hair length | Better in short hair | Better in long hair |
Tips to choose a suitable wig
1. Hair quality
You should choose human hair wigs. human hair is better in hair quality and durable compared with synthetic hair. At the same time, it allows you to design your hairstyle many times. The natural appearance and low maintenance are also the reasons why you should choose the wig made of human hair.
2. Lace type and area
You should choose the suitable types of wig lace. There are usually three types of wig lace: normal, transparent and HD. If you want the most comfortable and natural hairline, you should choose HD lace. The area of lace should also be considered. The larger the area of lace, the more hair styles you can design. For example, you can design double ponytails with 360 lace area.
3. Hair color
Before you buy, you can consider your skin color and what you wear and choose the appropriate wig color. Different hair colors can show your different personality, attitude and aesthetics.
4. Budget
This is something you should seriously consider before buying a wig. You should buy the wig that suits you best according to your budget. Usually, the longer the wig, the more expensive it is. The area of lace, the better the quality of lace, the greater the density, and the greater the price.
Final reminder
All wigs in our wig shop are made of 100% virgin human hair. Virgin hair without chemical treatment is cut on the head of the same donor. The cuticle is complete. The quality of wigs is 10A, so you can buy them with confidence. Moreover, there are many kinds of wigs in our shop. You can visit our website, consult and place orders at any time.