Beautiful hair will make you more attractive. You can get the look you want by buying fashionable and popular wigs. Recently, body wave wigs are very popular. Are you also interested in this wig? Today's blog will introduce you to what high-quality body wave wigs are and why they are so popular. At the end, you can also learn some tips for maintaining body wave wigs. Please continue reading.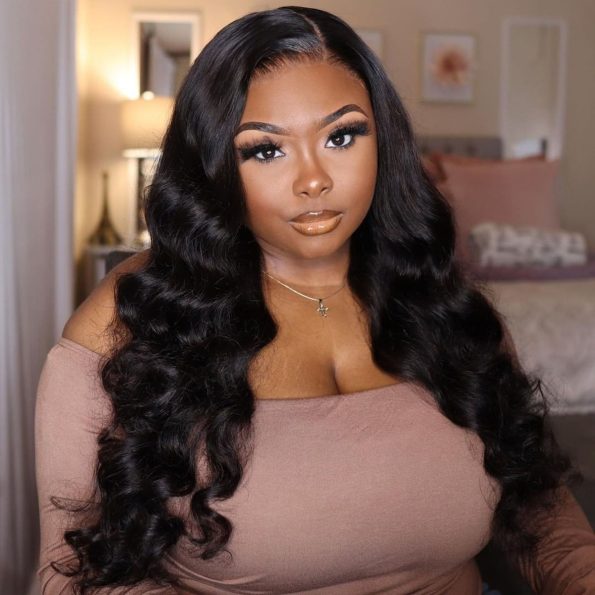 What is a body wave wig?
Body wave wig has a natural wave pattern, like a big "S" shape. This loose curl has an elegant and luxurious aesthetic feeling. Wigs are made of human hair or synthetic hair, and you can quickly get the appearance of body wave when you wear wigs. You don't have to curl your hair with a heat setting tool. This operation has a certain risk of damaging your natural hair. You can use a wig to achieve this appearance easily and healthily.
Human hair VS synthetic hair body wave wigs
This wig is not easy to tangle and fall off, and it is easier to maintain, which can reduce the maintenance time and cost.
There are two main styles of Body wave wigs, according to different hair materials. One is human hair wigs and the other is synthetic hair wigs.
Human hair body wave wigs have natural luster, which is more natural than synthetic hair wigs, giving you a more natural and beautiful hair appearance.
Human hair can be used for various head designs and shapes, while synthetic hair is very afraid of heat setting tools, which are easily damaged and can be shaped less often.
Human hair is also softer and feels comfortable, while synthetic hair is rougher.
Human hair wigs are a better high-quality style that can last longer and last longer.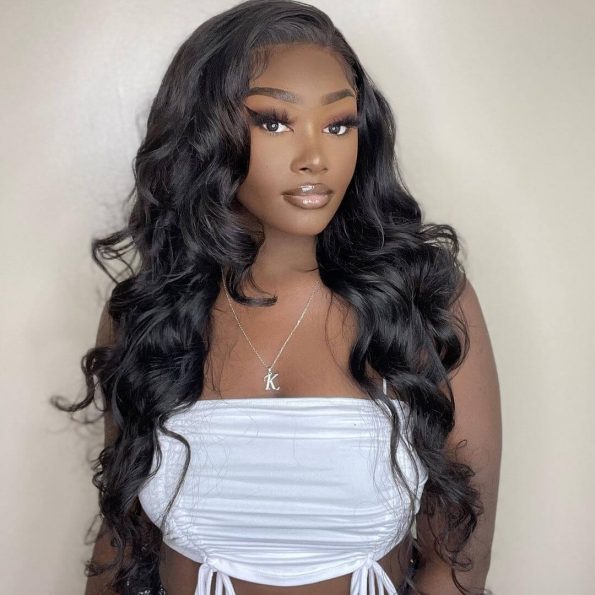 Why body wave human hair wigs so popular?
1. Unique shape
Body wave wigs has a unique loose "S" shaped wave pattern, which is very elegant and gives you a gentle and comfortable aesthetic feeling.
2. Nature
You can get a very natural hair look, and human hair body wave wigs can give you a natural hair luster and appearance.
3. Be young
You will look very young after wearing this wig. It's a vibrant wig, full of vigor.
4. More design and styling
You can curl the body wave hair slightly and turn it into deep wave wigs., or you can straighten it completely and turn it into straight hair. You have many design options, and the texture of human hair can also help you shape.
5. Change your appearance
You can quickly get the hair look you want from body wave by wearing the corresponding wig, without spending more time designing your own hair or going to a hairdresser.
6. Protection
You don't have to design your own hair, which can reduce the heat damage to your hair. Moreover, the wig itself has the function of protecting your natural hair, which can prevent pollutants such as ultraviolet rays and dust from contacting your natural hair.
7. Maintenance
Human hair body wave wigs have fewer hair problems than synthetic hair or other curlier wigs. You can save a lot of maintenance time and expense on body wave wigs.
8. Wear comfortably
You can get a very comfortable wearing experience, human hair feels soft and silky, and body wave style gives you natural beauty.
9. Duration
If you take good care of it, this wig can last for a long time, at least one and a half years. This is a very durable wig, and its high quality greatly improves its value and affordability.
10. Applicability
This wig can be suitable for various occasions, and it is the right choice. This wig is elegant, melancholy and energetic. You can match different clothes and use different wig lengths to get the temperament you need.
11. Hair volume
Compared with your natural hair, body wave human hair wigs have more temperament, and you can get a thicker and healthier hair volume.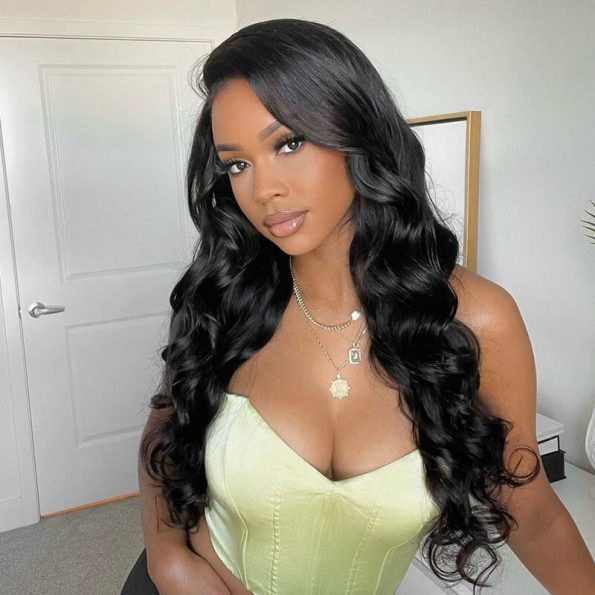 1. Remove tangles
You should remove tangles from your body wave hair wigs in time. You can use your fingers or a wide-toothed comb with essential oil to completely remove tangles from your hair and make your wig more supple and natural.
2. Timely cleaning
You can clean your wig once a week. It's very important to make sure it's clean. When cleaning, you need to use warm or cold water, not hot water. The hot water kettle will hurt your hair.
3. Avoid high temperature
When using or styling a wig, you should try to reduce or avoid the influence of high temperature on the wig. High temperature will dry the wig hair and cause various problems, such as tangling and shedding, etc. 
4. Regular maintenance
You can regularly use conditioner to maintain your wig, moisturize your wig, repair some damage, and make the wig hair healthier, full of moisture and vitality.
5. Reduce friction
You can wear a silk nightcap while sleeping, and then use a silk pillow, which can reduce the damage to body hair while sleeping. Otherwise, the friction will make the hair dry and tangled, and in severe cases, it will fall off.
Final thoughts
There are many high-quality body wave wigs for sales in our hair shop now. They are made of 100% virgin human hair. You can get them in affordable lower prices now with discounts in the promotion. Welcome to our hair shop and make orders.