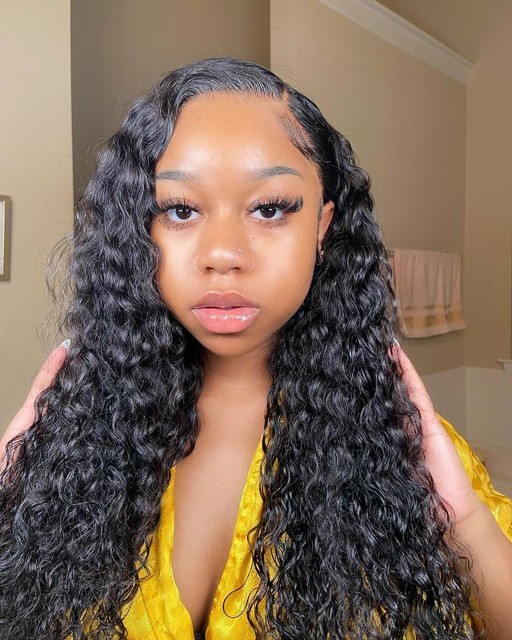 Hi everyone, this is the blog column for our wig shop. The type of wig we are going to cover today is deep wave wigs. Deep wave hair is fashionable because of its beautiful curly pattern. But if we don't take good care of or style our wigs properly, then deep wave wigs will lose their curl. Read on as we share the steps you need to do to design your deep wave wigs so that they always look beautiful.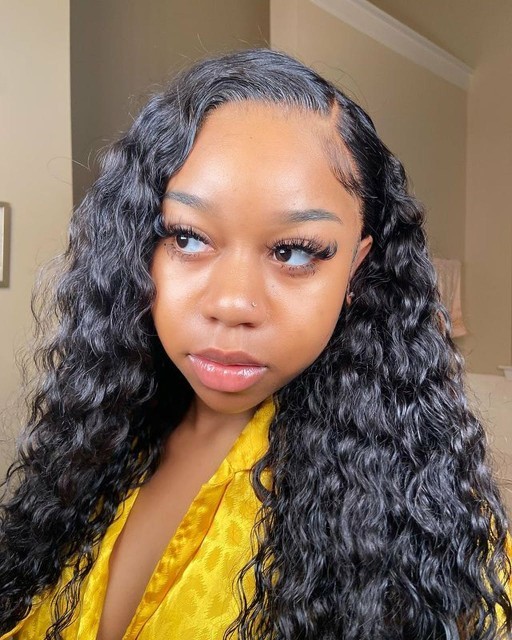 Steps to style your deep wave wigs:
1. First, lightly brush the bottom of your hair with a wide-toothed comb. Using a wide-toothed comb or a professional wig comb. Use the comb to open the ends of your hair, then use your fingers to comb through the rest of the hair.
2. After removing the angle of the knot, use a flat iron spray on deep wavy hair and heat this hair later. This spray is primarily a heat protectant and helps hair soft and smells great.
3. Apply the mousse to the areas where we want to smooth out the curls and lie down, like the top of the hair.
4. Use a curling iron to curl the mousse areas, especially the top of your hair.
5. Spray some olive oil shine spray on loose, dark hair. This oil will help keep our hair shiny and smell good all day long, not to mention, it will make it easier for us to handle our hair.
6. Part the hairs and wrap one by one on the curling iron. After a while, the hair becomes frizzy. So this makes the curls look the same as the deep wave wig you first received.
7. Finally, spray your hair with olive oil, which ensures that your hair is shiny, looks vibrant, has frizz, and smells great.
The end
We hope this guide helped you reshape your deep wavy hair. If your wig can no longer be restyled and reused, you can buy a new wig in our wig shop.