Water wave lace wig is made of water wave hair. The hair is a popular hairstyle with clear and fashionable waves. It has a curly and irregular natural appearance, like dense water waves. It can give a strong wave feeling. The water wave hairstyle is messy and natural. In the natural state, compared with other curly wigs, it can maintain the curve shape for a long time.
However, we often encounter wig problems such as water waves wigs becoming dry and tangled, which is a headache. Many customers are looking for solutions, and today's article will help you learn how to better keep your water wave wig wet.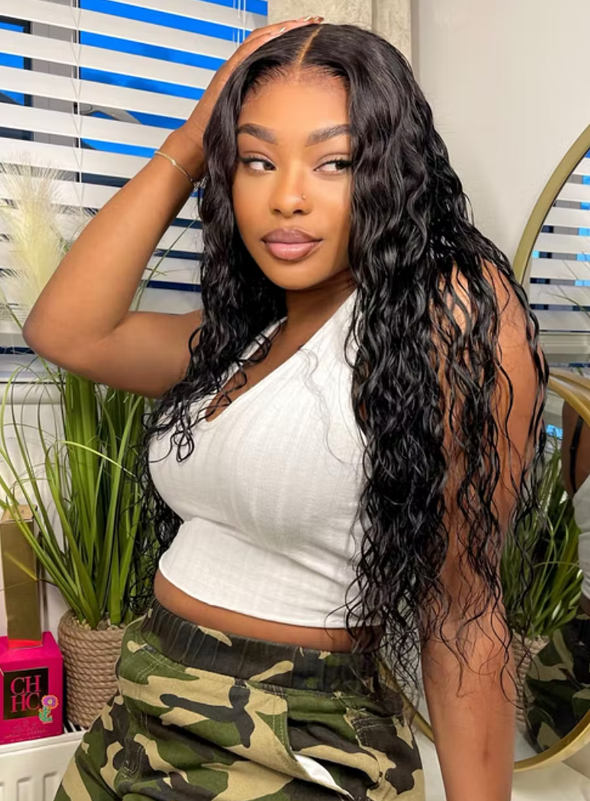 Choose high-quality water wave human hair wig
You can more easily maintain high-quality water wave lace wig wet. Virgin human hair is the best and most popular wig hair texture, so water wave lace wig should be virgin human hair. This hair texture has never been chemically treated, and can be used for a variety of design and installation, and can also be freely color treated.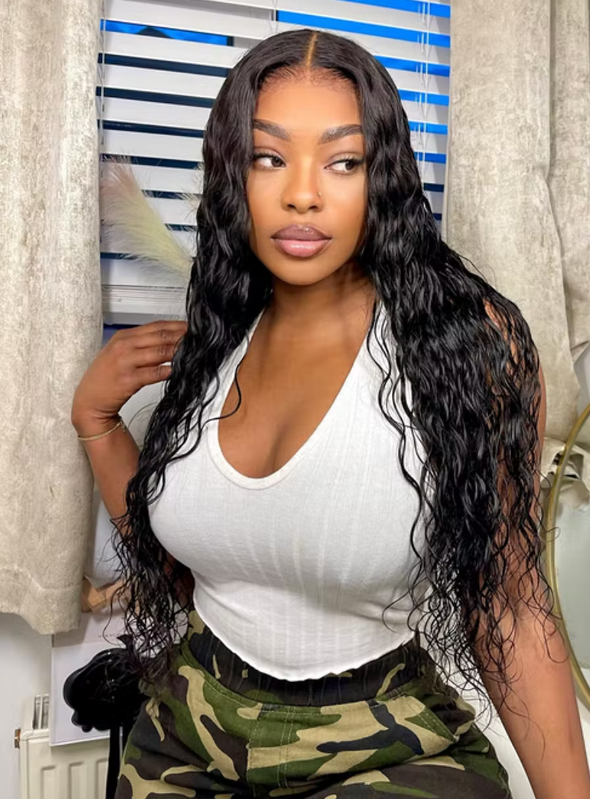 How to keep water wave wig wet
You should properly and carefully clean and maintain your wavy wig, which is very important. You can use mild and high-quality shampoo and conditioner for basic maintenance, and then use moisturizer and hair oil to further maintain your wig, so that your wig can look wet again and keep it.
Tips to make and keep your water wave lace front wig wet:
1. Remove the tangle

You can comb your water wave lace wig with a wide toothed comb to remove the tangle, which is the first step to make your wig look wet.

2. Soak wig and Sulfate-free shampoo

You need to pour the shampoo into the sink or sink, and then soak the water wig in it. 5-10 minutes. And please you can use sulfate-free shampoo. Sulfate free shampoo is composed of natural ingredients and does not contain sodium lauryl sulfate and sodium laureth sulfate. It will not produce foam. Its composition does not contain sulfate, which will remove moisture and natural oil on the scalp. Sulfate shampoo will dry your hair and scalp as well.

3. Wash the wig gently

You can gently clean the wig with your hands to remove dust or excess grease. After you make sure the wig is clean, you can clean the shampoo on the wig with cold or warm water.

4. Apply conditioner to nourish wig

You can apply conditioner on your wig to nourish your water wig and keep it wet basically. After standing for 3-5 minutes, clean the conditioner. Remember not to apply conditioner on the hair root to avoid damaging the root of the wig and causing hair loss.

5. Soak the wig again

After the conditioner is thoroughly cleaned, you need to soak the wet wavy wig with water to let the wavy wig spread. Ensure that the moisturizing wavy wig is safe and moist.

6. Separate the wavy wig and apply moisturizer

Divide the wet wavy hair into 4 to 6 parts. Apply plenty of moisturizer to each area until all areas are covered.

7. Apply hair oil

After you apply the moisturizer, you can apply your favorite hair oil to your water wig.

8. Comb a wig

You need to gently comb each part with a wide toothed comb, and pay attention to the softness of the movement.

9. Air dryin
You need to distribute the wet wavy wig on the wig rack and let it completely dry. After the wig is completely dry, you will have a beautiful, wet and brand-new water wave hair wig
Conclusion
As long as you properly and comprehensively maintain your water wave human hair wig, your water wave lace wig will keep wet for a long time and will always provide you with the best service. Now dear, our shop has great discounts, and high-quality 10A water wave lace front wigs are on sale. Welcome to visit and buy.