The most common wig on the market is a lace front wig installed with glue, but if you apply glue and other adhesives to the wig every day, your hair will naturally be damaged, and these adhesives will cause damage to your hair. Therefore, gel-free wigs came into being based on better protection of our hair and scalp, and quickly became popular.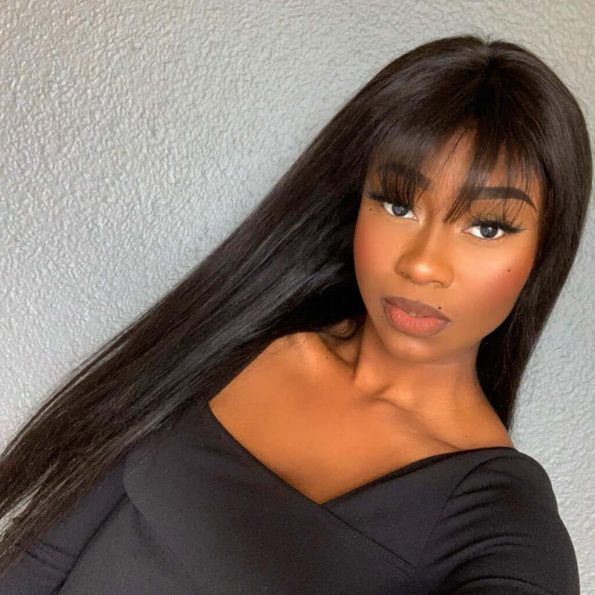 As the name implies, the glue-free lace front wig has hand knots everywhere, which can be fixed on the head. Its installation does not require the use of glue, tape or any other bonding materials, which is not only good for you to change your hairstyle, but also gives you a free experience when using the glue-free wig.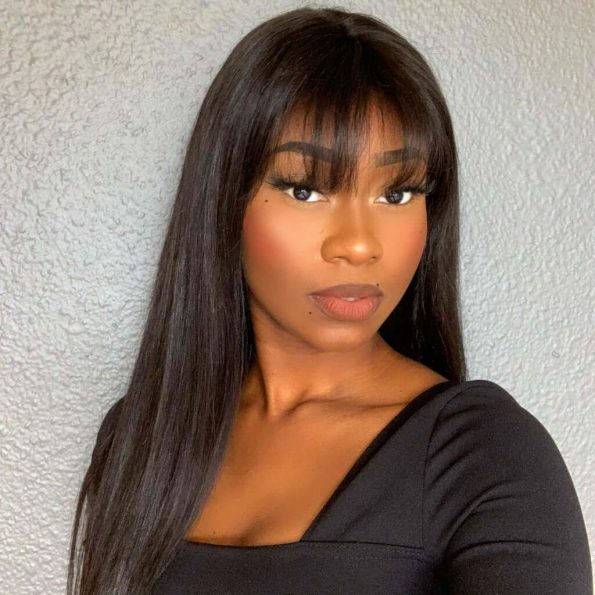 What do you need to know before buying a glueless wig
Before you choose the wig that suits you best, you should know some things.
● The first thing you need to make sure is that your size is right.
In order to measure your figure, all you have to do is measure your head. People's head circumference is usually between 21 and 24, which determines whether you need a small, medium or large hat.
● Color, wig size and style
Once you have done this, now all you have to do is choose the color, length and style you want.
Why are these wigs so popular
They deny using too much glue in your hair, which will protect your hairline and skin health in the long run.
They are convenient and quick to use, and can be taken off every night without causing any irritation.
Suitable for people who use these wigs as a protective style, and enjoy the freedom to take off their wigs at will.
This wig is more breathable and comfortable, so it can be installed without glue.
This kind of wig is easier to maintain and will save a lot of money.
Good and quick installation and removal, saving us time.
What type of glueless wig do you choose
1. 100% virgin hair
100% virgin hair is the most expensive wig you can buy. They are the highest quality human hair without any mechanical or chemical treatment. All its cuticles are attached together and move in the same direction.
2. Synthetic human hair
The hair of this wig is synthetic hair, not real hair, which is of poor quality, easily damaged, split and broken.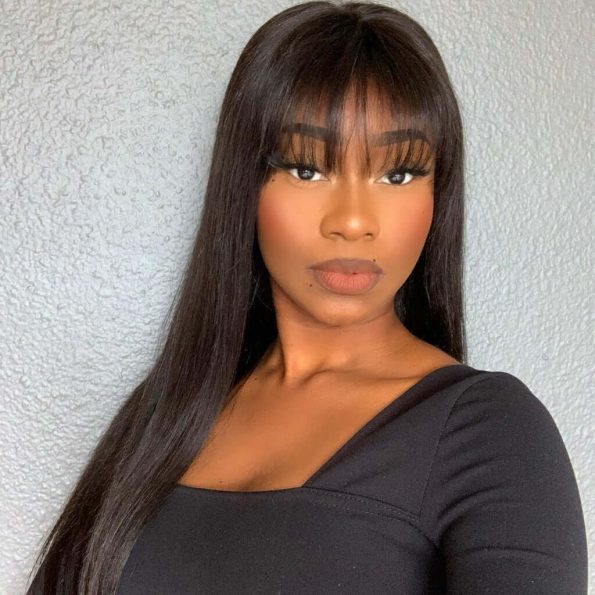 Last reminder
All wigs of Our hair shop are 100% virgin human hair with 10A grade. And we have many styles of wigs, such lace front wigs ,glueless wigs and glueless lace front
Wigs and so on. Promotions for you to get great discounts to buy our wigs in affordable price.