Wigs are not a new phenomenon in the world of beauty and fashion. They have been around for centuries, dating back to ancient Egypt, where they were used to protect the head from the sun and lice. However, wigs have evolved over time and become more than just a practical accessory. They are now a form of self-expression, creativity, and empowerment for many women, especially Black women.
Black women wear wigs for various reasons, some of which may surprise you. In this blog post, we will explore some of the most common motivations behind why black women wear wigs.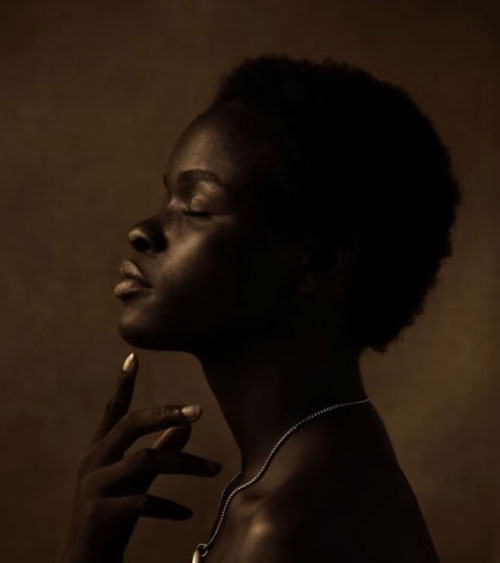 Why do black women wear wigs?
There is no one definitive answer to why Black women wear wigs. Every woman has her own personal story and preference when it comes to her hair. However, here are some of the most frequently cited reasons why Black women choose to wear wigs instead of growing long hair or styling their natural hair.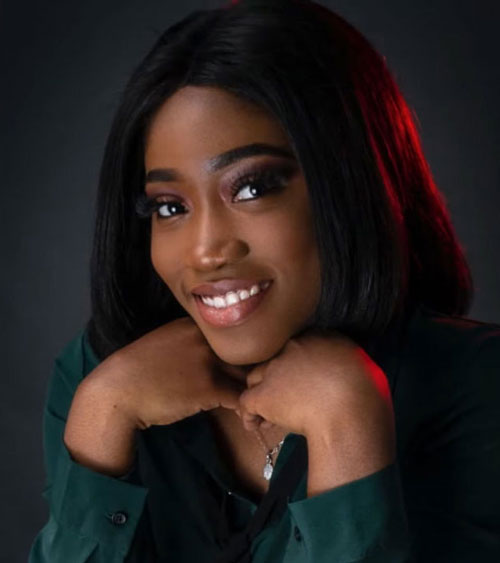 – To protect their natural hair from damage
One of the main reasons why Black women wear wigs is to protect their natural hair from damage caused by heat styling, chemical processing, environmental factors, or health issues. Natural afro hair tends to be dry, fragile, and prone to breakage due to its tight curl pattern and lack of moisture. Wearing a wig can help preserve the health and length of natural hair by keeping it tucked away under a protective cap or braids.
– To save time and money on hair care
Another reason why Black women wear wigs is to save time and money on hair care. Natural afro hair requires a lot of maintenance and attention to keep it hydrated, detangled, conditioned, and styled. This can be time-consuming and costly for many busy women who have other responsibilities or limited budgets. Wearing a wig can simplify their hair routine by allowing them to skip washing, drying, or styling their natural hair every day.
– To express their style and personality
A third reason why Black women wear wigs is to express their style and personality through their hair. Wigs offer endless possibilities when it comes to changing one's look without commitment or damage. A woman can switch from curly to straight, short to long, blonde to brunette in minutes with the help of a wig. She can also experiment with different colors, textures, cuts, and styles that she may not be able to achieve with her natural hair.
– To conceal hair loss or thinning
A fourth reason why Black women wear wigs is to conceal hair loss or thinning caused by various factors such as alopecia, chemotherapy, stress, hormonal changes, or aging.
Hair loss can affect one's self-esteem and confidence negatively, especially for women who associate their beauty and femininity with their hair.
Wearing a wig can help restore one's sense of dignity and comfort by covering up bald spots or sparse areas on the scalp.
Why do black women wear wigs? | Reasons, Excuses and Motivations for self-hatred
Benefits of wearing wigs.
Wearing wigs has many benefits for Black women who want to protect, enhance, or transform their natural hair.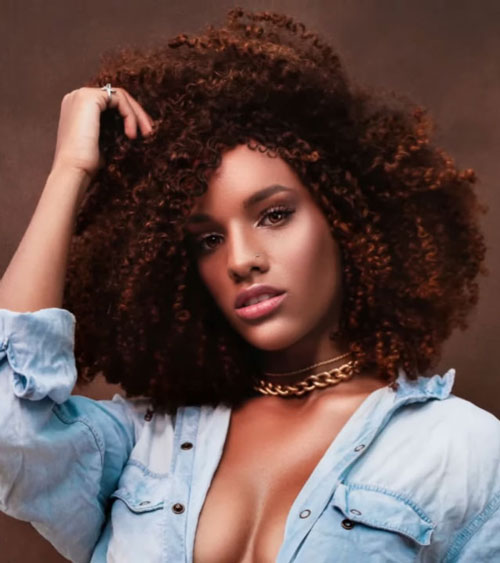 Some of these benefits include:
– Versatility: Wearing wigs allows you to change your hairstyle as often as you want without damaging your natural hair or spending hours at the salon.
You can have fun with different looks and moods depending on your outfit, occasion, or mood.
You can also match your wig to your skin tone, face shape, and personal style for a flattering appearance.
– Convenience: Wearing wigs saves you time and money on hair care products and services.
You don't have to wash, dry, or style your natural hair every day when you wear a wig.
You just need to put it on and go.
You also don't have to worry about bad hair days, humidity, or frizz when you wear a wig.
– Protection: Wearing wigs protects your natural hair from heat damage,
chemical damage, environmental damage, or mechanical damage caused by styling tools or accessories.
It also protects your scalp from sunburns or infections that may result from wearing tight braids or extensions.
Challenges of wearing wigs.
While wearing wigs has many advantages for Black women who love them, it also comes with some challenges that need to be addressed. You should be aware before you decide to buy one. Here are some of the common difficulties that wig wearers face and how to overcome them.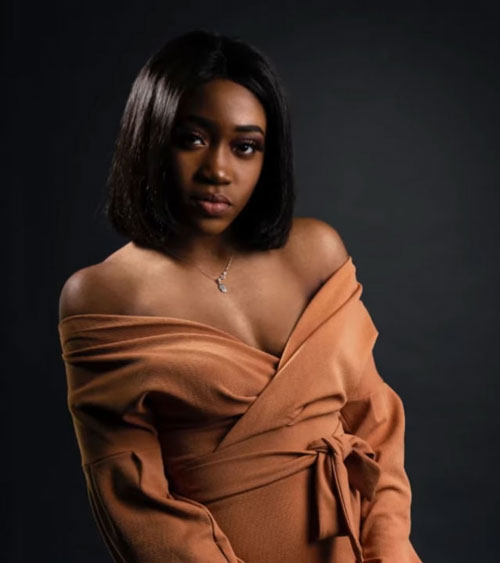 Some of these challenges include:
1. Finding the right fit and style.
One of the most important factors in choosing a wig is finding one that fits your head size and shape, as well as your personal preference and style. A wig that is too tight or too loose can cause discomfort, headaches, or slippage. A wig that does not suit your face shape or skin tone can look unnatural or unflattering. To avoid these problems, you should measure your head circumference and consult a wig specialist or a size chart before buying a wig online or in-store. You should also try on different styles and colors of wigs to see what works best for you.
2. Maintaining the wig's quality and appearance.
Wigs require regular care and maintenance to keep them looking good and lasting long. Depending on the type of wig you have (synthetic or human hair), you will need to wash, condition, dry, style, and store it properly according to the manufacturer's instructions. You should also avoid exposing your wig to excessive heat, sunlight, moisture, or friction that can damage its fibers or cause tangling and shedding. You may need to invest in some special products and tools for your wig care routine. Such as a wig shampoo, conditioner, spray, brush, comb, stand, cap etc.
3. Dealing with social stigma and insecurity.
Wearing a wig can sometimes make you feel self-conscious or insecure about how others perceive you. You may worry that people will notice your wig or judge you for wearing one. You may also face some negative comments or questions from insensitive people who do not understand your reasons for wearing a wig. To cope with these challenges, you should remember that wearing a wig is your personal choice and nobody else's business. You should also surround yourself with supportive people who accept you for who you are and compliment your appearance regardless of what's on your head.
Wearing wigs can be fun and rewarding if you know how to overcome the challenges that come with it. By finding the right fit and style for yourself; maintaining the quality and appearance of your wig; and dealing with social stigma and insecurity; you can enjoy the benefits of wearing wigs without any hassle.
Short history about wigs.
Ancient Egyptian wigs.
Wigs are said to have first appeared in Ancient Egypt, according to experts. Women wore them mostly to display their class and rank. Those members of this Egyptian culture who were more fortunate, such as royalty, even wore wigs that were embellished with lace and gold. This demonstrated their even greater standing in comparison to the other members of the upper class at the time.
Women could choose to wear a wig whenever they wanted or didn't want to since they could entirely shave their heads when they wore wigs. This is how they put it best: were this an option and were this this. Conversely, those who held lesser social positions were not allowed to wear wigs at all. A definite social division was produced as a result.
The fact that Ancient Egyptians didn't only wear wigs on their heads is an additional fascinating aspect regarding the garments. Also produced were beard wigs. Queen Hatshepsut was a well-known pharaoh who wore a beard wig, and these wigs demonstrated even greater authority and rank.
Wigs for wearing at work and for fashion.
Different traits and aesthetics continued to influence the social stratification in the years that followed, across the various eras. Even as women gained access to more positions in society, black women continued to face prejudice, and some positions were inaccessible due to physical limitations. While she was applying for jobs, appearance played a big part in many women's careers. A wig was the only way a black lady could find employment because of the prevalent straight hairstyle or specific hairdos. When a woman's natural hair couldn't meet a particular hair criterion, she would wear a wig.
Black women's wig styles also started to catch on at the same period. These women used their wigs to create some distinctive hairdos. Black doo-wop groups, for instance, were known for their distinctive wig-created haircuts. This sparked the notion of utilizing wigs to express oneself creatively. Wigs were also worn for fashion, as opposed to any functional uses, including for the workplace. With many hairstyles, including the recognizable hump at the top of the head, ladies could now express themselves.
Wig usage declined in the 1960s and 1970s.
Straight hair was often the ideal for most individuals in prior decades. The natural hair movement of the 1960s opposed covering up a woman's natural curls. It urged ladies to forego using wigs in favour of their natural hair. The civil rights movement of 1964–1966 coincided with the celebration of natural hair as an alternative to straight hair. Also, it had a distinctively black look. It represented for many the rejection of earlier aesthetic standards that prevailed throughout white America. Also, they demonstrated their own beauty.
Black actresses of the era depicted themselves with natural hair in movies and on television, and they joined the rest of the community in celebrating the afro. This was one of the reasons that natural hair did start to gain popularity and establish itself as a distinct look. The majority of these natural hairstyles were still made with wigs, but these wigs were only coily rather than straight, despite the fact that they were promoting "natural hair" via this.
During the 70's.
Black women continued to raise awareness and display a distinctively community-specific look throughout the 1970s, therefore this trend persisted. The Black Panther Party, a revolutionary group that was actively involved in the civil rights fight, first donned the afro as a hairdo. The hairdo, however, became widely adopted among black people as the word got out and awareness increased. They weren't the only ones with this recognizable hairdo, and a large portion of the general population was giving up wearing wigs. Ultimately, the decision to forego wearing wigs in favour of flaunting one's natural hair was a sign of the growing black population and it honoured a distinctive style that the populace developed to express their pride.
Yet, this natural hair movement did start to present issues for the black women near the end of the 1970s. It served as a focal point for violence, confrontations, and arrests in public. In order to protect themselves from violent police enforcement, many women were sheltering underground. The wig was brought back by those who weren't chosen to conceal their real hair. They used wigs to guard themselves from this issue since the afro was once again becoming a target.
In conclusion.
I'm hoping that after reading this essay you'll discover the greatest explanation for why black women use wigs and have a better understanding of the issue. Do you desire a distinctive wig like that worn by black women? Go through our selection of human hair wigs! From a full lace wig to a lace front, closure, V/U part wig, headband wig, or glueless wig, we offer everything you require.
Please feel free to get in touch with us personally at any time if you have any particular demands for the wig. We are pleased to assist at any time!