Perhaps you have also found that there are many types of wigs in the wig market. When choosing a wig, people need to fully consider all aspects of the wig before they can choose the most suitable wig.
The wig length is one of the most important factors you need to consider. Only when you know enough about the wig length can you know how to choose a wig better. Do you know what the most common wig lengths are? Today's blog will introduce, analyze the common wig lengths for you.
What does wig length mean?
The length of the wig is measured from the root at the top of the head to the tip. But for curly and wavy wigs, you need to straighten your hair to get the exact size. This is because curly and wavy textures make hair look shorter than it really is.
Three prevailing categories of wig lengths
Generally, there are three types of wigs according to the length of hair: short, medium and long.
Short hair:
Short hair is usually 6-14inches from below the ear to the chin. If you don't want to cut your natural hair, you can choose a short hair wig. The short hair wig is light and breathable, comfortable to wear, and you can create a lovely and vibrant hairstyle like an elf. And short hair wigs are cheap, are easy to take care of, maintainable, and can save you a lot of money and time. 
Medium hair:
Medium-length hair is usually between your shoulder and your armpit, and a medium-length wig is usually defined as between 16 inches and 24 inches. Medium length is the most popular hair length, more natural, and modelling diversity, hair is easy to maintain.
Long hair:
Long hair is usually described as ranging from 26inches to longer. The length of this wig is very suitable for tall women, and long hair has a unique sense of advanced fashion, you can look elegant and charming. But it's a little more expensive than medium-length hair and short hair, and it's not easy to maintain.
What are the most common wig lengths?
For short length:12 inches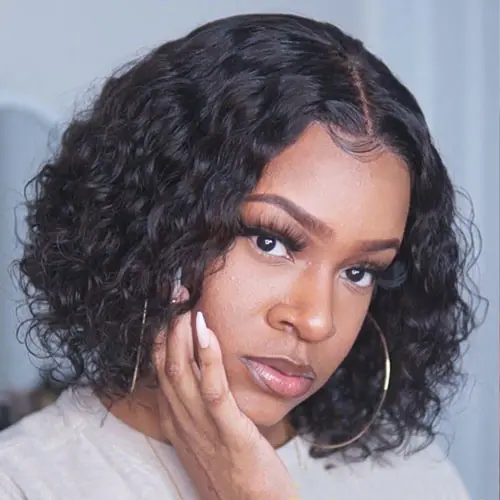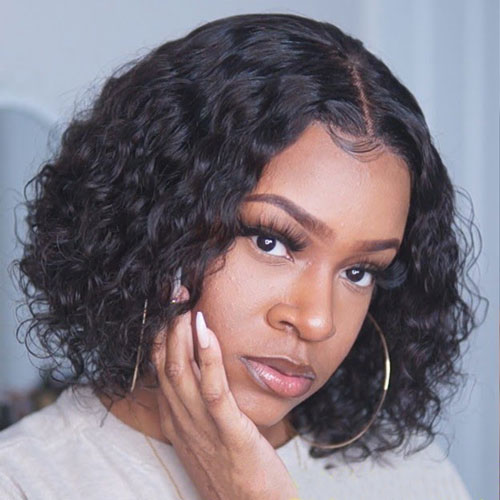 This is a very common length of bob wig, which can usually cover the ears. It looks natural, can be very light, is easy to clean and wear, and is also very breathable in summer. A 12 inch bob wig can meet the needs of most women for a short hair style.
For short length:16 inches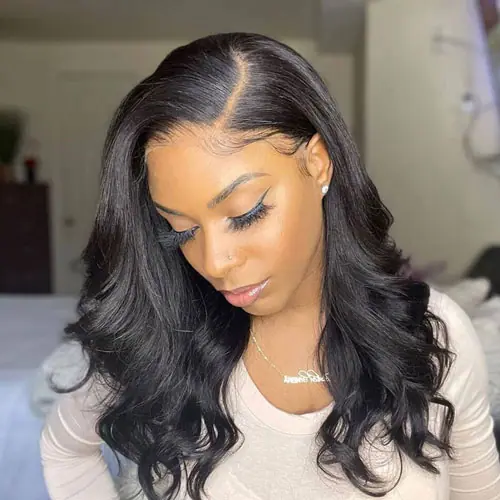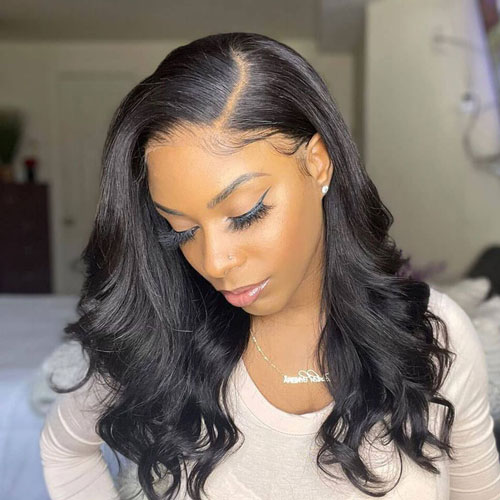 Medium-length wig,16-inch wig is a convenient length, because it can be hanging from your back to half, you can curl or cut short hair hairstyle, can also straighten or do a ponytail do long hair hairstyle,16 inch is an intermediate option between long hair and short hair, suitable for most women, is the most common wig length, is also the most common medium wig length.
For long length:26 inches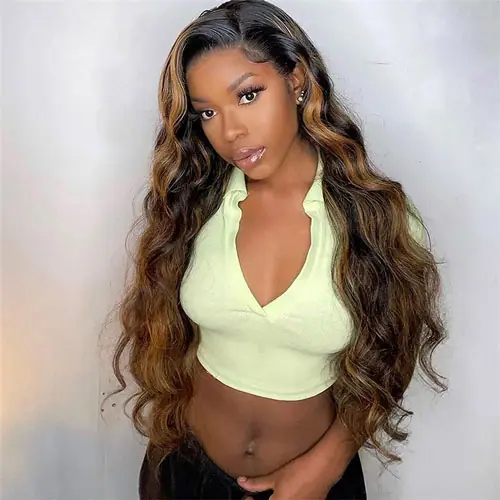 The 26 inch wig is the longest length among many standard wigs. This usually extends to your waist, even beyond it Give you a full and elastic appearance. You can design many long hairstyles, such as ponytails, pigtails, high buns, and so on.
How to choose the best wig lengths?
1. Height
First, you need to consider your height when choosing the best wig length. Low height women should avoid choosing too long hair, it will appear disharmonious.
2. Facial shape
When choosing the best length of wig, when choosing the best length of wig, please try to choose the length that suits your face. Short bob wig is very suitable for women with square faces. For a diamond-faced woman, a medium-length wig with curly or wavy hair would be better.
3. Hair density
You should also consider the density of your hair when deciding the length of a wig. In general, longer hair should have a higher density because it helps the wig look thicker and fuller.
4. Natural appearance
Generally, a medium length of hair will give your overall appearance a more natural look.
5. Price
Choosing a wig based on your budget is also the most important factor in choosing the length that suits you best.
6. Breathability and lightweight
Bob wig is the lightest breathable and lightweight, then a medium length wig, then a long hair wig. You can choose according to your own actual situation. Short hair wig is the most suitable choice for summer.
Final thoughts
Do you need to buy a new human hair wig? You can buy any length and type of human hair wigs in Recool Hair. Great discounts are for you to buy the wigs in Recool Hair. Come and make a try dear.