Wigs have increasingly become a way to quickly achieve a stylish appearance and demonstrate one's personality and style. And there is one common question whether you need a wig cap to wear a wig. You may find that a wig cap can make wearing a wig easier, more natural and beautiful, and has a certain protective effect. However, you may also find that it feels oppressed or overheated in your head.
In today's blog, you will have a more detailed understanding of the advantages and disadvantages of wearing a wig cap and get some tips to wear your wigs better.
Is it necessary to use a wig cap?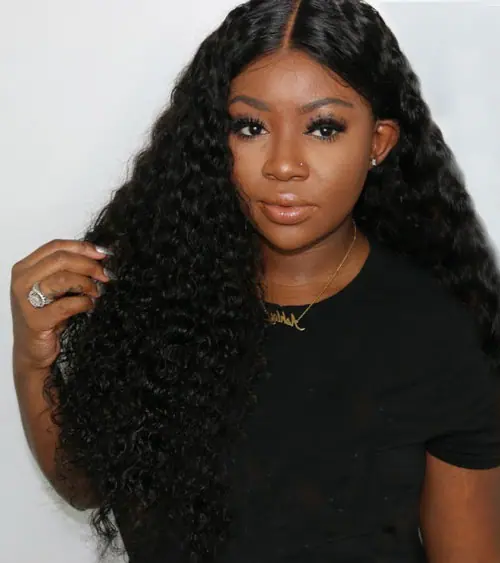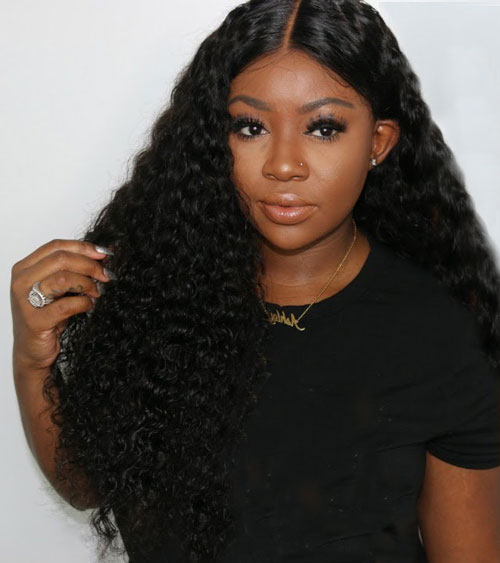 It's entirely your decision. These two methods have their own advantages and disadvantages.
If you have full or heavy hair loss
Advantages of wearing a wig cap
Wearing a wig cap can protect your scalp and prevent itching or discomfort caused by wearing a wig. Itching and discomfort can easily aggravate your hair loss and further damage your scalp.
Wearing a wig cap can better fix your wig. The wig cap can prevent it from slipping, strengthen the stability of your wig and prevent it from shifting or falling.
Disadvantages of wearing a wig cap
Wearing a wig will increase sweating, and your wig cap will easily lock in heat, leading to more sweating on the scalp, which will make you feel uncomfortable and sultry when wearing it.
Wearing a wig may cause irritation, and the wig cap is easy to contact your scalp directly. However, some wig cap materials are easy to irritate sensitive scalp, leading to scalp injury. If your scalp is particularly sensitive, you must pay great attention to the choice of wig cap material.
If you have no or light hair loss
Advantages of wearing a wig cap
If your natural hair doesn't match your wig hair, wearing a wig cap can prevent your natural hair from coming out of the wig.
Wearing a wig cap can make your natural hair flatter on the top of your head, which helps to create a more natural hair appearance for you.
Disadvantages of wearing a wig cap
If you wear a wig cap for a long time, it will cause headaches, especially when the wig cap feels tight, or your hair is thick.
If you have long or thick hair, adding a wig cap to your hair will make it hot and sweat quickly.
If your natural hair or wig cap is not cleaned, it is easy to breed bacteria.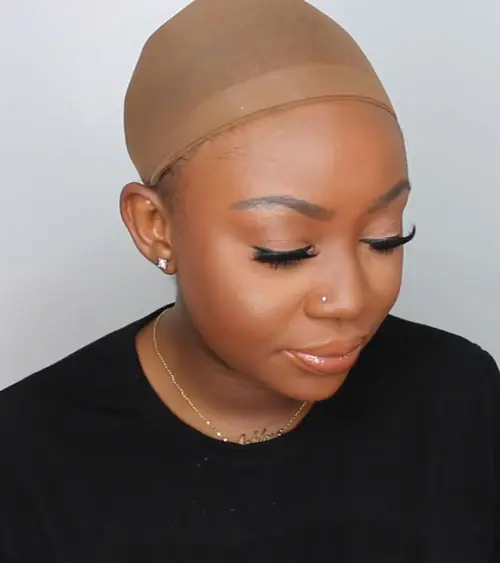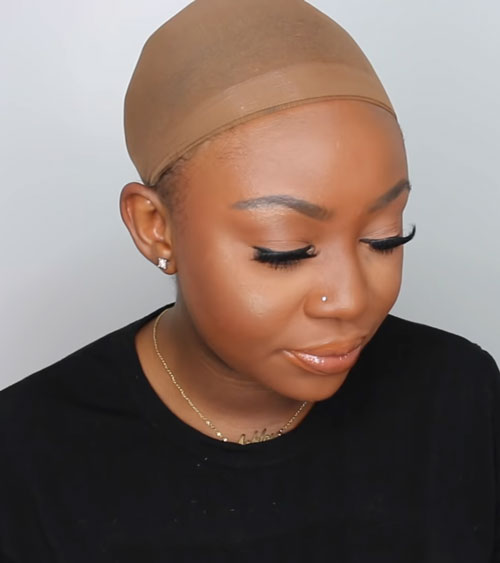 Some tips to know when you make a decision
1. Head size
Everyone's head is different in size. In case your head is bigger, you may feel that your cap is tight. When you wear it for a long time, it will cause headaches. On the other hand, if your head is small, the cap may slip under the wig and make it fall off. Therefore, if you can't find a perfect wig cap, it is recommended to wear a wig without a wig cap.
2. Sensitive skin
Wig caps made of nylon and cotton are the most common. But for those with sensitive skin, this may be a challenge. Cotton caps can dry the hair and skin, while nylon can irritate and itch the skin.
3. Temperature
If your weather is hot, you'd better avoid the cap before putting on the wig. This is because the cap will increase calories, leading to rashes and scalp and hair damage.
4. Try it separately
If you are not sure about the choice, you can try wearing wigs with wig caps or without wig caps separately for a few days. This will bring you the most comfortable experience.
5. Cap materials
Nylon wig cap is the most common one, which can provide enough grip to keep your wig.
Cotton wig caps can dry and damage natural hair a little because of their hygroscopicity.
6. Breathability
A breathable wig cap can keep your scalp cool and prevent excessive sweating.
7. Suitable color
When choosing a wig cap, you should try to choose a color like that of your scalp, which can create a more natural hairline, such as a transparent or flesh-colored cap.
8. Clean wig cap
If you need to wear a wig cap, you must make sure to keep it clean before wearing it.
How to put on a wig cap?
You need to make sure that your scalp and natural hair are clean and dry before putting on a wig.
You can knit or twist your natural hair to make it as flat as possible at the top of your head.
You can spray a little scalp protectant on your head to protect sensitive skin. Make sure that the protective agent dries before putting on the wig.
Then you can put on your hair cap. You can apply some concealer powder to make the edge of your hair cap like the color of your hairline.
How to prepare your natural hair without a wig cap?
When you decide to give up the wig hat, hair preparation is very important. If you have more natural hair, you need to gather your natural hair at the top of your head and flatten it as much as possible.
Cornrow is one of the ideal methods. It also helps to protect your real hair. When you wear a wig for a long time, this method is very comfortable and breathable.
It is also an effective way to braid your natural hair. Although it may not be completely flattened, your real hair will be protected. Suggest you tie your hair in a pigtail, so there won't be too many bumps.
Twist or flat twist is another way to do hair. You must make sure that the twist is small so that there are no bumps or bumps under the wig.
Final thoughts
Hope you can get nice help from this blog. Do you need 10A high quality human hair wigs which are durable? Recool Hair is doing promotions now that you can get various types of human hair wigs at affordable prices. Welcome for your orders.
Related Articles
Should I Wash My New Wig Before Wearing It