You must try deep wave hairstyles, which is one of the most popular hairstyles nowadays. There are various types of Deep wave hairstyles, and many people already own their own deep wave hairstyles. Deep wave hair can make various kinds of hairstyles. Do you know how to choose a unique and beautiful deep wave style for making? If you need some advice, this blog will make you very satisfied.
What is deep wave hair?
Deep wave hair has the "s" shape curly style like a deep wave water. The curls are looser than water wave hair, while tighter than body wave hair. The style is gorgeous and elegant.
Types of deep wave hair for hair textures
Brazilian Deep Wave Human Hair
Malaysia Deep Wave Human Hair
Peruvian Deep Wave Hair
Indian Deep Wave Human Hair
Why choose deep wave hairstyles?
1. Beautiful curves
Deep wave hair has a unique arc, which is very beautiful. Loose curly hair is the choice of every woman who likes elegance.
2. Neat an
Deep's curls are all in one direction, and the hair and soul are very neat without clutter, which is regular: Wavy hair.
3. Participate in various activities
You can use deep wave hairstyles to participate in various activities, whether it's daily activities or parties.
4. Multiple choices
There are many kinds of Deep wave hairstyles, and you have many choices, from different colors, different hair styles, different hair lengths, and so on.
5. Feminine flavor
Deep Hairstyles can make your appearance have the unique temperament and charm of women, which is very suitable for mature women and makes you more charming.
6. Easy to build
Deep wave hairstyles are easy hairstyles to create. Compared with water wave hairstyles and curly hairstyles, you can create it quickly.
7. Easy maintenance
Deep wave hairstyles is a hair style that is relatively easy to maintain, compared to a curlier hair style.
Popular deep wave hairstyles you can make
1. Bob hairstyle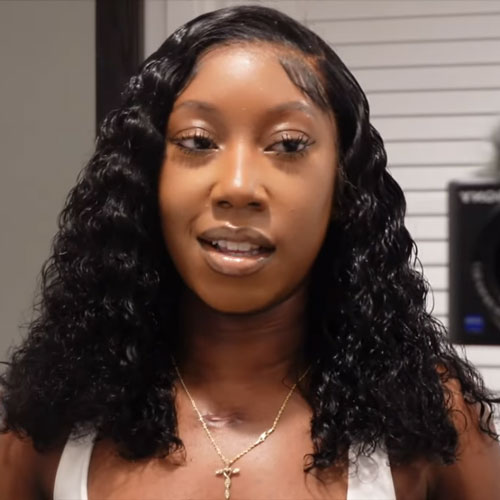 You can try cutting your deep wave hairstyle short. The short deep wave hairstyles are easy to maintain, and you can save some maintenance time and money. And bob's hairstyle is very unique and has a unique charm.
2. Half up and half dow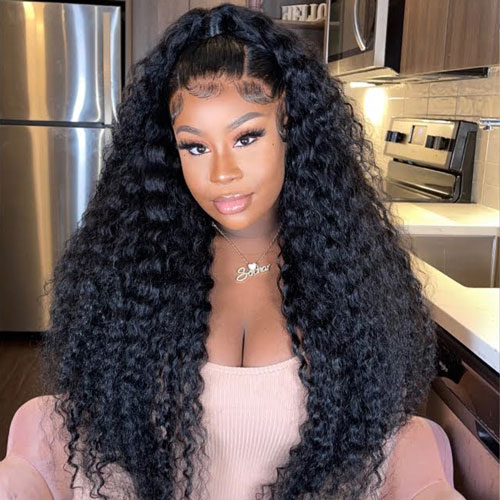 Why try the upper and lower hairstyle? It is suitable for leisure and busy life. You only need to make the upper part of deep wave hair into a high bun, and then the lower part can be freely displayed on your back. This can give you a very full appearance and increase the height of your hair.
3. Double bread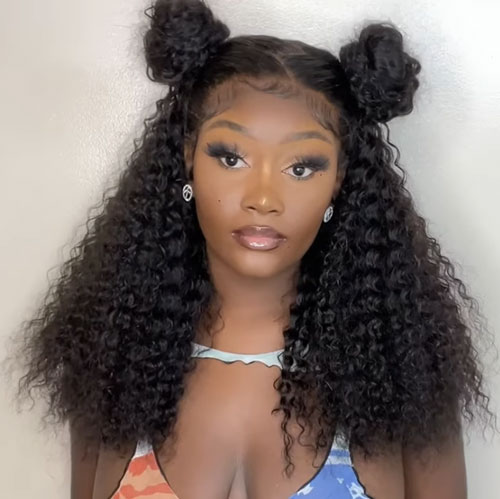 This is a very energetic and lively shape. You can make your deep wave hair into two buns, which is very cute. The fashionable style highlights your personality, making you look different and eye-catching.
4. Crown braid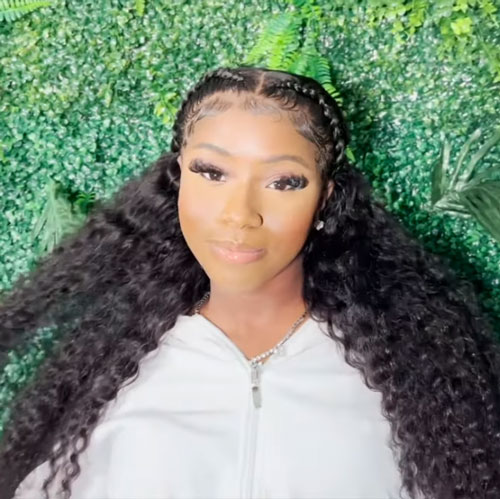 Crown braid is one of the most popular deep wave hairstyles. The appearance of your hair will have more dimensions, increase the volume of your hair, and give you noble and fashionable temperament. You can also wear some hair accessories around the braids to make them more attractive.
5. High bun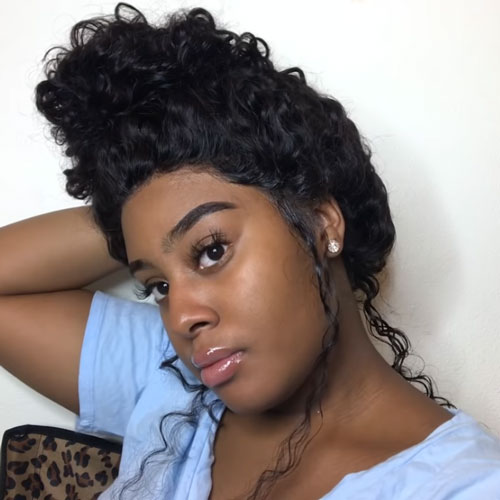 High bun is one of the simplest modeling methods, and the appearance of high bun is very simple, which makes your temperament more noble. High bun is one of the most suitable hairstyles for sports or work. You need to put all the deep wave hair on your head, make a ponytail first, then put on a hairband, wind your ponytail clockwise around your hairband and fix it with a hairpin.
6. Curly bun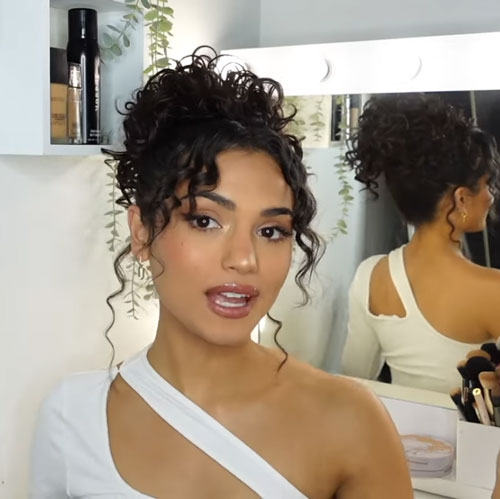 This is an easy-to-create deep wavy hairstyle. You can gather all the deep wave hair at the back of your neck, then twist it and fix it with hairband. You can leave some broken hair on both sides of your head to make your appearance more attractive.
7. High ponytail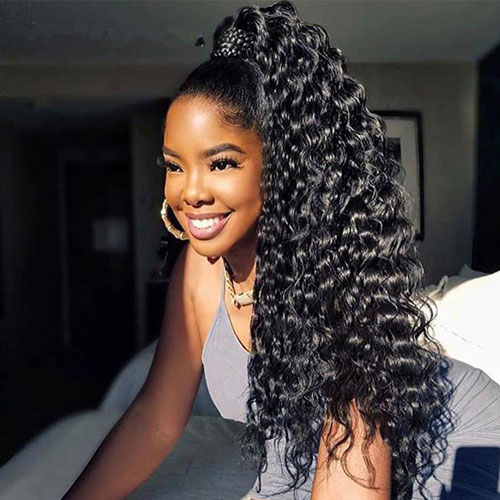 You can make your deep wave hair into a high ponytail shape, which is very classic and timeless.
8. Colored waves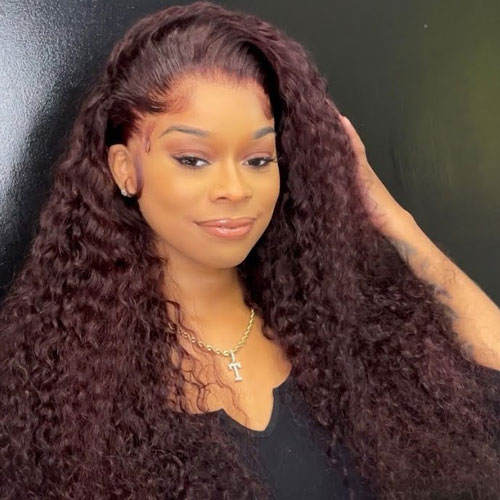 You can dye your deep wave hairstyles to show your personality or mood with colors. You can match your clothes with different colors of deep wave hairstyles to get a perfect appearance.
9. Make a Bangs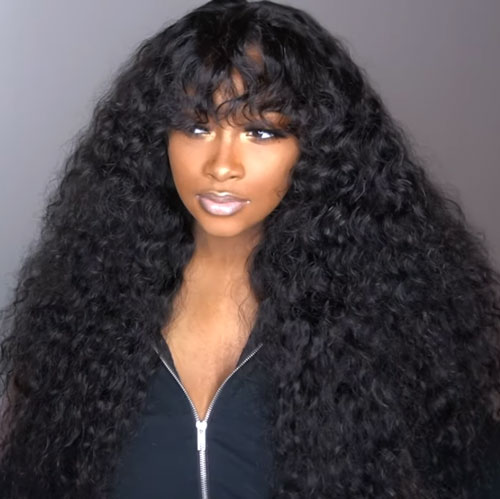 You can try to design bangs for your father deep wave hairstyles. There are many styles of bangs, and bangs can not only cover up your facial flaws, but also highlight some of your facial features accordingly.
Why not try deep wave human hair wigs?
You can choose deep wave human hair wigs to realize your favorite Deep Wave Hair Styles. Deep Wave Human Hair Wigs has high quality and strong durability. You can use it for a long time, and it is not easy to tangle and fall off. You can get a natural appearance just like your own real hair, with natural hair color.
Deep wave human hair wigs can also give you a lot of styling options, especially in terms of hair length, density, bangs and hair color. There are so many choices of wigs that you will be satisfied.
Where to get the best deep wave human hair wigs?
In Recool Hair, you can get 10A grade wigs made by 100% virgin human hair. Recool Hair has more than 10 years of hair production experience, and the quality of wigs is guaranteed.
Final thoughts
Now that you know many different styles of deep wave hairstyles, you can choose your favorite style according to your own preferences. Natural hair that you can create and design. You can also get deep wave hairstyle by buying wigs and designing wigs. I hope this blog will be helpful to you. Thanks for watching.