Crimped hair is making a comeback, which is one of the biggest surprises of the year! It was a major hairstyle trend in the 1980s and 1990s, loved by many pop stars and celebrities, and is back in fashion now.
Crimped hair can increase the volume of your hair, give your hair a prominent appearance, give your hair a fresh new texture. Learning how to curl hair is not difficult, next, we will help you build your crimped hairstyles. After you learn, you can easily finish this hairstyle at home.
What is crimped hair?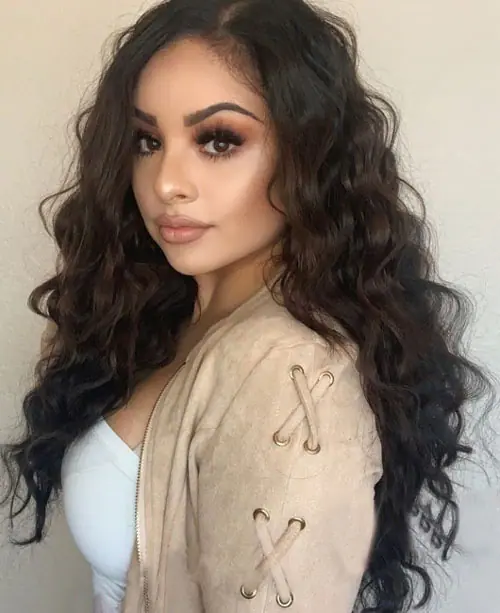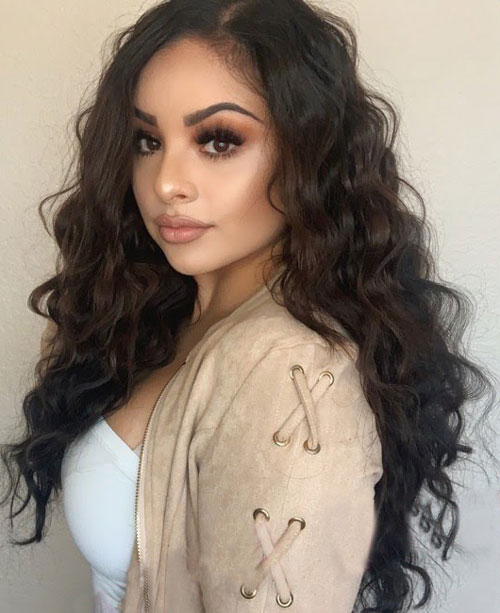 Crimped hair is the creation of a serrated or wavy texture on straight or straightened hair with the help of the curl tool. It is different from the traditional wavy hairstyle or loose curly hair and can greatly increase the texture and volume of hair.
Crimped hair is one of the latest trends in the hair industry and is very fashionable. There are many styles of crimped hair, and there must be something you like.
Who is suitable for crimped hairstyles?
Crimped hairstyle is a versatile choice for many people. Crimped hairstyle can increase the texture and volume of straight or fine hair, which is especially useful for those with sparse or lifeless hair. Those who have wavy or curly hair can use curly hair to enhance their natural texture and create a unique appearance.
In short, if you are considering a crimped hairstyle, but are not sure whether it is suitable for you. It may be helpful to consult a hairstylist, who can provide the best choice for your hair.
How to do the crimped hairstyles?
1. Select the right curling iron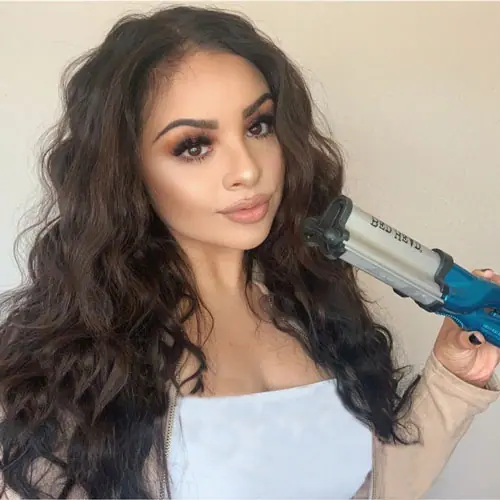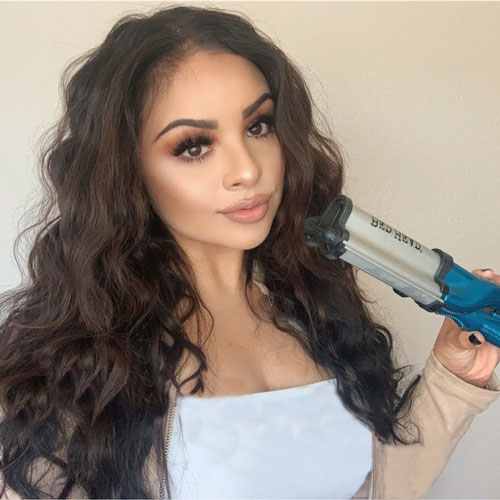 You should choose the curler that suits your hairstyle. If you buy a curler for stubborn, bushy hair, it won't do the same for fine, smooth hair. Choosing the right curler to quickly and accurately shape your hair will take less time and reduce heat damage.
2. Wash that hair and remove the tangle
You should clean and condition your hair before you roll it to make sure there is no dust or extra grease that can interfere with your hairstyle. After you dry your hair, you can use a wide-toothed comb to disentangle your hair.
3. Apply thermal protective agent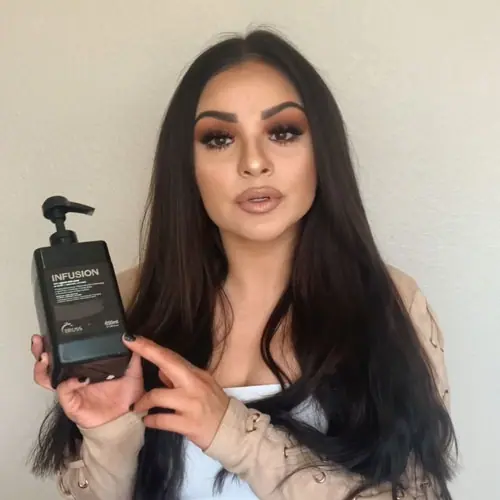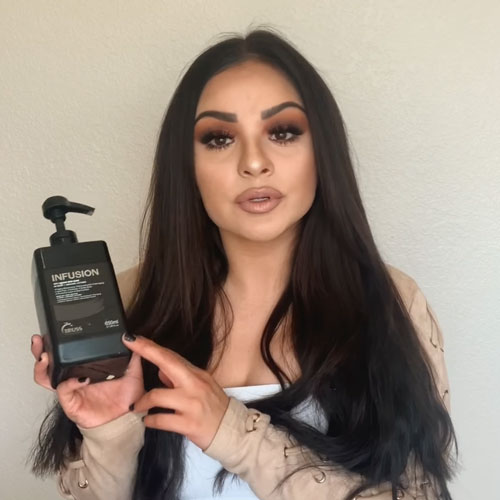 After you wash and disentangle your hair, you can apply a layer of thermal protection agent to your hair. Which can reduce the damage caused by the thermal setting tool to your hair and prevent the hair from drying, dulling and breaking due to heat during the thermal setting process.
4. Straighten your hair
Your hair doesn't have to be straight, but if you start with relatively straight hair, then your crimped hair has a clearer texture and curls better. If you have wavy or curly hair, straighten your hair with a hair straightener and remove any visible loops. If your hair is already straight, you can skip this step.
5. Separate your hair
Next, you should place your hair from the ear to the top and bottom, and then use a hair clip or band to hold the top half of the hair in place for subsequent curls.
6. Prepare curly hair tools
You need to clean your curling iron, especially the heating plate, to make sure there is no residue from the previous styling product. Then you can plug it into the electrical outlet and set the temperature to the lowest setting to better protect your hair. You can allow the curler to warm up for 3-5 minutes before using the styling.
7. Start curling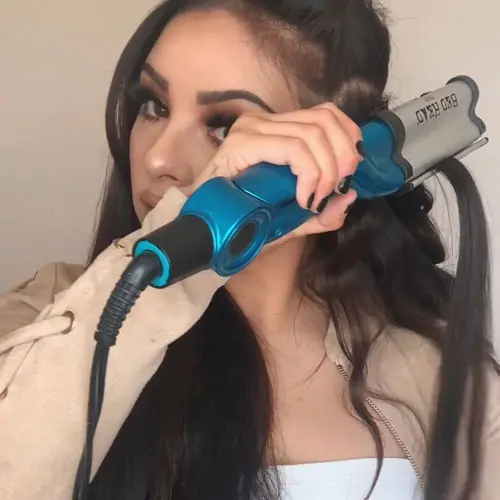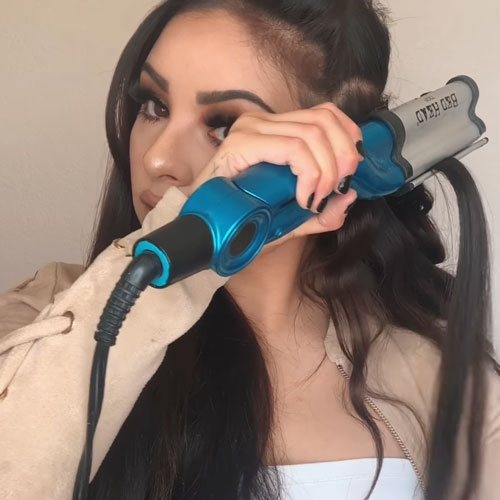 Paint your hair with primer and curl it to create the perfect wave and bend you've always wanted. Start at the root. Take a small part of your hair and hold the iron gently. To create the perfect pleat pattern, you hold the tool for 3-5seconds before releasing the clip. Then you can release the root and slide the crimp down to crimp the length, like the root. To prevent any play between the waves, try overlapping the crimp on the last crimp. Repeat this way and you'll get charming, fluffy curls.
8. Apply hair gel and complete
After you finish all the curls, you can add some hair gel to hold the crimped hair in place. It can make your look shinier and more appealing.
Conclusion
Hope that after reading this article, you can learn how to make your hair crimped easily. If you are worried about curling your natural hair, you can choose human hair wigs to avoid hurting your natural hair. Recool Hair has great 10A human hair wigs. These wigs come in various types. You are welcome to buy.
Related Articles
How To Keep Curly Wig Looking Wet?