Curly hair is one of the most popular wig styles. Curly hair can give you a great unique appearance and increase hair volume. It is a sexy and fashionable style. But curly hair is more difficult to care for than straight hair, and you will face more challenges when caring for curly hair. Only by taking proper care of your curly hair can you get the best and most beautiful appearance.
Today's blog will share 8 common mistakes in caring for curly hair wigs and their solutions to help you keep your curly hair vibrant, shiny and natural. Finally, we will recommend some curly human hair wigs that are selling well in our shop. Now just read on for the best guide.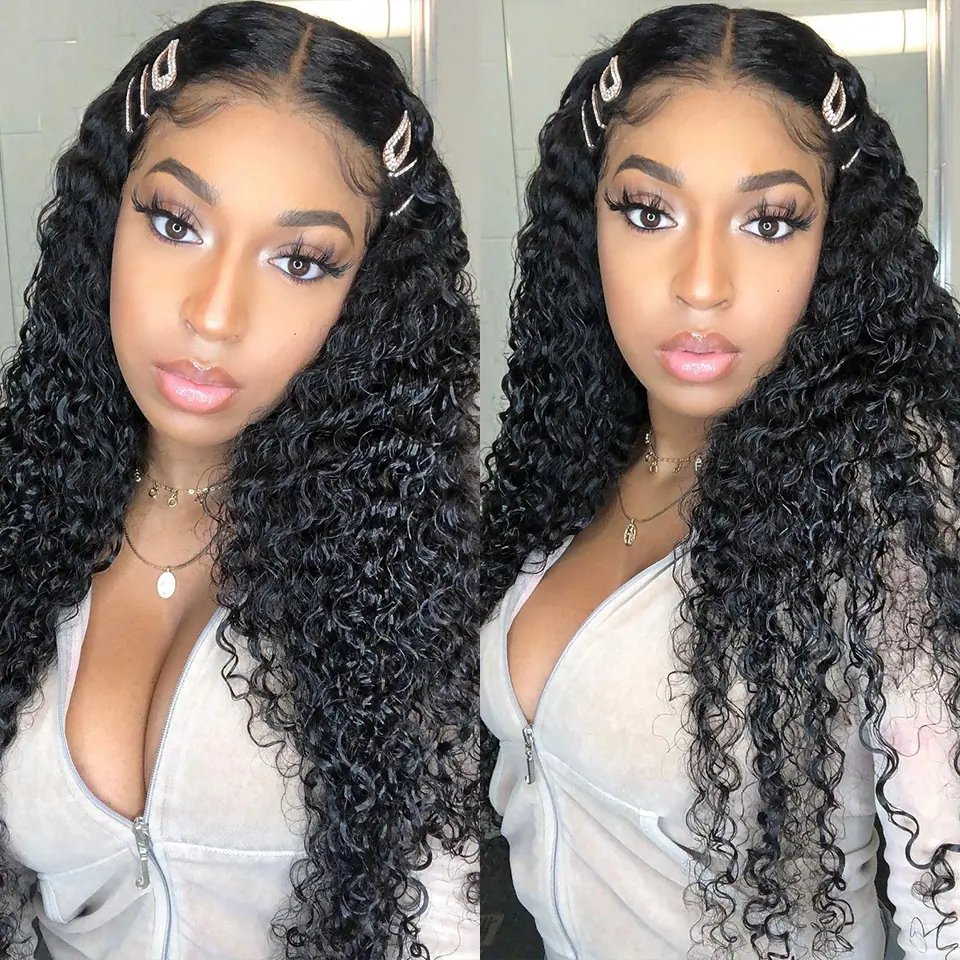 8 common mistakes you should know
1. Excessive hair washing
Too much washing hair means more shampoo, which will make your curly hair lose moisture and nutrition quickly. Too much washing will dry your curly hair, leading to damage and breakage, making your curly hair dry, fragile and lusterless. Too much washing is our most common mistake.
2. No conditioner
If you don't use conditioner, your curly hair can't be adequately maintained and repaired, and your curly hair will have hair problems such as dryness, splitting and shedding more quickly. Curly hair tends to dry, dull and tangle more easily than straight hair, so conditioner is very needed.
3. Use products containing sulfate
Sulfate can cause a lot of foam in shampoo. This ingredient will peel and dehydrate your curly hair and irritate your scalp. Resulting in dryness, tangling and shedding. Excessive use of hair care products containing sulfate makes your curly hair bad and lifeless, making your maintenance more difficult.
4. Dry hair in the wrong way
It is wrong to use a hair dryer with high temperature and strong wind to dry your curly hair. Although it is fast, it will also cause damage to your curly hair. High temperature and strong wind are double harms to your hair.
5. When you sleep without protecting your hair
When you sleep, you don't have protective measures to let your curls directly rub against your sheets or pillows, which will hurt your curls, leading to water loss and dryness, so that's why you get up the next morning and your hair is messy. In severe cases, your curls will fall off.
6. Improper combing
When removing tangles, if you comb the curly hair from top to bottom, it will make your tangles worse. Moreover, if you use a narrow-toothed comb to count your curls, it will cause more friction and pull on your curls and cause them to fall off. It's also not a good choice to comb your curly hair when it's wet. It will make your curly hair tangle and fall off. It's also not advisable to comb the curly hair with too much effort, which will obviously hurt the hair.
7. Excessive use of heat setting tools
Too much use of some curly or straightened hair heat setting will make the hair fragile and easy to dry, which is not a good choice. You should know that every thermal styling is harmful to your curly hair.
8. Swimming without a swimming cap
This is a mistake that is easily overlooked. When you go swimming in the swimming pool or the seaside, if you don't wear a swimming cap, your curly hair will inevitably be hurt by some chemicals or pollutants such as chlorine in the water.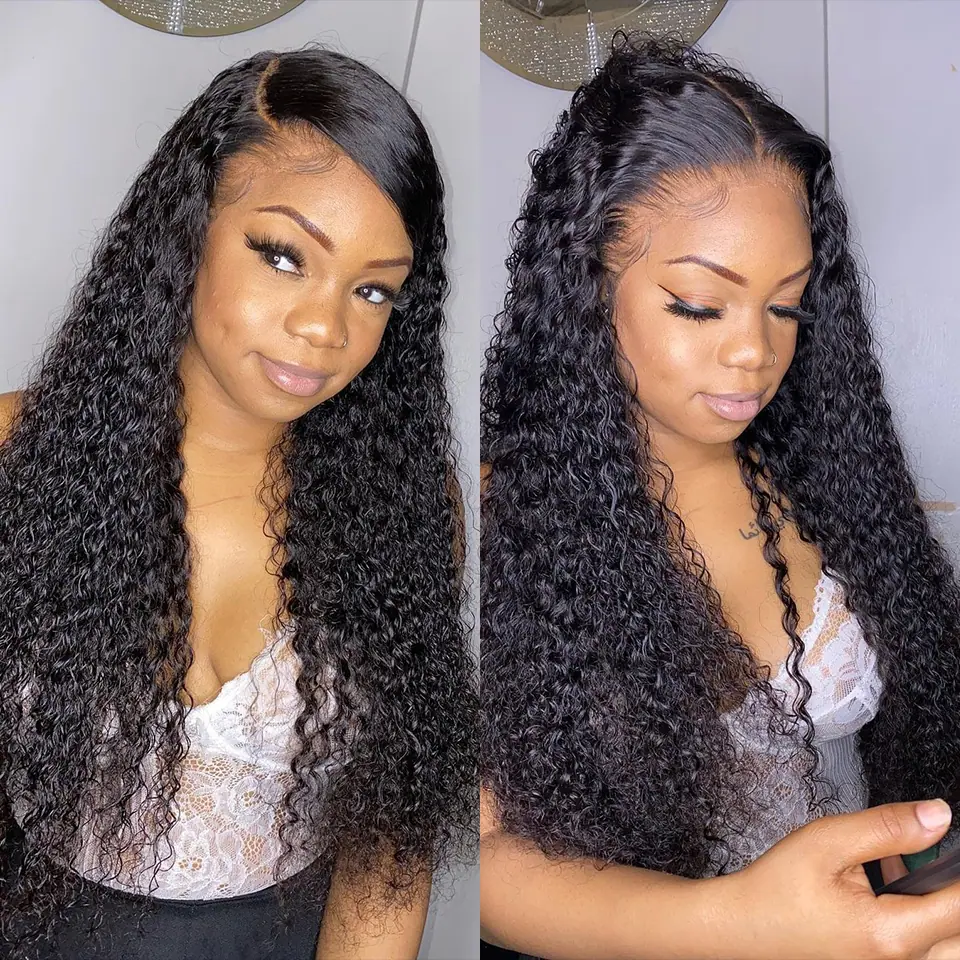 How to avoid the 8 common mistakes
Use correct cleaning frequency skills
You should control your shampoo frequency. The frequency of cleaning depends on your wearing frequency and the specific dirt condition of the wig. Usually, you can wash your curly hair once or twice a week.
Apply conditioner promptly after cleaning your curls to provide lasting moisture and nutrients to your curls and help prevent frizz, breakage, and UV damage. Effective use of conditioner will make your curly hair nourish, moisturize and full of vitality.
Use sulfuric acid-free hair care products
Use mild, sulfate-free hair products to nourish your hair and prevent dullness and dryness. Regular use of this sulfuric acid-free hair care product can keep your curly hair shiny and elastic for a long time. When you buy hair care products, you can check the ingredients for sulfate.
Use the correct drying method
Air dry your hair naturally. It's the healthiest way. Before drying your hair, you can gently loosen the curly hair, then wipe off the excess water with a soft towel, and finally put it on the wig rack to dry.
If you need to blow-dry your hair with a hair dryer, you can blow-dry your hair with the lowest gear, apply a thermal protector to your hair, and add a diffuser to your hair dryer, all of which can reduce the damage of high temperature and strong wind to your curly hair.
Use correct measures to protect when sleeping
Sleep with your curls wrapped in a silk nightcap, or you can replace your pillow with a silk one to reduce friction and keep your curls in better shape.This will keep your hair shiny and vibrant after you wake up.
Use the correct technique of combing curly hair
Comb with wide tine comb your hair, the movement wants gentleness, don't be too hard.When you remove tangles, you should remove tangles from bottom to top, which can achieve maximum removal effect. If your combing is greatly hindered, you can apply some olive oil to help you comb your curly hair.
Use proper heat setting tools
You should use heat setting tools properly. Don't do heat setting on your hair, such as curling or straightening, when you do heat setting, you must also use corresponding heat protection tools, such as heat protection liquid, to protect your curly hair.
Use a swimming cap when swimming
Wear a swimming cap when you swim. This will protect your curly hair from harmful substances in the water. After you finish swimming, you should wash and maintain your curly hair in time.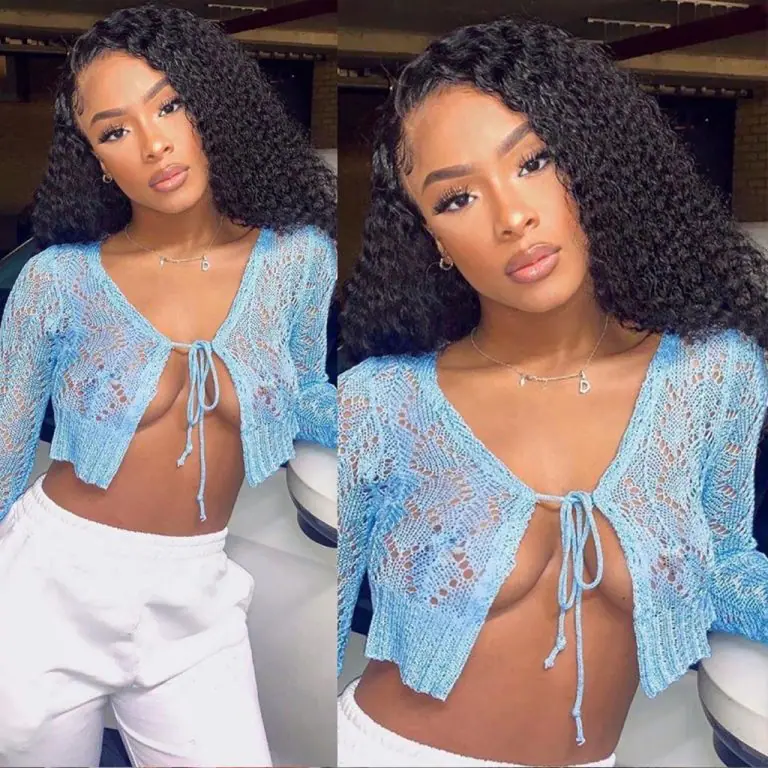 Final reminder
Hope this blog can help you well. You can do better care after you avoid the mistakes and do better work. Now dear, our hair shop has a promotion. Curly wave wigs which are 100% human virgin hair will be sell by big discounts. Welcome for your checking and ordering.