With the continuous improvement of people's living standards, wigs are becoming more and more popular. You can quickly get a beautiful hair appearance, and it is very natural. Pursuing beauty is the nature of almost every woman. Then a beautiful hair appearance is very important.
If your natural hair is damaged or you don't want to hurt your natural hair for styling, you can wear a wig, which is not embarrassing, because you can wear a wig with a natural appearance. The progress of the times has also improved wig technology. Many wigs can give you a very natural appearance, just like your natural hair. This blog will explain in detail what a wig is and how to make it not embarrassing.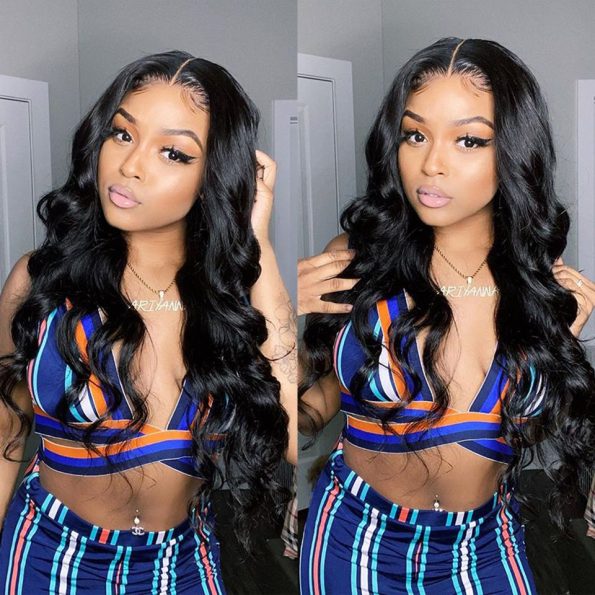 What are wigs?
A wig is a hair extension product that can be quickly installed to obtain a new hairstyle. A wig is basically composed of a soft hair cap and a hair bundle. You can install it with glue or with hair clips and adjusting straps. Wigs can help you cover your hair loss or protect your hair from the harsh environment. Wigs can also provide many fashionable shapes and changeable shapes.
Popular types of wigs
Human hair wigs.
Synthetic hair wigs.
Lace front wigs lace frontal wigs and lace closure wigs.
Headband wigs.
U-part wigs.
Glueless wigs.
Is wearing wigs embarrassing?
The technology of making wigs is very advanced, and high-quality human hair wigs can be genuine.
Wearing wigs has become a fashion trend. It's no secret and nothing to be ashamed of. Is it guilty to pursue beauty?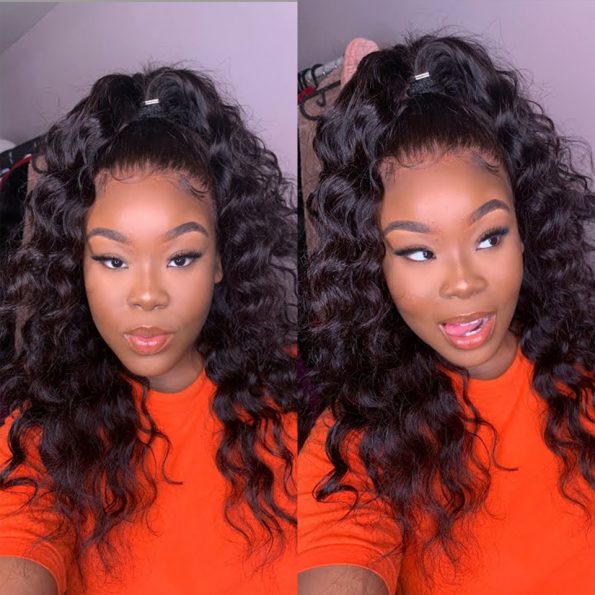 Benefits of human hair wigs
1. The most natural appearance
You can get the most natural hair shine and hairline if you wear human hair wigs. It won't embarrass you. Your hair looks like your own natural hair.
2. Protection
Your human hair wig can protect your natural hair from external pollutants or ultraviolet rays. Moreover, this wig is breathable and comfortable to wear, and your natural hair can grow better.
3. Cover hair loss
There are various types of Human hair wigs, and you can wear them to cover hair loss if you have hair loss problems.
4. Various styles
All our high-quality wigs are human hair wigs, and you can find countless different styles of human hair wigs. Your choice is very rich. You can try human hair wigs in different lengths, shapes and colors.
5. Maintenance saves money and time
Your human hair wigs are not easy to tangle and have fewer hair problems, which can help you save a lot of maintenance costs and time.
6. Long duration
You can use human hair wigs for a long time if you care carefully. This is a wig that is easy to maintain and of high quality.
How to avoid mistakes to reduce embarrassing
1. Human hair wigs VS synthetic hair wigs
You should choose human hair wigs instead of synthetic hair wigs. Human hair wigs are more durable than synthetic hair wigs, and it is less prone to hair problems, such as tangling and shedding. Human hair wigs also lasts longer than synthetic hair wigs. Human hair wigs can create more shapes, and its designability is stronger than that of synthetic hair.
2. Cut the lace properly
When installing lace, you should pay attention to cutting lace properly. If you cut too much, your hairline will not be designed and fixed. When you cut lace, don't cut it all at once, you can cut it several times. When you cut along the drawn hairline, remember to leave some lace, which can provide more space for your installation and design.
3. Appropriate wig size
Before you buy a wig, you should first measure the size of your head, and then buy a wig that suits your head shape. Otherwise, your wig will be too tight or too loose, which will affect your wig experience.
4. The right hair care products
When you choose to care for your wig, you should choose good quality hair care products, preferably those that do not contain sulfate. Sulfate is irritating and will damage your wig hair. You should choose milder products that do not contain sulfate.
5. Wear a wig cap
You should wear a wig cap when installing a wig, which can ensure the flatness of the top of your head and make your hair look more natural
6. Correct dyeing and bleaching
When you dye and bleach your wig, you must consult a professional or follow their instructions. This kind of operation is easy to cause hair damage. If you are not skilled or knowledgeable, don't try it alone.
7. Moderate design of baby hair
Designing baby wigs will make your hair look more natural, but you should be careful not to over-decorate and design your baby hair, or it will make your appearance unnatural.
8. Use heat setting tools correctly
You must pay attention to heat protection before using heat setting tools. You can apply some heat protection liquid to protect your hair or turn down the gear of the heat setting tool. The heat will hurt your wig.
9. Don't wear a wig every day
Wigs also need rest. Wearing wigs every day will damage your wigs and make it more difficult to maintain them. You should prepare at least 2 wigs and then replace them, which can better maintain your wigs.
10. Silk night cap
You should wear a nightcap or don't wear a wig to sleep at night, or friction will make your wig dry and tangled.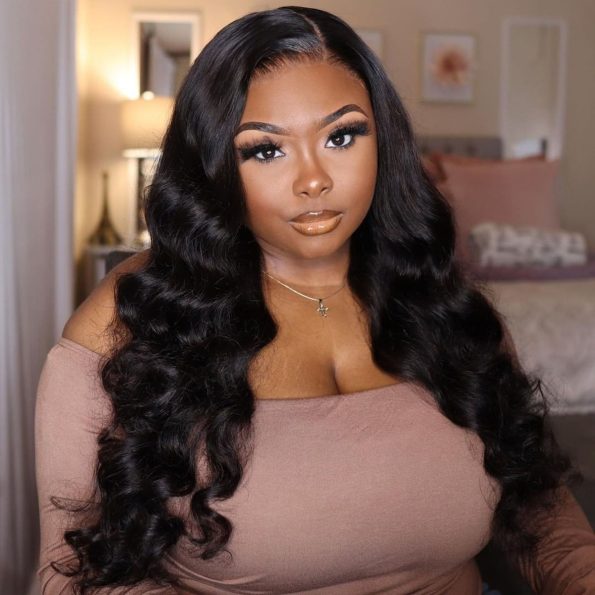 Final reminder
Our hair shop now has various types of wigs. And all wigs are high quality wigs made of virgin human hair in 10A. You can choose them freely on our hair shop. The prices are in big discounts now.