Age is always just a number. Only if your heart is not old, you will always be young. Of course, a beautiful wig may help you better keep young and beautiful. It is normal for hair to become white, less and lose luster with age, and no one can avoid it. You can choose a beautiful wig to help you create the look you like. The production technology of wigs is constantly improving. Now the styles of wigs are diverse, and you can get multiple types of wigs, and you can even create unique shapes and colors you like on the wigs, completely taking the wigs as your own natural hair.
Why do you try the human hair wigs?
1. Natural appearance
For elderly women, human hair wigs can give you a very natural appearance. Hair has a natural luster just like your own real hair. The cuticle of hair is consistent, smoother and neater.
2. Good air permeability
For elderly women, the human hair wig is very breathable, and your scalp won't feel sultry and very comfortable. You can wear them for a long time.
3. Long service life
For elderly women, a human hair wig is a wig that can be worn for a long time, which has very good economic value in the long run and saves you money. If you take good care of a human hair wig, it can last at least a year.
4. Redesign
For elderly women, you can design human hair wigs again, such as cutting, dyeing, bleaching and modification. Human hair wigs have good quality and heat resistance, but you can't over-model your human hair wigs, which will hurt the wig. At the same time, you should also pay attention to the protection of wigs, such as thermal protection.
5. Easy to maintain
For elderly women, human hair wig has few hair problems and is easy to maintain, so it is worth trying.
6. Better than synthetic hair wigs
Human hair is a superior grade 10A hair material that is easier to manage, lasts longer, and is better than synthetic hair. Human hair wigs cost more, but they are worth the extra money. If taken care of properly, human hair wigs can endure for at least two years. Even with proper care, synthetic hair wigs only have a short lifespan and are prone to drying out and snagging. The elderly must try the human hair wigs.
What need elderly women consider when buying human hair wigs?
1. Hair length
You can consider the length of the wig to choose the right one. The length of the wig is usually divided into short, medium and long hair. Short hair from cheek to shoulder usually. The middle hair is usually from the shoulder blades to the middle of the waist, and the long hair is usually downward from the middle of the waist. For an elderly woman, the short length will suit you better. Long and medium length will be a little unnatural.
2.Hair density
You should choose the appropriate wig density, wig density, the plumper hair. If you are looking for a very natural look, you can choose to have thinner hair to match your age. If you want to look good with your full hair, of course you can, and you can be an older person with good –caring hair.
3. For dyeing
You can choose your favorite hair color according to your preference or your age. Of course, you can also dye your hair after buying a wig. For the elderly, you can choose burgundy color to show your elegance. When you dye your wigs, you need to be careful to get the advice from the professionals.
4. Installation method
If you don' t like the glue, you can also choose the gel-free wig, gel-free wig can avoid glue on the hairline damage. Glue-free wigs can be very helpful for older women who are allergic to glue.
5. Lace area
Before you buy lace wigs, you can consider the size of the lace. The larger the lace area, the more diverse the hairstyles can be created. For an elderly woman, you can buy one large-lace-area wig to get more styles.
6. Wig size
For the elderly, it is necessary for you to choose the suitable and comfortable wig size to suit your head size. Then, you can wear the suitable wigs quickly, safely and softly.
Recommend: great human hair wigs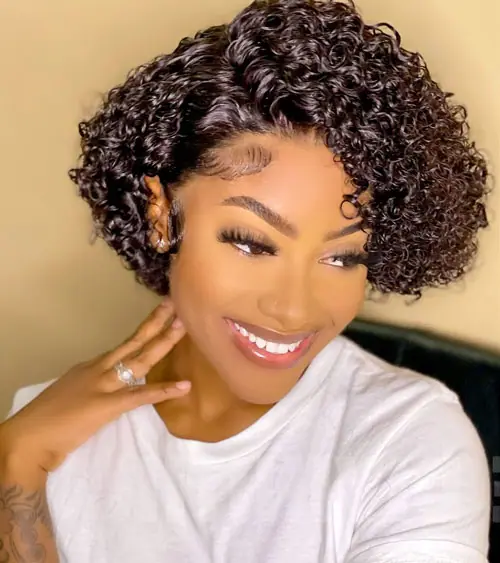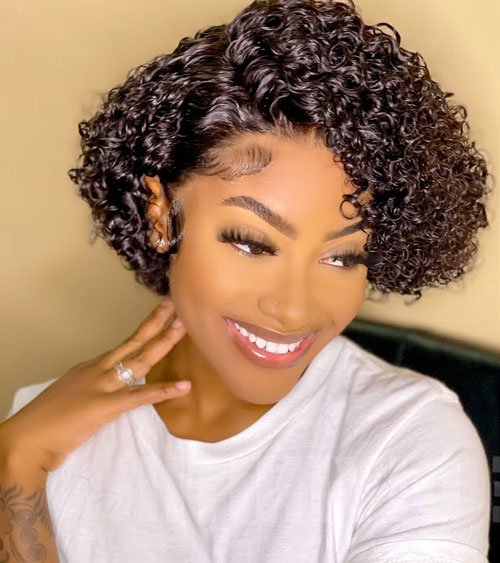 It is short curly hairstyle for elderly women. If you want to be stylish, the wigs can be suitable to you very much. And it is a glueless wig that you can install the wigs easily without the glue. You can avoid the glue to hurt your fragile skin and hairline for the ages.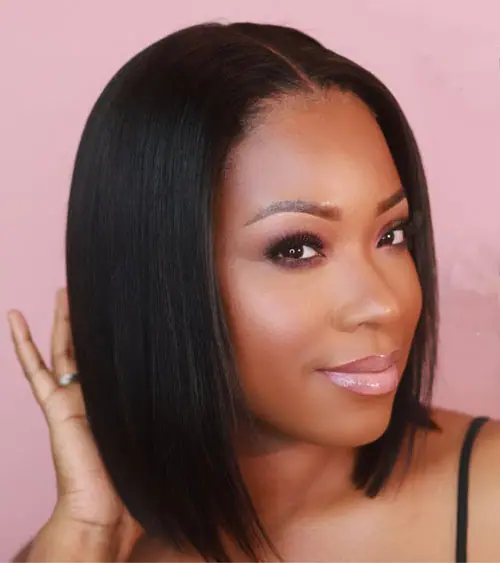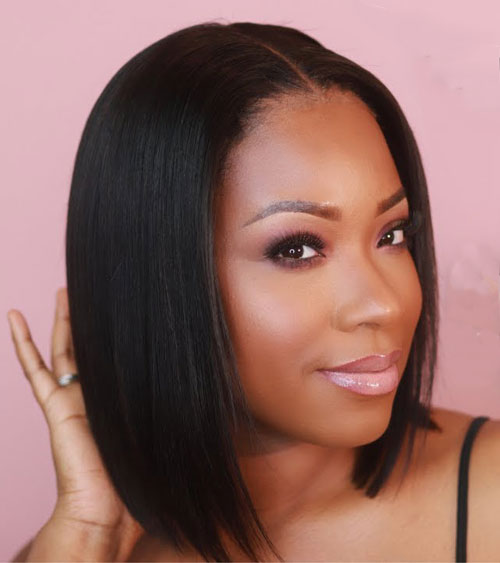 This wig is a straight hairstyle wig. And the hair density is 150% which is natural for elderly women. The hair length is from 10inch to 14inch, for which you can save a lot of money to get the wigs easily.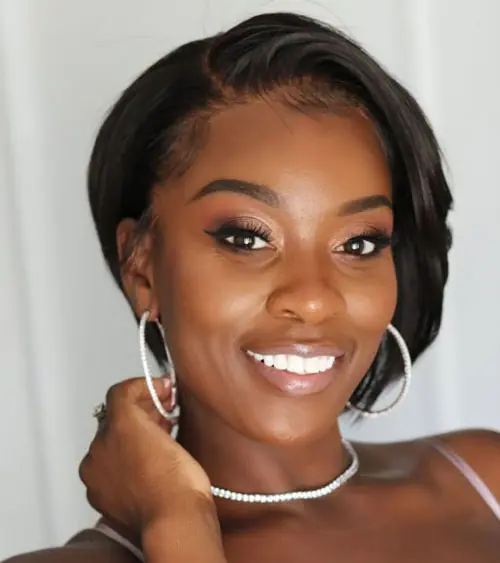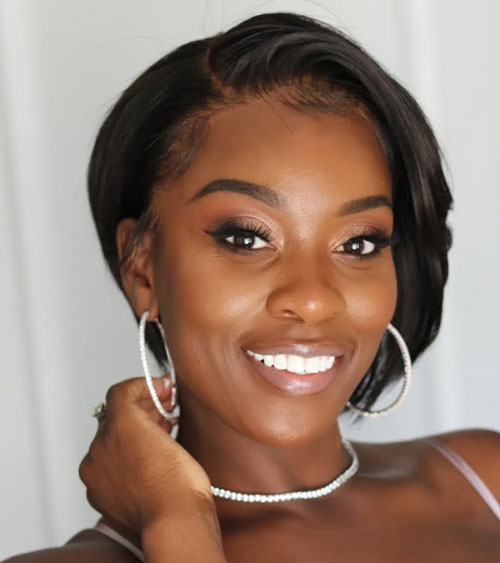 The pixie cut side part wig is special hair look that you will look charming though your age is elderly. It is also a wig in super sale promotion. You can get the 8inch pixie cut wig with straight hair style $49.9 by discount 71% off.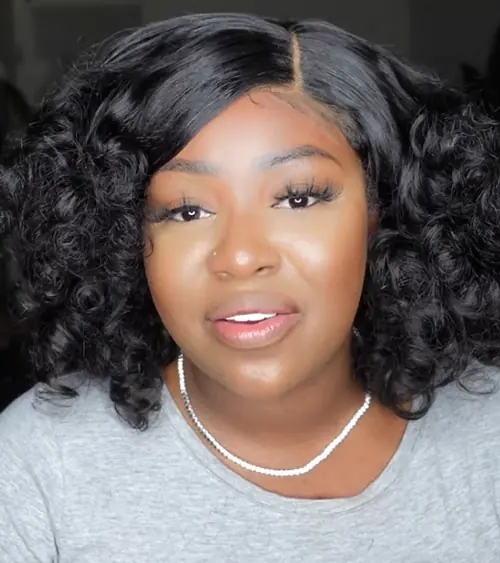 The loose wave short bouncy hair can make you attractive and younger. The wig is a lace front wig which can give you a natural hairline. It is HD lace as well which is the most transparent lace. You will get the soft and light feeling by wearing the loose wave HD lace wigs.
Where to get the best human hair wigs?
Recool Hair is a very nice wig shop which has various types of human hair wigs. And the human hair wigs are all 10A grade quality. You can choose the wigs which suit the elderly well. And the prices are all affordable with big discounts.