Being able to play with a wide range of colors is one of the best things about inexpensive human hair wigs because of their availability in so many various shades. If you want to try something completely different or match the color of your own hair, there is a type of wig color for everyone. There is a natural connection between color and light. Any type of light bouncing off a pigment will produce color. As you probably already know, pigment is essentially what gives things its natural coloration, therefore the color of a wig's pigment could not necessarily match the color you perceive when you look at it.
Depending on how much light is shining off the wig, a wig of the same hue may appear very differently. Similar to natural hair, wigs typically appear brighter and more detailed when exposed to direct sunlight, and darker and less textured when indoors or after dark.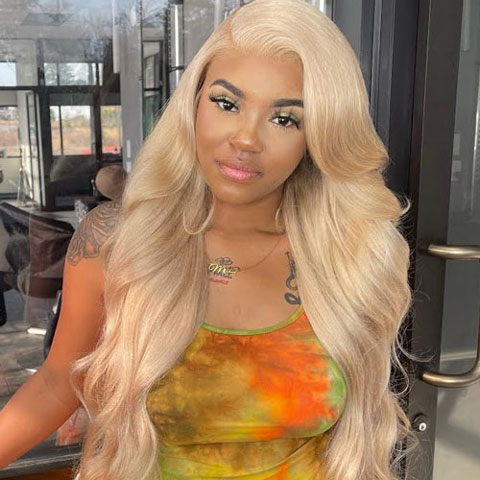 This, of course, makes it a little more difficult to select the ideal wig for you. Consequently, continue reading to discover how to pick the appropriate colored wig!
Before you even decide on the perfect wig color for you, you may be considering if it is worthwhile to spend money on colored wigs. Colored wigs are beautiful wigs that will enhance your appearance. The following are a few justifications for investing in the best colored wig: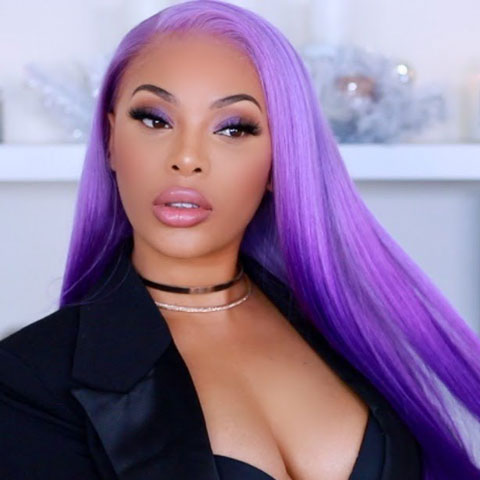 I. A variety of hues are available.
One of the best things about colored wigs is the range of hues they come in. Whether you prefer blonde, maroon, burgundy, chocolate, purple, or red, you can pick the color that best fits your personality and sense of style.
II. Wigs in different colors are great for the summer.
Unquestionably ideal for summer are colored V-part wigs. In warmer weather, dark colored wigs may make you sweat more than usual because of their propensity to absorb heat. Due to this, you could experience extreme unease. Light-colored wigs are the best option for a wig when the weather is high, though, as light colors reflect heat.
III. The colored wig fit the autumn season and are quite lovely.
The best time of year to wear multicolored wigs is in the fall. Contrary to black wigs, colorful wigs inject color into the grey fall season. As we all know, wearing a dark wig may trap heat, causing you to perspire and feel uncomfortable in hot weather. Light wigs are the ideal choice to wear as the temperature rises because light colors are known to reflect heat.
IV. They are incredibly beautiful.
Without a doubt, colored human hair glueless wigs look really gorgeous. Regardless of the colour you choose, your colored wig will look lovely. So, if you want a wig that will enhance your beauty, go for a colored one.
V. Colored wigs are inexpensive.
The cost of buying a colored wig is still less than dyeing it yourself. If you choose to color the wig at home, you will need to buy the materials and equipment required to dye or bleach it. Of course, this can raise the overall cost of the wig. Additionally, it will take a lot of your time to color the wig. To save oneself the bother, you ought to purchase a coloured wig. So, if you're seeking for inexpensive wigs, get colored wigs.
Your ideal wig color.
You need to choose the best kind of wig for you before you choose the color. Which wig do you prefer—human hair, artificial hair, or artificial hair that can be styled with heat? The color you choose is crucial since it will seem somewhat different on each type of wig! A similar auburn shade will appear warmer on human hair wigs and cooler on artificial hair wigs, depending on what you're looking for in a wig.
How can I choose a color wig that works for me?
To help you choose the best colored wig for you, here is a guide.
I. Consider how your skin looks.
Remember that not every hue will go well with your skin tone. You must be very careful to choose a colored wig that complements your skin tone as a result. To do this, though, you must first determine your skin tone.
The best place to start when figuring out your skin tone is the underside of your wrist. Because it represents your genuine skin tone, it can help you distinguish between hues and undertones. If your veins are more purple or blue in hue, you have a cooler undertone. On the other hand, if your veins appear greener, it denotes a warm undertone. The presence of both suggests that your undertone is neutral.
For your gorgeous colored wig, you should choose a shade that is utterly the antithesis of the undertone in your skin. If you have a cold undertone, for example, you should pick a warm-toned wig. You should also choose a cool-toned wig if your skin has a warm undertone. If your undertone is neutral, pick wigs that are either warm or cold in tone. Additionally, it's advisable to stick within a few shades of your original hair's color for a more natural appearance.
Cool hair colors include pink tones, deep red tones, purple tones, ash blonde, light brown tones. Warm colors include brassy brown and golden brown as well as brassy red and brassy blonde, for instance.
II. Take into account the hue of your natural hair.
Another important factor to take into account while choosing the best colored wig is the color of your natural hair. If you don't want a more dramatic appearance, pick a colour that isn't much lighter or darker than your natural hair. Choose a shade that is more or less comparable to the color of your own hair. But if you want to try something different, you may gradually alter the hue over time.
III. Decide on a wig that matches the hue of your eyes.
Your choice of wig may also be influenced by the hue of your eyes. Like with skin tones, it's crucial to pick a wig color that contrasts with your eyes. If you have warm eyes, such as golden brown, green-blue, turquoise, or yellow-green, pick a cooler-toned wig. If your eyes are chilly, such as grey, deep-brown, dark blue, black-brown, or ice blue, you should select warm-toned wigs.
IV. Consider your age.
Additionally, some wig colors are better suited for a particular age than others. Brightly colored wigs typically look best on younger ladies. But lighter, warmer colors are preferred for older women.
V. Make certain the color you select won't fade.
Last but not least, while selecting a lace frontal wig, you want to be sure that the colour won't fade quickly. The colored wig ought to last longer and provide you more value for your money. Buying your colored wig from a reputable hair manufacturer or store that is known for producing and selling high-quality wigs is one of the simplest methods to do this. Make an internet search to find the best hair manufacturer or dealer. With a high-quality colored wig, you can be confident that you're spending your money wisely and that your wig will last longer.
Due to this, we will suggest some of the most well-liked color wigs from our website.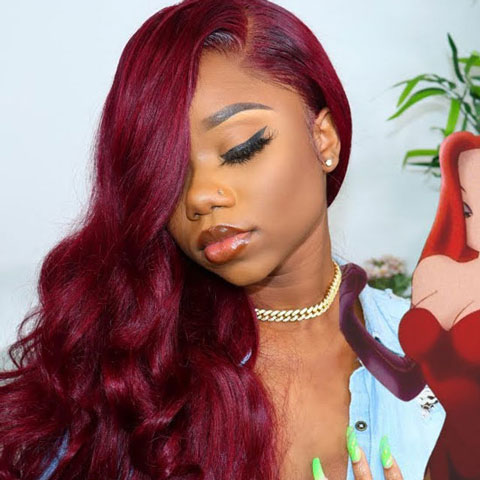 You want to try a short style that still has a natural appearance but adds a dash of colour pizzazz? When your friends inquire "when did you colour your hair?" after seeing you wearing the burgundy wig, you will be delighted.
The genuine appearance of this hair unit starts at the top, where its premium lace gives off a clear, translucent appearance that makes it impossible for anybody to tell that you are wearing a wig. With each touch, your fingertips will be singing thanks to the silky, smooth texture of this colored wig, which has smouldering crimson, 100% virgin human hair. You'll like the way your lustrous, thick, deep maroon-hued human hair flows naturally!