There are countless important days in every woman's life, whether it is festivals, dates, weddings, birthdays, anniversaries, parties, etc. Every woman will dress up her hair exquisitely when she participates in various activities. A woman's hair is one of the most beautiful parts of her body. Are you still worried about choosing what hairstyle to create for special occasions? My friend. Please don't worry. Today's blog will share and recommend 10 hairstyles of Easy and Beautiful Fancy for you. Please continue reading.
10 easy and beautiful fancy hairstyles you should know
1. Weave crown hair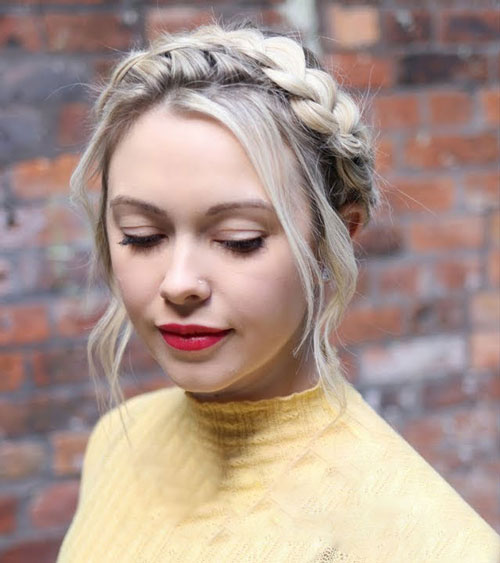 Woven crowns have amazing effects and a very romantic appearance. This style is particularly popular and has a fashionable and bohemian appearance. This model is suitable for any occasion, especially for daily life or parties, and it is also simple to build. Your thick braids can naturally blend into your hair, and you can also match some accessories to make your hair more attractive.
2. Short hair and full volume
Short hair and curly hair are easy to manage and design, and simple to maintain, saving money and time. Full curly hair makes slender short hair fuller and increases the volume of short hair. Loose curly hair makes the whole look comfortable and effortless.
3. Half top and half bottom hairstyles and accessories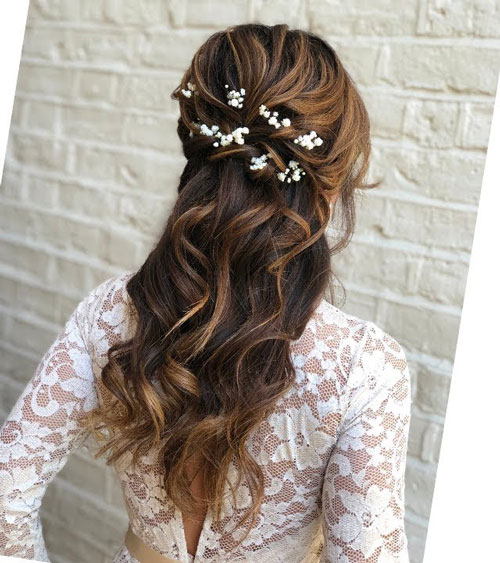 This is a simple and chic hairstyle. Half-top and half-bottom hairstyles with bows or other accessories can create lovely and exquisite shapes that look lively and energetic.
4. Space buns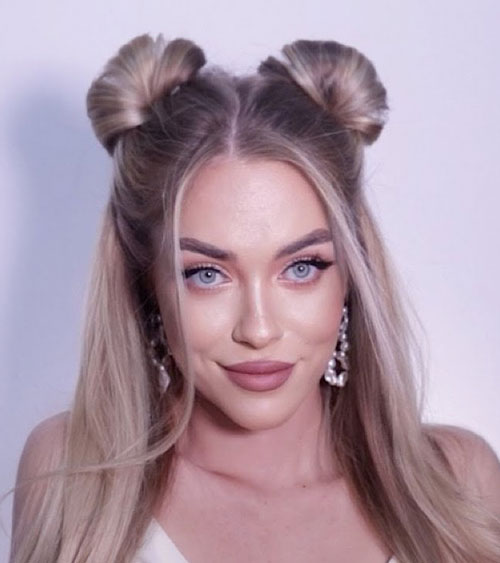 This hairstyle is full of youthful and lively atmosphere, unique and eye-catching style. This hairstyle is also easy to do, you don't need much effort, and it is versatile, and you can do many different hairstyles.
5. Waterfall styles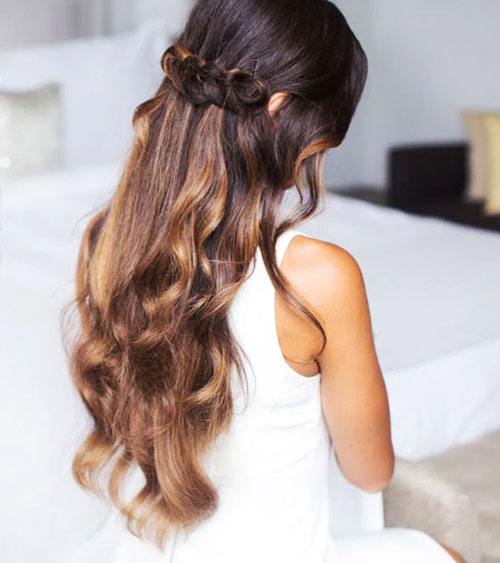 Waterfall braid is your best choice, it is both romantic and casual. Although it looks a bit complicated, once you get the hang of this style, it's easy to shine on special occasions. This hairdo is very suitable for daily activities, the workplace, and travels.
6. Top knot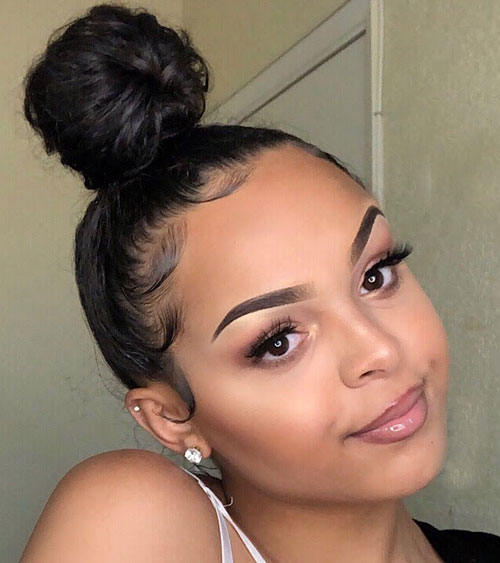 You can try this quick and simple hairstyle, which is the top knot bun. This is a super simple and stylish appearance. You can save a lot of time, and the maintenance is simple, which is suitable for almost all occasions.
7. Super fluffy bun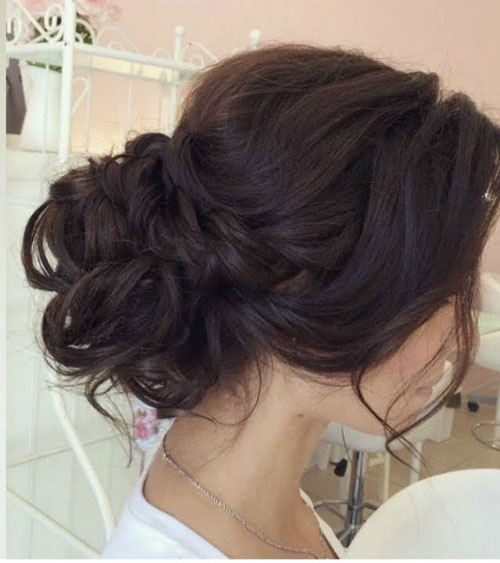 You can try this oversized bun, which is a combination of smooth straight hair and beautiful curly hair. The straight hair is used for parting and front hair, and the curly hair is combed into a big messy bun, and several strands of hair hang down easily. Tie your hair loosely together and twist it into a low bun.
8. Timing of directional wave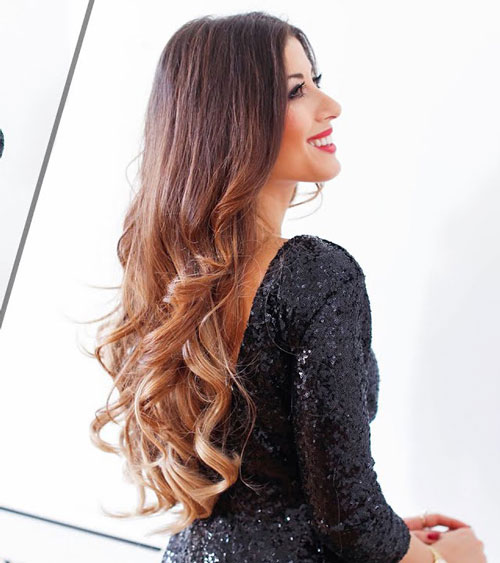 This loose long hair rolls like the main hair of a mermaid and hangs from the shoulder in the most perfect wave. This shape can be completed through large hair curls and firm grip of the product.
9. Fantastic natural curl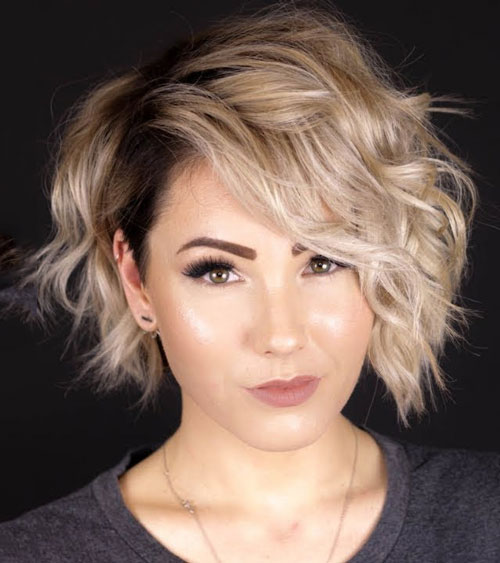 If you have a pile of spiral natural curls, you can add some colors and light products to create a dreamy color. Of course, you can also use the curler to create your favorite curls, and then slightly dye it to create this beautiful hair style.
10. Messy and rotating Updo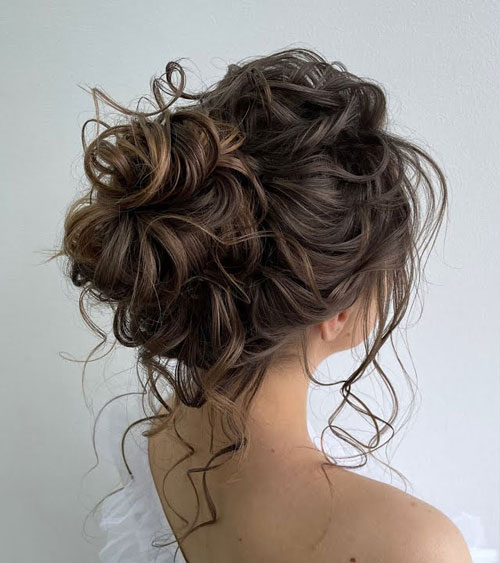 You can try to create a messy and rotating high bun hairstyle. This hairstyle is very fashionable, eye-catching and simple to make. You can get a very romantic and messy beauty.
Final thoughts
Hope these 10 very good hairstyles can help create attractive hairstyles, and then help you successfully participate in various activities. If your hair is not enough to create these hairstyles, you can certainly choose human hair wigs to help you.
Recool Hair has various hairstyles of human hair wigs that are natural and easy to restyle. You can just buy the wigs you like in Recool Hair. You can also restyle the human hair wigs from the Recool Hair for the wigs' high quality. Nice coupons are waiting for your usage dear.
Related Articles
The Best Valentine's Day Hairstyles Of 2023
8 Best Short Hairstyles And Haircuts To Try
8 Cute And Easy Rubber Band Hairstyles For 2023