Do you like short hair styling? It's charming, cute, sexy and elegant. Yes, short hair can meet almost all your needs for beauty. There are many styles of short hair. Compared with long hair, short hair has unique advantages and beauty. Undeniably, short hair is a very classic and popular hairstyle, and nowadays, short hair styles are constantly enriched and increased. If you don't know which short hair styles or haircuts, you will be lucky to see this blog for the nice guide of 8 different nice short hair styles and haircuts.
Why choose short hairstyles and haircuts?
1. Style diversity
Short hairstyles and haircuts are very rich. You have many choices, including fashionable choices, lovely choices, sexy choices, mature choices and charming choices, etc.
2. Save time and shape products
Compared with creating a long hair style, short hair will of course be easier and more time-saving. Because of short hair, you need to use less styling products to create it. This also saves the budget to some extent.
3. Reduce the damage to hair
When you create a short hairstyle, you will use the heat setting tool for a shorter time than long hair, and you can finish the heat setting faster, which will reduce the damage of the heat setting tool. As you can imagine, the longer the heat setting tool stays on your hair, the more harm it will do to your hair.
4. Simple maintenance
The maintenance of short hair style is simpler. You can wash your hair easily and save some maintenance time. And short hair styles are easy to maintain. Your applied conditioner can fully moisturize all your hair.
5. Unique charm
Short hair styling will give people a visual impact and make your appearance more unique and attractive. Most women still have long hair. Your short hair can show your personality and better beautify your face.
8 best short hairstyles and haircuts you should know:
1. Curl short Bob's hairstyle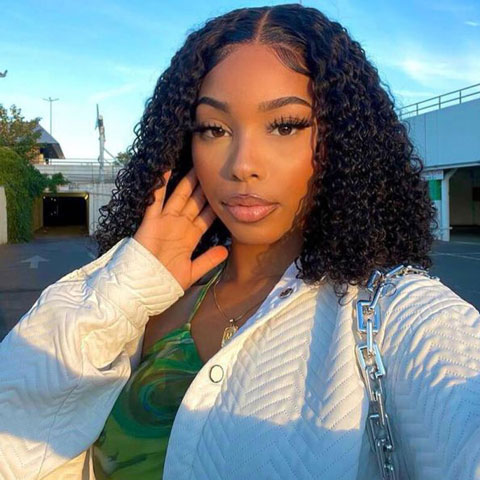 You can choose bob hairstyle with short hair and curly hair. It makes your short hair fluffy and looks very fashionable and chic. Curly hair is a great short hair style that is easy to create.
2. Super short hair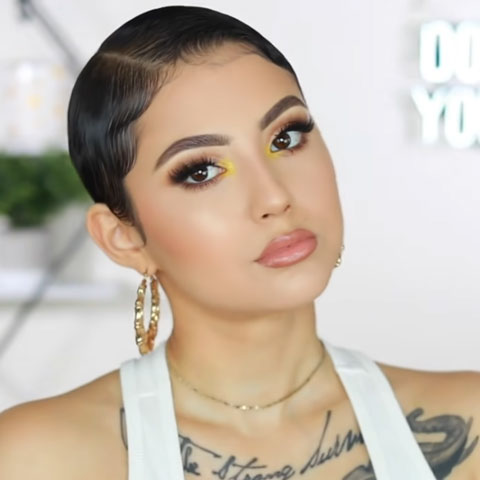 It's a very short hair style. You need some courage to make a big move with this hairstyle. This hairstyle is suitable for women of all ages. The ultra-short hairstyle gives you great eye attraction. You will greatly highlight your personality and have unique fashion characteristics. If you like this kind of short hair very much and have more courage, why don't you try to dye your super short hair again? That will make you more attractive.
3. Twisted short hair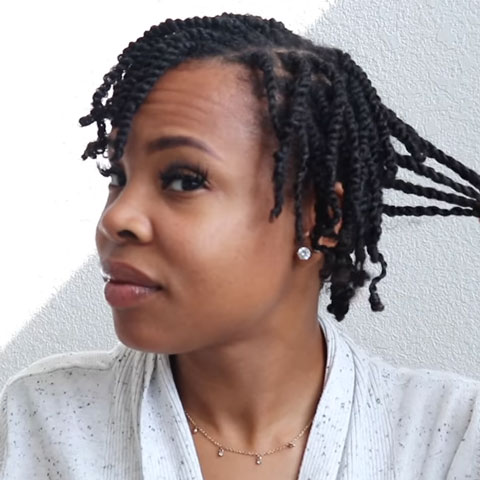 You can knit your short hair and braid them into different pigtails to make your appearance look fashionable and cute. You can decorate the pigtails with some colorful rubber hair bands. The perfect combination of this kinked braid and rubber bands will give you a very stylish look. Moreover, this is an easy hairstyle, and each hairstyle can last at least nearly one month. Remember not to tie your rubber bands too tightly, or it will be bad to hurt your hair.
4. Pixie Cut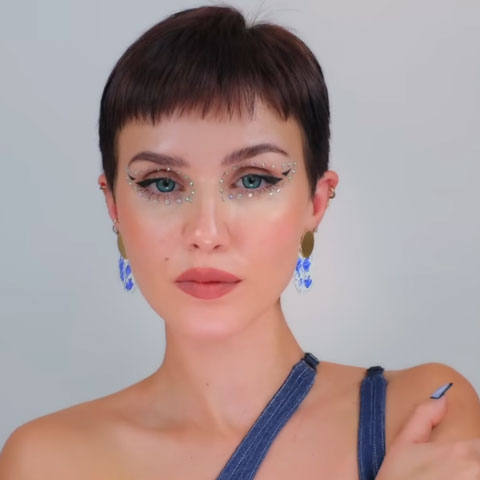 Pixie cut is a classic and popular short hair haircut. Pixie haircut can increase the dimension and volume of your short hair. And the appearance is very fashionable. Pixie cut's hairstyle is somewhat like the classic forest elf's short hair. Your appearance is energetic, lively, confident and elegant. There are many types of Pixie haircuts, and you can have a variety of pixie cut options. You can choose pixie cut, which focuses on lovely temperament, mature temperament and elegant temperament.
5. Asymmetrical Bob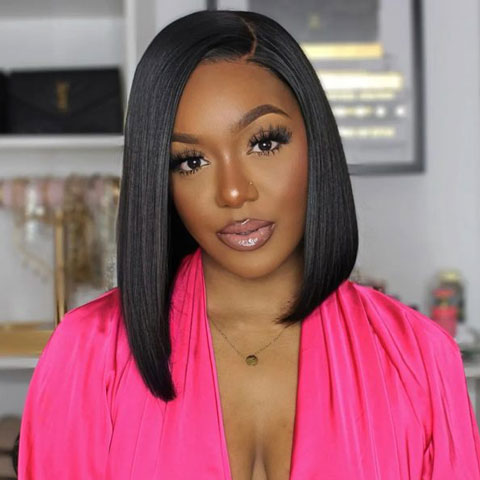 You can try the asymmetric bob short hairstyle. This asymmetry gives a very unique aesthetic feeling, which can highlight one side of your face. It is not difficult to create a hairstyle. Many people are obsessed with basically symmetrical hairstyles, but they ignore how powerful a charming and asymmetrical short hairstyle is, which can attract people's attention and surprise people's beauty.
6. Finger Waves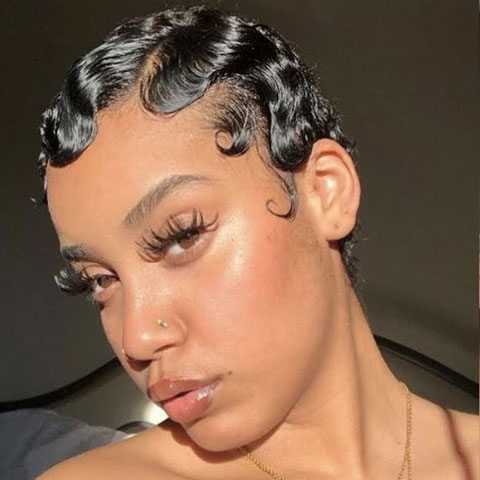 You can create this S-shaped wavy hair and short hair style on your forehead. This is a feminine hairstyle, which is very fashionable. You will see that many stars have tried this style, which has unique charm.
7. Layered Bangs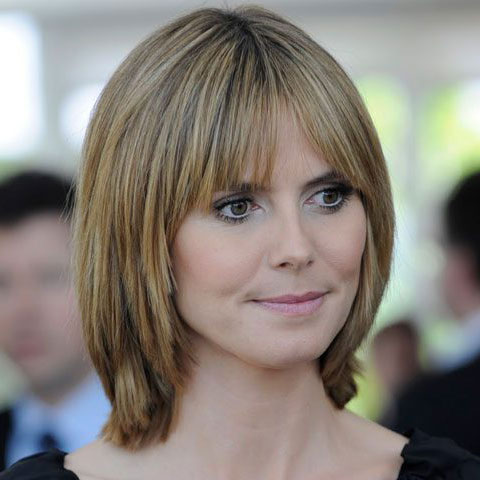 You can create a short hair style with layered bang. This layered hair bang makes your hair very layered, with advanced and rich aesthetic feeling. Bangs can not only increase the fashionable hair appearance of the front of the forehead, but also provide some cover for forehead defects.
8. Scrunched hairstyle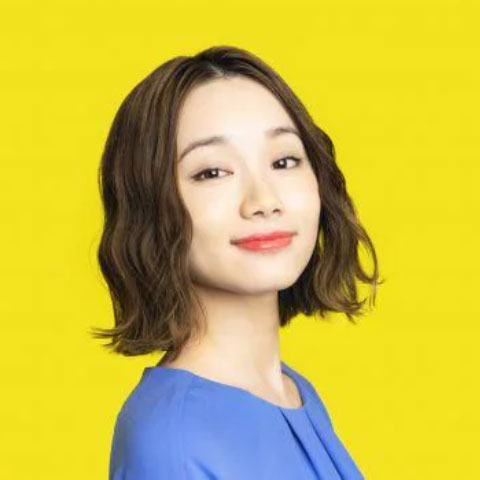 Your short hair is also very suitable for scrunched hairstyles. You can curl your short hair with a curling iron, and the curl should not be too large to create a shallow wavy feeling.
Why not choose short human hair wigs in our hair shop?
Recool Hair has a lot of human hair wigs with different short hair styles. You can get a natural and real hair look, because of the wig material of human hair. Shot human hair wigs are inexpensive, with various styles and hair styles. You can buy wigs to get your favorite hairstyles quickly, instead of spending time and money creating your natural hair. And creating your natural hair is risky to cause hair damage. Short human hair wigs is breathable and comfortable, which can protect your natural hair from air pollutants and ultraviolet rays.
Recool Hair also has glue-free short human hair wigs, which can be installed without glue and is lighter. You can better protect your hairline from the glue. If you are sensitive to glue, glueless short human hair wigs will help you.
Recool Hair also has short human hair wigs without lace, which will cost less. As there is no lace, you can install without glue, your installation can be faster, and maintenance will be simpler. These unique wig styles include Headband short human hair wigs, U/V short human hair wigs and short human hair wigs with bangs etc.
Final reminder
Short hair style has unique charm, and it is worth trying. I hope that the 8 short hair styles shared in this blog can help you. If you choose to buy wigs at Recool Hair, please don't forget to use store-specific activity coupons to save more budget. When you are harvesting wigs, you can also reshape your short human hair wigs and easily get your favorite short hair style without hurting your natural hair.