In 2023, wigs are still very popular, especially human hair wigs. Compared to synthetic hair, human hair wigs not only have better quality but also can be used for longer periods of time. And the price of human hair wigs is getting cheaper due to technology.
Many women today wear human hair wigs with a very natural hair appearance. Many women have a question after buying a new wig: Do you want to wash it before wearing it? Today, there are still many women who are confused about this issue, and today's blog will answer this question and share a great guide to cleaning wigs.
Do you need to wash your new wig before wearing it?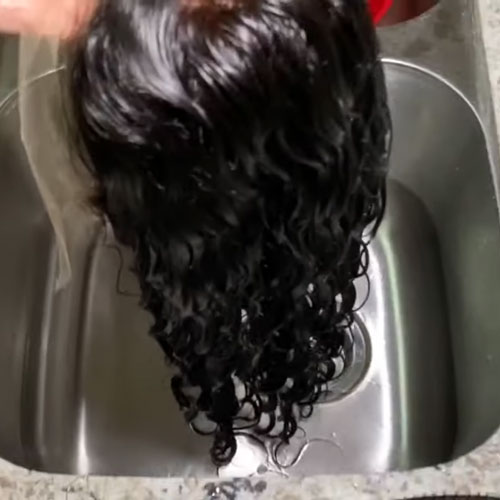 You need to clean your new wigs before wearing them. The protective oil that may be applied to new wigs to facilitate transportation, as well as some debris and chemical components that may remain during the manufacturing process.
And you must recognize that only by ensuring clean hair can you ensure that the new wig does not harm your scalp and natural hair. After washing your new wig, you can achieve a more natural and beautiful hair appearance.
Reasons to wash your new wigs before wearing them
1. Remove protective oil
All wigs are treated with chemicals in the manufacturing process, and there may be some residues. Moreover, transportation often takes more than 3 days. To keep the hair style, some protective oil is often applied to the hair to keep the wig style. These oil residues and chemical residues need to be cleaned and removed before wearing, to ensure that it will not harm your skin and natural hair.
2. Remove odor
For the new wig, you may find that the wig has some bad smells, which are usually the smell of moisturizing agent or volatile protective oil sprayed for transportation. You can quickly remove these smells by cleaning.
3. De-entanglement
Some new wigs may get tangled during transportation, so you need to untangle and clean them before wearing them to ensure that you can get a natural and beautiful hair appearance.
4. Check wigs
Cleaning your new wig is also a process of understanding your new wig. You can check whether your new wig meets the quality during this process. Please communicate with the wig manufacturer as soon as possible if there are any problems.
How to wash your new human hair wigs?
1. Remove wig tangles
First, you should use a wide-toothed comb to remove tangles and knots from your wig. Pay attention to avoid pulling hard and avoid hair loss. After untwisting, your wig can be more supple and help you create a more natural appearance. Some stubborn tangles can be removed with some essential oils.
2. Soak wigs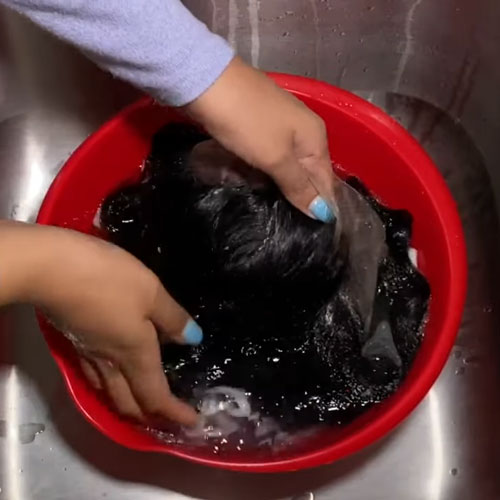 Next, you should put clean warm water in your sink, and then add some shampoo to soak it, not hot water. You need to soak the wig for about 3 minutes.
3. Wash with your fingers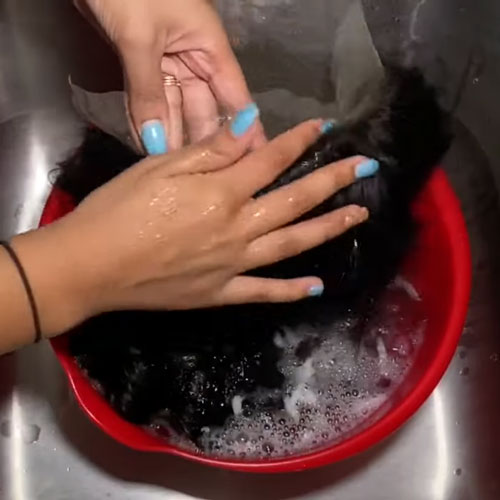 After soaking, you should apply more shampoo to your wig and then wash your hair. Gently comb and clean the wig with your fingers.
4. Wash off the shampoo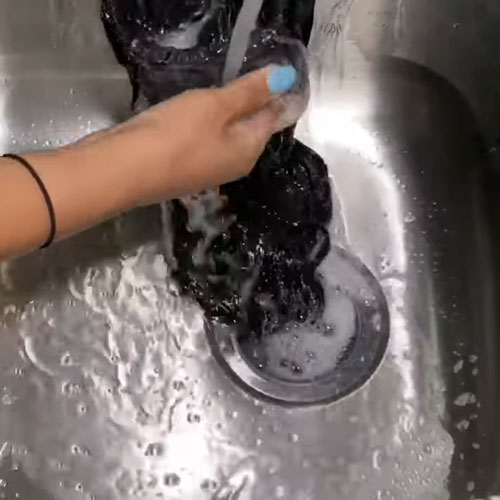 After you wash your wig, you need to rinse it with cold water or warm water to remove all shampoo.
5. Apply conditioner
You need to apply conditioner to your hair to maintain your wig hair. Remember not to smear the hair roots, then leave the conditioner for about 3 minutes, and then rinse it with cold water or warm water without leaving any residue.
6. Absorb water with a towel
You can gently press it with an ultra-fine towel to absorb moisture from your hair.
7. Natural air-dried wigs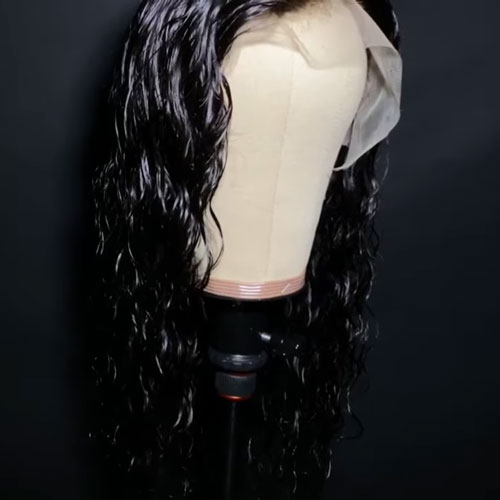 After the towel absorbs most of the water, you can put it on the wig rack and dry it naturally. If you are pressed for time, you can use a low-grade hair dryer to dry quickly.
8. Cleaning completed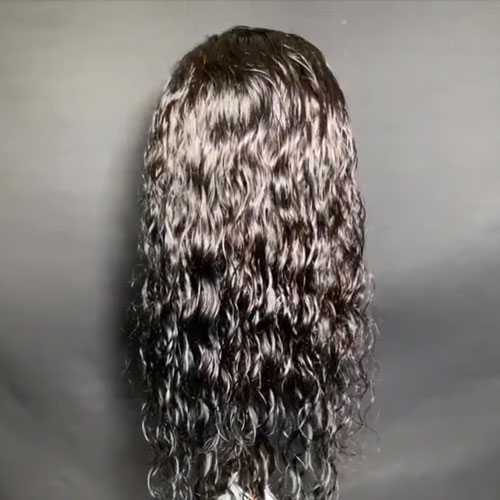 After your wig is dried, you can wear it safely. You can see that your wig becomes more natural, beautiful and supple.
Tips to remind you when you wash your new wigs?
Use sulfate-free shampoo and conditioner specially designed for wigs.
Clean the wig at an appropriate frequency, usually once or twice a week.
Brush your lace front wig with a wide tooth comb. Please use a wide-toothed comb or finger with the softest bristles to comb from the end of the wig.
In the cleaning process, the wig is cleaned with warm water to better increase the luster and volume of the wig. Hot water may make people's wigs dry, make them lose elasticity and become dull, while cold water can't blend shampoo and conditioner well.
Conclusion
In a word, cleaning your wig before wearing it is crucial. It may facilitate wig styling and provide you with a tidy wig. And hope this blog can help you do better in washing your new wigs. If you need a new human hair wig, you can also make orders on our website Recool Hair. All wigs are 100% human hair in 10A grade quality.
Related Articles
Hair Washing Mistakes That You Need To Know