The wig market is prosperous, and the needs of customers are many and varied. To meet the needs of customers, the styles and styles of wigs are more abundant. Today we will introduce this kind of wig, a high-gloss wig. Hope to help you understand and meet your needs.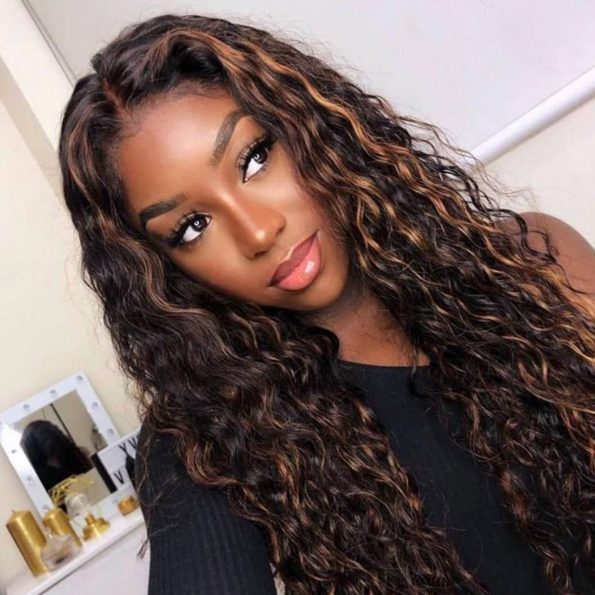 A high-gloss wig is a mixed-color wig. You will find more than one color on it. Honey blonde with black, burgundy with black, and more. Compared with solid color wigs, its highlights are fashionable and special and cool compared to solid color wigs.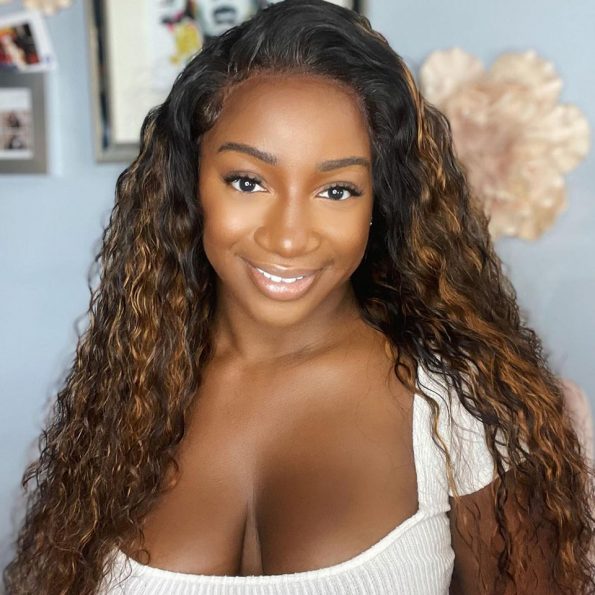 Features of Highlight Lace Wigs
Mixed color wig.
Wigs are fashion products, we produce wigs because of the needs of our customers. Highlights are a new fad. you can try it now.
You can adjust the color yourself.
Colors are variable. This is great if you want to add more color to the wig. It won't affect your beauty.
The location of the colored hair
You can paint whatever you want. There are two main coloring methods. First, the top of the wig is solid with colored hair underneath. This is highlighted up and down. Second, take a small section of hair and paint from top to bottom. Like the picture above. This is a left and right highlight.
The color of the wig
If the wig has more than one color, then it is a highlight. First, you only need to use two colors. Second, you can color it with three or more colors.
This is a simple classification, if you want to calculate the color of wigs in detail, you may find hundreds of types.
The texture of the wig

Straight hair wig. If you don't like wavy wigs, choose straight wigs.
Body Wavy Wig. Wavy hair has always been a favorite product.
Fluffy wavy wig. Loose wavy wigs are also stylish and classic.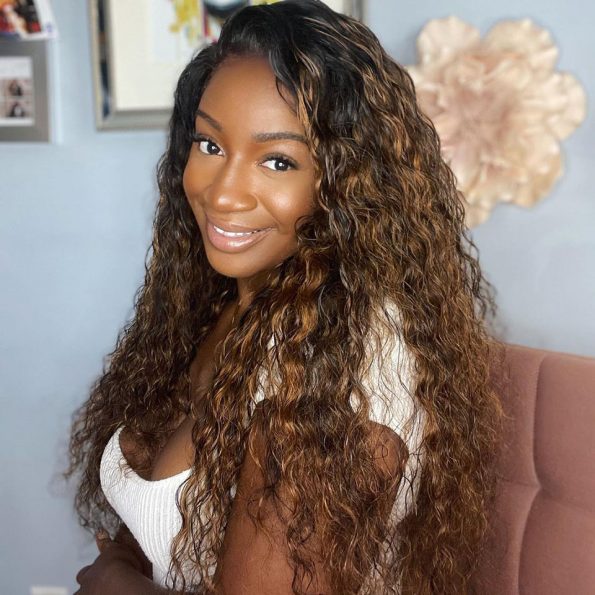 In conclusion
Recoolhair store is the ideal hair supplier. Their wigs are not only of good quality but also cheap. They are all made to international standards and have 100% human virgin hair.