Lace wig is one of the most popular wig types in the wig market. This wig has many different hairstyles and textures. Recently, two kinds of lace front wigs are very popular, namely water wave lace front wigs and deep wave lace front wigs. But because these two wigs look similar, some customers don't know the difference between them or which one is more suitable for selection. Read on, you will know the biggest difference between them, better distinguish the two wigs and get a better shopping experience.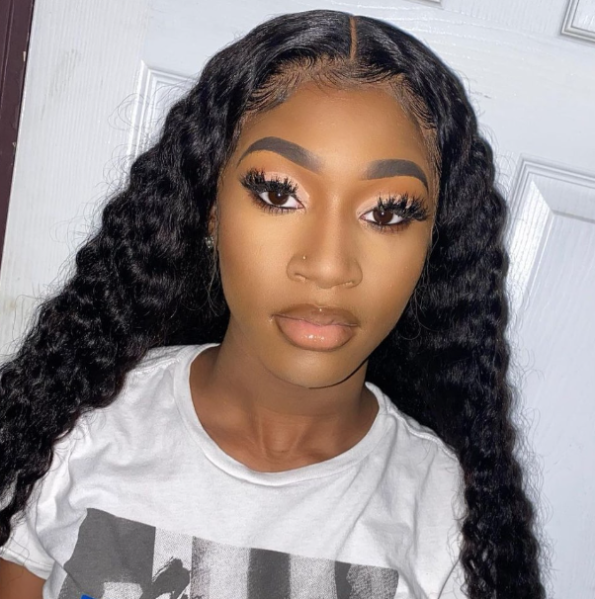 Characteristic of a deep wave lace wig human hair
1. The deep wave hair is perfectly integrated with the national natural hair, with even curvature, which is very charming.
2. This is a popular virgin hair, famous for its deep waves.
3. All curls with deep hair are in one direction, with smooth, beautiful and tight waves.
4. The maintenance is convenient, and the vitality of the waves can be simply restored by fingers.
5. It will look fluffy and give a comfortable and relaxed appearance.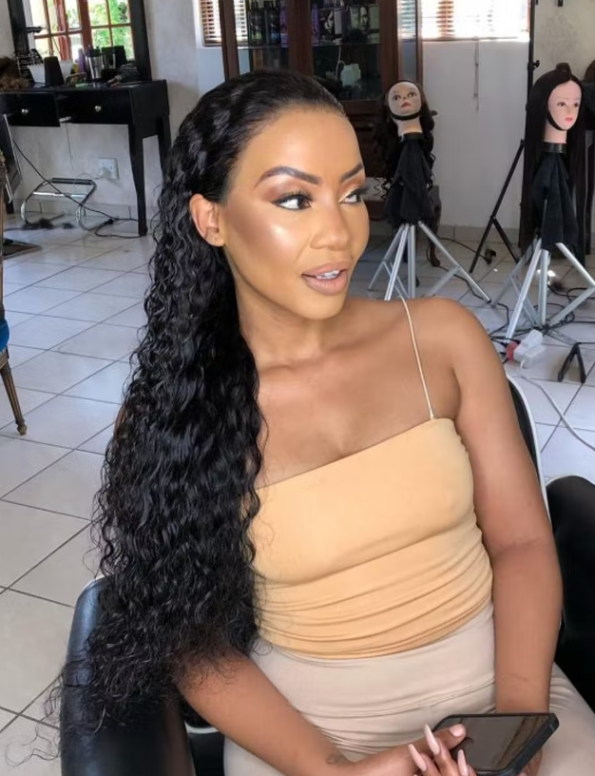 Characteristic of a water wave lace wig human hair
1. Water wave hair is a hairstyle that combines waves and curls.
2. Very smooth and curly, with an irregular natural appearance, like dense water waves.
3. The waves are woven closer, the waves appear clearer, the texture is strong, and it looks very fashionable and sexy.
4. Curly hair is not in one direction, but in different directions.
5. It can keep the curved shape for a long time.
5 differences between deep wave and water wave lace wigs
1. The biggest difference
Different hair styles are the biggest difference.
The deep wave lace front wig is suitable for a relatively neat, orderly and soft curly hairstyle,
Water wave lace front wig is more suitable for messy, natural and slightly wild hairstyle.
2. Curling feelings
All the curls of a deep wave lace wig are in one direction, while the curls of a water wave wig human hair are in the opposite direction. Water wave lace wigs have much greater curly feelings.
3. Hair volume
Because of the curling direction, the water wave lace wig is larger than the deep wave lace wig, the deep wave wig is flatter than the water wave wig, and the water wave wig will look fuller.
4. Fluffy feeling
Although the water wave wig is fuller, because of the higher curl of hair, if the fluffy design is created on the basis of each other, the deep wave lace front wig will be relatively better designed and look better.
5. Durability of curl
Water wave lace wig has better curl degree, and its curl preservation time will be relatively longer than that of deep wave lace wig. There is no need for multiple volume maintenance.
Some helpful thoughts on how to choose between them
1. Choose what you like, follow your feelings.
2. According to the purpose pursued
For maximum fullness, you can choose water wave
The largest puffiness. After the secondary design, the deep wave wig is better realized and more beautiful. Under normal conditions, water wave wig is sufficient, especially for the Brazilian water wave wig.
Messy natural wild curve hairstyle, Brazilian water wave wigs will be your best choice.
Soft, smooth, neat and beautiful curve hairstyle, deep wave lace wigs will be better.
Where to buy the best water wave and deep Wave lace wigs
High-quality human virgin hair is the foundation of natural, beautiful and durable appearance of deep wave wig and water wave wig. Our shop has many types of high-quality water wave lace wigs and deep wave lace wigs such as deep wave lace front wigs and Brazilian water wave wig human hair and so on. Welcome to buy them. There are activities at present, and huge discounts are waiting for you to use them.