How long will your water wave wig last? In actuality, there isn't a set response to this query. Because it is affected by various factors, such as whether glue is used, the quality of glue, how to care for the wig, the type and material of your wig and so on. It is not determined by one factor.
More and more people wear wigs to satisfy their pursuit of beauty and fashion. I believe most girls have more than one wig. Recently, water lace front wigs is one of the best-selling wigs in the store. The most common question we have encountered recently is, how long can water wave wigs last? How to keep the wigs in good condition for longer? We will discuss these issues today.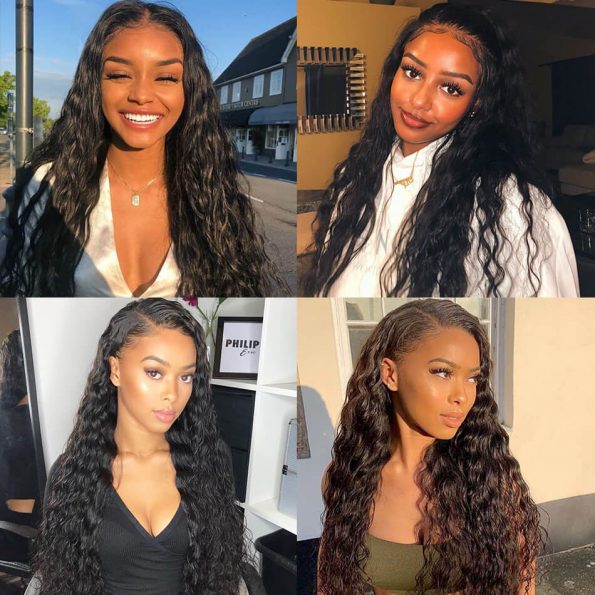 Why should you care for water wave wigs
Proper care of water wave wigs can make your wigs more beautiful and durable.
If a water wave wig is not cleaned and maintained after being used for a while, it will accumulate dust and emit an odd odor. Oil is secreted by the scalp for our natural hair. Additionally, wearing a wig all the time can prevent your hair from breathing, which will result in irritation and hair loss.
Therefore, we suggest that when your scalp feels uncomfortable, immediately take off your water wave wig and start caring for your wig and natural hair.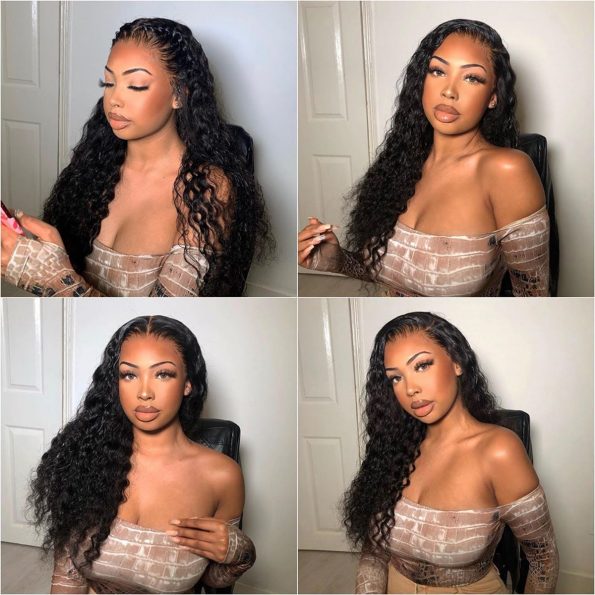 How to keep your water wave wig beautiful and durable
1. Reduce the frequency of wear.
If you want to make your water wave wig more durable, reduce the frequency of wig use. The more wigs you wear, the shorter your life will be. Therefore, we suggest that you prepare at least two wigs, which can be worn alternately, have spare time, and give your wigs adequate and timely care.
2. Take care of water wave wigs
Maintain and care for human hair water wave wigs the same way you would your own hair! You may quickly and effectively clean your wig with the help of several wig care products available on the market. Make sure the item you buy is appropriate for your wig. Maintaining your wig's health and appearance will help it last longer.
3. Less heat
The heat resistance of water wave wigs is poor, and high temperature can easily cause harm to wigs. Less use of heat setting tools, such as hair dryers, curling irons and hair straighteners. The high temperature will take away the moisture on the wig, making the wig more fluffy, dry, and even hair loss.
4. Store water wave wigs
Besides daily use, the storage of wigs is also very important. After cleaning, make sure your wig is completely dry, then please put it in a cool and dry place, and be sure to avoid a humid environment, as this may make your wig stink or even mildew. As for the storage tool, you can put it on the wig rack, or put it in a silk bag or a professional wig box.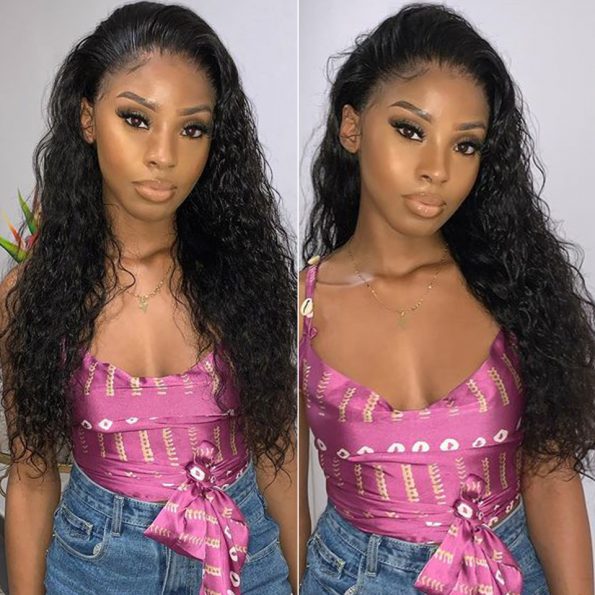 Conclusion
It is very important to have a high-quality water wave wig for its beauty and longevity. If you are looking for a satisfactory wig with high quality, our hair shop can provide you with all kinds of wigs. They are all 100% virgin human hair in 10a quality with affordable prices.