The front lace wig is the ideal approach to dress up and draw attention to a lovely face. It is simple to put on and remove. It is a stylish fashion wig that looks good all year long. How to wear a lace wig is explained in detail in this post.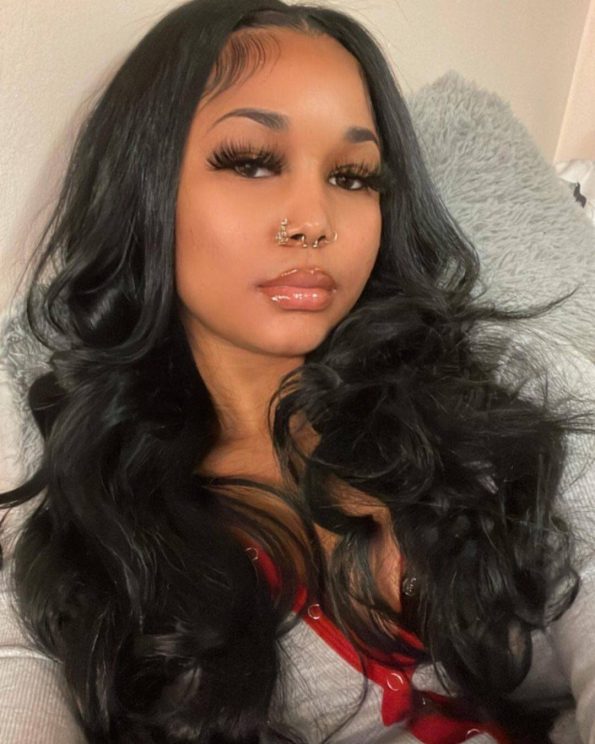 What is a glueless lace front wig
Gluelsss Lace front wig is a kind of wig with "lace" or transparent net and the installation is no need to use glue. The "front lace" forms a hairline at the front of the wig. Due to its ability to create realistic hairlines and ease of shaping, frontal lace wigs are quite popular.
Composition of the glueless front lace wig:
Wig: A protective cover worn underneath.
Lace: the transparent mesh decoration around the wig.
Wig itself: hair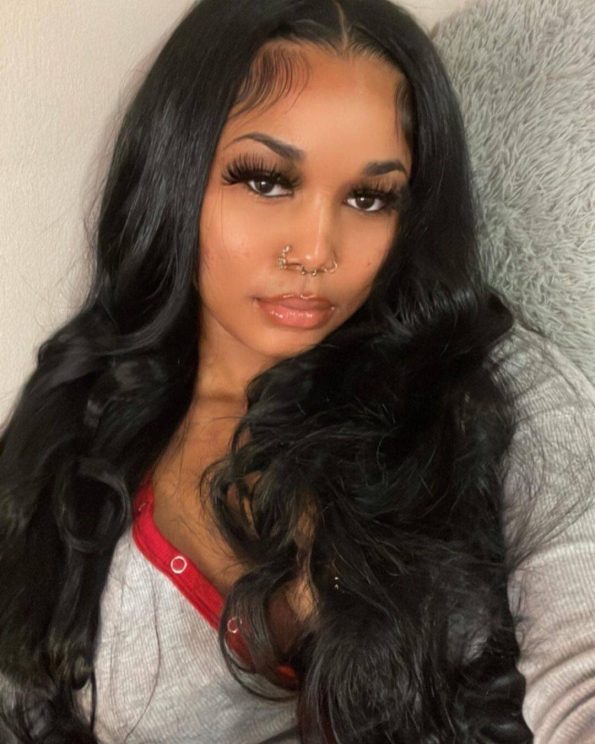 5 steps to wear your glueless lace front wig
1. Buy the glueless lace front wig you need.
You have to determine whether you want thick hair or thin hair, and the hairstyle you want. Buy the wig that suits you best online.
Each lace front wig has a hat on the inside to protect your head. Many lace wigs have hooks inside for fixing.
2. Cut off the lace on the front of the wig
After buying the glueless lace wig, start preparing for the installation. The first thing you have to do is trim some lace to adapt and determine where your natural hairline should be.
When trimming the hairline, make sure you don't cut it too close to the actual wig. You don't want to cut any hair, because it may cause it to fall off.
The front lace wig never has a perfectly symmetrical hairline, because it is not a natural hairline.
3. Tie up your hair and put your sock hat on your head.
Now it's time to tie up your real hair, make it as compact as possible, and make sure that the top of your head is flat.
This can make the sock cap without lump, and make our wig look more natural.
Stocking hats are usually brown or black. It's best to wear a sock hat as close to your skin color as possible.
4. Wear the front of the lace on your head
Once your wig cap is fixed, it's time to put glueless lace front wig on your head, gradually tighten the back strap, use a comb to move the wig into place, gently push the wig to a comfortable position with both hands, and finally fix your wig completely with clips.
5. Try different styles.
Here are some common wig style designs, which are simple:
Roll your hair in the back and highlight your cheeks.
Pull your hair behind your ears to highlight the outline of your chin.
Straighten your hair and keep it long.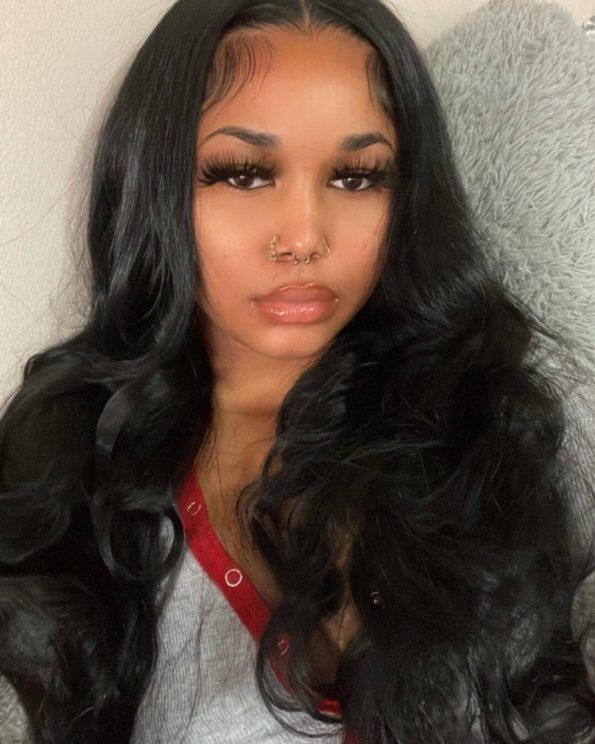 Final Thoughts
Our hair shop has many great glueless lace front wigs for sales. They are all in high quality and affordable price. Welcome you to come and make a purchase.