Summer is coming, and deep wave wigs is still your best choice. This wig is suitable for four seasons. It is confident, elegant and beautiful, and you deserve it. So dear friends, if you have bought this wig, do you know how to maintain it? The correct maintenance of wigs is very important. Today we will share some practical ways to maintain our deep wave wigs.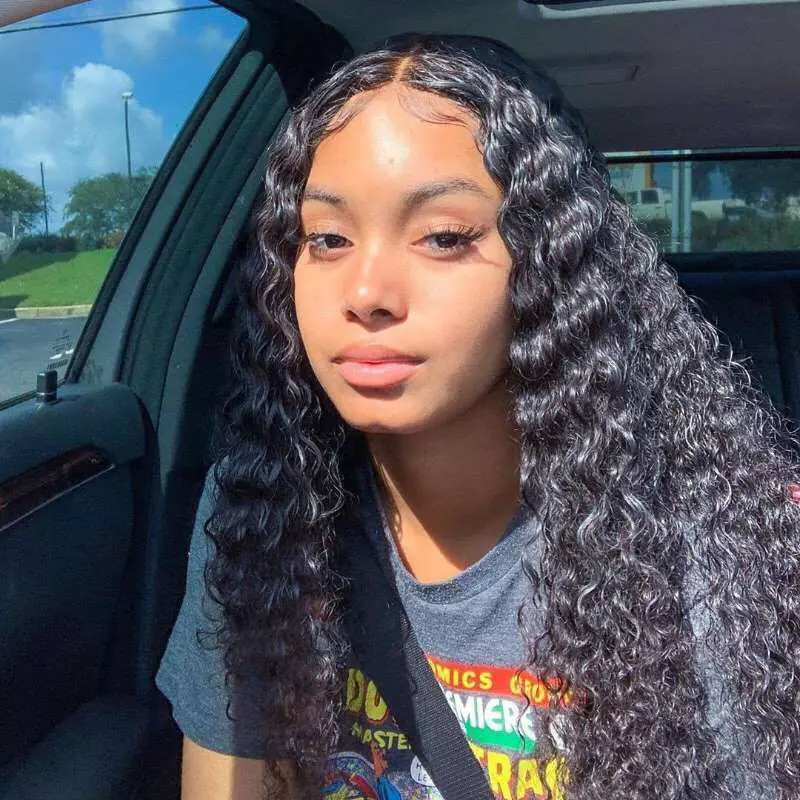 How to care your deep wave wig:
1. Keep a deep wavy wig while sleeping.
Avoid using cotton sheets and pillowcases since they could dull the waves' natural brilliance. You can avoid this by covering your hair with a silk scarf or a silk pillow.
Furthermore, the use of silk wrapping in outdoor exercise or work will better protect our deep wavy wigs.
2. The choice of comb
You need to be very careful when brushing deep wavy hair.
We suggest that you use a wide toothbrush, which can better keep the shape of the wig and not easily damage it.
When brushing your head, remember to start from the tip of your hair and gently brush it all the way to the root.
3. Wash the deep wavy wig.
Washing is the most critical part of treating braided hair. Before you wash your deep wavy braided hair, remember to comb your hair with your fingers to ensure that all the hairlines flow as freely as possible.
Apply shampoo next, and then use warm water to wash your hair. Hot water will harm our wigs and fully clean shampoo.
After that, apply a lot of conditioner to your hair with your fingers. Give the conditioner at least 10 minutes to work its magic in your hair.
4. Rinse the deep wavy wig.
Rinse your deep wavy hair and use your fingers to help remove all the conditioner.
5. Dry the wig with deep waves.
The wig should be towel-dried before being placed on the wig rack to dry. Try to avoid using the hair dryer.
6. Keep the curly of the deep wavy wig.
Your curly hair will naturally become a little more loose over time. Because they are made of primitive human hair, you can use a medium-heat curling iron or a set of plastic curling irons to keep your wig curly.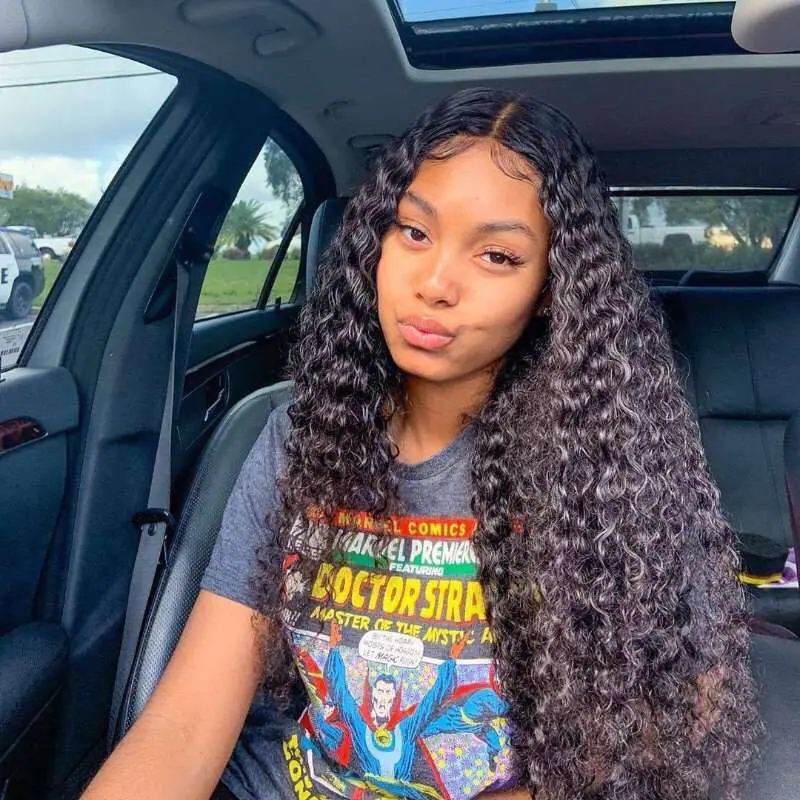 Reminder
It is really important and necessary to take care of the deep wave wig. We believe that after reading these basic tips to maintain your knitting life, your deep wavy hair will stay longer, healthier and fresher. Also, our wig shop is doing activities, and many high-quality wigs are on sale. Welcome to watch and buy.