Red is one of the most commonly used colors in people's daily life, representing enthusiasm, liveliness, vividness, warmth and happiness. Red lace front wig has also become one of the favorite color wigs of every beauty-loving woman. For some girls, red wigs can keep them fashionable and chic, and style their hair quickly. More and more people are choosing red wigs. Today we will discuss how to choose a good red wig and some tips for maintaining it.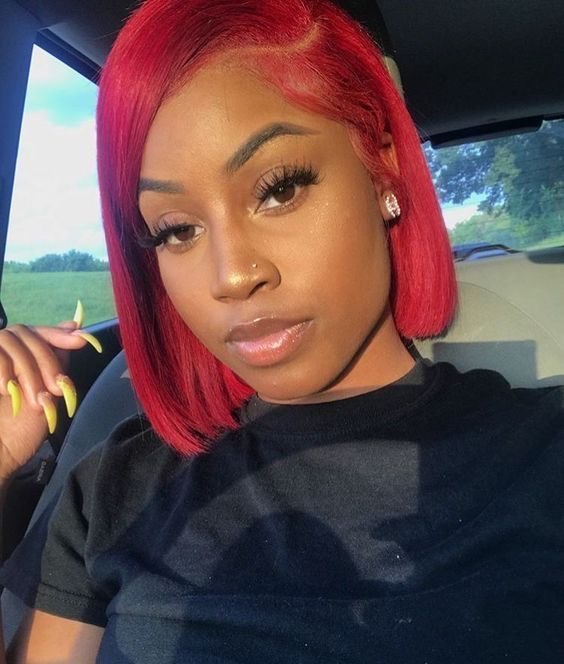 What is a red lace front wig
Red lace wig refers to a wig whose hair color has been dyed red. This is one of the popular choices of celebrities all over the world. It has various styles and is liked by many people. No matter what your face looks like, a red lace wig will make you look great.
How to choose Red Lace Front Wig
The color of red wig is a color that can be used in many ways. Due to the diversity of colors and shades, there is a red color suitable for every skin color-as we always say, shades are everything, and as long as you can find a red color that matches your skin color, you will look great.
Choose your red wig according to your skin.
If you have lighter skin, the deepest and lightest red will complement your skin color;
If you want a subtle or super sleek look, choose dark tone effect or highlight.
If you have yellow skin, golden copper red or light auburn will suit you well, but keep in mind that the deep red that leans towards purple will look yellow.
If your skin is dark, then the brightest red may be too much for you.
Choose your red wig according to clothes and wig accessories.
If you want to wear a red wig, avoid wearing red clothes that match it. Silver jewelry complements light red and deep red.
Yellow jewelry (gold or brass) complements light red and deep red. Yellow jewelry with bright red hair sometimes makes people feel more festive.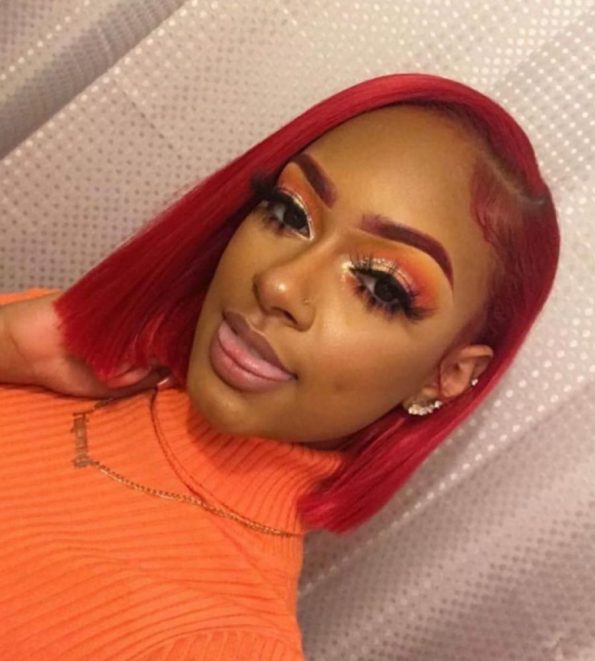 Skills to make a better red lace front wig maintenance
Use a high-quality red conditioner to prevent fading.
You'd better not dye it again, because it will shorten the life of the wig. If necessary, please do it under the guidance of professionals.
Please clean the red lace front wig every 3-7 days, and do not use hot water and heat setting tools during this period.
Don't wash your red lace wig often, and use less shampoo.
You can use the model head, wig holder and satin bag. These tools can keep the lace intact and the wig shape intact.