Hair loss and baldness is a tough hair problem, and many people are suffering from this hair problem. Hair loss will affect your appearance and reduce your charm. It will not only affect your self-confidence, but also increase your psychological pressure. How to solve this problem has always been studied by people. At present, the two most common and practical methods are wearing a wig or having a hair transplant.
So, what's the difference between the two methods? How to choose? You will know the causes of hair loss and baldness, and deeply understand the differences between wigs and hair transplants, and how to choose the one that suits you to solve the problem of hair loss and baldness well in this blog. You will learn a lot of practical knowledge. Please read patiently and you will benefit a lot.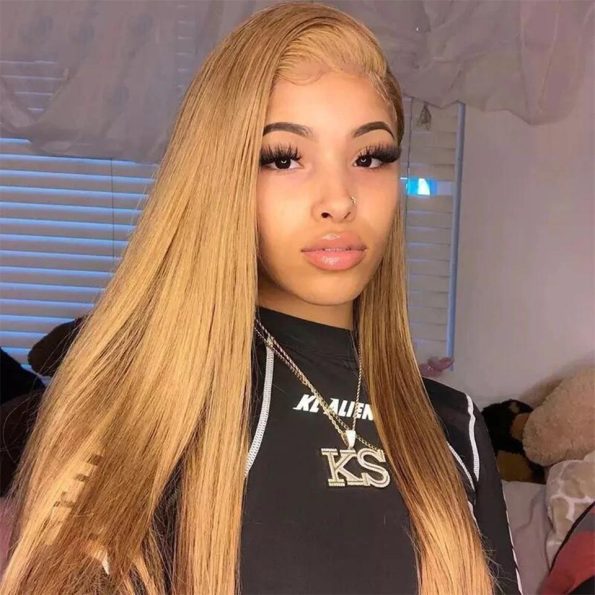 Content:
1. What causes the hair loss and baldness?
2. Two main ways to solve the hair problem:
3. What are hair wigs?
4. Pros of hair wigs:
5. Cons of hair wigs:
6. What is hair transplant?
7. Pros of hair transplant:
8. Cons of hair transplant:
9. Differences between hair wigs and hair transplant
10. How to choose between them?
11. Why do we recommend high-quality human hair wigs?
12. Final reminder
What causes the hair loss and baldness?
Anemia
Thyroid
Bad living habits
Bad eating habits
Protein deficiency
Low vitamin level
Hormonal changes
Genetic or normal aging
Excessive emotional pressure
Incorrect cleaning and maintenance
Two main ways to solve the hair problem:
There are two common and main ways to slow your hair loss. One is wearing a hair wig, the other is doing a hair transplant. They are all great choices, each with its own advantages and disadvantages. You can choose the best way to cover or repair your hair according to your actual situation. The following is a detailed introduction of these two ways.
What are hair wigs?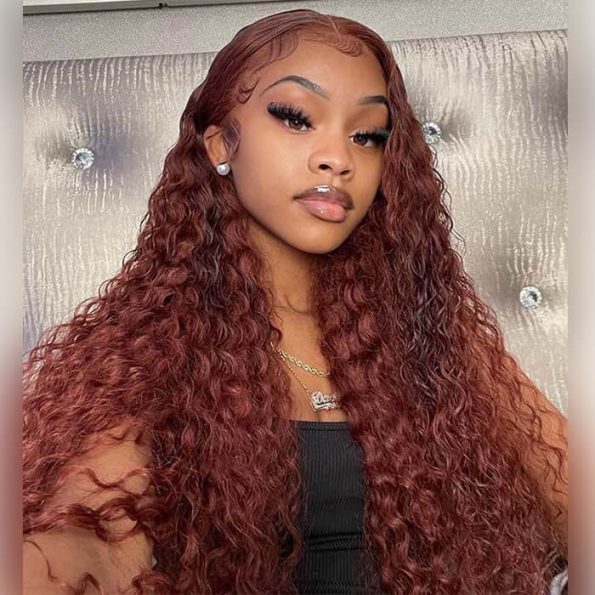 Hair wig refers to wearing artificial hair extension products, similar to hair decorative accessories, to obtain a brand-new healthy and plump hair appearance.
Hair wigs are usually composed of hair cap base and hair bundles. The quality of wigs is determined by the different materials of hair bundles. Human hair wigs are better than synthetic hair wigs.
The types of wigs are very rich. You can choose a variety of wigs with different shapes, colors, densities, lengths and sizes.
Your baldness can be covered up by wearing hair wigs. At the same time, your hair loss can also avoid deteriorating since hair wigs can protect your natural hair in some ways.
Pros of hair wigs:
1. Economical
Wigs are usually not very expensive. Now, with the progress of wig manufacturing technology and the improvement of people's living standard, you can easily buy a wig.
2. Save time
You can immediately get a plump and favorite hair look. You just need to put on the wig and install it, which is very convenient.
3. A variety of styles
You can choose your favorite among countless styles of wigs. Wigs can be made in various types, such as color wigs and bob wigs.
4. Easy replacement
You can easily take off your wig, and you can change your wig at any time. For example, if you want to change your hairstyle, you can change your wig directly.
5. Protect natural hair
Your natural hair will be protected to a certain extent, and your wig can protect your natural hair from some air pollution and ultraviolet rays. And when you want a style, you don't have to style your natural hair with hot tools, which will be risky. You can wear a wig to avoid this risk.
Cons of hair wigs:
1. Low quality wig
Low-quality wigs are very bad, and all kinds of hair problems are easy to occur. There are quite a few low-quality wigs in the wig market, so you need to carefully identify them and buy them.
2. Affect the growth of natural hair
If the air permeability of the wig is poor or the weather is too hot, your natural hair may breed some bacteria due to sweltering heat and air blockage, which will further lead to hair loss.
3. More maintenance
Wigs need regular maintenance, because wigs lack natural oil, which makes hair easier to dry and attract pollutants. This will harm your natural hair to a certain extent and will also affect the cleanliness and naturalness of the wig's appearance.
4. Wearing it for a long time will make you tired
Wigs have weight. If you wear them for a long time, you will feel uncomfortable in your head. Wigs usually can't be worn continuously, unless there are some high-quality light wigs.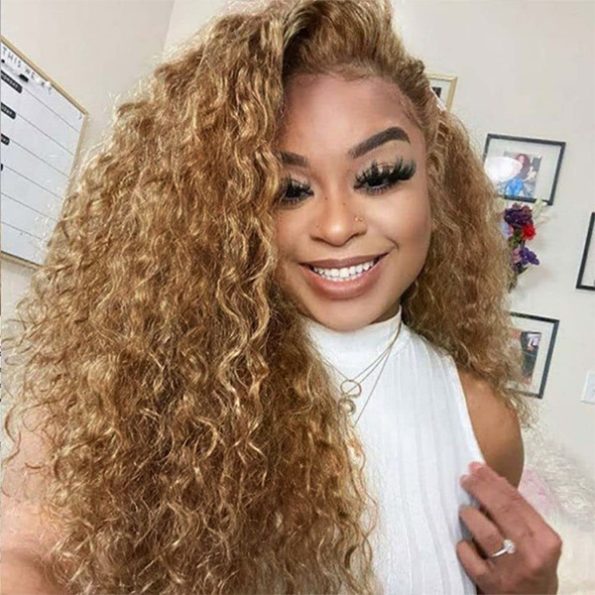 What is hair transplant?
Hair transplantation is a kind of hair transplantation surgery, in which hair follicles are extracted from the side and back of the scalp and transplanted to the bald area of the scalp, thus realizing hair regrowth in the bald area. This is a kind of high-tech. Transplantation is not completed by one-time operation. It needs to be completed several times according to your specific situation and the difficulty of the operation. But this is a permanent hair increase, and your hair will naturally regrow after the successful operation.
Pros of hair transplant:
1. Long-term plan
After successful hair transplantation, it is permanent, and in the long run, it will also save your cost.
2. The most natural
You transplant your natural hair, and then promote hair regeneration, which is equivalent to your natural hair growing out, which is the most natural.
3. Light and graceful
Hair transplantation will not add any weight to your hair. Your head is free and light, giving complete natural comfort.
Cons of hair transplant:
1. Expensive
Hair transplantation is often expensive, cheap hair transplantation often has more risks, and good hair transplantation is usually not cheap
2. More risks
Hair transplantation has a greater risk of damaging your own hair, which may aggravate hair loss. If the operation is not successful, the results are often unacceptable, such as nerve damage in the back of the head, scalp infection, etc.
3. Not immediately effective
After hair transplantation, it often takes nearly a year for your bald area to return to normal, and you need to pay attention to protecting your transplant area during this process.
Differences between hair wigs and hair transplant
| | | |
| --- | --- | --- |
| Difference | Hair wigs | Hair transplants |
| Price | Lower | Higher |
| Time | At once | Long waiting |
| Type of solution | Temporary | Permanent |
| Reduce heat-setting hurt | Yes | No |
| Change styles easily | Yes | No |
| Less head pressures | No | Yes(if the operation success) |
| Risks | Less | More |
| Natural hair look | Good | Best |
| Maintenance | More | Less(if success) |
How to choose between them?
After you know their advantages and disadvantages and their differences, you can make a judgment according to your own situation. If you need some guidance, you can mainly consider the budget, the natural degree of appearance, the risks needed and the permanence of the solution.
Why do we recommend high-quality human hair wigs?
High quality human hair wigs are comfortable to wear.
High-quality wigs have better protection than low-quality wigs.
You don't have to change your wig frequently, which will also save you money.
High-quality wigs are also more protective. Designing wigs won't damage your natural hair.
High-quality wigs are often moldable, and you can redesign your wigs for a more diverse look.
High-quality wigs have good air permeability, can meet your normal needs, and won't be stuffy.
High-quality human hair wigs are getting cheaper with the progress of technology, and you can easily get a very natural high-quality wig.
High-quality wigs can save you a lot of money. Compared with hair transplant, they can also avoid many risks of hair transplant, and they can be worn immediately.
High-quality wigs can also be used for a long time, with good durability and low maintenance. If you pay attention to maintenance at ordinary times, high-quality wigs can be used for more than 1 year.
Final reminder
Hope this blog can be helpful to you dear. And now if you want to buy a high-quality human hair wig, you will love the wigs in our hair shop.
There are many human virgin hair wigs in 10A quality for sales in our hair shop. They are all high-quality human hair wigs and affordable prices. Hope you can come to have a try.